Alumni of Distinction - 2011
Recipients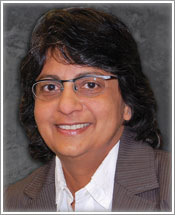 Chameli Naraine
Chameli Naraine is a graduate of the Materials Management and Operations program in 1983 and has been working with her current employer, Symcor, Inc. since 2008.
Chameli's roles have included Senior Vice President and General Manager of Item Processing Services. In addition to leading the item processing business, she had oversight responsibility for Symcor's enterprise program office, chaired the operating committee and provided strategic support to Symcor's US operations. This past June she was appointed President and Chief Executive Officer at Symcor, Inc. Prior to her appointment, she served as interim President and CEO since November 2010.
Chameli is also an Advisor with World Literacy of Canada and Junior Achievement, a part of the Big Sister Society and founder of the Naraine Global Fund, which she established as a means to improve the lives of women and children in targeted areas worldwide.
Richard Hepditch
Since graduating from Conestoga in 1996 from the Ambulance Emergency Care program, Richard was hired as a firefighter in the City of Waterloo. He then accepted a part-time teaching position for the Pre-Service Firefighter Education and Training program at Conestoga before taking over as program coordinator, while still working with the City of Waterloo.
Now in his 14th year of service at Waterloo Fire Rescue, Richard has been promoted to Assistant Deputy Fire Chief. Richard's work has been recognized with the Central Western Emergency Health Services Proficiency and Professionalism award, the International Association of Firefighters Canadian Labour Congress scholarship and the Waterloo Region Records '40 Under 40'.
Richard is also proud of his volunteer contributions, which include as co-chair of the Real Men Can Cook committee of Waterloo, helping to raise nearly $100,000 for children's charities. Richard is also currently working towards completing his master's degree at Royal Roads University.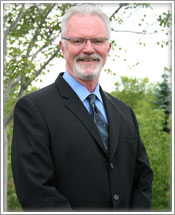 Mark Kershey
Mark graduated from Conestoga in 1981 as an Electronics Engineering Technologist. Starting out with Gennum as an Integrated Circuit (IC) designer, Mark quickly graduated to a business sales role. He then took on senior management roles in diverse industries as well as a global sales and marketing role for Nortel's semiconductor operations. In 1999 he left corporate life to co-found venture financing company Barkley Capital Corporation.
Along the way Mark met a doctor with a passion and a vision to deliver to the world the first commercially available on-demand DNA analysis. In 2005 Mark led the formation and financing of Spartan Bioscience Inc. as its founding President.
He is now focusing his efforts on his next project as a founding shareholder in iWatchLife.com, which provides a video monitoring system that allows users to remotely watch over all aspects of life from any computer, tablet or handheld device. He's also working at his current position as President and CEO of Magnitude Partners Inc where he provides consultative advice to early-stage technology CEOs.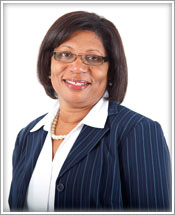 Daisy Wright
Daisy is an award-winning Certified Career Management Coach and author of No Canadian Experience, Eh? A Career Success Guide for New Immigrants, which was the first-of-its kind resource geared to internationally trained professionals.
After graduating in 2003 from the Career Development Practitioner program, she launched The Wright Career Solution, a company that provides career transition coaching to individuals at different stages of their careers. For two years, she was also the Career Advisor on CBC Radio Canada International's "The Link".
Daisy has twice received the Outstanding Canadian Career Leader award from Career Professionals of Canada, is a mentor with the Mentoring Partnership, and has recently been nominated for a 2011 Zonta Women of Achievement Award.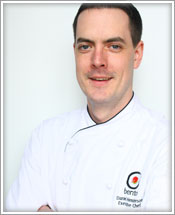 Daniel Henderson C.C.C.
Daniel Henderson is a Food and Beverage Management (2001) and Chef Training (2002) graduate who began his career as an apprentice at the Waterloo Inn and Conference Centre. He was soon promoted to Chef de Partie before moving out West to work under a variety of sushi chefs.
Daniel returned to Ontario as a chef at Diana Downtown, Future Inns-The Bruce and Sole Restaurant and Wine Bar before becoming Executive Chef with Bento Sushi in 2008. There he's responsible for national product development for retail, wholesale and factory divisions and all training materials and programs for a staff of 1300 chefs. He's also been instrumental in opening 50 plus locations.
Bento Sushi operates just over two dozen gourmet food kiosks, preparing and distributing sushi, sandwiches, salads, and heat-and-serve entrees. The company has more than 325 sushi stations in premium supermarkets and food-service facilities across North America.
Daniel is a national member of the Canadian Culinary Federation (CCFCC) and has been recognized as a "Local Hero" by CTV for his community involvement and has recieved Certifed Chef de Cuisine designation in November 2011.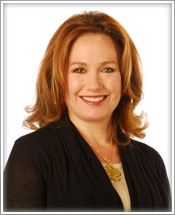 Brenda Irving
Brenda brings three decades of experience to her role as a television commentator with CBC Sports since graduating from the Radio and Television Broadcasting program at Conestoga in 1982.
She has reported live from some of the world's most prestigious sporting competitions. A veteran of seven Olympic Games, she has also hosted FIFA World Cups, Figure Skating and other amateur World Championships as well as the Stanley Cup Finals.
This native of Cambridge, Ontario was the first female to appear on Hockey Night in Canada and is a three-time Gemini Award Nominee. Brenda is also a member of Conestoga's Radio and Television Broadcasting's Hall of Fame.
In her spare time Brenda is a canvasser for Heart & Stroke and has made various appearances doing supportive work for causes in and around the Toronto area.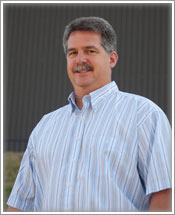 Mike Deckert
Mike graduated from Conestoga with an Industrial Maintenance Diploma in 1992, achieving a Red Seal designation with the Millwright Certificate of Qualification. He then successfully completed the University of Alabama's Industrial Distribution course and several other management courses at Conestoga.
He has since worked over 25 years at FLO Components Ltd., working up to his current position as Vice-President. Mike is an active member of the Conestoga IMM Program Advisory Committee and part-time instructor of the Lubrication Program at Mohawk College. He is also a member of the Canadian Lubrication Professionals and Member in Good Standing of the Society of Tribologists and Lubrication Engineers. FLO Components also works at hiring young apprentices which they continually provide training to on a monthly basis.
Mike is currently continuing his professional development through participation in TEC – the world's largest International Organization of CEOs and is a rep coach and longtime member of the Kitchener Soccer Club.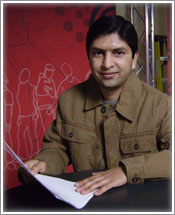 Babar Tahirkheli
Babar is a reporter at OMNI TV Alberta. He joined the South Asian TV channel after graduating with distinction from Conestoga's broadcast journalism program in April 2010 and receiving four achievement awards.
Prior to moving to Canada and home in Pakistan, Babar worked with his country's national TV news channel for more than five years as a news editor-producer, where he covered major news events around the world, including the September 11 attacks, the war in Afghanistan, the Iraq war and Indonesian Tsunami.
These opportunities helped prepare him for his time at Conestoga and internship with 570 News. From there he started his career in Canada with Examiner.com, writing stories as the Waterloo Headlines Examiner, before moving into his position with OMNI.
Babar is also an active member of the Edmonton Immigrant Services Association, helping newcomers to Canada with a variety of services.
2011 Nominees
Christopher Bell, Business Administration - Materials Management, 1986
George Vezza, Business Administration - Marketing, 1983
Dwayne Drover, Pre-Service Firefighter, 2004
Larry Freiburger, Construction Engineering Technology, 1981
Mike Gilles, Construction Engineering Technology, 1986
Dianne McLeod, Social Services, 2003
Nancy Dickieson, Early Childhood Education, 1977
Dominic Ellis, Chef Training, 2004
Jerek Bowman, Chef Training, 2003
William Elliott, Broadcasting - Radio & Television, 1973
James Wagner, Motor Vehicle Mechanic, 1993
Adrienne South, Journalism - Broadcast, 2011 Event Management, 2009
Amanda Little, Human Resource Management, 2008