Alumni of Distinction - 2012
Business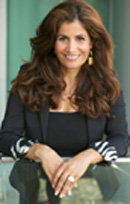 Tahani Aburaneh
Tahani Aburaneh
Tahani Aburaneh is a 1987 graduate of the Business Administration - Management program. Born in a refugee camp, Tahani's determination to succeed drove her to overcome her humble beginnings. She is now one of Canada's leading experts on real estate investment and the author of Real Estate Riches: A money-making game plan for the Canadian investor. A featured speaker at conferences and events throughout North America, Tahani is also the founder of the Real Estate Riches Academy (RERA), a company founded on a desire to educate, train and support investors to create successful real estate businesses.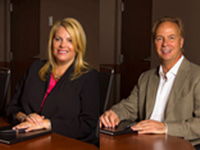 James Knapp and Jennifer Knapp
James Knapp and Jennifer Knapp - Recipient
James Knapp (Business Administration - Management, 1985) and Jennifer Knapp (Business Administration - Marketing, 1984) established Knapp Fasteners in 1987. The company has now served aerospace, military and industrial markets across North America for the past 25 years. James and Jennifer are recipients of the Young Entrepreneurial Award for Waterloo Region, and their company was nominated as Business of the Year by Junior Achievement in 2009 and 2010. Additional honours include the Light Duty Commercial Truck Award from the Private Motor Truck Council of Canada and the Building Excellence Award from the Grand Valley Construction Association. They are active supporters of local Chambers of Commerce and a wide range of community and charitable organizations.
Community Services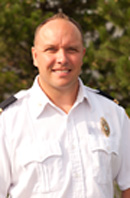 Bradley Churchill
Bradley Churchill - Recipient
Bradley Churchill, a 1996 graduate of the Ambulance and Emergency Care program, is a former captain of the Wilmot Township Fire Department and is currently captain and acting platoon chief of the Cambridge Fire Department. He became an instructor in Conestoga's Pre-Service Firefighter program in 2001 and has served as a preceptor and mentor to many students. He is a primary care paramedic with Perth County EMS, and recently received the federal Fire Services Exemplary Service Medal. He is active in the community, and has volunteered with K-W Big Brothers, the Kitchener Early Years Centre, and the Cambridge Firefighters Association.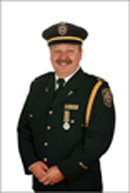 Michael Grosz
Michael Grosz
Michael Grosz, a 1990 graduate of the Ambulance and Emergency Care program, has worked as a primary care paramedic for the past 24 years. He advanced to platoon commander/supervisor for Perth County EMS in 2002. Mike joined the North Perth Volunteer Fire Department in 1997 and advanced to district fire chief, Listowel Station #1, in 2009. He has volunteered with the North Perth Community Hospice Organization, and presently chairs the Muscular Dystrophy Chapter for the Listowel Fire Station. He is a 2009 recipient of a Canadian EMS 20-year Exemplary Service Award, and received a Letter of Commendation from the Perth County warden, Julie Behrns, for his 20+ years of exemplary service to Perth County EMS.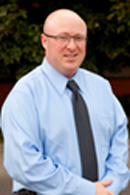 Harold Wax
Harold Wax
Harold Wax, a 1996 graduate of the Ambulance and Emergency Care program, currently serves as Chief Security Officer of Symcor, where he is responsible for corporate emergency response, corporate security and investigations. He has been a volunteer member of the Ontario Provincial Police since 1996, and is currently assigned to the OPP Highway Safety Division. Harold has taught numerous college courses and lectures across North America on identity theft and financial crimes. During provincial emergencies, Harold manages Protection Services for Ontario's Emergency Medical Assistance Team (EMAT), under the direction of the Ontario Ministry of Health and Long-Term Care.
Engineering and Information Technology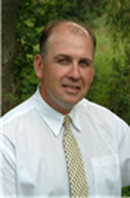 Jim Bolger
Jim Bolger
Jim Bolger, a 1995 graduate of the Mechanical Engineering Technician program, is owner and president of Waterloo Energy Products, a leading design/integration company specializing in energy conservation and management. The company, with its head office in Maryhill, Ontario, specializes in high efficiency heating and cooling systems, boilers, in-floor heating, geothermal, solar PV and solar thermal. Jim was a municipal politician in the City of Waterloo from 2003 - 2006 and has served in many volunteer capacities in the community, including various City of Waterloo committees, Waterloo Region Home Builders, Justice Dinner committee, neighbourhood associations and minor hockey coaching.
John Lassel
John Lassel - Recipient
John Lassel is a two-time Conestoga graduate, completing both the Industrial Woodworking Apprenticeship program (1987) and the Construction Engineering Technology program (1991). He served as president of Conestoga Students Inc., and was vice chair of the Ontario Community College Students Presidents' Association. John is now president and CEO of Baywood Interiors, an architectural woodwork and store fixture manufacturing company. More than half of Baywood's employees are Conestoga graduates, and the company provides co-op placements for current Conestoga students at its two plant locations in Kitchener.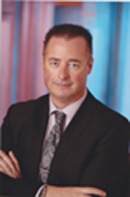 Scott Totzke
Scott Totzke
Scott Totzke, a 1986 graduate of the Computer Programmer/Analyst program, has worked with Research In Motion since 2001, where he currently focuses on enterprise product management and strategy, security product life cycle management, operations and government sales. Previously, he served as director, government technology, working to establish RIM's security certifications program, before formalizing security product management, security response, and security research organizations. Prior to joining RIM in 2001, he was senior consultant with EDS, and built technical expertise and leadership experience in network security/architecture and database design roles for over 10 years as a system developer and network architect.
Media and Design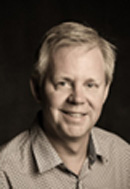 Frank Halbert
Frank Halbert - Recipient
Frank Halbert has produced several award-winning shows since graduating from Conestoga's Broadcasting - Radio and Television program in 1982. After getting his start in local television in places like Lloydminster, Medicine Hat and Regina, he co-founded Sharper Image Productions in 1994, creating documentaries that promoted artists and the arts. After a move to Toronto in 1999, Frank worked with HGTV, producing hundreds of episodes of long-running series, including Gemini winner, Disaster DIY. He is now president and executive producer of Si Entertainment, a leading lifestyle and factual content creator focused on developing and producing high quality programming for the domestic and international marketplace.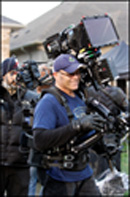 Keith Murphy
Keith Murphy
Keith Murphy, a 1980 graduate of the Broadcasting - Radio and Television program, began his career at age 17, working as a production assistant at CTV's anchor station in Toronto. After graduation, he worked as a camera operator and editor, first for a small production company, then for CFPL-TV in London, and Videogenic Corporation, a film and video production and post-production facility. In 1986, Keith participated in a Steadicam Workshop led by the inventor of the product. One of only five Steadicam operators in the country, Keith trained for a number of years and in 1992 became an 'A' Camera Operator/Steadicam Operator in Canada.
Trades and Apprenticeship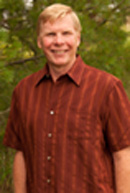 Robert Elliott
Robert Elliott
Robert Elliott, a 1981 graduate of the Motor Vehicle Mechanic program, has worked in the automotive trade for more than 30 years. He began his career at Harvey Krotz Ford, then moved to Bridge Motors Ford, where he successfully completed the Ford Master Technician program and was appointed service manager. He is currently employed with Steed and Evans as manager of fleet operation. Bob is an active member of the Truck and Coach Consortium and the Heavy Equipment Consortium at Conestoga and a member of the ATSS. His commitment to community service includes involvement with the Grand River Ride for Dad and high school co-op programs.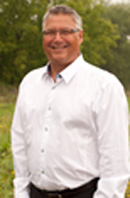 Daniel Gueguen
Daniel Gueguen - Recipient
Daniel Gueguen, a 198-3 graduate of the Plumber Apprenticeship program, began his career at George Evans Company in 1979. He is co-founder of Dordan Mechanical Inc., an award-winning organization that has been recognized for its work for the University of Waterloo's School of Pharmacy, the Perimeter Institute, and many more. The company supports many community organizations and projects and sponsors local sports teams. Daniel is past chair of the Grand Valley Construction Association and past president of Waterloo Wellington Mechanical Contractors' Association. He is very active in his local community, working with the Lion's Organization in St. Agatha, Tavistock Minor Hockey and SCCA Baseball in Shakespeare.
Recent Graduates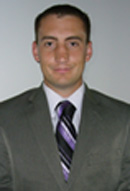 Chase Amyot
Chase Amyot
Chase Amyot graduated from the Robotics and Automation program in 2007 and started his career as a technician for PLC programming, HMI programming/design, electrical design, and project management with Aspin Kemp & Associates, a systems integration company specializing in engineering solutions in marine hybrid technologies, and offshore oil and gas industries. In 2009, Chase became a dedicated project manager with AKA. He has managed a variety of projects around the world in South Korea, Singapore, Brazil, Australia, Spain, United States, and Canada. Chase achieved Certified Associate Project Manager certification (CAPM) in 2010 and PMP certification in 2011.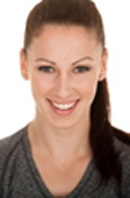 Mandy Bujold
Mandy Bujold
Mandy Bujold, a 2007 graduate of the General Business program, has been boxing for eight years out of the Waterloo Regional Boxing Academy (WRBA) and has claimed a total of seven Canadian National titles at 51kg (flyweight) division. She represented Canada in international events since 2006, winning three Pan American Championships and a Gold medal at the first Pan Am Games to include women's boxing. She is a fully certified Level 2 NCCP coach, teaching classes at her local gym and serving as an Athletes Representative on their board. She is an in-demand speaker at youth and community events and is currently a student at the University of Waterloo.
Sarah Daly
Sarah Daly
Sarah Daly is a 2008 graduate of Recreation & Leisure Services and currently manages Volunteer Centre Services for the United Way of Cambridge and North Dumfries, where she plans and stages events to promote volunteerism. A native of Cambridge, Sarah was involved in the creation of the Waterloo-Wellington Learning Alliance (WWLA), a partnership between local volunteer centres to manage a training and consultation program for community organizations. The partnership was recently recognized by Volunteer Canada as a "best practice" in training and education. Sarah has served as volunteer coordinator for the Cambridge mayor's Celebration of the Arts event for four years, and co-facilitates Connect! Leadership workshops at Conestoga.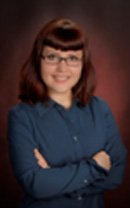 Anna Pekinasova
Anna Pekinasova
Anna Pekinasova is a 2008 graduate of the Civil Engineering Technology program. After graduating with distinction, she spent three years applying her skills in industry as a highway designer, earning the designation of Certified Engineering Technologist of Ontario. Based on her passion for civil engineering and the advice of former professors and supervisors, Anna returned to school at McMaster University to pursue her Bachelor of Engineering degree. Her dream for the future is to give back to others starting out on a similar path by becoming a college professor.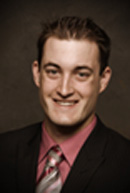 Bryan Thiel
Bryan Thiel
Bryan Thiel is a graduate of both Broadcast - Television (2009) and Videography (2010). Since 2009, he has served as the Vision Anchor for the Kitchener Rangers, anchoring their pre-game show and intermission updates. He has honed his on-air skills through his work with Rogers TV-Kitchener, where he has served as the host of Rogers' 2012 Dominion Tankard as well as a reporter on their OHL post-game show and 'Inside the O' segments. For the past two years, Bryan has worked as a video editor for TSN, and he was one of three freelance editors selected to work the 2012 Olympic Games.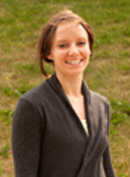 Sarah Wilson
Sarah Wilson - Recipient
Sarah Wilson is a graduate of both the Paramedic (2009) and Practical Nursing (2011) programs. She has worked with Waterloo Regional EMS for the past three years and is currently also employed as a nurse at a laser and vein clinic. She is co-founder of Little Footprints, Big Steps, an international development organization, and opened two transitional safe houses in Haiti to offer guidance, education and healing to children who need protection from exploitation, abuse and homelessness. Sarah received the Amanda Finch award for her strong leadership skills and spoke about her experiences in Haiti in an interview on CTV's ProvinceWide.