Alumni of Distinction - 2013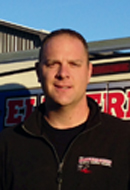 Corey DeBruyn
Corey DeBruyn
Corey DeBruyn is a 1999 graduate of the Electrician Construction & Maintenance apprenticeship program. Shortly after graduating and becoming a fully licensed electrician, he took over The Electricians, a small electrical company in Brantford which has since grown to become one of the largest and most respected full-service electrical firms in the community, servicing major government, industrial, commercial and retail contracts. Corey is also the president and owner of two other companies: Natural Power Products, a photovoltaic solar energy supplier and installer, and Electronic Supplies and Services, a retailer and distributor of electronic parts, equipment and components. Corey is an active volunteer in his community and serves on the Program Advisory Committee for electrical programs at Conestoga. He was named Entrepreneur of the Year by Brantford's Chamber of Commerce in 2011.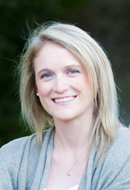 Cristen Quigley
Cristen Quigley
Cristen Quigley is a 2009 graduate of the Event Management graduate certificate program and holds a Bachelor of Commerce degree from the University of Guelph. Currently employed as the Annual Fund manager for the Grand River Hospital Foundation, Cristen's passion about health and her commitment to the community have made a significant impact. She was the creator of Kin Canada's National Day of KINdness, and served as the organization's national liaison with the Cystic Fibrosis Foundation. The Glass Slipper Affair, an initiative that Cristen began as part of a class project while she was enrolled at Conestoga, has now raised more than $126,000 to support the Family and Children's Services Foundation and help abused and neglected children in Waterloo Region.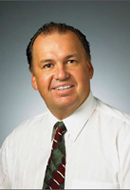 Daniel Clayton
Daniel Clayton
is a 1984 graduate of Construction Engineering Technology and president/owner of Polyurethane Foam Systems Inc. Established in 2000, the company, with six warehouse outlets across Canada, is the leading spray foam chemical supplier in the country. Dan, a pioneer in this growing industry, was instrumental in the development of a polyurethane foam certification spray program in conjunction with the Canadian Urethane Foam Contractors Association, and has personally trained and certified almost 600 sprayers. He is an active and committed volunteer in the community, supporting many initiatives and charities, including minor hockey, K-W Oktoberfest, the Maycourt Club, Lutherwood and KidsAbility.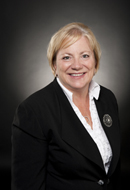 Dianne Moser
Dianne Moser
Dianne Moser is a 1977 graduate of the Recreation Leadership program. President of TireSupplier Distribution, Inc. (TDI), one of Ontario's leading tire distributors, she has held numerous leadership and volunteer positions in health care, education and non-profit sectors for the benefit of our community. She was instrumental in the development of the Betty Thompson Youth Centre for at-risk youth, and has been chaired board for the Catholic Health Association of Ontario, St. Mary's General Hospital, the Catholic Family Counselling Centre and the Waterloo Catholic District School Board. She has also provided her expertise to such organizations as Big Sisters of Canada, the United Way, the YWCA, St. Monica House and Raise Home Support. Dianne has been nominated for the 2013 Premier's Award in Community Services.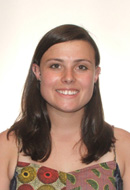 Heather Jamieson
Heather Jamieson
Heather Jamieson graduated from the Bachelor of Science in Nursing program in 2007. She began her career as a public health nurse at the Grey Bruce Health Unit in Owen Sound, where she led sexual health clinics and conducted events related to injury prevention and positive youth development. She spent two years as an outpost nurse in the remote northern Ontario community of Kashechewan, providing primary care and emergency services to community members in a high-demand setting. She is currently studying in the Masters of Science in Nursing (MScN) and Primary Health Care Nurse Practitioner (PHCNP) program at McMaster University while working as a clinical instructor at Conestoga, supporting students in the Personal Support Worker, Enhanced Nursing Practice and Bachelor of Science in Nursing programs. Heather has been nominated for the 2013 Premier's Award in Health Sciences.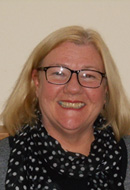 Jane Hamilton Wilson
Jane Hamilton Wilson
Jane Hamilton Wilson graduated from the Nursing diploma program in 1975 and continued her studies, earning her BScN in 1984, her MHSc in 1990, and her PhD from the University of Alberta's Faculty of Nursing in 2012. She has devoted her career to mental health nursing, working as a practitioner, educator, leader and political advocate. She is a full-time professor in the Collaborative BScN program at Conestoga, the author of a number of refereed publications, and the recipient of numerous scholarships and awards. She is a popular speaker and presenter in the areas of mental health and family dynamics, and was recently named to the Advisory Council of the Mental Health Commission of Canada.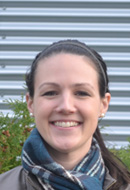 Jennifer Green
Jennifer Green
Jennifer Green graduated in 2008 as a licensed Industrial Maintenance Mechanic – Millwright with a Certificate of Apprenticeship and Certificate of Qualification through the Ministry of Training, Colleges and Universities, and has established herself in a successful career with the Linamar Corporation in Guelph since beginning her apprenticeship in 2004. She is a tireless advocate for the promotion of women in non-traditional careers, mentors young people, and is both a trail blazer and a role model for women in the skilled trades. She is an active participant in the Wellington and Dufferin Career Council, and has served as a mentor for young women through Skills Canada and local school boards. Her numerous honours and awards include the YMCA-YWCA of Guelph Women of Distinction Award (Trades) in 2013.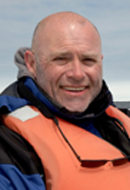 Keith Murphy
Keith Murphy
Keith Murphy is a 1980 graduate of the Broadcasting – Radio and Television program and owner of Backstraight Productions. He has worked as a camera operator in Hollywood films and acclaimed television series since 1988 and is now recognized as one of the premier Steadicam operators in North America. His credits include such films as Gorillas in the Mist, Boondock Saints, My Big Fat Greek Wedding and Total Recall. He has worked on more than 60 film and television productions, and has had the opportunity to work with such Hollywood stars as Peter O'Toole, Ted Danson, Julie Andrews, Clive Owen, Martin Short and Jennifer Lawrence, among dozens of others. Keith has been nominated for the 2013 Premier's Award in Creative Arts and Design.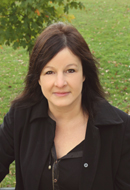 Kimberly Iezzi
Kimberly Iezzi
Kimberly Iezzi is a 1995 graduate of the Social Services program. She went on to earn a BA in Social Development Studies from the University of Waterloo and a Masters of Social Work from Wilfrid Laurier, achieving top academic honours. As well as her work with Family and Children's Services, Women in Crisis and Waterloo Regional Homes for Mental Health, Kim is a tireless volunteer, lending her expertise to support social justice and community causes through organizations such as the Canadian Red Cross, Guelph GoGo Grandmothers, CanWarn, Adopt-A-Road, Guelph Little Theatre and the Guelph Jazz Festival. She is the recipient of numerous honours and awards, including the 10 Year Volunteer Service Award from the Province of Ontario and the Agnes MacPhail award for women of distinction presented by the NDP Women's Committee.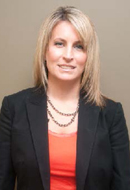 Kirsty Bradley-McMurtrie
Kirsty Bradley-McMurtrie
Kirsty Bradley-McMurtrie is a 1998 graduate of Law and Security Administration. She currently serves as area vice president of Greater Toronto and southern Ontario for Securitas Canada, a global leader in security services. In this role, Kirsty oversees a portfolio of almost 40,000 service hours per week. Her team was instrumental in the development of Securitas Vision, a core business technology that allows the company to better serve clients in areas of need. She has received numerous awards, and is described as an exemplary member of her profession, paving the way for women in the male-dominated security industry. She is also an active volunteer, lending her support to such national and local causes as the Fallen Fire Fighters, the Canadian Cancer Society, the Make-a-Wish Foundation and the Waterloo Region Public and Separate School Boards.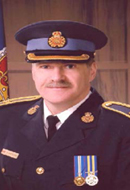 Mark Andrews
Mark Andrews
Mark Andrews is a 1983 graduate of Criminology and Law Enforcement. A 30-year veteran of the Ontario Provincial Police, he currently serves as Inspector, Commander Traffic and Marine for the North East Region, stationed in North Bay, Ontario. In this role, he is responsible for overseeing traffic safety on highways, trails and waterways that cover a geographical area of more than 490,000 square kilometres, larger than many European countries. He has worked tirelessly with media and local community groups to promote safety initiatives. He is the recipient of numerous honours and awards, including the Queen's Jubilee Gold Medal, the Police Exemplary Service Medal, the Amethyst Award for Outstanding Achievement by Ontario Public Servants, and the OPP Accolade Award of Excellence.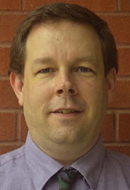 Paul Boshart
Paul Boshart
Paul Boshart is a graduate of both the Primary Care (1993) and Advanced Care (2002) Paramedic programs. He now works as an advanced care paramedic with Guelph Wellington EMS and is a teacher of Ambulance Operations at Conestoga College. He is also pursuing a bachelor's degree in Paramedicine. Despite these many demands, Paul is an active and passionate volunteer in area schools and across the local community. He has rallied support for such causes as the fight against domestic violence, and spearheaded the establishment of a bursary for a Police Foundations student at Conestoga in memory of Jennifer Kovach, an officer killed in the line of duty in Guelph. In 2013, Paul was awarded the Peer Paramedic Award of Excellence from the Centre for Paramedic Education and Research.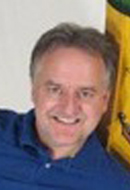 Paul Szewc
Paul Szewc
Paul Szewc is a 1984 graduate of Manufacturing Wood Technologies and owner of Masterpieces – Wonkies & Art Gallery in Guelph, where he creates custom, one-of-a-kind furniture such as large dining room tables, stools, tables and chairs as well as art pieces such as kitchen utensils, small boxes, cribbage boards and end-grain cutting boards. Prior to the establishment of the gallery, he spent close to two decades doing commercial work and manufacturing kitchens through his company, Masterpiece Cabinets. Paul's reputation as a craftsman is well-known throughout North America, and his work has been featured in many newspaper and magazine articles. He is an avid supporter of the local community, providing workshops for the public and donating some of his creations to local charities and businesses.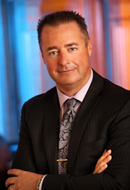 Scott Totzke
Scott Totzke
Scott Totzke is a 1986 graduate of the Computer Programmer Analyst program. Since that time, he has risen from an entry-level computer programmer position at agricultural firm Gencor to his current role as senior vice-president of security for smartphone giant BlackBerry. Through his career at BlackBerry, Scott has helped direct the evolution of mobile security within the company and has helped shape the mobile security industry as a whole. He holds a number of patents around information and wireless security. Scott now consults with large enterprises and government agencies around the world on such issues as national and international cyber security strategies. He has been nominated for the 2013 Premier's Award for Technology.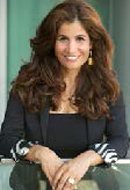 Tahani Aburaneh
Tahani Aburaneh
Tahani Aburaneh is a 1987 graduate of the Business Administration - Management Studies program. Born in a refugee camp, Tahani's determination to succeed drove her to overcome her humble beginnings and she is now a successful entrepreneur with five companies to her name. She is one of Canada's leading experts on real estate investment and the author of Real Estate Riches: A money-making game plan for the Canadian investor. A featured speaker at conferences and events throughout North America, Tahani is also the founder of the Real Estate Riches Academy, a company founded on the desire to educate, train and support investors to create successful real estate businesses. Tahani has been nominated for the 2013 Premier's Award for Business.