Alumni of Distinction - 2014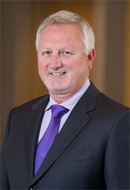 Jonathan Huddle
Jonathan Huddle
Jonathan Huddle is a 1979 graduate of the Business Administration – Accounting program. After six years of working in the propane industry, he started his own company, Diversco Supply, which is now a leader in the gas equipment supply business. Diversco currently has eight locations in Canada, with warehouses in Cambridge, Ayr, Montreal, Moncton, Calgary, Winnipeg and Saskatoon, and has established a foothold in the U.S. The company's diverse portfolio includes propane equipment, medical gas equipment for home health care, scuba diving equipment and high-pressure gas equipment for the compressed air industry. The company also provides trucking and transportation services for companies across North America, and has acquired additional holdings that supply equipment and services to Canada's agricultural and manufacturing sectors.
Taylor Jones
Taylor Jones
Taylor Jones is a 2010 graduate of the Advertising program. He is the creator of Dear Photograph, a blog that allows users to post pictures of old snapshots, taken in the same place as the original and held up to the camera to line up with the present day. The nostalgic effect of combining past and present created an Internet phenomenon when the website was launched in 2011. Dear Photograph was named the #1 website of the year by The Early Show on CBS, and among the top ten by Time Magazine. The site was featured by The Globe and Mail, Fox News, CTV National News and The Guardian, among many others, and has been the subject of a Swiss art exhibit. In 2012, Taylor signed a deal with HarperCollins to create a book about the project which became a best seller in Canada. The website has received over 20 million hits to date and still receives approximately 5,000 visitors each day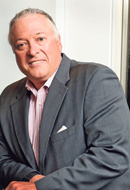 Brian King
Brian King
Brian King is a 1978 graduate from the Criminology – Law Enforcement program. After six years of working as a private investigator, he joined with another Conestoga graduate in 1984 to launch King-Reed & Associates, an agency that has grown to be one of Canada's top investigation firms, with more than 400 staff in 23 offices across the country. Brian is a Certified Fraud Examiner and has been honoured as Investigator of the Year by the Global Investigators Network as well as International Investigator of the Year by the Council of International Investigators. He volunteers for the Association in Defense of the Wrongfully Convicted, and travels frequently on assignments throughout Latin America and East Asia. After selling his agency this past summer, Brian is now working as an independent consultant and writing a book on his life's memoirs and most interesting cases that is scheduled for publication in 2015.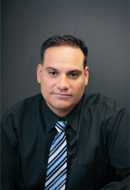 Steve Mai
Steve Mai
Steve Mai is a 1993 graduate of the Tool & Die Maker (Apprenticeship) program. After completing his program, Steve worked with ATS Automation as a senior machine builder and lead toolmaker, progressively taking on more leadership roles, managing teams and projects and learning hands-on skills that helped him transition to running his own business. In 2000, Steve and his two business partners founded Eclipse Automation in Cambridge. The company, which provides complex, high-precision machines and automation technology to clients in the solar, mining, medical, transportation and telecommunications industries around the world, now has close to 200 employees in Canada and achieved $35 million in sales last year. Eclipse Automation is a past winner of the Mayor's Award for Excellence in Workplace Training and was nominated for Business of the Year by the Cambridge Chamber of Commerce in 2013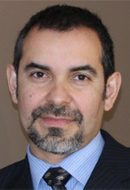 David Mansilla
David Mansilla
David Mansilla is a 1996 graduate of the Microcomputer Applications program. CEO and creator of IS Unified, he has m ore than 17 years of experience developing, managing and architecting multiple application development projects as well as systems analysis, business requirements gathering and application development. He has led and completed software development projects for such companies as Ganz, Bell Canada, Com Dev, Sun Life, Manulife, MarketTrack, the Linkage Group, Cinnabon and the University of Guelph. He is a shareholder and former CIO for Kev Software Inc., an internet company that provides online financial software for the education industry across North America, and serves on the advisory board for an organization that raises funds to help children in need from Mozambique.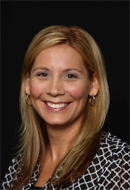 Natasha Maxwell
Natasha Maxwell
Natasha Maxwell is a 2001 graduate of the Police Foundations program. A police officer since 2003, Natasha serves with the York Regional Police. In this role, she served as School Resource Officer from 2007 – 2012, working with schools, students, social workers and community agencies to help prevent crime and foster positive relationships between the police and the community. In 2011, she spearheaded Project Dream Catcher, a fundraising initiative that raised 7,000 pounds of food and other goods as well as $3,500 in cash for the people of the Kitchenuhmaykoosib-Inninuwug First Nations community in Northern Ontario. She was motivated to create the project after viewing Third World Canada, a documentary profiling the dire living conditions in some First Nations communities. In 2012, she was awarded the Queen Elizabeth II Diamond Jubilee Medal in recognition of her efforts.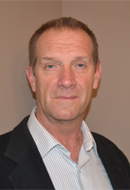 Adam Polski
Adam Polski
Adam Polski is a 1983 graduate of the Civil Engineering Technology program. With more than 30 years of experience in the construction industry, he now serves as Vice President of Engineering Services at Con Cast Pipe. In this role, he manages a staff of engineers and technologists, ensuring all orders are processed to client specifications while overseeing the logistics department, coordinating product delivery and customer technical support. He is a registered member of the Ontario Association of Certified Engineering Technicians and Technologists, and has served as past chair and member of the Ontario Concrete Pipe Association's Technical Committee as well as board member and chair of the Canadian Concrete Pipe Association. In his spare time, Adam Polski enjoys athletic pursuits and volunteers his time as a coach for basketball, baseball and hockey.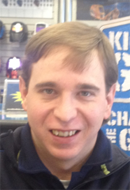 Jason Ryan
Jason Ryan
Jason Ryan is a 2004 graduate of the Welding Engineering Technology program. Following graduation, he took a position with Panasonic Factory Solutions, training personnel in the programming and operation of industrial robots. In 2009, he founded Wheels Training and Consulting, where he has trained more than 600 individuals for industry clients. Currently, he serves as chair and treasurer of the local Golden Triangle chapter of the Canadian Welding Association (CWA) and is past chair of CWA's National Advisory Council. He is an active participant on the Program Advisory Committee for Welding at Conestoga, providing his insights on current trends in welding robotics and automation. In his free time, he plays sledge hockey for the K-W Sidewinders and volunteers on the club's executive committee.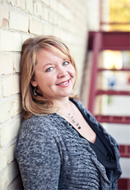 Cynthia Sundberg
Cynthia Sundberg
Cynthia Sundberg is a 2000 graduate of the Human Resources diploma program. She has more than 20 years of experience in Human Resources and Operations in such industries as financial management, technology, consulting services, health care, education and manufacturing, and currently serves as Vice President of Operations and Administration at Virtual Causeway. In 2013, she founded the School of Rock in Kitchener-Waterloo. Committed to community and education, Cynthia serves on the Board of Governors for Lutherwood as well as the Dean's Advisory Committee for Arts at Wilfrid Laurier University (WLU). Past service includes the Vice President of Administration for WLU's Alumni Association Board of Directors as well as board director for Parents for Community Living. She is a member of the International Women's Forum and enjoys boating, cycling and playing tennis.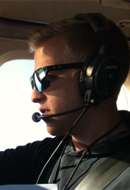 Mike Thornton
Mike Thornton
Mike Thornton is a 2011 graduate of the Aviation – General Arts & Science program. After graduating, he worked as a flight instructor and charter pilot at Brantford Flight Centre, working his way up to his current position as first officer at Skylink Express, Hamilton. In this role, Mike flies daily cargo runs regionally and into the United States. While on the ground, Mike trains competitively as a marathon runner, and is working towards his goal of qualifying for the Boston Marathon. He also competes in numerous races that support local charities. He continues to work towards his personal and professional aspirations by being consistent, positive and hard-working.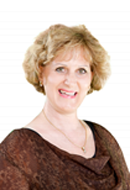 Michelle Trombley
Michelle Trombley
Michelle Trombley is a 1983 graduate of the Recreation Leadership program. After graduation, she spent 10 years working in the residential program at K-W Habilitation services, eventually serving in the role of group home manager. She became a Tim Horton's restaurant owner in 2003, currently operating two locations with a team of 160. Under her leadership, the restaurants have been awarded the Tim Hortons Always Fresh Award for operational excellence and brand leadership for eight of the last 12 years. She is an ambassador for the Tim Horton's Children Foundation, supports Nutrition for Learning, and funds two children's breakfast programs in Hespeler. In 2014, she was awarded a Cambridge Business Excellence award for Personal Business Achievement and was nominated for the Cambridge Women of Distinction award.