Alumni of Distinction - 2015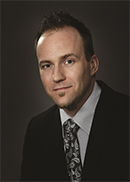 Craig Maw
Craig Maw
Craig Maw is a 1999 graduate of the Business Administration – Materials Management program. In 2005, he co-founded Logikor, a company that designs and executes customized logistics solutions for such companies as Toyota, General Dynamics, Kongsberg and Raytheon. Over the last 10 years, the company has grown from two to 70 employees and achieved annual growth of 165 per cent. In 2013-14, Craig led the overhaul of Logikor's vision and values and launched an innovative, company-wide peer recognition and "lunch and shadow" program designed to raise awareness of company roles and promote a shared value system. Under his leadership, Logikor has invested more than $1.5 million in supporting local communities. According to Craig, Conestoga was a key factor in his success, preparing him for the real world with practical education and a clear understanding of what it means to be passionate about what you do.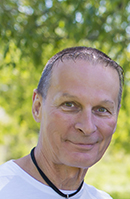 Dean Wick
Dean Wick
Dean Wick is a 1984 graduate of the Ambulance and Emergency Care program. He currently works as an Advanced Care Paramedic for Waterloo and Wellington regions and is a volunteer firefighter in Minto township. Since 1998, Dean has shared his knowledge and passion by teaching in Conestoga's Primary and Advanced Care Paramedic programs, serving as both faculty member and preceptor. He has been instrumental in providing paramedic students with opportunities to apply their skills through field exercises and simulations that build interprofessional connections and bring theory to life. Dean challenges and inspires students to achieve more than they think possible, and has made a tremendous impact both on the success of Paramedic students and the reputation of Conestoga's Paramedic program. He is the recipient of Government of Canada Exemplary Service Awards both for EMS and for his service as a volunteer firefighter, and received the T.D. Financial Award for Preceptor Excellence in Inter-Professional Practice in 2015.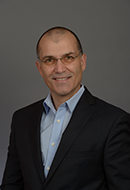 Dominic Bombino
Dominic Bombino
Dominic Bombino is a 1985 graduate of the Business Administration – Marketing program. He has been involved in Canada's dairy industry for almost 30 years, and currently serves as Senior Vice President of Strategic Business Development at Saputo Dairy Products (Canada), one of the world's top dairy processors, with more than 400 employees and sales revenues exceeding $1 billion. Committed to community and social causes, Dominic serves as a board member for Ronald McDonald House charities and plays a leadership role in the Friends of We Care, a network of more than 80 organizations from the food service and hospitality industries working together to help children with disabilities realize their full potential. In addition to his work in support of children's charities, Dominic also serves on the board of directors for the Canadian Hospitality Foundation, which provides more than $200,000 in scholarships each year for students pursuing careers in Canada's hospitality, foodservice and tourism industries.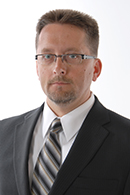 Douglas Grosfield
Douglas Grosfield
Douglas Grosfield, a 1998 graduate of the MSCE program, is President and CEO of Xylotek Solutions, which celebrated its 10th anniversary this summer. As co-founder of Xylotek, Douglas is responsible for managing new business activities, new business development and finance, working with clients from a broad variety of sectors, including aerospace, manufacturing, health care, insurance and high tech. Under Douglas' leadership, Xylotek has been recognized as one of North America's fastest rising tech startups by rankings such as the tech sector's FastGrowth 100, multiple annual rankings on the PROFIT HOT 50, two years on the PROFIT 200, and now for the 3rd straight year on the PROFIT 500 Canada's Fastest-Growing Companies list. Ranked at #3 in the North American Best Tech Workplaces, and recognized in such tech industry rankings as the CRN Next-Gen 250 lists and the Branham300 Canada's Top ICT Companies ranking, Xylotek Solutions remains a leader in the tech sector here in Canada.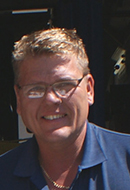 Greg Pilecki
Greg Pilecki
Greg Pilecki is a 1988 graduate of the Automotive Service Technician Apprenticeship program and is currently the owner and operator of the Downtown Auto Centre in Kitchener. With more than 30 years of experience in the industry, Greg has mentored more than 70 apprentices and supports local secondary students though the WRDSB and WCDSB Ontario Youth Apprenticeship programs and co-operative education programs. Recipient of Reader's Choice awards in 2013 and 2014 as well as Retailer of the Year and Garage of the Year awards, Greg is a member of MTCU's Automotive Service Technician Industry Committee and serves on Conestoga's Employer Industry Partners Advisory Committee. He gives back to the college as a member of the Automotive Service Technician Consortium, and engages with students and apprentices regarding industry opportunities and steps for becoming a successful business owner.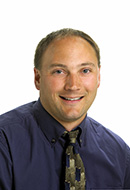 Jamie Adam
Jamie Adam
Jamie Adam is a 1996 graduate of the General Business program. Now the President of Pioneer Craftsmen, an award-winning renovation firm in Waterloo Region, Jamie attributes his success not only to his own hard work, but also to the effort and support of family, friends and business associates. His service to the industry includes leadership positions with the Waterloo Region Home Builders' Association, the Ontario Renovators' Council and the Canadian Renovators' Council. He was instrumental in the creation of the Student Ambassador program for Conestoga's Renovation Technician students and has provided substantial support to Conestoga's Construction Trades Outreach Program, which provides students with the opportunity to apply their renovation skills while supporting not-for-profit groups through renovations and building. Through his company and personally, he has supported many local charities, including Women's Crisis Services, Habitat for Humanity, CANstruction, the Ray of Hope, and numerous minor sports teams.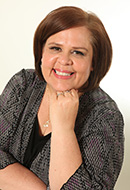 Sherry Lickers
Sherry Lickers
Sherry Lickers is a 1984 graduate of the Early Childhood Education program and has spent the last 30 years working in the child care field, helping children and families. After initial positions in the cities of Cambridge and Brantford, Sherry returned to her Six Nations home to share her skills and knowledge. She currently serves as Supervisor Six Nations Child Care Services and teaches Early Childhood Education. In addition to sharing her professional expertise, Sherry supports her community through her roles as President of the Six Nations Skating Club and figure skating judge, co-chair of the Health and Safety Committee for Six Nations Council and member of the Community Agencies Group. In her first book, Bounce Back: What Women Can Do When Life Hits Them Hard, she advises women on how to be strong, overcome hardships, meet their needs and be successful.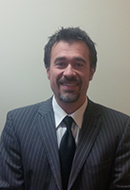 Steve Cabral
Steve Cabral
Steve Cabral is a 1990 graduate of the Law and Security Administration program. He has more than 20 years of progressive experience in the financial services industry and currently works with RBC as the Regional Sales Manager, Small Business for the Kitchener Waterloo and Huron Perth Oxford markets. Steve is a strong supporter and advocate for Conestoga, and was instrumental in the development of the RBC Ventures Lab and Small Business Ventures program within the college's Centre for Entrepreneurship. He is actively engaged as a member of the Centre's Advisory Council, serves on the Small Business Ventures Program Advisory Committee, and participates in the program both as a guest speaker and as a business advisor for students. Steve has been recognized multiple times as a top performer at RBC and gives back to his community through active involvement with the KW Chamber of Commerce and Conestoga. Steve is an avid runner and passionate about fitness. He actively promotes healthy lifestyle choices and making a difference with kids in minor sports. Steve enjoys volunteering his time as the Fitness Coach for his son's football team and his daughter's soccer team as well.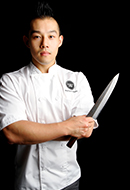 Wallace Wong
Wallace Wong
Wallace Wong is a 2011 graduate of the Cook I Apprenticeship program. Top finishes at 2010 Skills Canada Culinary Arts competitions at both the provincial and national levels earned Wallace internship positions at two of the world's best restaurants, NOMA in Copenhagen and Alinea in Chicago. Since then, he's worked at some of Canada's top restaurants, and currently works as Tournant and Chef de Partie at the Rosedale Golf Club. Wallace was named Chopped Canada champion after competing on the popular Food Network series early in 2015. A cancer survivor and national level competitive bodybuilder, his goal in life is to inspire people through his approach to food and healthy living. Wallace recently launched a web-based business, Six Pack Chef, where he shares his culinary and fitness knowledge to help others reach their fitness and lifestyle goals.