4x4 Challenge
Welcome
The 4x4 Challenge showcases and celebrates the entrepreneurial and technical skills that Conestoga students possess. The event takes place from February 28 to March 3, over the Student Success Week. The 4x4 Challenge gives participating students the opportunity to explore the art of solving real-world problems through innovation.
The first 4x4 Challenge obtained its name from a very simple and modest target back in 2012:
A minimum of FOUR Conestoga College student teams will have FOUR days to design and implement solutions from a pool of industry-provided projects, or their own unique ideas. Thus the name "4x4 Challenge".
Below, you will learn about the theme of the challenge, Solutions for Accessibility, along with event details and some project ideas to get the creative juices flowing.
Enjoy 4x4 Challenge 2017!
Ig Kolenko, P. Eng.
Chair, School of Engineering and Information Technology
Director, Centre for Smart Manufacturing
Team Registration
Students wishing to participate in the event must gather the following team member information:
student name and ID
program of study for all team members
the team name
proposed location to work out of (Conestoga - or - Open Sky Incubator at 41 Ardelt Pl. Kitchener)
Teams can be of any size, but typically teams of 3 to 4 students work best. Once the above is compiled, email your team information to Tammy Bernard-Reed. Registration will be open at the Launch Event as well.
If you are an independent student without a team, don't worry – send your information to Tammy and come to the Launch Event. We'll work to add you to a team of other independents or to another team to ensure everyone has a chance to participate!
All participates will receive a signed letter of participation that is ideal to add to any future resume package you send out for your job and career searches.
Work Space
You will have 24 hour lab and parking access to Doon campus in specific labs (2A140, 2A213, 2A141) during the 4 days of the competition. Note that you can also take advantage of the "C4E Teaching Lab" space within the Centre for Entrepreneurship (2A216) which is a comfortable area for brainstorming ideas and solutions.
In co-operation with Open Sky Incubator, 4x4 Challenge participants will also have free access to working out of the incubator space at 41 Ardelt Pl. Kitchener.
2017 Theme
The theme for the 4x4 Challenge 2017 is Solutions for Accessibility.
The goals of the 2017 event are to design possible solutions to improve the accessibility and quality of life for people with disabilities. We take our modern world for granted, yet many are excluded due to inadequate means of supporting accessibility.
The Accessibility for Ontarians with Disabilities Act's (AODA) goal is to develop a fully accessible Ontario by 2025 where all residents can fully access all services, goods, facilities, accommodations, employment, and so forth. As an example, Conestoga's website is AODA compliant.
Where can you help?
Mobile Solutions - how can we make our phones and tablets more accessible?
Web Solutions - have all problems with web accessibility been solved yet?
User Experience Design - what are best practices in making products more accessible from a user experience perspective?
Electronics Solutions - are there wearables that can help improve quality of life for those with disabilities?
Mechanical Solutions - what assistive devices are needed to comply with AODA that have yet to be realized?
2017 Sponsorship
As of the date of release of this event package, I am pleased to announce sponsorship from:
Car-San Manufacturing Ltd. - $750 donated to the prize pool

eSolutions Group - $250 donated to the prize pool

Microcomputer Science Centre - $300 donated to the prize pool

HumanSystems Inc. - $200 donated to the prize pool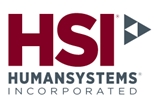 Open Sky Incubator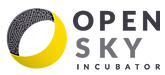 Free access to 4x4 Challenge participants to work within the incubator space at 41 Ardelt Pl. Kitchener ON
KidsAbility Centre for Child Development
Ideas provided for possible projects within the theme of Accessibility
Ig Kolenko, Chair of Engineering and Information Technology - $600 donated to the prize pool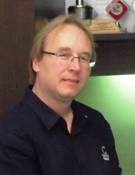 As the creator of the 4x4 Challenge, I have donated $600 annually to this Challenge as I believe students should have an opportunity to experience entrepreneurial problem solving, and the Challenge provides a welcoming environment to support that goal at Conestoga.
Centre for Entrepreneurship (C4E) - New Venture Opportunity Prize

The prize entails automatic entry into the Centre for Entrepreneurship's (C4E) Pitch Day competition, where additional cash prizes are available.
4x4 Challenge 2017 Timeline
Tuesday February 28, 2017

4x4 Challenge Launch
12 p.m. to 1 p.m.
Doon campus, 2A616 (Centre for Entrepreneurship teaching lab)
Participants can sign up for the 4x4 challenge and learn important details about the event.

Wednesday March 1, 2017

Continue design and development activities

Thursday March 2, 2017

Continue design and development activities

Friday March 3, 2017

4x4 Challenge Showcase
12 p.m. – 1 p.m.: Network Luncheon
1 p.m. – 5 p.m.: Showcase
Doon campus, Blue Room
Showcase Agenda - Friday March 3, 2017
12 p.m. to 1 p.m.

Lunch and Networking Opportunity

1 p.m. to 1:20p.m.

Welcome / intros by Ig Kolenko, Chair, School of Engineering and IT

1:20p.m. to 1:50 p.m.

Keynote speech [speaker TBD]

1:50 p.m. to 4:30pm

Project Showcase and project judging

4:30p.m. to 5p.m.

Announcement of prize winners and adjournment
Hardware Available for Students
To help out with the challenge, the 2017 event has the following hardware available to students:
BlackBerry Q5 devices - donated by BlackBerry to Conestoga in our Centre for Entrepreneurship (C4E) Innovation Sandbox
BlackBerry Playbooks (32GB)
Android Tablets
Microsoft Surface RT
Arduino embedded platforms
Raspberry Pi embedded platforms
Developer access to a full Drupal content management system
ConnectTech RoadWarrior data collection devices
QuadCopter available if not in use for capstone projects
Kiosk hardware
Students will need to sign out devices via the Tool Room, 2A305 or the Centre for Entrepreneurship (C4E), room 2A218. Contact Karen Ouellette or Randy McQuade for devices in the Tool Room, or Trudy te Winkel in the C4E. These people will be happy to assist you with signing out any devices you may need. First come, first served, but all devices must be returned in same condition as at sign out.
Student Challenge Ideas
To help get the creative juices flowing, here are some suggested ideas on possible areas to explore for the challenge:
Adaptive Technology Lab (ATL) - connect with the ATL staff and find what adaptive technology solutions either are outdated, don't work or are missing. The number of students who need accommodations and support is growing, and there is no end in sight for how technology can solve these educational needs.
Accessible Education - are there better ways to provide educational content to all students? Are AODA compliant websites enough?
Team up with our International students to design low cost accessibility tools for developing world - Canada and the western world are blessed with top notch facilities that support accessibility. The developing world struggles to match this. Work with international students who may have witnessed fellow citizens from their home countries left behind because they couldn't afford an accessibility solution, to help design solutions for world-wide accessibility problems.
Design animations and simulations for accessibility - for situations where a physical accessibility solution cannot be found, can we offer animations or simulations to let the person immersively experience something they would otherwise not be able to take part in?
User Experience Design - the world is full of products that cannot be used by all customers – look around your home or at the college to find things we take for granted, and then design a user experience that makes those things fully accessible.
Solutions for Seniors Care - a growing area of accessibility challenges lie with our aging population. Talk to your grandparents and other elders to find out what issues they have with accessing today's world, and solve those problems! Consult with our School of Health and Life Sciences for ideas around assistive devices (mechanical, electronic) that are desperately awaiting entrepreneurially minded individuals to develop.
KidsAbility Centre for Child Development - has suggested the following real-world challenges that would support solutions for accessibility problems encountered by their clients:

A palliative client is losing her hearing, but would still like to remain a part of family conversations. She currently uses an iPad and Hangouts to have 1-to-1 conversations with family members. She currently sits in a wheelchair and is able to access her iPad on the table. Her vision is impaired, but the built-in vision accessibility features in the tablet are helpful. She reports that she is enjoying this means of typing a response to her and she can then speak to her parent to answer questions or share with them. When more than one family member is present and there is a 'group' conversation, she is not able to hear the conversation and participate as she would like. Passing the keyboard from person to person isn't ideal as this is cumbersome and slows the group conversation. Any solutions?
A client with Cerebral Palsy is in need of a switch to access her communication aid. Current switches on the market are not ideal as she is not able to raise her hand off of her wheelchair tray to access the switch. The amount of pressure she uses to press downwards is limited and so the device needs to be responsive. She is also requiring a cue when the switch is activated (e.g. visual or auditory).
A client with limited functional movement in his arms is needing to access environmental controls in his home. This includes the thermostat. What could you use to make his thermostat accessible via switch access?
This list will continue to expand as more ideas flow in prior to the 4x4 Challenge Launch!
Industry Visitors
Industry is highly encouraged to come to Conestoga on Friday March 3 from 12 p.m. to 5 p.m. to take in the networking luncheon, Keynote address, as well as check out the results from 4 days of effort by our students!
Location and Parking
FREE PARKING IN LOT #5 - see the Doon Campus Site Plan for the location of Lot #5. Parking anywhere else without a valid Conestoga parking tag will unfortunately result in ticketing.
Lot #5 is in the Orange lot area, right "above" building labeled K. The event takes place in the Blue Room. Enter main building through Door #1 (faces internal ring road). Signage will lead you to the Blue Room.
If you come to Conestoga via transit, the Blue Room is located on the lower level (floor 1) of Conestoga's main building (labeled A on the site plan mentioned above). Enter via Door #4 (B-Wing) and head down the staircase to the main Cafeteria. The Blue Room is around the corner from the Cafeteria, you can't miss it, as it is painted blue. Signage will be provided from Door #4.