Pitch Day @ Conestoga
Why Pitch?
Gain exposure
Get experience pitching to an audience
Receive feedback
Network with community members
Opportunity to win cash prizes
Make the most of your ideas
All participants in Centre for Entrepreneurship (C4E) programs are eligible to apply to compete at Pitch Day @ Conestoga 2018.
Pitch Day @ Conestoga takes place on Wednesday, March 28, 2018 at the Gaslight District, 64 Grand Avenue South, Cambridge. Finalists from various entrepreneurship programs will pitch original business ideas to a panel of judges and an audience of entrepreneurs, business and community leaders, and potential investors.
Submissions may be entered as individuals or teams of up to four people. Finalists will be selected from the pool of registrants by the C4E Pitch Day Organizing Committee and notified in advance.
Please refer to the competition guidelines for more information about this competition.
To apply to pitch your business idea, fill out the registration form and submit it to the Centre for Entrepreneurship directly or online by 4 p.m. on Monday, March 12, 2018. Registration opens mid-February.
Eligibility
Business ventures must be in the early stages of development. The pitched idea or concept must be the original work of the individual or team pitching it.
Ideas and concepts deemed by the organizing committee to be false, insincere, offensive, immoral, or unethical will be screened and disqualified.
The organizing committee has the sole discretion to disqualify and/or remove any individual or teams for any reason that it deems appropriate before and/or during the pitch competition for violation of these guidelines. All decisions regarding an individual or team's removal and/or disqualification from the pitch competition are final.
In order to be eligible to apply for the pitch competition, you must meet one of the following criteria:
Be an Enterprise Catalyst client or alumni (past presenters and/or winners in this category are not eligible to apply)
Have attended all three E@C modules between April 2017 and March 9, 2018
Have attended all three Startup Students workshops between September 2017 and March 9, 2018
Be an Enterprise Co-op student from May 2017 - March 2018
Winner of the 4x4 Showcase Challenge for the new venture opportunity category (event to take place on March 2, 2018)
Students may apply to pitch in two categories for which they are eligible but will only be selected to compete in one category.
Pitch Day 2017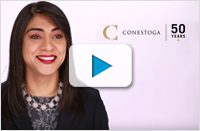 Visit the Pitch Day 2017 photo album to view photos from the event.