Service Areas
BMO Small Business Centre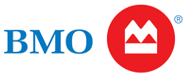 All Conestoga students, part-time and full-time, can tap into a wealth of experience and expert knowledge to develop a new business venture:
Business Coach: Your personal business coach will help you to prepare a business plan that will set you on track for success.
Entrepreneur in Residence: Entrepreneurs with years of valuable experience starting and running businesses will help you make connections with people and resources.
Professional Advisors: Benefit from our network of professional advisors, including marketing, legal, financial and insurance experts.
Market Research Tools: Access resources to explore ideas, prove concepts, and transform them into real opportunities.
Mentor Network: Get connected with entrepreneurs and professionals from a wide range of business sectors.
Applied Research and Commercialization: Creating a new product or process? Accelerate your development process.
Conference and Meeting Facilities: Professional, well-equipped space for meeting clients, advisors, and investors. Video conferencing capabilities.
Great-West Life New Enterprise Hotel (Startup Incubator)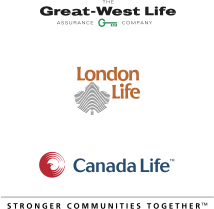 The Great-West Life New Enterprise Hotel provides awesome free space and resources to Conestoga students and recent graduates to kick-start business ventures.
Open for business 7 a.m. to 11 p.m. seven days a week.
Access information resources provided by partners like Waterloo Region Small Business Centre and the Canadian Innovation Centre.
Play in the Tech Sandbox – a collection of software, hardware and devices donated by corporate partners.
RBC Ventures Lab

This dynamic learning lab is designed to promote interaction and engagement among entrepreneurial students.
Cool, welcoming facilities, adaptable for a range of learning activities.
Equipped with modern technology, including laptop computers (PC and Mac), over 50 HP computer tablets, a Smart TV, a DVP system, and video conferencing system.
Mobile tables and chairs make it easy for students and facilitators to arrange the room for small group discussions, breakout sessions, and/or large seminars.
All courses for the RBC Small Business Ventures Program operate in this facility.
Scotiabank International Business Office

Our International Business Advisor provides support for the following client groups:
Students and alumni who are new to Canada and want to learn how to start a business here. (Learn about programs like Start up Visa.)
Student and graduate enterprises ready to expand globally through international trade can learn how to access international agencies and information resources.
International students who want to access financial services can meet with a Scotiabank financial expert.