Welcome to Conestoga's Degree Programs
Earn a degree with a difference
Our degree programs focus on delivering instruction that is based on both theory and practice. By making applied skills the focus of our programs, we add the value of experience to your degree.
The Conestoga Advantage
By choosing a Conestoga degree program, you are getting the full benefit of our industry partnerships. Our programs are developed in consultation with many of the region's industry leaders, ensuring that your skills will be aligned with workforce demands when you graduate.
Co-op work terms, credit transfer opportunities, diploma-to-degree pathways and small class sizes are all available to help make what you do here count out there.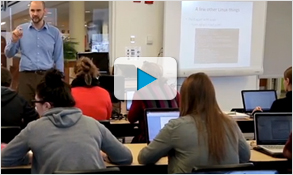 Learn how our degree programs are unique
Disclaimer
The programs listed here are open to students who are Canadian citizens, permanent residents, landed immigrants, or of native ancestry. Programs available to international students can be found on the
International Student website
.