Applying for OSAP
The best way to apply for OSAP is online. The application is scheduled to be released mid-April for the upcoming academic year. You can also use a paper application, which is available to download at the above website in the "Forms" section.
There is no cost for applying for OSAP and you can apply before accepting the program as long as the OSAP application is posted at that time.
Step 1: Register online then apply
You are required to register to receive your OSAP Access Number (OAN) and to create a password. Keep you OAN and password safe as these numbers will be active for your lifetime.
Step 2: Complete the OSAP Application
Fill out the OSAP application. When your application is complete, hit submit and print all of your required supporting documents. Depending on your situation, supporting documents may include: personal, parental, or spousal signature pages, supporting document cover sheet and master student financial aid agreement.
For paper applications, submit your supporting documents directly to Student Financial Services in person or by mail.
Please note:
You must provide consent allowing us to release any information related to your OSAP file to any third party. Complete this section in your profile. We will not release information without your authorization.
Parental income is considered for dependent students: those out of high school less than four years or those out of education completely for at least two calendar years.
If the online search function does not locate your program you may manually enter your program information. We will then update your application with the relevant program information.
Photocopy your documents for your records.
If you experience difficulties with your application, or if you need to return at a later point to continue, you may save and exit your application online. We are available to answer any questions about the application process. You may speak to us in person or via telephone at 519-748-5220 ext. 3378.
Step 3: Forward documents to Student Financial Services
To submit your documentation, mail in or drop off your signature pages and all required supporting documents (except for the Master Student Financial Aid Agreement) to the Conestoga College Student Financial Services, 299 Doon Valley Dr., Kitchener, ON N2G 4M4. Faxed copies of any documents requiring your signature will not be accepted. You will be notified if any further documentation is required via email or mail.
Step 4: Register with NSLSC and complete your MSFAA
The Master Student Financial Assistance Agreement is your loan agreement for OSAP. You only need to complete it the first time you apply for OSAP. It will remain valid unless there is a break in your studies.
Starting in May 2018, there is a new online process to submit your form.
You will receive a welcome email from the National Student Loans Service Center (NSLSC) after you submit your OSAP application
The NSLSC is the company that administers your OSAP loans
The email will be from an address similar to: info@msfaa-emafe.cibletudes-canlearn.ca with a subject line like: "Register now to set up your online account"
If you do not receive your email after applying for OSAP, check your spam folder. Also make sure you have verified your email with OSAP
Visit canlearn.ca and register online with the (NSLSC) using your 10 digit MSFAA number
You will find the number on the 'Required Documents' page of the OSAP website
Complete the online MSFAA on the NSLSC website and accept the terms and conditions
It may take one to two weeks to process the MSFAA. You cannot receive any OSAP funding until the MSFAA is complete
Step 5: Confirmation of Enrolment
Conestoga College will confirm your enrolment for each OSAP payment. For most students this will happen at the beginning of their studies (e.g. September) and then again halfway through their study period (e.g. January).
For information about your OSAP payments and funding, log on to your OSAP account and select the "Check Status" section.
Application Deadline
The deadline to apply for OSAP is 60 days prior to the end of your study period. Supporting documentation and/or appeal documentation must be submitted within 40 days prior to the end of your study period. Late submissions cannot be accepted.
You should apply for OSAP as early as possible to allow us time to ensure all supporting documentation is complete and submitted. We will also work through any appeals or reviews for which you may be eligible.
Reapplying for OSAP
You will need to reapply for OSAP each year if you require financial assistance. The application is updated every year and posted on the OSAP website around mid-April (for the next September-August period).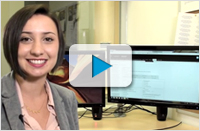 How to apply to OSAP