Bachelor of Environmental Public Health (Honours)
Credential:

Bachelor of Environmental Public Health (Honours)

College Code:

CONS

School:

Program Code:

1386C
Accelerated Delivery:

No

Campus:

DO

Academic Year:

2021/ 2022
About the Program
The Bachelor of Environmental Public Health (BEPH) is an innovative four-year program (including one paid co-op term), delivered at the honours level, that will prepare graduates for a number of progressive public and private sector careers as environmental public health professionals (EPHPs). It has been accredited by the Canadian Institute of Public Health Inspectors (CIPHI). EPH focuses on disease prevention and creating healthy supportive environments. EPH encompasses assessment and control of factors in the environment that target disease prevention and positively impact population and community health. The scope of practice in EPH includes but is not limited to, organization, management, education, enforcement, consultation, and health hazard identification for the purpose of prevention and control intervention of EPH hazards and the promotion and protection of the public health and the environment in: food safety, quality assurance and auditing; food security; infection prevention and control including body art safety; air quality including environmental tobacco smoke; housing; institutional health; injury prevention; recreational swimming areas and water; drinking water quality; solid, liquid and hazardous materials management; vector control; healthy built environments; and emergency preparedness and planning.
Students will obtain applied and integrated knowledge and skills in EPH sciences, emphasizing environmental epidemiology, toxicology, and risk exposure and assessment. Readiness for practice will be developed in a multidisciplinary curriculum focused around experiential learning activities that will develop knowledge of EPH theory and its application in practice. The program will be innovative in its use of technology to investigate issues, organize and manage inquiry, aid collaboration, and communicate information. Students will be challenged to consider multiple perspectives in understanding EPH practice and policy, determining professional practices that positively impact population and community health and developing leadership perspectives and confidence to contribute to the EPH professions. Conestoga's BEPH program will offer students opportunities to develop strong critical thinking, risk assessment and professional communication skills that will enable them to work successfully on an inter-professional team in the EPH field.
Program Information
Length: Four-year Academic Co-operative Bachelor's degree program
Delivery Sequence: Doon (Kitchener) - September/2021 - Fall | Winter | Fall | Winter | Fall | Winter | Spring/Summer | Fall | Winter
Location: Kitchener - Doon
Start: September
First-Year Capacity: 40
Bachelor's Degrees in Applied Areas of Study
Conestoga's Bachelor's degrees:
are current and offer a balance of applied study and theory.
offer integrated content across disciplines including business, liberal arts and sciences.
offer personal learning experiences with smaller class sizes.
result in a graduate with thorough knowledge and co-op work experience.
provide opportunity for further studies in a number of articulation agreements with universities worldwide.
are government approved and meet all ministry standards.
Admission Requirements
Ontario Secondary School Diploma (OSSD), or equivalent, or 19 years of age or older
A minimum of six (6) Grade 12 courses with a minimum cumulative average of 65%, including two (2) required U level courses and four (4) additional U or M level courses (Higher averages are often required for admission due to competition for available spaces in the program.)
The following Grade 12 U courses are required:

English (ENG4U) with a minimum grade of 65%
One of: Chemistry (SCH4U) with a minimum grade of 65% OR Biology (SBI4U) with a minimum grade of 65%
Four (4) other Grade 12 U or M courses
Note re: Admission Requirements
The minimum cumulative average required for consideration is 65%.
Grade 12 U courses in Physics and Mathematics are recommended.
Applicants with transcripts from institutions where the language of instruction is not English must demonstrate English language proficiency with a minimum test score on one of the following language proficiency tests or equivalent scores from another internationally recognized English language test:

IELTS overall band of 6.5 with no band less than 6.0
TOEFL iBT 88
CAEL 70, no sub-test band score less than 60
PTE Academic 58
Conestoga English Language Test (CELT) Band 6

We offer a language program for students whose English language skills are below the standard required for admission but all other admission criteria have been met. An applicant will be eligible for admission to the degree program after completion of level 4 of the General Arts and Science - English Language Studies (ELS) program with an overall grade average of 80% and no grade less than 75%. Placement in the ELS program is determined by scores on an in-house English language test or TOEFL or IELTS.
Transfer credits are available (up to two years) for relevant degree and diploma graduates. Eligibility will be assessed on a case-by-case basis.


Admission Procedures
Academic strength is calculated by averaging all submitted Grade 12 marks (or equivalent) of the required subjects and four additional U or M courses. If more than four additional courses are submitted, the courses with the highest marks will be used.
Graduates of relevant health or science degree programs (e.g. health sciences, environmental science, and general science programs) may be eligible for admission into third year with a modified timetable of courses. Minimum averages apply. Applicants will be ranked based on an assessment of academic performance. Please apply to program 2386C.
Graduates of a Biotechnology Technician diploma may be eligible for admission into third year with a modified timetable of courses. Minimum averages apply. Applicants will be ranked based on an assessment of academic performance. Please apply to program 2386C.
Program Requirements
Starting in fall 2020, students in this academic program are required to participate in the Lease Your Own Device (LYOD) program offered by Conestoga College.
The academic requirements to be eligible for a co-op work term in a degree program are as follows:

Minimum 65% session weighted average in the eligibility term two academic semesters prior to any co-op work term
Maximum two failures or withdrawals during the academic semester that occurs in the eligibility term two academic semesters prior to any co-op work term
Must have successfully completed all but two core courses, according to the program design, by the eligibility term prior to any given work term (regardless of the level the student was placed in advanced standing)
Students (even those on special timetables) will not be permitted to complete a co-op work term until conditions above are met and all but two core course deficiencies, according to the program design, are cleared
Co-op work terms may need to be re-sequenced to allow academic deficiencies to be cleared or in the event a student changes cohorts (i.e. graduation is delayed by one year or more). Students may not repeat a passed work term
Should a student's academic performance decline considerably during the term just prior to any work term, the college reserves the right to withdraw the student from the upcoming work term
In the case of back to back work terms eligibility to participate in consecutive work terms will be granted upon approval to participate in the initial work term
Where two or more work terms occur back to back, should a student fail to achieve academic eligibility for the first work term, their eligibility for the second work term will be based on the term that occurs two terms prior to the second work term
Students in degree programs may only fail/defer each work term in their program design once

Pre-work- integrated learning (WIL) requirements (TB Testing, Immunization, Vulnerable Sector Police Search, etc.) may be required prior to work terms, and are specific to each employer.
Tuition & Fees
Tuition fee details for the 2020-2021 year are listed below. Fees for the next academic year are unavailable at this time. Books and supplies are additional.
Domestic Fees
Error retrieving fees from https://www.conestogac.on.ca/fulltime/programfeechart.jsp?ProgramCode=1386c&v=2001&est=y
International Fees
Error retrieving fees from https://www.conestogac.on.ca/fulltime/programfeechartinternational.jsp?ProgramCode=1386c&v=2001&est=y
Financial Assistance
The Ontario Student Assistance Program (OSAP) is a needs-based program designed to help Ontario students cover the cost of post-secondary education. Funded by the federal and provincial governments, OSAP is intended to promote equality of opportunity for post-secondary studies through direct financial assistance for educational costs and living expenses. These interest-free loans are intended to supplement your financial resources and those of your family. The majority of students apply for loan assistance via the
OSAP website
. Students can also print the application booklet through the OSAP website.
For more information, please visit
Financial Services/Awards
.
Co-op Information
Co-op programs add value to your education. Earn while you apply what you learn in a real workplace environment. See the Co-op web pages for more details.
The College cannot guarantee co-op employment. All co-op students are required to conduct an independent co-op job search in addition to the supports and services provided by the Department of Co-op Education.
Students are responsible for their own transportation and associated costs in order to complete work term requirements. Work locations may not always be readily accessible by public transportation.
Graduate Opportunities
Upon graduation from the program, students will be eligible to compete for a variety of public and private sector careers including food safety specialist, quality assessment and control specialist, environmental health officer, health and safety officer, water quality inspector, and environmental health consultant. Students will also be eligible to enter the certification process to become a Certified Public Health Inspector; visit
www.ciphi.ca
to learn more.
For more details on related occupations, job market information and career opportunities, see the Government of Canada website:
https://www.jobbank.gc.ca/home
Pathways & Credit Transfer
Conestoga pathways enable students to build on their academic achievements in order to earn a degree or additional credential. Pathways are formed through agreements between Conestoga programs or partner institutions.
Often applicants have earned credits from another college or university that may allow a student to be granted advanced standing or exemption. Learn more about
credit transfer opportunities
at Conestoga.
Prior Learning Assessment and Recognition (PLAR)
Conestoga recognizes prior learning of skills, knowledge or competencies that have been acquired through employment, formal and informal education, non-formal learning or other life experiences. Prior learning must be measurable at the required academic level and meet Conestoga standards of achievement. Challenge exams and portfolio development are the primary methods of assessment. Other methods of assessment may be available depending upon the nature of the course objectives. PLAR cannot be used by registered Conestoga students for the clearance of academic deficiencies, to improve grades or to obtain admission into a program.
Learn more about
PLAR.
Program Courses
Course Details (1386C)
Course Code
Course Title and Description
Level 1
BIOL71000
Human Biology

Description: An introduction to the basic structure and function of the human body. Knowledge of the theories of homeostasis and the basic structure of cells, tissues, organs, and systems. Basic microbiology and physiology related to practice and human disease is included.
Hours: 56
Credits: 4
Pre-Requisites:
CoRequisites:

CON0101
Conestoga 101

Description: This self-directed course focuses on introducing new students to the supports, services, and opportunities available at Conestoga College. By the end of this course, students will understand the academic expectations of the Conestoga learning environment, as well as the supports available to ensure their academic success. Students will also be able to identify on-campus services that support their health and wellness, and explore ways to get actively involved in the Conestoga community through co-curricular learning opportunities.
Hours: 1
Credits:
Pre-Requisites:
CoRequisites:

ENGL71000
Academic Communications

Description: This course is intended to develop the communication skills required in academic studies, which will translate into useful writing and presentation skills in Canada's increasingly intercultural professional and technical domains. Students will practice planning, drafting, and revising documents. The complex process of researching, creating, and revising arguments will encourage critical thinking, grammatical writing, and appropriate citation skills. Correct formatting of research papers and effective oral presentation skills will be emphasized.
Hours: 42
Credits: 3
Pre-Requisites:
CoRequisites:

ENVR71000
Introduction to Environmental Health

Description: Overview of Environmental Public Health (EPH) practice and key environmental health issues, including: Environmental Health & Safety, Infection Prevention & Control, and injury prevention. Focus will be on how environmental factors change and impact individual and public health. Students will begin to explore the interprofessional nature of Environmental Public Health.
Hours: 42
Credits: 3
Pre-Requisites:
CoRequisites:

ENVR71040
Environmental Science I

Description: Introduces the importance of Environmental Science. A key learning objective is to provide students with the grounding needed to appreciate why study of a broad science core is essential. Specifically, the course will cover the scientific method, information literacy, environmental ecology, environmental chemistry, human population growth, biogeochemical cycles, evolution, agriculture and the environment, energy resources, and ocean and freshwater systems.
Hours: 42
Credits: 3
Pre-Requisites:
CoRequisites:

HIM71000
Health Information Science

Description: Students will set up their electronic portfolios as well as begin to examine the role of technology and the dissemination of information in the field of Environmental Public Health. Through experiential learning students will explore a wide range of technologies and communication mediaincluding: GPS, tablet computers, monitoring and testing equipment and social media. Students will learn to use their electronic portfolios to document their progress, submit projects, and build a comprehensive list of resources.
Hours: 42
Credits: 3
Pre-Requisites:
CoRequisites:

Level 2
BIOL71011
Applied Microbiology

Description: Examines the history, scope and relevance of the field of microbiology. Students will learn about the world of microbes, including: their impact on human health; microbial structure, nutrition, growth and metabolism; genetics, epidemiology; and use of antimicrobials and disinfectants.
Hours: 42
Credits: 3
Pre-Requisites:
CoRequisites:

CLTR72000
World Cultures

Description: World cultures both broadly and deeply affect and are affected by globalization in ways that unify and divide as well as produce equities and inequalities among people and nations. In this course, students will focus on topics pertaining to similarities and differences in world cultures and societies. Incorporating varying perspectives on diversity, students develop an understanding of the impacted groups, develop strategies which demonstrate respect for diversity, and critically examine social change performed on a world stage.
Hours: 42
Credits: 3
Pre-Requisites:
CoRequisites:

ENVR71010
Emerging Issues - Global and Local Concerns

Description: Evidence of the connection between the natural and built environment and health is well-established. Costs to human health are higher in developing countries, but environmental factors have a significant impact here in Canada and Ontario. Outlines the impact of environmental changes on communicable and non-communicable diseases. Students will also discuss the determinants of health and their impact on local and global health outcomes.
Hours: 42
Credits: 3
Pre-Requisites:
CoRequisites:

ENVR71030
Safe Water Drinking

Description: Covers municipal, private water, and small drinking water systems as well as on-site sewage disposal systems. Emphasize will be placed on testing and monitoring of systems and the remediation of malfunctioning systems. Course material will cover: water resource management, characteristics of potable water from ground and surface sources, including source protection, point of use treatment processes, and monitoring; legislation, guidelines and standards, including response to adverse water quality incidences. Course includes site visits to working facilities and practice with water testing and monitoring equipment.
Hours: 56
Credits: 4
Pre-Requisites:
CoRequisites:

ENVR71050
Environmental Science II

Description: The course focuses on key issues of the natural and built environment now facing our planet. Topics will include; population issues, health stress response, responding to natural and man-made disasters, biodiversity, utilization of natural resources (including renewable energy), waste management, water quality, air quality, built environment, and outcomes related to climate change.
Hours: 42
Credits: 3
Pre-Requisites:
CoRequisites:

Level 3
ENGL72000
Professional Communication

Description: Effective communication is at the heart of any successful professional work environment. This course teaches students key aspects of communication: bridging the gap between oneself and others; using simple, direct, and correct language; using and citing sources; and editing and proofreading accurately. The focus will be on creating effective workplace documents such as letters, memos, proposals, abstract, summaries, and reports. Students will combine informative and persuasive communication skills to create these documents and to develop and deliver oral presentations.
Hours: 42
Credits: 3
Pre-Requisites: ENGL71000
CoRequisites:

ENVR72015
Environmental Toxicology

Description: Provides an introduction to the principles of toxicology, specifically: toxicokinetics (absorption, distribution, metabolism, and excretion) and toxicodynamics (acute, chronic, mutagenic, teratogenic and carcinogenic effects). Additional topic areas include inorganic and organic environmental contaminants, dose-response curves, bioassays, biomarkers, and related case studies.
Hours: 56
Credits: 4
Pre-Requisites:
CoRequisites:

ENVR73060
Safe Water: Recreational

Description: Recreational water, including pools, whirlpools, spas, splash pads, beaches and other wet recreational water facilities are discussed. Legislation, guidelines, protocols and standards relating to these topics are also considered. Course includes site visits to working facilities and practice with water testing and monitoring equipment.
Hours: 42
Credits: 3
Pre-Requisites:
CoRequisites:

RSCH73000
Understanding Research

Description: This course will present an overview of social scientific methods. The course will address the major components of the research process, including development of theoretically informed hypotheses, implementation of theoretical concepts, development of data collection instruments, testing of hypotheses through data analysis, and the presentation of research results. The student will develop the skills necessary to read and critically analyze social science research and discuss the ethics of social research.
Hours: 42
Credits: 3
Pre-Requisites:
CoRequisites:

Electives: Interdisciplinary
Student must complete a minimum of 42 Hours
Interdisciplinary Elective Details
Level 4
ENVR72020
Environmental Public Health Law

Description: Examines the key elements of municipal, provincial, and federal legislation related to environmental and public health. Recognition of how "law" is established through judicial and legislative authority and how these practices impact public health practice and social policy will be examined. Emphasis is on areas in which Environmental Public Health Professionals (EPHP) are likely to utilize their legal and administrative options to help ensure compliance with legislation and remedy common environmental and public health problems. Students will gain experience in legal procedures including: completing legal documents, collecting and presenting evidence, giving testimony, and analyzing case studies.
Hours: 42
Credits: 3
Pre-Requisites:
CoRequisites:

ENVR72035
Community Health and Healthy Built Environments

Description: Examines the role of the health and environmental policy in contributing to population health and injury prevention through the planning process. Students will utilize research evidence to evaluate the key factors of a healthy built environment and make recommendations on how to positively affect the health of a community through case studies.
Hours: 56
Credits: 4
Pre-Requisites:
CoRequisites:

ENVR72040
Waste Management

Description: Focuses on the application of technology for managing solid and hazardous waste. The classifications, characteristics and generation rates of solid waste are reviewed. The importance of recycling, reuse, reduction, and waste diversion techniques/initiatives in the management of solid wastes will be emphasized. Various disposal alternatives including energy from waste, composting and landfilling are investigated. Students will identify waste streams and waste reduction strategies used at selected industrial facilities.
Hours: 42
Credits: 3
Pre-Requisites:
CoRequisites:

PHIL72900
Principles of Ethical Reasoning

Description: This course is intended to acquaint students with the intellectual tradition of moral philosophy and help them develop practical analytic and critical skills through reading, writing, and discussion. This course focuses on ethical issues faced by individuals in Canadian society. It helps students to clarify their values and establish a framework for ethical decision making. Students will explore a variety of moral issues such as euthanasia, abortion, minority rights, racism, bio-medical technology, capital punishment, pornography, discrimination, poverty, environment and war. These questions do not admit of easy answers, because there are often plausible-sounding moral reasons to be given on each side of the matter. In part because of this, there is a tendency to want to set them aside as unanswerable, as just a matter of opinion. Yet they cannot be ignored. Rather, these questions require that we think hard about them and address them carefully, and that we explore various underlying presuppositions that we often accept uncritically. As a result, this is a course in which we will focus on and practice the skill of critical thinking, and learn to express carefully, verbally and in writing, our reasoning for a given position.
Hours: 42
Credits: 3
Pre-Requisites:
CoRequisites:

STAT73100
Applied Statistics

Description: This course introduces students to the basic concepts, logic, and issues involved in statistical reasoning. Major topics include descriptive statistics, probability, statistical inference, regression and correlation. The objectives of this course are to give students confidence in manipulating and drawing conclusions from data and provide them with a critical framework for evaluating study designs and results.
Hours: 42
Credits: 3
Pre-Requisites: RSCH73000
CoRequisites:

Level 5
CEPR71050
Co-op and Career Preparation

Description: This series of modules prepares degree level students for job searching for their co-op work terms with the guidance of a Co-op Advisor. Students will examine the co-operative education policies and procedures and will learn the expectations, rules, and regulations that apply in the workplace concerning social, organizational, ethical, and safety issues while deepening their awareness of self-reflective practices. Students will critically reflect on their skills, attitudes, and expectations and evaluate available opportunities in the workplace. Successful completion of these modules is a requirement for co-op eligibility.
Hours: 14
Credits: 1
Pre-Requisites:
CoRequisites:

ENVR73005
Inspection Practices, Quality Assurance and Auditing

Description: Examines the various professional standards and codes of practice related to the fields of environmental public health inspection and quality assurance –auditing. The course focuses on developing students, communication, investigation, assessment, auditing and enforcement skills in various environmental public health related settings (e.g. Child care centre, hospital ward, long term care, food premise, food manufacturing,recreational water facilities, etc.) .
Hours: 56
Credits: 4
Pre-Requisites:
CoRequisites:

HEAL73000
Epidemiology and Public Health

Description: This course is designed to provide undergraduate students with an introduction to the epidemiological methods used to study health and disease in populations. The applications of epidemiology in public health activities to promote health and prevent disease will be explored. Canadian resources, discussions, and in-class work are used to support the course text.
Hours: 42
Credits: 3
Pre-Requisites:
CoRequisites:

SCIE73000
Food Science and Technology

Description: Addresses the manufacturing, preparation and storage techniques used to provide safe food. The course will also explore key food skills and issues including: nutrition, menu planning and biotechnology. Course includes site visits to working facilities and practice with food testing and monitoring equipment.
Hours: 42
Credits: 3
Pre-Requisites:
CoRequisites:

SOC71500
Group Dynamics

Description: This course will focus on comprehensive theoretical understanding of group process, personal skill development and application through intensive team work. These skills are of critical importance in both professional and social settings. Through guided exploration and application of theoretical paradigms and practical strategies, students will achieve the necessary skills to succeed in and lead effective teams. The course consists in an intensive experiential approach – learning by doing – enabling participants to become effective, practiced team members with experience applying skills necessary for leadership, analysis and evaluation, problem solving, and conflict management. Individual and team activities enhance participants' skills to work with a variety of personalities in diverse situations, and to effectively assume various professional roles within a team.
Hours: 42
Credits: 3
Pre-Requisites:
CoRequisites:

Electives: Interdisciplinary
Student must complete a minimum of 42 Hours
Interdisciplinary Elective Details
Level 6
ENVR73030
Infection Prevention and Control

Description: Examines the control of infectious disease in institutional and community environments with respect to appropriate preventive policy & procedures, inspection and investigation. Particular attention is paid to problem areas unique to hospitals, schools, housing, and facilities for child and adult care. Recreational, animal care and personal services facilities are examined in addition to biomedical waste handling and response to nuisance-type situations. Strategies for managing vaccine-preventable, sexually transmitted, and emerging infectious diseases are also discussed.
Hours: 56
Credits: 4
Pre-Requisites:
CoRequisites:

ENVR73050
Environmental Measurement and Assessment: Air Quality

Description: Looks at indoor and outdoor air quality issues that affect population health. Students will explore and discuss the role of environmental public health professionals in response to air quality issues. Roles, responsibilities and communication with other agencies. Through experiential learning students will learn to assess air quality issues and develop recommended courses of action.
Hours: 56
Credits: 4
Pre-Requisites:
CoRequisites:

HIM73060
Epidemiology of Infectious Diseases

Description: This course builds on previous epidemiology theory by expanding concepts specific to infectious disease epidemiology. The global importance of infectious disease will be introduced. Principles of infectious disease will be applied to understand the epidemiology and public health activities of foodborne, waterborne, airborne, vector-borne, bloodborne, and sexually transmitted infections. Case studies will be instrumental to integrate the epidemiology and public health implications of these infectious diseases.
Hours: 42
Credits: 3
Pre-Requisites:
CoRequisites:

PSYC72240
Psychology: Dynamics of Human Behaviour

Description: This course introduces the student to scholarly and scientific research concerning genetics and behaviour, followed by an examination of development throughout the life span. Further topics include: gender and sexuality, sensation and perception, learning, thinking and intelligence, motivation and emotion, and stress, health and human flourishing. Students explore the research process and apply psychological concepts to their lived experience.
Hours: 42
Credits: 3
Pre-Requisites:
CoRequisites:

Electives: Interdisciplinary
Student must complete a minimum of 42 Hours
Interdisciplinary Elective Details
Level 7
COOP74111
Co-op Work Term (Bach Environmental Public Health)

Description: The co-op work term will provide students with college-approved work experience within an environmental public health scope of practice. Students will be provided an opportunity to: build skills (physical and procedural skills including accuracy, precision, and efficiency); assist in the acquisition of knowledge in and application of knowledge gained in the academic setting (concepts and terminology in a discipline or field of study); develop critical, creative, and dialogical thinking (improved thinking and reasoning processes); cultivate problem solving and decision-making abilities (mental strategies for finding solutions and making choices); explore attitudes, feelings, and perspectives (awareness of attitudes, biases, and other perspectives, ability to collaborate); practice professional judgment (sound judgment and appropriate professional action in complex, context-dependent situations); and reflect on experience (self-discovery and personal growth from real-world experience).
Hours: 420
Credits: 14
Pre-Requisites: CDEV71050 or CEPR71050
CoRequisites:

Level 8
ENVR72005
Emergency Preparedness and Response

Description: Addresses fundamental concepts and approaches, links and ideas of public health with the disaster and emergency management fields. Considered are the types of disasters and their consequences, the role of EPHP's in planning and response, bioterrorism issues, recovery and reconstruction, and response evaluation. Students will operate in project based learning environment designed around realistic emergency scenarios.
Hours: 56
Credits: 4
Pre-Requisites:
CoRequisites:

ENVR73020
Environmental Measurement and Assessment: Advanced Toxicology

Description: Focuses on how chemical, biological, and physical agents affect biological systems. This course advances the principles of toxicology. This includes dose response relationships, health and safety evaluation and risk assessment; and physiological and psychological responses to environmental hazards. Using systems based approach students will learn to: collect data and information, identify and evaluate risk factors, provide individualized feedback, and identify links to interventions to promote health, sustain function and/or prevent disease.
Hours: 56
Credits: 4
Pre-Requisites:
CoRequisites:

ENVR73040
Risk Assessment and Risk Analysis

Description: Explores the key environmental public health skills of risk assessment and risk analysis in a hands-on interactive class participation environment. Students will learn to manage and evaluate risk assessments, and apply risk based decision making to principals to occupational, food, water, and other environmental hazards. Risk communication skills and public consultation will also be discussed. Course will use current and historical Canadian and International events.
Hours: 42
Credits: 3
Pre-Requisites:
CoRequisites:

FOOD73000
Food Processing and Hygiene

Description: Develops student skills to assess food processing operations for potential health hazards. A wide range of food processing and preservation techniques relative to the survival and growth of microorganisms in food are addressed. Examples of foods that are potentially hazardous are discussed in detail. Legislation pertaining to the commercial food industry is examined. The operation, maintenance, cleaning, and disinfection of common food facility equipment are described.
Hours: 42
Credits: 3
Pre-Requisites:
CoRequisites:

HEAL74000
Health Promotion and Education

Description: Examines the role of the public health professional in affecting Behavior changes in a particular target audience or end user through the application of constructs, from a variety of Behavior change theories and recognition of the social determinants of health. Student's synthesis knowledge and skills introduced at the start of the course in order to develop implement and evaluate health promotion programs and/or advocate for vulnerable populations while addressing current Environmental public health issues. Students will participate in peer evaluations that will demonstrate the importance of evidence-based service delivery.
Hours: 42
Credits: 3
Pre-Requisites:
CoRequisites:

RSCH73010
Professional Research Internship I

Description: Through a synthesis of knowledge, understanding, and experiences gathered throughout the program, students will explore what it means to do social research and challenges posed by quantitative and qualitative research methods as well as critical research practices. Over the course of the semester, students will sharpen their interest of their chosen field of study, identifying appropriate research design, methods and tools, culminating in the completion of their own research proposal.
Hours: 28
Credits: 2
Pre-Requisites: RSCH73000, STAT73100
CoRequisites:

Level 9
ENVR73070
Environmental Measurement and Assessment: Occupational Health and Safety

Description: Building on the knowledge and skills developed in previous environmental theory, this course will address advanced toxicology, examine basic health effects caused by workplace exposures to toxic materials and the physical environment. Course focuses on fundamental hygiene principles, and injury prevention, recognition, evaluation and control as it relates to workplace exposures. Through experiential learning students will explore a range of technologies used in occupational and environmental monitoring and assessment.
Hours: 56
Credits: 4
Pre-Requisites:
CoRequisites:

ENVR74000
Professional Practice

Description: Students will be prepared for entry to environmental public health practice, focusing on 5 key areas of development: legal requirements, scope of practice, ethical principles, professionalism and communication skills. Through a variety of learning tools such as interactive case studies, assignments, quizzes and group work, the student will enhance his/her ability to practice competently within the professional practice framework. The course will conclude with the successful completion of a comprehensive mock oral examination.
Hours: 70
Credits: 5
Pre-Requisites:
CoRequisites:

HEAL74010
Public Health Policy

Description: Familiarizes students with health administration theory and its application in the health care system. The course will focus on the structures, functions and financing of health care systems in Canada, the theoretical frameworks used in the policy making process and the importance of evaluative research in determining program efficiency and effectiveness. Topics covered will include the review of health governance models and their functions, policy instruments and design and implementation and the major types of evaluation and its application. The course will also examine the relations of local, provincial and federal governments and the role of health partners including NGO and private partnerships as it relates to health administration and governance
Hours: 42
Credits: 3
Pre-Requisites:
CoRequisites:

MGMT74115
Topics in Management

Description: This course examines a number of specific topics from the disciplines of Management (including Supervision), Human Resources (including Career Management) and Small Business (including a business plan). This course provides students with a basic functional understanding of management. Graduating students need to learn how to obtain suitable professional employment and how to successfully move up in their organization. In addition, both from a personal perspective and the perspective of a manager, technical professionals need to be aware of the workings of, and supports offered by, the corporate Human Resource Department. Finally students will focus on the skills of the entrepreneur, the workings of small business and the preparation of a small business plan. A variety of viewpoints relating to the study of Strategic Management are also presented. Designed to meet the future needs of technical professionals as they move into the management portion of their careers, students will learn how they will be contributing to the overall direction of their organization. Students will experience all phases of the strategic process including strategic analysis, strategic formulation and strategic implementation.
Hours: 42
Credits: 3
Pre-Requisites:
CoRequisites:

RSCH74010
Professional Research Internship II

Description: Through a synthesis of knowledge, understanding, and experiences gathered throughout the program, students will conduct a culminating research project. Over the course of the semester, students will sharpen their interest of study, identify the appropriate research design, and carry out their project. Upon completion of the project, students will communicate their findings with the college and relevant community of practices
Hours: 28
Credits: 2
Pre-Requisites: RSCH73010
CoRequisites:
Program Outcomes
Appreciate the role of public health in society through an exposure to the history of population health in Canada.
Apply and integrate theory and practice of environmental health sciences, infection prevention and control, and injury prevention to assess and control factors in the environment to target disease prevention and positively impact population and community health.
Interpret the context, structure, functioning, and effectiveness of public health systems and other programs aimed at protecting and promoting the health of the public.
Categorize the factors affecting the etiology, incidence, and prevalence of major health problems and disparities in populations.
Classify the major sources of chemical, microbial, and physical agent contamination identified in water, air, soil, and food.
Analyze the effects of environmental contaminants on the human body and the mechanisms through which they produce effects.
Influence positive health behaviour change through the use of current technology and resources by investigating and analyzing issues, managing inquiry, collaborating, and communicating information.
Apply risk assessment and control strategies to chemical, biological & physical hazards in the environment.
Outline the importance of risk perception in influencing the views of the public on environmental hazards and the importance of this in Environmental health.
Analyze quantitative and qualitative research findings; organize the findings across studies, and make appropriate evidence informed recommendations based on current knowledge.
Incorporate relevant research and theory in the formation and implementation of programs, policies and practices.
Apply the basic methods used in compliance verification, outbreak investigation, infectious and chronic disease epidemiology, disease and injury prevention, and evaluation of screening tests.
Apply compliance techniques for environmental public health legislation with an understanding of the legislative process from evidence collection to court procedures.
Demonstrate professional communication by organizing data and information, developing technical reports, and giving oral presentations on recognition, evaluation, management, and control of environmental health hazards.
Demonstrate effective communication, leadership, teamwork and cultural awareness in an inter-professional team and when working with diverse populations
Apply professional judgment and adherence to ethical and legal codes and standards, including ensuring privacy and confidentiality of information
Differentiate between the roles and responsibilities of government, non-government agencies, and private organizations in terms of environmental health.
Evaluate effective engagement, information sharing and behavioural change techniques through collaborative, inter-professional population-focused practice.
Software Downloads
Students and instructors in a full-time science, technology, engineering or mathematics program are entitled to a number of additional Microsoft software packages through Conestoga's Microsoft Partner Agreement.
Your login information will determine what programs you have access to download.
Program Advisory Committees
The College appoints Program Advisory Committee members for diploma, degree, certificate and apprenticeship programs. Committees are composed of employers, practitioners and recent program graduates. College representatives (students, faculty, and administrators) are resource persons. Each committee advises the Board on the development of new programs, the monitoring of existing programs and community acceptance of programs.
For a list of the current members, please visit our
Program Advisory Committees
.
Program Handbook
For additional program information, call the Information Centre at 519-748-5220 ext 3656.
Ministry Consent
Conestoga College has been granted a consent by the Minister of Colleges and Universities to offer this applied degree for a five-year term starting September 1, 2020. Conestoga College shall ensure that all students admitted to the above-named program during the period of consent will have the opportunity to complete the program within a reasonable time frame. Application to the Ministry for renewal of the consent to deliver is a prescribed and cyclical requirement for all degree programs at all Ontario colleges.
Disclaimer
The College reserves the right to alter information including requirements and fees and to cancel at any time a program, course, or program major or option; to change the location and/or term in which a program or course is offered; to change the program curriculum as necessary to meet current competencies in the job market or for budgetary reasons; or to withdraw an offer of admission both prior to and after its acceptance by an applicant or student because of insufficient applications or registrations, over-acceptance of offers of admission, budgetary constraints, or for other such reasons. In the event the College exercises such a right, the College's sole liability will be the return of monies paid by the applicant or student to the College.
Students actively registered in cohort delivered programs who take longer than the designed program length of time to complete their studies are accountable for completing any new or additional courses that may result due to changes in the program of study. Unless otherwise stated, students registered in non-cohort delivered programs must complete the program of study within seven years of being admitted to the program.
PROGRAM SEARCH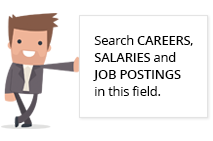 Success Stories
Faculty & Admin. Bios