Brick and Stone Fundamentals
Credential:

Ontario College Certificate

College Code:

CONS

School:

Program Code:

0844
Accelerated Delivery:

No

Campus:

WA

Academic Year:

2019 / 2020
About the Program
This 16-week program provides theory and hands-on training for the brick and stone mason trade and foundational skills in construction carpentry. The program is designed to provide students with training where they will learn to safely and properly operate hand and power tools, as well as equipment found on the construction site. Students will have opportunities to use masonry materials and supplies and to practice the selection, preparation and installation of masonry materials. A graduate of this program may be exempt from the Level 1 in-school apprenticeship training should they choose to pursue a brick and stone apprenticeship.
For more information, please contact our Student Recruitment staff at
trades@conestogac.on.ca
.
Program Information
Length: 16-week Ontario College Certificate program
Delivery Sequence: Waterloo - September/2019 - Fall
Location: Waterloo
Start: September
First-Year Capacity: 26
Admission Requirements
Ontario Secondary School Diploma (OSSD), or equivalent, or 19 years of age or older with mature student status (See Mature Student definition for details.)
Note re: Admission Requirements
Mature students must demonstrate their potential to work at the post-secondary level in one of two ways:



by successfully completing equivalency testing in English and mathematics; or
by completing a program of academic upgrading at a level appropriate to the program of choice.
Admission Procedures
Final selection is made following an assessment of the admission requirements.
Program Requirements
Applicants who are accepted into the program and who confirm and pay their deposit by the due date will be considered for an entrance bursary offered by the Canadian Concrete Masonry Producers Association (CCMPA).
Students are expected to demonstrate the same attention to punctuality, attendance and conduct as would be required by the business or industry in which they expect to be employed.
Students are required to provide their own CSA-approved footwear, safety glasses, hard hat and specified hand tools. The college will provide all other tools required.
Tuition & Fees
Tuition fee details for the 2019-2020 year are listed below. Books and supplies are additional.
Domestic Fees
Brick and Stone Fundamentals - Program # 0844
Waterloo - Fall 2019 Level 1 (Program Start: 2019-09-03)

| Description | Fall 2019 |
| --- | --- |
| Full-time Program Tuition | $1348.00 |
| Technology Enhancement Fee | $135.00 |
| CSI Health Plan Fee | $295.00 |
| ONE Card Fee | $7.00 |
| CSI Legal Protection | $28.00 |
| Capital Development Fee - Waterloo | $48.00 |
| CSI Advocacy Fee | $12.50 |
| CSI Event Fee | $40.00 |
| CSI Student Clubs | $3.50 |
| Locker Fee | $5.00 |
| Alumni Services | $5.00 |
| Student Spaces | $10.00 |
| Graduation fee | $15.00 |
| Academic Support Fee | $18.00 |
| CSI Academic Support Fee | $5.00 |
| Health and Wellness Fee | $20.00 |
| CSI Health and Wellness Fee | $10.00 |
| Career Services Fee | $10.00 |
| CSI Career Services Fee | $10.00 |
| Session Total | $2025.00 |
| Year Total | $2025.00 |
International Fees

Brick and Stone Fundamentals - Program # 0844
Waterloo - Fall 2019 Level 1 (Program Start: 2019-09-03)

| Description | Fall 2019 |
| --- | --- |
| International Program Tuition | $6250.00 |
| Technology Enhancement Fee | $135.00 |
| CSI Health Plan Fee | $295.00 |
| ISR | $375.00 |
| ONE Card Fee | $7.00 |
| CSI Legal Protection | $28.00 |
| Capital Development Fee - Waterloo | $48.00 |
| CSI International Health Fee | $500.00 |
| CSI Advocacy Fee | $12.50 |
| CSI Event Fee | $40.00 |
| CSI Student Clubs | $3.50 |
| Locker Fee | $5.00 |
| Alumni Services | $5.00 |
| Student Spaces | $10.00 |
| Graduation fee | $15.00 |
| Academic Support Fee | $18.00 |
| CSI Academic Support Fee | $5.00 |
| Health and Wellness Fee | $20.00 |
| CSI Health and Wellness Fee | $10.00 |
| Career Services Fee | $10.00 |
| CSI Career Services Fee | $10.00 |
| Session Total | $7802.00 |
| Year Total | $7802.00 |
Financial Assistance
The Ontario Student Assistance Program (OSAP) is a needs-based program designed to help Ontario students cover the cost of post-secondary education. Funded by the federal and provincial governments, OSAP is intended to promote equality of opportunity for post-secondary studies through direct financial assistance for educational costs and living expenses. These interest-free loans are intended to supplement your financial resources and those of your family. The majority of students apply for loan assistance via the
OSAP website
. Students can also print the application booklet through the OSAP website.
For more information, please visit
Financial Services/Awards
.
Graduate Opportunities
Graduates are well-prepared for entry-level employment in the construction industry or a traditional apprenticeship in the brick and stone mason trade.
On average, 92% of graduates from the last three years (2015 to 2017) found employment within six months of graduation.
For more details on related occupations, job market information and career opportunities, see the Government of Canada website:
https://www.jobbank.gc.ca/home
Pathways & Credit Transfer
Conestoga pathways enable students to build on their academic achievements in order to earn a degree or additional credential. Pathways are formed through agreements between Conestoga programs or partner institutions.
Often applicants have earned credits from another college or university that may allow a student to be granted advanced standing or exemption. Learn more about
credit transfer opportunities
at Conestoga.
Prior Learning Assessment and Recognition (PLAR)
Conestoga recognizes prior learning of skills, knowledge or competencies that have been acquired through employment, formal and informal education, non-formal learning or other life experiences. Prior learning must be measurable at the required academic level and meet Conestoga standards of achievement for current courses. Challenge exams and portfolio development are the primary methods of assessment. Other methods of assessment may be available depending upon the nature of the course objectives. Successful completion of the assessment results in an official course credit that will be recorded on the student's Conestoga transcript. PLAR cannot be used by registered Conestoga students for the clearance of academic deficiencies, to improve grades or to obtain admission into a program.
Learn more about
PLAR.
Program Courses
Course Details (0844)
Course Code
Course Title and Description
Level 1
CARP1275
Carpentry Theory and Practice

Description: Students will apply theory in a shop environment through hands on practice and by completing small scale carpentry projects. Students will be instructed on the proper use of common carpentry hand and power tools and practice safe use of the common tools encountered on a construction site specifically related to the Carpentry field. In addition, students will identify materials used within the residential sector and learn to read simple drawings and specifications. Students will be expected to interact with others in a professional manner consistent with industry best practices.
Hours: 32
Credits: 2
Pre-Requisites:
CoRequisites:

COMM1505
Communications and Employment Strategies

Description: This course prepares students for entry into Brick and Stone apprenticeship and trades programs. Students will learn how to develop and improve the communication skills and knowledge needed to complete the following tasks: read with understanding, interpret and analyze information, think critically, express ideas in writing, support opinions with details, and exercise effective listening and speaking skills. Emphasis is placed on communication with co-workers, supervisors and employers in a trades environment. Students will develop job search, interview and resume writing skills.
Hours: 48
Credits: 3
Pre-Requisites:
CoRequisites:

CON0101
Conestoga 101

Description: This self-directed course focuses on introducing new students to the supports, services, and opportunities available at Conestoga College. By the end of this course, students will understand the academic expectations of the Conestoga learning environment, as well as the supports available to ensure their academic success. Students will also be able to identify on-campus services that support their health and wellness, and explore ways to get actively involved in the Conestoga community through co-curricular learning opportunities.
Hours: 1
Credits:
Pre-Requisites:
CoRequisites:

MASO1200
Masonry Safety

Description: This safety course provides information on safe and unsafe working conditions and practices on a typical masonry jobsite. Students will learn the procedures for lifting, platform work, hoisting and proper rigging techniques. Students will also learn to inspect the job site, determine hazards and to use proper tag-out and lock-out procedures, as well as recognize situations that are deemed unsafe in accordance with the Occupational Health and Safety Act. They will learn to address unsafe conditions to ensure public and worker safety near a job site. Students will learn how to select and safely use personal protective equipment (PPE) and other protective devices such as elevating scaffolds and ladders, both when working at ground level and at heights. This course combines classroom theory with job site practice.
Hours: 32
Credits: 2
Pre-Requisites:
CoRequisites:

MASO1210
Masonry Theory

Description: Students will gain an overview of the masonry trade and masonry applications on a construction site. Masonry related tools, equipment, materials and supplies will be discussed. Topics will include how to prepare and dismantle a site according to industry specifications, the procedures for building foundation walls and the preparation of masonry surfaces in accordance with required codes, specifications and regulations of the trade. Students will also learn techniques for interpreting architectural drawings and related documents and contracts.
Hours: 80
Credits: 5
Pre-Requisites:
CoRequisites:

MASO1225
Masonry Practice

Description: Students will learn how to handle tools, equipment, material and supplies and will install masonry materials such as masonry veneer, stone cladding, pavers and masonry accessories. They will also be required to interpret drawings for masonry projects and demonstrate the ability to estimate materials and supplies to accepted standards. Students will gain basic knowledge of masonry construction and how brick and stone masons integrate with the overall industry. Students will acclimatize a worksite to suit various weather conditions. They will demonstrate how to prepare masonry units for installation according to manufacturers' recommendations, contract documents and accepted trade practice and prepare stone for cutting by locating, selecting, measuring and marking stone and cutting it according to accepted trade practice. They will also learn to remove temporary masonry supports according to accepted trade practice. They will be able to demonstrate the use and maintenance of basic hand tools, power tools and measurement and layout tools according to manufacturer's, employer's direction and accepted trade practice. Students will also be able to select, prepare, and apply mortar under supervision according to CSA A179, building codes, manufacturer's instructions, building specifications and accepted work practice. They will demonstrate the ability to work with a trowel laying brick, stone and block and have a fundamental ability to work with various types of tile (terrazzo, ceramic, clay etc.)
Hours: 256
Credits: 13
Pre-Requisites:
CoRequisites:

MATH1230
Mathematics for the Trades

Description: This course includes calculator use, whole numbers, fractions, decimals and percentages, integers, formula manipulations, ratio and proportion, metric measurement, geometry (2D & 3D) and basic trigonometry. Students will be required to use basic math and problem solving skills as they plan, prepare and build masonry units.
Hours: 32
Credits: 2
Pre-Requisites:
CoRequisites:
Program Outcomes
Employ basic tools, materials and supplies properly and appropriately, in keeping with safe work practices as specified in the residential and ICI (industrial, commercial and institutional) masonry sectors.
Solve basic masonry problems through analysis and the application of mathematics and other problem solving tools and processes.
Communicate effectively with a variety of customers, supervisors and co-workers as an effective masonry trades team member.
Interpret the essential elements of relevant codes, plans and specifications in the construction of projects.
Work in compliance with the accepted principles and practices of the masonry industry at a fundamental trade level.
Explain the interrelationships between masonry projects and other construction disciplines.
Identify opportunities in construction trades including apprenticeships, other academic options and employment possibilities.
Program Advisory Committees
The College appoints Program Advisory Committee members for diploma, degree, certificate and apprenticeship programs. Committees are composed of employers, practitioners and recent program graduates. College representatives (students, faculty, and administrators) are resource persons. Each committee advises the Board on the development of new programs, the monitoring of existing programs and community acceptance of programs.
For a list of the current members, please visit our
Program Advisory Committees
.
Program Handbook
Apply Now
Domestic students should apply online at
www.ontariocolleges.ca
or by phone at 1-888-892-2228.
ONTARIOCOLLEGES.CA
60 Corporate Court
Guelph, Ontario
Canada N1G 5J3
Detailed steps on the
application process
may help you to apply.
International students should apply online using the Conestoga College
International Application Portal
. Please note: not all programs are open to international students. Interested students should check the listing of open programs on our
international students web page
before applying.
For program information, call the Information Centre at 519-748-5220 ext 3656.
Disclaimer
The College reserves the right to alter information including requirements and fees and to cancel at any time a program, course, or program major or option; to change the location and/or term in which a program or course is offered; to change the program curriculum as necessary to meet current competencies in the job market or for budgetary reasons; or to withdraw an offer of admission both prior to and after its acceptance by an applicant or student because of insufficient applications or registrations, over-acceptance of offers of admission, budgetary constraints, or for other such reasons. In the event the College exercises such a right, the College's sole liability will be the return of monies paid by the applicant or student to the College.
Students actively registered in cohort delivered programs who take longer than the designed program length of time to complete their studies are accountable for completing any new or additional courses that may result due to changes in the program of study. Unless otherwise stated, students registered in non-cohort delivered programs must complete the program of study within seven years of being admitted to the program.
PROGRAM SEARCH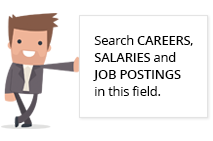 Success Stories