Health Care Administration and Service Management
Credential:

Ontario College Graduate Certificate

College Code:

CONS

School:

Workforce Development

Program Code:

1449
Accelerated Delivery:

No

Campus:

WA

Academic Year:

2018 / 2019
About the Program
The Health Care Administration and Service Management program will provide those with health care credentials with leadership theories and practical applications specific to the health care environment. The curriculum is geared toward providing a wide base of professional skills in a health care context such as finance, communication, human resources, leadership, operations, and critical thinking.
Program Information
Length: Two-year Ontario College Graduate Certificate program
Delivery Sequence:
Doon (Kitchener) - January/2019 - Winter | Spring/Summer | Fall | Winter
Doon (Kitchener) - May/2019 - Spring/Summer | Fall | Winter | Spring/Summer
Waterloo - September/2018 - Fall | Winter | Spring/Summer | Fall
Location: Waterloo
Start: September
First-Year Capacity: 70
Admission Requirements
A two - or three-year diploma or a degree in a health-related field from an accredited college or university OR a combination of academic studies and a minimum of 3 years of related industry/professional experience.
Note re: Admission Requirements
Applicants possessing degrees/diplomas from institutions where the language of instruction was not English will be required to provide test scores as evidence of their English language proficiency. Test scores, if required, would be a minimum of TOEFL iBT 88; IELTS 6.5 with no bands less than 6.0; CAEL 70 with no sub-test band scores less than 60; PTE Academic 58; Conestoga English Language Test (CELT) Band 6; or equivalent scores in other recognized standard tests of English.
We offer a language program for students whose English language skills are below the standard required for admission but all other admission criteria have been met. An applicant will be eligible for admission to the graduate certificate program after completion of level 4 of the General Arts and Science - English Language Studies (ELS) program with an overall grade average of 80% and no grade less than 75%. Placement in the ELS program is determined by scores on an in-house English language test or TOEFL or IELTS.
Admission Procedures
Submit a completed Conestoga College Application Form.
Attach proof of the admission requirements.
Program Requirements
Tuition & Fees
Tuition fee details for the 2019-2020 year are listed below. Books and supplies are additional.
Domestic Fees
Health Care Administration and Service Management - Program # 1449
Waterloo - Spring 2019 Level 3 & 4 (Program Start: 2018-09-04)

| Description | Spring 2019 | Fall 2019 |
| --- | --- | --- |
| Student Priority Fee | $50.65 | $0.00 |
| Graduation/Alumni Services Fee | $28.45 | $0.00 |
| Administration Fee | $25.90 | $0.00 |
| Technology Enhancement Fee | $142.75 | $135.00 |
| CSI Association Fee | $82.50 | $0.00 |
| CSI - Advocacy Fee | $5.75 | $0.00 |
| Certificate Program Tuition Fee | $6000.00 | $6250.00 |
| CSI Health Plan Fee | $0.00 | $295.00 |
| ONE Card Fee | $12.75 | $7.00 |
| eText Fee | $323.00 | $70.00 |
| CSI Legal Protection | $0.00 | $28.00 |
| Capital Development Fee - Waterloo | $48.00 | $48.00 |
| CSI Advocacy Fee | $0.00 | $12.50 |
| CSI Event Fee | $0.00 | $40.00 |
| CSI Student Clubs | $0.00 | $3.50 |
| Locker Fee | $0.00 | $5.00 |
| Alumni Services | $0.00 | $5.00 |
| Student Spaces | $0.00 | $10.00 |
| Graduation fee | $0.00 | $15.00 |
| Academic Support Fee | $0.00 | $18.00 |
| CSI Academic Support Fee | $0.00 | $5.00 |
| Health and Wellness Fee | $0.00 | $20.00 |
| CSI Health and Wellness Fee | $0.00 | $10.00 |
| Career Services Fee | $0.00 | $10.00 |
| CSI Career Services Fee | $0.00 | $10.00 |
| Session Total | $6719.75 | $6997.00 |
| Year Total | $20310.25 | $6997.00 |
International Fees
Financial Assistance
Financial Assistance is not available for this program.
Graduate Opportunities
Graduates of the program would be suited for careers in entry or middle management positions in a wide variety of health care settings such as clinics, hospitals, and private facilities or organizations.
For more details on related occupations, job market information and career opportunities, see the Government of Canada website:
https://www.jobbank.gc.ca/home
Pathways & Credit Transfer
Conestoga pathways enable students to build on their academic achievements in order to earn a degree or additional credential. Pathways are formed through agreements between Conestoga programs or partner institutions.
Often applicants have earned credits from another college or university that may allow a student to be granted advanced standing or exemption. Learn more about
credit transfer opportunities
at Conestoga.
Prior Learning Assessment and Recognition (PLAR)
Conestoga recognizes prior learning of skills, knowledge or competencies that have been acquired through employment, formal and informal education, non-formal learning or other life experiences. Prior learning must be measurable at the required academic level and meet Conestoga standards of achievement for current courses. Challenge exams and portfolio development are the primary methods of assessment. Other methods of assessment may be available depending upon the nature of the course objectives. Successful completion of the assessment results in an official course credit that will be recorded on the student's Conestoga transcript. PLAR cannot be used by registered Conestoga students for the clearance of academic deficiencies, to improve grades or to obtain admission into a program.
Learn more about
PLAR.
Program Courses
Course Details (1449)
Course Code
Course Title and Description
Level 1
COMP8190
Digital Integration for Health Care Applications

Description: This course will provide technical skills development in the use of computer applications and enterprise systems. Students will learn how to best utilize technology to support communications and efficiencies. The importance of developing and maintaining a secure information system to protect client confidentiality will be emphasized.
Hours: 168
Credits: 11
Pre-Requisites:
CoRequisites:

HEAL8130
Health and Social Service Systems in Canada

Description: The present Ontario and Canadian health & social service system is in a constant state of change. Its recent evolution, present organization and foreseeable direction will be examined in this course. Interaction, interface, and related roles of various levels of government and private sectors will be incorporated in order to provide relevant context.
Hours: 56
Credits: 4
Pre-Requisites:
CoRequisites:

HIM8010
Health Information Management Fundamentals

Description: The health information management (HIM) role is vital in a health care setting. Through practical applications, students will value the importance of data quality and accuracy and how this can affect data flow, applications, and governance throughout organizational systems.
Hours: 56
Credits: 4
Pre-Requisites:
CoRequisites:

Level 2
COMM8130
Communications for Effective Health Care Administration

Description: Effective communications skills are paramount in a health care environment. Students will utilize various methodologies in order to reinforce the strategic and operational goals of an organization. Various tools and technologies will be explored to maximize operational efficiencies to support successful stakeholder interaction.
Hours: 84
Credits: 6
Pre-Requisites:
CoRequisites:

FIN8230
Financial Practices for Health Care Organizations

Description: Key to health care administration and service management is knowledge of financial documentation and best practices. An introduction to financial skills will provide the fundamental framework to support financial decision making in order to effectively manage organizational resources and implement strategic decisions.
Hours: 42
Credits: 3
Pre-Requisites:
CoRequisites:

HEAL8140
Project Leadership in Health Care

Description: Standard project management practices and their application and adoption greatly impact the success of health sector projects. In this course, leadership components of project management are emphasized, with particular attention to engagement of project sponsors, project risk management, and interaction with critical stakeholders.
Hours: 42
Credits: 3
Pre-Requisites:
CoRequisites:

OPER8090
Health Care Operations Management

Description: Managerial decision-making on operational effectiveness includes the many challenges faced by front line managers. In this course, students will become familiar with the environmental factors that affect operational planning, implementation and metrics. The process of critical thinking and decision-making will be examined as it relates to management and leadership challenges in health care environments.
Hours: 84
Credits: 6
Pre-Requisites:
CoRequisites:

QUAL8170
Quality, Strategy and Value Creation Fundamentals

Description: Students will be introduced to the fundamentals and guiding principles of organizational continuous improvement methodologies. The evolution of quality methods and the role of the quality manager in today's health care environment will be explored. A focus of this course will be on the utilization of technical and people resources to help ensure a culture of continuous quality improvement.
Hours: 42
Credits: 3
Pre-Requisites:
CoRequisites:

Level 3
COMM8140
Strategic Communications for the Health Care Professional

Description: Health care teams and providers require effective communication skills to ensure a professional level of care. This course explores strategies and applications for effective internal and external communications that support strategic thinking, fostering operational success.
Hours: 84
Credits: 6
Pre-Requisites:
CoRequisites:

HEAL8150
Health Care Policy

Description: This course will provide an overview of the current federal and provincial policy impacting the operation and service delivery of health care in Ontario. Students will become familiar with the internal and external factors impacting policy decision making and implementation.
Hours: 42
Credits: 3
Pre-Requisites:
CoRequisites:

HEAL8160
Leadership Issues in Evidence-Based Decision Making

Description: Evidence-based decision making in the health sector incorporates the examination of current practices and protocols. In this course, students will learn that standards of evidence, sources of data, and the application of new knowledge through initiatives, pilots, and projects will provide effective change management and sustainability options.
Hours: 42
Credits: 3
Pre-Requisites:
CoRequisites:

HEAL8170
Law and Health Care Administration

Description: This course will provide an overview of the current legal landscape within Canadian Health Care with emphasis on Ontario. Students will explore the impact of legal decisions on the provision of service delivery, labour relations, policy, and other managerial functions. Students will also explore the role of institutional governance, accreditation, and risk management in health care.
Hours: 42
Credits: 3
Pre-Requisites:
CoRequisites:

MGMT8570
Employee and Labour Relations

Description: Industrial relations framework, its legal, political, social, economic, ecological and ethical subsystems will be investigated. Processes governing the roles of executives, supervisors, employees, employee representatives, and HR-IR professionals in effective employee relations in unionized and non-unionized environments will be investigated through the use of case studies.
Hours: 42
Credits: 3
Pre-Requisites:
CoRequisites:

MGMT8580
Leadership in Health Care

Description: This course will provide an introduction to the theories and practices of effective health care leadership. Students will apply theory and research skills to explore and resolve organizational challenges and support strategic goals. Students will explore the impact of leadership on decision-making, ethics, human relations, and organizational culture.
Hours: 42
Credits: 3
Pre-Requisites:
CoRequisites:

Level 4
CDEV8130
Career Management

Description: This course focuses on career management skills needed to navigate the evolving workplace. Students will evaluate their skills, attitudes, and expectations within their chosen careers and explore emerging trends in the workplace. Students will refine their networking strategies and create marketing documents to position them for success. Mock interviews will provide the opportunity for practice, feedback and reflection as students prepare for future interviews. Students will explore communication strategies that support workplace success and advancement. By the end of this course, students will have created a personalized career management plan.
Hours: 28
Credits: 2
Pre-Requisites:
CoRequisites:

ETHS8000
Ethics for Health Care Managers

Description: This case-based course will allow students to research, reflect, and communicate ethical decision making as applied to operational and strategic goals in a health care environment. Students will be required to look at ethical decision making from a variety of stakeholder perspectives.
Hours: 42
Credits: 3
Pre-Requisites:
CoRequisites:

HEAL8180
Current Issues in Health Care Administration and Service Management

Description: This course will provide students with a forum to investigate current issues faced by the health care sector. Through the use of research and data analysis, students will be required to discriminate source validity, timelines, and reflect on potential implications. Given the landscape of health care, it is critical that stakeholders stay current and anticipate change.
Hours: 56
Credits: 4
Pre-Requisites:
CoRequisites:

MGMT8590
Administration and Service Management Capstone

Description: In this course, students will research, prepare, and present in-depth analysis of a current managerial problem facing health care administrators. Students will be expected to apply a wide variety of concepts presented in other courses including the impact of the problem on human resources, organizational culture, leadership, finances, operations, policy and strategic and operational goals.
Hours: 84
Credits: 6
Pre-Requisites: COMM8140, COMP8190, FIN8230, HEAL8130, HEAL8150, MGMT8580, OPER8090
CoRequisites:

MGMT8600
Managing and Engaging Collaboration

Description: In this course, students will be introduced to skills and knowledge in order to promote and manage collaboration with internal and external stakeholders. In order to impact performance and satisfaction, strategies to leverage strengths to resolve or avoid challenges will be investigated.
Hours: 56
Credits: 4
Pre-Requisites:
CoRequisites:
Program Outcomes
Create managerial correspondence and reports accurately by specified deadlines using available computer technology and professional writing standards.
Assess the components of the Canadian and Ontario health care systems and the external environmental factors affecting the management of health care organizations.
Analyze laws, regulations, court decisions, and health policy that impact health care organizations and health services delivery.
Critically examine ethical choices, values, and professional behaviour issues and make recommendations that inform health care management roles/decision-making.
Analyze health care organization operations in order to advise on continuous improvement and problem solving.
Integrate data, critical thinking, and effective decision-making skills to support strategic and operational goals.
Appraise management strategies related to human resources, human relations, and organizational culture and environment.
Contribute to the strategic decision-making of a health care organization by applying basic financial management concepts.
Use current technologies to support an organization's operational objectives.
Apply principles of operational planning, project management, and quality management to support health care operations.
Program Advisory Committees
The College appoints Program Advisory Committee members for diploma, degree, certificate and apprenticeship programs. Committees are composed of employers, practitioners and recent program graduates. College representatives (students, faculty, and administrators) are resource persons. Each committee advises the Board on the development of new programs, the monitoring of existing programs and community acceptance of programs.
Program Handbook
How to Apply to the Program
Domestic students should apply using a Conestoga College Program Application Form. This form can be obtained from any Conestoga College campus OR by writing directly to the Registrar's Office OR by using the College website at
www.conestogac.on.ca/admissions/forms
.
Send completed applications to:
Conestoga College
Admissions Office
299 Doon Valley Dr.
Kitchener, Ontario
Canada N2G 4M4
International students should apply online using a Conestoga College
International Application Form
. Please note: not all programs are open to international students. Interested students should check the listing of open programs on our
international students web page
before applying.
For program information, call the Information Centre at 519-748-5220 ext 3656.
Disclaimer
The College reserves the right to alter information including requirements and fees and to cancel at any time a program, course, or program major or option; to change the location and/or term in which a program or course is offered; to change the program curriculum as necessary to meet current competencies in the job market or for budgetary reasons; or to withdraw an offer of admission both prior to and after its acceptance by an applicant or student because of insufficient applications or registrations, over-acceptance of offers of admission, budgetary constraints, or for other such reasons. In the event the College exercises such a right, the College's sole liability will be the return of monies paid by the applicant or student to the College.
Students actively registered in cohort delivered programs who take longer than the designed program length of time to complete their studies are accountable for completing any new or additional courses that may result due to changes in the program of study. Unless otherwise stated, students registered in non-cohort delivered programs must complete the program of study within seven years of being admitted to the program.
PROGRAM SEARCH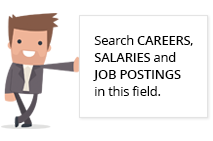 Success Stories
Please check back for success story.