Enhanced Nursing Practice - Clinical and Critical Care
Credential:

Ontario College Graduate Certificate

Program Code:

1312

School:

Academic Year:

2019 / 2020

Accelerated Delivery?

No
Program Reflections
Vineeth Thomas Kuriakos
Graduated from: Enhanced Nursing Practice, Clinical & Critical Care
During the Clinical and Critical Care program I had the most amazing experience as an internationally educated nurse at Conestoga College. The program was perfectly tailored to me as a foreign nurse who had very little knowledge of the Canadian health care system. I was able to learn about the culture of care and to become a proud Canadian nurse.
From the very first day at the campus to the last, the staff demonstrated an exceptional degree of compassion and willingness to accommodate any academic or professional needs of the students. I do not regret, not even for single moment, my decision to study at Conestoga College. First and foremost my goal was to be a Registered Nurse in Canada. This was a difficult goal to attain since the Canadian health care system is very complex and advanced, as compared to my home country.
The program at Conestoga enabled me to explore this system as student at various levels of care which gave me a better understanding of the roles and responsibilities of a Registered Nurse both as an individual and a member of a team. During the program I had the opportunity to practice as a student along with a Registered Nurse who helped me to understand nursing in Canada and allowed me to build insight into the scope of practice of a Canadian RN. The program enabled me to develop the right set of skills and knowledge essential for me to be successful. Friendly instructors, interactive class rooms, and advanced learning materials allowed me to learn new things.

The highlight of the program was the "Simulation lab" where I had the most exciting experience. I was fortunate enough to try my critical life-saving skills on a mannequin before practicing on an actual patient. Last but not least, the whole program and especially the CRNE preparation course enabled me to successfully pass the CRNE on my first attempt.
Jees Joy
Graduated from: Enhanced Nursing Practice, Clinical & Critical Care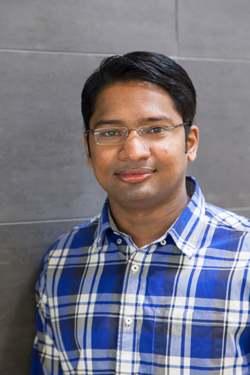 The programs I completed at Conestoga College provided focused, specialized and collaborative education in a multi-cultural environment. The programs were critically designed to meet the needs of international nurses.
First, I did the Critical Care Nursing Program which includes all the subjects we learned for the entire four years of B.Sc. nursing. It was great to brush up our knowledge and prepare ourselves for the next level. The college has great resources like expert teachers, comprehensive library facilities, simulation labs and open access practice labs that helped me learn and practice effectively. The practical experience is an asset for both programs and it was great to gain real experience in the Canadian health care system.
The modern technology used in client care and documentation were exciting and I am really happy to be working in this area. Overall, when I look back over the last two years, the experience at Conestoga greatly improved my knowledge and skillset. The primary aim for completing my education was to gain more knowledge and practice in the Canadian health care system. Both Critical Care nursing and Gerontology are well designed to improve the knowledge of nursing graduates. Together, both of the courses offer practical experience of about 400 hours which is very comprehensive.
I had the best teachers at Conestoga who provided their guidance and support throughout the program. The International Office also helped a lot in dealing with the extension of study permits and the other associated issues. After completing the programs I became a licensed nurse professional in Canada.
Ann Mary Wilson
Graduated from: Enhanced Nursing Practice, Critical & Clinical Care and Enhanced Professional Practice - Gerontology & Chronic Illness
Conestoga offered us career-focused education that provides theoretical and hands-on training for professional success. The college has a very respectful environment where ethnic and cultural diversity is celebrated.
The Library and library staff is a big asset as they helped us with all the necessary resources for our studies and the Recreation Centre and sports facilities also helped us in maintaining our balance throughout the journey. Conestoga played a critical role in mentoring my professional practice as an RN in Canada. The programs enhanced my skills in Critical Care and Geriatrics.
I am proud to say that I currently practice in a specialty unit at a large hospital requiring the specialized, interdisciplinary professional care that I learned at Conestoga. The knowledge and skills I acquired from my program at Conestoga allows me to excel at providing this comprehensive nursing care and I'm able to integrate both the specialties of Critical Care and Gerontology.
In short, I can say without a shadow of a doubt that Conestoga College laid the foundation for my professional practice and helped me to build the essentials to shape my career in Canada.