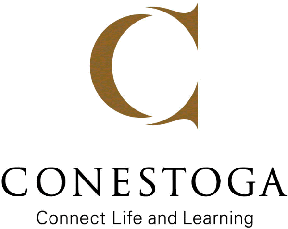 Practical Nursing
2017/18 Program Handbook
Program Code: 1077
School of Health & Life Sciences and Community Services
Living Classroom at University Gates

Conestoga College Institute of Technology and Advanced Learning
This is a companion document to the current Conestoga College Student Guide
Program Handbook Guidelines
The purpose of this handbook is to provide students with program-specific details and other important information. The material in this handbook is accurate at the date of posting, and is applicable for the current academic year. Students will be informed of handbook changes that occur, if any, through college email. Program handbooks are updated yearly and students must check their program handbook for the current edition.

Top 5 Expectations of You
Student Feedback
Student feedback is an essential component of our continuous improvement process. Our opportunities for student feedback include:
Key Performance Indicators
All college programs in the province are evaluated using Key Performance Indicators (KPIs) through the Ministry of Advanced Education and Skills Development (MAESD). This survey is conducted each academic year in select classes. Strategic goals to improve the programs are developed from these results. This data and other data specific to the campus and the program/school are collected so that Conestoga College can continually improve quality.
Student Appraisal of Teaching
The Student Appraisal of Teaching (SAT) allows direct feedback from students on teaching for a particular course. Completion of the SAT form gives teachers and academic managers valuable information to use for the improvement of teaching at Conestoga.
The SAT process occurs in the last one-third of the semester. Typically about one-quarter of the faculty is appraised per term, and each has two courses selected by their academic managers for appraisal. All teachers have a SAT review at least once every two years. The SAT process is managed by the Office of Institutional Research and Planning using an online survey system specifically designed for course/teacher evaluations. After all marks for the semester have been submitted, a summary of results goes to the academic manager to be shared with the faculty member. Continuing Education students may have an opportunity to complete a SAT form at the conclusion of each Continuing Education course.
Standards of Conduct and Professional Practice
Student Protection Acknowledgement
A Student Protection Acknowledgement confirmation pop-up will appear when a student logs into the Student Portal on a yearly basis. This will direct students to policies and procedures relevant to their academic responsibilities. All Conestoga College wide academic policies and procedures are listed on the college website under "About Conestoga", "Policies and Procedures".
Students are advised to review and comply with all policies and procedures, including the following:
Academic Dispute and Resolution Policy & Procedure

Academic Integrity Policy &

Violation of Academic Integrity Procedure

Academic Recognition Policy

Academic Credential Procedure

Clearance of Academic Deficiency Policy & Procedure

Co-operative Education Policy

Discontinuance Policy & Procedure

Eligibility to Participate in Co-op Work Terms Policy & Procedure

Evaluation of Student Learning Policy & Procedure

Grading Procedure

Graduation Requirements and Convocation Procedure

Honours Policy & Procedure

Program Withdrawal and Refund Procedure

Student Code of Conduct Policy

Student Concerns and Issues Policy & Procedure

Student Fees Policy & Student Fee Invoicing and Payment Procedure

Student Feedback Policy
Students must follow all of the policies and procedures for Conestoga College and it is expected that faculty will accept, fulfill and enforce these standards.
Attendance and Student Success Strategies
Academic Progress Through the Program
General Education / Breadth Electives
School of Liberal Studies
The purpose of General Education and Degree Breadth electives is to provide graduates with the skills and knowledge to succeed both professionally and in their own personal lives. Working collaboratively with your program, General Education and Degree Breadth courses help develop the critical and creative thinking skills, civic engagement and knowledge of the broader world of arts, culture and science that helps make you more reflective, creative, and effective in your own life.
All Ontario College Diploma, Ontario College Advanced Diploma, and Degree programs at Conestoga require students to complete general education electives / interdisciplinary breadth.
More information on these courses can be found at www.conestogac.on.ca/electives.
Practicum and Clinical Experiences
Program Handbook Revision Log
Conestoga College is dedicated to promoting an equitable environment where students have the opportunity to participate in all aspects of College life. In accordance with the Accessibility for Ontarians with Disabilities Act (AODA) and the Ontario Human Rights Code, Conestoga College recognizes its responsibility and legal obligation to provide education, information and services in an accessible manner.
The Program Handbook is intended to provide general information with respect to program expectations. There may be individual accommodations and/or medical circumstances that require exceptions. For example, students may need to be accommodated for a missed assignment or evaluation. Students who are registered with Accessibility Services are not required to provide an additional doctor's note for a missed or late evaluation. For more information about Accessibility Services please drop in or visit our website.
We recognize that other extenuating circumstances may apply. Consult with your Professor. All exceptions based on extenuating circumstances must be approved by the Chair.