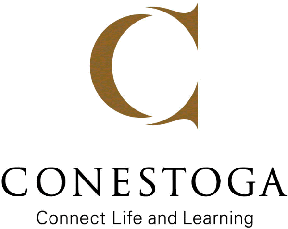 Home Inspection
2017/18 Program Handbook
Program Code: 1107
OntarioLearn

Conestoga College Institute of Technology and Advanced Learning
This is a companion document to the current Conestoga College Student Guide
Welcome to Conestoga!
This program handbook has been designed to provide you with information specific to Home Inspection #1107. It is a companion document to the Student Guide.
We are proud of the programming we offer and the pathways that are available here at Conestoga.
Like you, more and more students are electing to further their education through online study, given the many benefits it provides. As a program offered through OntarioLearn, the course material is accessible 24 hours a day, 7 days a week, and is ideal for those who are unable to attend regularly scheduled classes. You can take courses from the comfort of home or almost anywhere, accessing the program courses at your convenience.
Our faculty members are chosen not only for their subject matter expertise, but also for their passion for adult learning through the sharing of their knowledge and experience. Whether it be in a face-to-face, mixed, hybrid or online environment, our faculty have the teaching expertise to help you succeed in your educational goals.
I wish you the best in your studies and encourage you to contact us if you have any questions about the program.
Sincerely,
Sandra Schelling
Executive Dean, Access, Online and Flexible Learning
Program Handbook Guidelines
The purpose of this handbook is to provide students with program-specific details and other important information. The material in this handbook is accurate at the date of posting, and is applicable for the current academic year. Students will be informed of handbook changes that occur, if any, through college email. Program handbooks are updated yearly and students must check their program handbook for the current edition.

Program Staff Contact Information
Executive Dean, Access, Online, and Flexible Learning
Sandra Schelling
Doon Campus, Welcome Centre
(519) 748-5220 ext. 3221
sschelling@conestogac.on.ca
Manager, Flexible Learning and Special Projects
Kathleen Geelen-Cervi
Doon Campus, Welcome Centre
(519) 748-5220 ext. 2366
kgeelencervi@conestogac.on.ca
Program Administrator/OntarioLearn Co-ordinator
Shirley Nequest
Doon Campus, Welcome Centre
(519) 748-5220 ext. 3759
snequest@conestogac.on.ca
Program Contact
Debbie Richardson
Doon Campus, Welcome Centre
(519) 748-5220 ext. 2488
drichardson@conestogac.on.ca
Program Faculty
Contact information for this faculty will be provided on the first day of related courses.
Program Description
Conestoga College, in partnership with Carson Dunlop, is pleased to offer the Home Inspection Certificate Program. Emphasis is on practical knowledge of the performance of the systems and components of a house. This exciting program incorporates the Standards of Practice of the OAHI (Ontario Association of Home Inspectors) as well as the ASHI (American Society of Home inspectors). The Standards of Practice define a minimum and uniform standard for private, fee-paid Home Inspectors.
Home Inspections involve a visual inspection to assist home buyers/sellers by providing information related to the condition of a home prior to sale. Home Inspectors must be knowledgeable with all aspects of residential building systems and their operation. They must be able to recognize and report on conditions and/or the potential for failure. The systems and components of a house include roofing, structure, electrical, heating, air conditioning/heat pumps, plumbing, exterior, insulation and the interior. The ten subjects in this certificate course have been organized to address each of these, as well as to provide students the communications skill and knowledge of professional practice required to be successful in this growing industry.
Successful completion of this program fulfills the OAHI Baseline Academic Requirements including
Residential HVAC Inspection

Residential Electrical Inspection

Introduction to Home Inspection - Practical
But excluding
The OAHI Defect Recognition and Reporting Course which must be taken through OAHI directly. Conestoga also offers Building Code courses.

Ontario Building Code; Part 9 - Building Envelope

Ontario Building Code; Part 9 - Health & Safety

Students wishing to use these Program Courses towards their Registered Home Inspection designation (RHI) must achieve a minimum grade of 70% or better.
Program Design
Students can find their program design on the Student Portal by following the steps below:
Log in to Student Portal
Click on 'My Courses' tab
Select 'View Progress Report' button
Courses are listed by level/semester.
Students can also view courses for the most current program design for this academic year on the Conestoga College website Home Inspection #1107. To find these courses, scroll down the page to the 'Program Courses'.
Note: There are online equivalent credits available for this program. For a current listing of online course equivalencies: http://www.conestogac.on.ca/distance-learning/courseequivalencies.jsp
Information about the online courses can be found at: https://www3.conestogac.on.ca/ontariolearn/CourseList?IsCurrentIntake=1
Details about how to access your online course will be emailed to you prior to the start date. We recommend that you be registered at least one week prior to the course start date.
Program Learning Outcomes
Describe the types and the materials involved
Recognize the typical defects and their implications for system performance, including safety concerns for the occupant and the inspector
Describe the features of adequate installation and repair technique as applicable
Use proper terminology
Perform inspections in a manner that is consistent with the North American Standards of Practice of the home inspection profession
Program Information and Requirements
Program Enrolment
Did you know that in order to graduate from this program, you must first submit a program application for acceptance?
Why should you complete a program application and be accepted in to this program?
You will receive course and program communication updates.

Credit for courses which are part of your program will be honoured despite program requirement changes.
For more information please see the Program Application Form.
Academic Assistance
Academic assistance is available to students through a variety of avenues. The program co-ordinator or administrator can advise students on specific program and course information such as adding/dropping courses, etc. Access the Conestoga website for assistance provided through Accessibility Services.
Academic Dates
Important dates and timelines are listed in the Getting Started guide.
Program start and end dates, holidays, and deadlines for course add/drop and withdrawal are located on the website. Course changes (add/drop) may also be made through the Student Portal under the My Courses tab.
Note: not all programs follow listed dates. Contact your program co-ordinator or administrator for more information.
Academic Probation
For more information, visit the College Policies, Procedures and Guidelines webpage then click on the Academic Administration side tab and search for the document entitled Academic Standing and Promotion Requirements Procedure.
Academic Standing and Promotion
Students are required to successfully pass all courses by meeting the specified minimum requirements in order to continue with the program.
For students who want to use these courses for an RHI Designation, the OAHI requires a minimum passing grade of 70%.
Attendance
The attendance policy varies from course to course. For more information, please refer to your course outline.
Clearance of Academic Deficiency
During a student's academic career, there may be occasions when the student's performance results in a failing grade for a course. Conestoga grants students the opportunity to raise this grade to the minimum passing grade under specific circumstances.
For more information visit the College Policies, Procedures and Guidelines webpage then click on the Academic Administration side tab and search for the document entitled Clearance of Academic Deficiency.
Communication and E-mail Requirements
Conestoga College student e-mail accounts are used to communicate with students. Students are expected to regularly check their student e-mail accounts, as well as their OntarioLearn course e-mail accounts. Faculty will not respond to e-mails from non-Conestoga e-mail addresses unless they are within the OntarioLearn course.
Course Add/Drop
For more information regarding course add/drop, please refer to the Continuing Education Part-time Studies section of the Student Guide located in the Student Portal.
It is strongly recommended that students consult their program co-ordinator or administrator prior to dropping a course for more information.
Credit Transfer/Exemptions
Please see the Student Guide for more details regarding credit transfer/exemptions.
Program-Specific Pathways
There are a number of different opportunities available to students who want to continue studying at Conestoga. For more information regarding program-specific pathways, contact your program co-ordinator or administrator.
Discontinuance
Students may be discontinued from a program if they do not meet specific academic standards.
For more information visit the College Policies, Procedures and Guidelines webpage then click on the Academic Administration side tab and search for the document entitled Discontinuance Policy.
Equipment Supplies and Texts
In-class students:
For the most current listing of the required textbook for each course, please visit the college bookstore.
On occasion, you may be required to attend a practical lab. Standard safety rules must be adhered to when visiting any lab. Your instructor will inform you of the safety rules well in advance so that you can be prepared.
Where there are practical labs, students will be required to review and sign an Acknowledgement of Safety and Responsibilities form (See appendix A).
Online students:
For the most current listing of the required textbook(s) and/or supplies for each course, please visit the Course Details page.
Evaluations (deadlines, tests, and examinations)
Copying and plagiarism of assignments will be dealt with in accordance with College Policy regarding Academic Integrity.
Attendance for exams and tests is mandatory. If you miss an exam or test, then a grade of 0% will be assigned and a re-write will not be permitted. The only time a re-write will be arranged, is when you can provide a medical certificate stating due to illness or other authorized reasons you were unable to write the exam or test on the scheduled day.
Graduation
Students are eligible to graduate upon completion of all academic requirements in their program of study. Please contact the Registrar's Office for more information.
Program Advisory Committee
Program Advisory Committees (PACs) provide the necessary link between Conestoga and the community it serves. PACs operate in an advisory capacity to Conestoga administration with the objective to keep Conestoga responsive to current and future workforce needs, trends or opportunities in industry and the marketplace.
All post-secondary education programs of study at Conestoga, both full-time and part-time, which lead to an employment related credential, or are approved by the Ministry of Advanced Education and Skills Development (MAESD), will be associated with a PAC, with the exception of apprenticeship and pre-apprenticeship programs. For any program not leading to an employment related credential, such as foundation programs, PACs are optional.
Program Progression
Students actively registered in cohort delivered programs who take longer than the designed program length of time to complete their studies are accountable for completing any new or additional courses resulting from changes in the program of study. Unless otherwise stated, students registered in non-cohort delivered programs must complete the program of study within five years of being admitted to the program.
Re-admission Requirements
Please see the Student Guide for more information regarding re-admission requirements.
Student Feedback
Student feedback is an essential component of our continuous improvement process.
Student Appraisal of Teaching
The OntarioLearn Evaluation Survey allows direct feedback from students on teaching for a particular course. Completion of the survey gives teachers and academic managers valuable information.
Students complete an electronic copy and a summary of results is prepared by OntarioLearn. The report is sent to the Academic Manager who shares the report with the faculty member AFTER all marks for the semester have been collected.
Refer to the Student Guide for facility information, including hours of operation and closure practices.
Refer to the Student Guide for Conestoga's Safety and Security Services and procedures.
A Student Protection Acknowledgement confirmation pop-up will appear when a student logs into the Student Portal on a
yearly
basis. This will direct students to policies and procedures relevant to their academic responsibilities. All Conestoga College wide
academic policies and procedures
are listed on the college website under "About Conestoga", "Policies and Procedures".
Students are advised to review and comply with all policies and procedures, including the following:
Academic Dispute and Resolution Policy & Procedure

Academic Integrity Policy &

Violation of Academic Integrity Procedure

Academic Recognition Policy

Academic Credential Procedure

Clearance of Academic Deficiency Policy & Procedure

Co-operative Education Policy

Discontinuance Policy & Procedure

Eligibility to Participate in Co-op Work Terms Policy & Procedure

Evaluation of Student Learning Policy & Procedure

Grading Procedure

Graduation Requirements and Convocation Procedure

Honours Policy & Procedure

Program Withdrawal and Refund Procedure

Student Code of Conduct Policy

Student Concerns and Issues Policy & Procedure

Student Fees Policy & Student Fee Invoicing and Payment Procedure

Student Feedback Policy
Students must follow all of the policies and procedures for Conestoga College and it is expected that faculty will accept, fulfill and enforce these standards.
General Education / Breadth Electives
School of Liberal Studies
The purpose of General Education and Degree Breadth electives is to provide graduates with the skills and knowledge to succeed both professionally and in their own personal lives. Working collaboratively with your program, General Education and Degree Breadth courses help develop the critical and creative thinking skills, civic engagement and knowledge of the broader world of arts, culture and science that helps make you more reflective, creative, and effective in your own life.
All Ontario College Diploma, Ontario College Advanced Diploma, and Degree programs at Conestoga require students to complete general education electives / interdisciplinary breadth.
More information on these courses can be found at www.conestogac.on.ca/electives.
Program Handbook Revision Log
| Revision Date | Summary of changes |
| --- | --- |
| 1 August 2017 | Updated per CCQI |
| 19 May 2016 | Updated per CCQI |
| 1 July 2015 | Updated per CCQI |
| 1 August 2014 | Original handbook creation |
Conestoga College is dedicated to promoting an equitable environment where students have the opportunity to participate in all aspects of College life. In accordance with the Accessibility for Ontarians with Disabilities Act (AODA) and the Ontario Human Rights Code, Conestoga College recognizes its responsibility and legal obligation to provide education, information and services in an accessible manner.
The Program Handbook is intended to provide general information with respect to program expectations. There may be individual accommodations and/or medical circumstances that require exceptions. For example, students may need to be accommodated for a missed assignment or evaluation. Students who are registered with Accessibility Services are not required to provide an additional doctor's note for a missed or late evaluation. For more information about Accessibility Services please drop in or visit our website.
We recognize that other extenuating circumstances may apply. Consult with your Professor. All exceptions based on extenuating circumstances must be approved by the Chair.