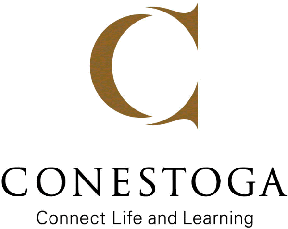 Academic and Career Entrance
2017/18 Program Handbook
Program Code: 1149
School of Career and Academic Access

Conestoga College Institute of Technology and Advanced Learning
This is a companion document to the current Conestoga College Student Guide
Executive Dean, Access, Online and Part-Time Studies
Congratulations on your decision to come back to school. We are pleased to work with you as you develop and follow your career and education plans. All of our programs are individualized to meet your needs. Please let us know how we can help you. Best wishes for a successful experience.
Sandra Schelling
Chair, Access Programs
Welcome to the Academic and Career Entrance (ACE) program at Conestoga College. By enrolling in ACE you are taking important steps toward continuing your education that will result in benefits to all areas of your life. Our individualized program allows you to work at your own pace in a manner that best suits your learning. Whether you are returning to school after an absence, upgrading some courses, or looking to improve your skills for work, we are excited to support you in achieving your goals. Should you choose to apply upon completion of your program, you could also earn your ACE Certificate, a provincially recognized credential that is equivalent to a high school diploma. We look forward to working with you as you develop your learning plan and begin your upgrading. We have no doubt that ACE can assist you in meeting your education and career goals.
Tanya Kell
Conestoga Mission, Vision, and Values
Vision
Excellence in polytechnic education.
Mission
Champion innovation in education and research.
Serve community needs and priorities.
Empower individuals to achieve their potential.
Values
Excellence in the design and delivery of programs and services.
Equity in providing opportunities for individuals from diverse backgrounds and communities.
Engagement as an active partner, responsible employer and corporate citizen.
School Mission and Vision
To support individuals in reaching their career, employment and academic goals and to respond to employers' recruitment and training needs.
Program Faculty
Contact information for faculty will typically be provided on the first day of related courses.
Coordinators are specific to a campus location.
Downtown Cambridge
Sue Dawe
150 Main Street, Suite 402
(519) 623-4890 ext 7501
sdawe@conestogac.on.ca
Guelph
Adam Jensen
A-0
(519) 824-9390 x6172
ajensen@conestogac.on.ca
Stratford
Murray Stinson
Room 2
(519) 271-5700 x7227
mstinson@conestogac.on.ca
Program Description
The ACE Certificate is recognized as a Grade 12 equivalent for the purpose of admissions at all Ontario Colleges of Applied Arts and Technology, for apprenticeship training, and by many major employers.
ACE offers core and optional courses in communications, mathematics, the sciences, computers, and self-management/self-direction. To receive a full ACE certificate, students are required to complete the communications course and one mathematics course plus any two other courses from the ACE course list. Individual ACE courses may also be taken separately.
Program Learning Outcomes
Successful completion of this program will enable the graduate to:
1. Communicate orally and in writing
2. Perform written and oral communications skills as required for selected work or College programs
3. Interpret the media effectively
4. Perform fundamental arithmetic calculations
5. Perform operations and calculations in mathematics, measurement, algebra, geometry, and trigonometry as required for selected jobs or College programs
During the Program, students will complete other selected outcomes from the following list, based on individual plans:
6. Recognize concepts of chemistry relating to atomic structure, bonding, gas laws, quantitative relationships, nomenclature, electrolysis, and families of elements as required for selected jobs or skill training programs.
7. Perform basic computer skills needed to succeed in further studies or selected jobs
8. Build self esteem by identifying personal strengths, feelings, beliefs, values, attitudes and recognize how they affect self and others
9. Articulate and evaluate various problem solving processes and develop strategies to respond to life/work situations
10. Demonstrate responsibility in their role as learner
11. Formulate achievable educational, employment and personal goals
12. Use efficient learning strategies to facilitate the learning process
13. Work effectively with other learners on an individual basis and in a group setting
For general information on this topic, please refer to your Student Guide.
Not all of the services listed in the Student Guide are available to Preparatory Programs students. If you are unsure about whether or not you can access one of these services, please speak with your Coordinator.
Program Information and Requirements
Program Information
Awards
For more information visit the Financial Aid webpage.
Many of the supports listed on this webpage are available for post-secondary students only, but may be of interest to you in exploring your next steps after Preparatory Programs.
Program Requirements
For general information on Conestoga's policies and procedures and student code of conduct information, please refer to Conestoga's Policies and Procedures webpage or to your Student Guide.
Evaluations (deadlines, tests and examinations)
Copying and plagiarism of assignments will be dealt with in accordance with College Policy regarding Academic Integrity (also referred to as Academic Honesty) as described in the Student Guide under Academic Policies and Procedures.
Student Appraisal of Teaching
Students are asked to provide feedback regarding their faculty and course by completing the Student Appraisal of Teaching or "SAT" questionnaire. This is completed for each full-time faculty member on a 2-year rotation. Not all faculty are provided with feedback during the same academic year. SATs are confidential and are delivered to HR in a sealed envelope once completed by the students. The Chair meets with the faculty member to discuss the results of the SAT.
Discontinuance
Students may be discontinued from a program if they do not meet specific academic standards.
For more information visit the College Policies, Procedures and Guidelines webpage then click on the Academic Administration side tab and search for the document entitled Discontinuance Policy.
Attendance
The program assumes that you will be in attendance according to your attendance agreement. Our policy states that:
If you are absent for three days or more and have not been able to contact us, then you may be withdrawn from your program. If you are absent due to illness, we may request a doctor's certificate. If special circumstances arise, you may request a leave of absence.
Part of your responsibility is to be on time according to your educational plan (including after breaks) and to remain until the end of your scheduled time.
Please call us if you cannot be in attendance on time for a morning, afternoon, or evening class
Procedure for Reporting Absences and Lateness
Academic and Career Entrance students may call Preparatory Programs at the appropriate campus:
Cambridge: (519) 623-4890 x7500
Guelph: (519) 824-9390 x6167
Stratford: (519) 271-5700 x7227
Waterloo: (519) 885-0300 x5353
Brantford: (519) 753-8181

Please include your full name, reason for absence, and your telephone number.
Communication & Emailing Requirements
Conestoga will assign each student an email account upon enrolment. Conestoga will communicate information to students via their assigned account, and students are expected to check their account regularly. It is strongly recommended that all students use their Conestoga email accounts to communicate with staff and faculty at the college.
Maintaining Student Files
Conestoga may retain examples of student coursework for the purposes of program review, accreditation, and/or for other administrative purposes.
Standards of Conduct and Professional Practice
Another part of your responsibility is to ensure that you have read and understood the Student Code of Conduct as outlined in the Student Guide.
Conduct yourself in a manner that is appropriate for a professional, adult learning environment, including appropriate dress and language.
Electronic devices may be used for learning or instructional purposes. Professors or technologists may request devices be put away when a safety issue or distraction occurs. Devices used for accommodations are always welcome. Unauthorized devices in a testing situation will result in an academic offence and a mark of zero.
Noise Level - Talking should be kept to a minimum and at a level that will not disrupt the learning of other students.
For facility related information including after-hours access, parking, and classroom & computer labs at the Guelph and Waterloo sites, please refer to your Student Guide.
Facility information for students attending Stratford, Cambridge, or Brantford is not available in the Student Guide. This information will be provided to you during your program orientation session at your site when you begin your studies.
For Conestoga's safety and security services and procedures at the Guelph and Waterloo campuses, please refer to your Student Guide.
Safety information for students attending Stratford, Cambridge, or Brantford is not available in the Student Guide. This information will be provided to you during your program orientation session at your site when you begin your studies.
Student Acknowledgement and Documentation
Student Protection Acknowledgment
A Student Protection Acknowledgement confirmation pop-up will appear when a student logs into the Student Portal on a yearly basis. This will direct students to policies and procedures relevant to their academic responsibilities. All Conestoga College wide academic policies and procedures are listed on the college website under "About Conestoga", "Policies and Procedures".
Students are advised to review and comply with all policies and procedures, including the following:
Academic Dispute and Resolution Policy & Procedure

Academic Integrity Policy &

Violation of Academic Integrity Procedure



Academic Recognition Policy

Academic Credential Procedure

Clearance of Academic Deficiency Policy & Procedure

Co-operative Education Policy

Discontinuance Policy & Procedure

Eligibility to Participate in Co-op Work Terms Policy & Procedure

Evaluation of Student Learning Policy & Procedure

Grading Procedure

Graduation Requirements and Convocation Procedure

Honours Policy & Procedure

Program Withdrawal and Refund Procedure

Student Code of Conduct Policy

Student Concerns and Issues Policy & Procedure

Student Fees Policy & Student Fee Invoicing and Payment Procedure

Student Feedback Policy

Students must follow all of the policies and procedures for Conestoga College and it is expected that faculty will accept, fulfill and enforce these standards.
Program Handbook Revision Log
July 2016 - Annual Revision
July 2017 - Annual Revision
Conestoga College is dedicated to promoting an equitable environment where students have the opportunity to participate in all aspects of College life. In accordance with the Accessibility for Ontarians with Disabilities Act (AODA) and the Ontario Human Rights Code, Conestoga College recognizes its responsibility and legal obligation to provide education, information and services in an accessible manner.
The Program Handbook is intended to provide general information with respect to program expectations. There may be individual accommodations and/or medical circumstances that require exceptions. For example, students may need to be accommodated for a missed assignment or evaluation. Students who are registered with Accessibility Services are not required to provide an additional doctor's note for a missed or late evaluation. For more information about Accessibility Services please drop in or visit our website.
We recognize that other extenuating circumstances may apply. Consult with your Professor. All exceptions based on extenuating circumstances must be approved by the Chair.