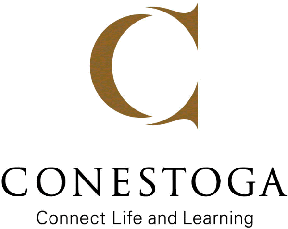 Spanish Language
2017/18 Program Handbook
Program Code: 1181
School of Language and Communications Studies

Conestoga College Institute of Technology and Advanced Learning
This is a companion document to the current Conestoga College Student Guide
Program Handbook Guidelines
The purpose of this handbook is to provide students with program-specific details and other important information. The material in this handbook is accurate at the date of posting, and is applicable for the current academic year. Students will be informed of handbook changes that occur, if any, through college email. Program handbooks are updated yearly and students must check their program handbook for the current edition.

School of Language and Communications Studies
Effective language and communication skills are tremendously important in today's global economy. Clear communication is an Essential Employability Skill vital to the effectiveness of every workplace whether you are entering the field of business, health care, community services, engineering, technology or the trades.
Conestoga offers a series of communications courses ranging from academic writing to professional writing and presentation skills to provide you with the skills required for success in your post-secondary programs and in the workplace.
The School of Language and Communications Studies also offers English as a second language and foreign language programming through the Conestoga Language Institute. These programs will help you build your skills if English is your second language or if you want to learn a foreign language for personal, work or academic reasons.
Programs offered through The Conestoga Language Institute:
A four-semester English for Academic Studies program to prepare you for college or university studies.




Language Instruction for Newcomers to Canada (LINC) -- all LINC levels at three sites in Cambridge, Kitchener and Waterloo.




Occupation Specific Language Training (OSLT) -Workplace-specific programs that combine English competency with specialized proficiency in work-related culture and language.




Courses or programs in a wide variety of languages, including French, German, Spanish, Italian and Mandarin.




A professional, post-degree certificate program in Teaching English as a Second Language that prepares you to teach ESL to adults in a variety of settings.



I invite you to explore the program web pages to learn more about programming offered through the School of Language and Communications Studies. To find out more about a particular program, contact a program coordinator directly.
Sincerely,
Christine Buuck Dean, Academic Administration
Conestoga College Institute of Technology and Advanced Learning
Dean Continuing Education, Educational Technology & Corporate Training
Sandra Schelling
Doon, Welcome Centre
519-748-5220 ext. 3221
sschelling@conestogac.on.ca
Dean, Academic Administration
Christine Buuck
Doon, 2A139
519-748-5220 ext. 3675
cbuuck@conestogac.on.ca
Chair, Conestoga Language Institute
Crystal Brown
Doon, 2A139
519-748-5220 ext. 2178
cbrown@conestogac.on.ca
Administrative Assistant
Liliana Pereira
Conestoga Language Institute
519-748-5220 ext. 3751
lpereira@conestogac.on.ca
Program Faculty
Contact information for faculty will typically be provided on the first day of related courses.
Program Description
The Spanish Language Certificate program is designed to meet the needs of individuals who desire to achieve high proficiency in the Spanish language. This program will offer six credit courses intended to help students learn Spanish progressively. Since Spanish has been a desirable asset to individuals in North America and world-wide, being proficient in Spanish has become a competitive advantage not only in the business world but also to travelers interested in Hispanic culture. This program will prepare students to be proficient in both oral and written Spanish through the six credit courses that incorporate listening, speaking, reading and writing skills. By the end of the program students should be able to actively participate in Spanish conversations and acquire an appropriate understanding of the grammatical and cultural aspects that are essential for proficiency in the Spanish language. This program has a focus on business Spanish as well.
Program Curriculum Sequence/Design
Courses are designed to be taken in sequence as the material in each course builds upon previous courses; therefore, please ensure the necessary knowledge and comfort level are achieved in each course before moving on to the next course. Students must complete Spanish I-IV and then choose 2 of 4 program electives.
Design

| Level | Course Code | Course Name | Hours | Notes |
| --- | --- | --- | --- | --- |
| 1 | LANG1031 | Spanish I | 42 | |
| 1 | LANG1041 | Spanish II | 42 | |
| 1 | LANG1090 | Spanish III | 42 | |
| 1 | LANG1140 | Spanish IV | 42 | |
| 1 | LANG1500 | Spanish Reading and Vocabulary Expansion | 42 | Elective Option |
| 1 | LANG1510 | Spanish Written Communication Skills | 42 | Elective Option |
| 1 | LANG1520 | Spanish through Media and Culture | 42 | Elective Option |
| 1 | LANG1290 | Spanish for Business | 42 | Elective Option |
Figure 1: A listing of the Spanish courses required for the certificate program by level, course code, course name and the number of hours.
Students can find their program design on the Student Portal by following the steps below:
Log in to

Student Portal


Click on 'My Courses' tab




Select 'View Progress Report' button



Courses are listed by level/semester. Students can also view courses for the most current program design for this academic year on the Conestoga College website. To find these courses, students need to scroll down the page to the 'Program Courses'.
Program Schedule
Conestoga College reserves the right to modify program schedules when necessary and in the interest of program improvement. The college also reserves the right to cancel, postpone, reschedule or combine classes, limit registration, change content, hours or instructors to meet changing conditions.
Program Admission
Students may wish to take courses before deciding on pursuing the program certificate. For students who wish to pursue the certificate, admission to the program should be completed no later than the start of Spanish for Business – or the final course of the program – whichever is first. The Program Application Form for Continuing Education and Corporate Training Programs must be completed and submitted to the Registrar's Office along with the processing fee. The form can be found at Student Forms.
Program Materials
Students are advised that books, course packs and other materials frequently do change. It is therefore recommended that students wait until the first night of classes to purchase materials from the bookstore once the instructor has given clear direction about what is to be purchased.
PLAR – Prior Learning Assessment and Recognition
Conestoga recognizes prior learning of skills, knowledge or competencies that have been acquired through employment, formal and informal education, non-formal learning or other life experiences. Prior learning must be measurable at the required academic level and meet Conestoga standards of achievement for current courses. Challenge exams and portfolio development are the primary methods of assessment. Other methods of assessment may be available depending upon the nature of the course objectives. Successful completion of the assessment results in an official course credit that will be recorded on the student's Conestoga transcript. PLAR cannot be used by registered Conestoga students for the clearance of academic deficiencies, to improve grades or to obtain admission into a program.
For more information on the PLAR process, please visit the testing website Prior Learning Assessment and Recognition.
The maximum credit allowed through transfer of credits and credits obtained through (RPL) Recognition of Prior Learning and Assessment for certificate and diploma programs is 75% of the program credits. Therefore, at least 25% of the program credits must be taken under the direct supervision of Conestoga faculty.
Program Graduation
Upon completion of all program courses, students can complete the Application to Graduate form and submit to the Registrar's Office along with the required fee.
Program Learning Outcomes
Through successful completion of this program, the graduate will have reliably demonstrated the ability to:
Communicate (speaking, listening, writing) effectively with confidence.




Identify main ideas of daily conversations in Spanish.




Demonstrate abilities to have Spanish conversations in various situations.




Write clearly, correctly, and appropriately in Spanish.




Translate intermediate-level Spanish sentences into English.




Acquire Spanish culture and customs through selected readings on Spanish culture and literature.




Apply Spanish language skills to business situations.




Interpret longer and more advanced Spanish literary works and cultural materials.




Apply the language skills acquired through this certification program to traveling or communicating with clients in Spanish-speaking communities or countries.
Students can access the Conestoga website for information about services provided by Accessibility Services and Counselling Services.
For more information on this topic, please refer to your Student Guide located in the Student Portal.
Career Services – Program Specific
Students are provided access to MyCareer - Conestoga's online career solutions system via the "Services" tab in the Student Portal. Use MyCareer to search summer, part-time, on-campus and graduate job postings, register for upcoming workshops and employer events, and access valuable career and employment-related resources. For more information or to book an appointments visit the Career Services webpage.
Orientation
Not applicable for this program.
Program Information and Requirements
Program Information
Academic Assistance
Academic assistance is available to students through a variety of avenues. The program coordinator and faculty can advise students on specific program and course information.
Academic Dates
For information on academic dates, please refer to your Student Guide located in the Student Portal.
Note: Not all programs follow listed dates. Contact your program coordinator for more information.
Awards
For more information visit the Financial Aid webpage.
Program Protocols
For information on Conestoga's and student code of conduct, please refer to College Policies, Procedures and Guidelines webpage or to your Student Guide.
Academic Probation
For more information visit the College Policies, Procedures and Guidelines webpage then click on the Academic Administration side tab and search for the document entitled Academic Standing and Promotion Requirements Procedure.
Academic Standing and Promotion Requirements
Students are required to successfully pass all courses by meeting the specified minimum requirements in order to continue with the program.
For more information visit the College Policies, Procedures and Guidelines webpage then click on the Academic Administration side tab and search for the document entitled Academic Standing and Promotion Requirements Procedure.
Attendance - Program Protocols
Due to the nature of language learning, class attendance and participation is important to practice oral and aural language skills. Please review each course outline for specific details.
Clearance of Academic Deficiency
During a student's academic career, there may be occasions when the student's performance results in a failing grade for a course. Conestoga grants students the opportunity to raise this grade to the minimum passing grade under specific circumstances.
For more information visit the College Policies, Procedures and Guidelines webpage then click on the Academic Administration side tab and search for the document entitled Clearance of Academic Deficiency.
Communication – Program Standard & E-mailing Protocols
Conestoga will assign each student an email account upon enrolment. Conestoga will communicate information to students via their assigned account, and students are expected to check their account regularly. Faculty will not respond to emails from non-Conestoga email addresses.
Course Add/Drop
For more information regarding course add/drop please refer to the Continuing Education Part-time Studies section of the Student Guide.
Program Specific Pathways and Degree Completion Opportunities
For more information regarding program specific pathways and degree completion opportunities contact your program coordinator.
Discontinuance
Students may be discontinued from a program if they do not meet specific academic standards. For more information visit the College Policies, Procedures and Guidelines webpage then click on the Academic Administration side tab and search for the document entitled Discontinuance Policy.
Evaluations (Deadlines, Tests and Examinations)
Copying and plagiarism of assignments will be dealt with in accordance with College Policy regarding Academic Honesty.
Attendance for exams and tests is mandatory. If you miss an exam or test then a grade of 0% will be assigned and a re-write will not be permitted. The only time a re-write will be arranged is when you can provide a medical certificate stating due to illness or other authorized reasons you were unable to write the exam or test on the scheduled day. Faculty may choose to handle the makeup tests/exams directly or use the test centre service.
For more information visit the Testing & Assessment Services webpage.
Re-Admission Requirements
Students are required to apply for re-admission when they have been absent from their program for one semester or longer unless an Intention Form has been completed (returning students only), or when the student has withdrawn or been discontinued. Upon re-admission, students are placed into the current program of study which determines graduation requirements. Students are subject to the college and program policies and procedures in place at the time of re-admission.
For more information visit the College Policies, Procedures and Guidelines webpage then click on the Academic Administration side tab and search for the document entitled Re-admission Procedure – Post Secondary
Standards of Conduct and Professional Practice
Students have the responsibility to be familiar with the Student Code of Conduct while they attend Conestoga.
For more information visit the Security Services webpage and click on the Student Code of Conduct side tab.
Program Advisory Committee (PAC)
Each program at Conestoga has a Program Advisory Committee (PAC), which is made up of industry and academic representatives, as well as current students. They meet several times a year to discuss the direction in which that industry is heading and any improvements that can be made to keep the program current. This helps to ensure that students are learning material that is relevant to their industry. At the beginning of each year, the coordinator of the program will ask for student volunteers. The coordinator will decide which students will represent the program. The student representatives are expected to attend the meetings. Students must prepare and submit a report based on guidelines provided by the Program Chair/Coordinator which will be presented at the meeting. Students are expected to be professional, dress in business attire and engage in discussions.
Feedback
Student feedback is an essential component of our continuous improvement process. Our opportunities for student feedback include:
Key Performance Indicators
All college programs in the province are evaluated using Key Performance Indicators (KPIs) through the Ministry of Advanced Education and Skills Development (MAESD). This survey is conducted each academic year in select classes. Strategic goals to improve the programs are developed from these results. This data and other data specific to the campus and the program/school are collected so that Conestoga College can continually improve quality.
Student Appraisal of Teaching (SAT)
The Student Appraisal of Teaching (SAT) allows direct feedback from students on teaching for a particular course. Completion of the SAT form gives teachers and academic managers valuable information to use for the improvement of teaching at Conestoga.
The SAT process occurs in the last one-third of the semester. Typically about one-quarter of the faculty is appraised per term, and each has two courses selected by their academic managers for appraisal. All teachers have a SAT review at least once every two years. The SAT process is managed by the Office of Institutional Research and Planning using an online survey system specifically designed for course/teacher evaluations. After all marks for the semester have been submitted, a summary of results goes to the academic manager to be shared with the faculty member. Continuing Education students may have an opportunity to complete a SAT form at the conclusion of each Continuing Education course.
Refer to the Student Guide for facility information, including hours of operation and closure practices.
Refer to the Student Guide for Conestoga's Safety and Security Services and procedures.
A Student Protection Acknowledgement confirmation pop-up will appear when a student logs into the Student Portal on a
yearly
basis. This will direct students to policies and procedures relevant to their academic responsibilities. All Conestoga College wide
academic policies and procedures
are listed on the college website under "About Conestoga", "Policies and Procedures".
Students are advised to review and comply with all policies and procedures, including the following:
Academic Dispute and Resolution Policy & Procedure

Academic Integrity Policy &

Violation of Academic Integrity Procedure

Academic Recognition Policy

Academic Credential Procedure

Clearance of Academic Deficiency Policy & Procedure

Co-operative Education Policy

Discontinuance Policy & Procedure

Eligibility to Participate in Co-op Work Terms Policy & Procedure

Evaluation of Student Learning Policy & Procedure

Grading Procedure

Graduation Requirements and Convocation Procedure

Honours Policy & Procedure

Program Withdrawal and Refund Procedure

Student Code of Conduct Policy

Student Concerns and Issues Policy & Procedure

Student Fees Policy & Student Fee Invoicing and Payment Procedure

Student Feedback Policy
Students must follow all of the policies and procedures for Conestoga College and it is expected that faculty will accept, fulfill and enforce these standards.
Program Handbook Revision Log
Program Revision Log

| Revision Date | Scope of Changes |
| --- | --- |
| October 2014 | Original conception of handbook |
| June 2015 | Revision - Annual handbook updates |
| May 2016 | Revision - Annual handbook updates |
| June 2017 | Revision - Annual handbook updates |
Conestoga College is dedicated to promoting an equitable environment where students have the opportunity to participate in all aspects of College life. In accordance with the Accessibility for Ontarians with Disabilities Act (AODA) and the Ontario Human Rights Code, Conestoga College recognizes its responsibility and legal obligation to provide education, information and services in an accessible manner.
The Program Handbook is intended to provide general information with respect to program expectations. There may be individual accommodations and/or medical circumstances that require exceptions. For example, students may need to be accommodated for a missed assignment or evaluation. Students who are registered with Accessibility Services are not required to provide an additional doctor's note for a missed or late evaluation. For more information about Accessibility Services please drop in or visit our website.
We recognize that other extenuating circumstances may apply. Consult with your Professor. All exceptions based on extenuating circumstances must be approved by the Chair.