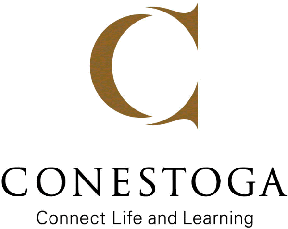 Conestoga College Student Guide
2018/19
Conestoga College Institute of Technology and Advanced Learning
This is a companion document to your Program Handbook
Your International Office Extends a Warm Welcome!
You are joining international students from over 80 countries who have chosen Conestoga for their academic studies.
And, you've come to the right place. Conestoga is consistently ranked among the very best colleges in Ontario for the quality of its programs and services, as well as student, graduate and employer satisfaction.
One of the great benefits of being an international student at Conestoga is the support of the warm and friendly, dedicated staff in the International Office and across the college. We will help to make you feel at home in your new college, community and in Canada, and provide many opportunities to meet new friends through many events, activities, and workshops. Dedicated staff at Conestoga will provide you with guidance and assistance every step of the way to help make your experience at Conestoga a success.
Drop by the International Office to meet the staff and while you're there, ask about the many student engagement activities or how to become a volunteer. These opportunities will help enrich your experience of college life in Canada.
Welcome to Canada and Conestoga! We look forward to meeting you.
Christine Buuck
Associate Vice President, Academic Administration and International Education
Go to the International Office and give them my study permit so they can make a copy for their files
(if I lose this important document, the office will then have a copy)

Pay my fees at the Registrar's Office (if I have not already done so)

Update my local (Canadian) address and cell phone number on my Student Portal as soon as I have it.
Remember to change this every time I move!

Get my Conestoga student card photo ID taken on campus (ONE Card)

Set up my Student Login account including email, Student Portal and eConestoga account

Select a locker

Open a Canadian bank account

Tour the campus

Learn about local public transit for Conestoga students

Read and understand Conestoga's Student Code of Conduct Policy in the Conestoga Student Guide
www.conestogac.on.ca/admissions/rightsresponse/responsibility.jsp

If I'm studying in a program that includes a work placement or a co-op work term, make sure the Immigration Officer at the Canadian airport gives me both a study permit AND a separate co-op work permit. (I can show them my letter of admission which should include a page that discusses my program's work requirements.)
Your International Office is here to help!
Find us at Doon Campus, Welcome Centre, 2nd floor, Room 200.
Cambridge Campus
850 Fountain Street South
Cambridge, Ontario N3H 0A8
519-748-5220
Doon (Kitchener) Campus
299 Doon Valley Drive
Kitchener, Ontario N2G 4M4
519-748-5220
International Office
2nd Floor, Room 200
Welcome Centre
Parking areas are shaded and numbered from 1-14.
Parking from 7:00 am to 4:00 pm Monday to Friday.
Pay and Display parking tickets required. Overnight parking is not permitted. 2-hour free parking in Lot 8 for Welcome Centre visitors.
Waterloo Campus
108 University Avenue East
Waterloo, Ontario N2J 2W2
519-885-0300
Parking from 7:00 am to 4:00 pm Monday to Friday. Overnight parking is not permitted.
Guelph Campus
460 Speedvale Ave West
Guelph, Ontario N1H 0A8
519-824-9390
Parking from 7:00 am to 4:00 pm Monday to Friday. Overnight parking is not permitted.
Building entrances indicated as doors #1-8
50 Wellington Street
Brantford, Ontario N3T 2L6
Tel. 519-756-8228 ext.5491

You can find our Conestoga Offices in 301C.

International Office Services
The International Office team helps international students integrate into their new lives in Canada and at Conestoga. We provide pre-departure and arrival services as well as day-to-day assistance.
Connect with other students and find out what's happening at Conestoga by joining the International Office Facebook page and follow us on Twitter, Instagram, and YouTube.
Remember...
Check your college email every day to find out about upcoming activities, workshops, and events.
Advising
Conestoga's International Student Advisors are here to assist international students with their Study and Work Permits, Temporary Resident Visas, and other Immigration, Refugees and Citizenship Canada documentation required of international students.
International Student Advisors are available in-person, during most regular business hours, at all campuses or by email at internationaloffice@conestogac.on.ca
Immigration Workshops and Information Sessions
Check the college website, your college email or the International Office for more information on immigration-related workshops and information sessions organized by International Student Advisors. Topics include: Becoming a Permanent Resident in Canada, Postgraduate Work Permits and more.

Job On Campus
Connect with the Career Hub (careerhub@conestogac.on.ca or go to their office at your campus) to find out about on-campus job opportunities through the International Student Jobs on Campus program.
Student Scholarships
There are a number of scholarships available to international students. For detailed information about them and how to apply, please visit (https://international.conestogac.on.ca/how-to-apply/international-scholarships.htm) or email internationaladmissions@conestogac.on.ca

Workshops
General workshops (as well as workshops on topics specific to international students) are offered by many college departments. Check the college website, your college email and the International Office for more information.

International Student Housing Support
The International Office supports international student's housing needs with:

Personalized assistance with your housing search

Supportive listening, problem-solving and community referrals

Information regarding local landlords and property manager's potential rental availability

Information about landlords and tenants' rights and responsibilities as well as the Landlord and Tenant Board

Individual support addressing housing concerns (drop-in or by appointment)

Workshops about housing, searching for housing, pests and community resources.
Contact the International Student Housing Support Coordinator at internationalstudenthousing@conestogac.on.ca if you have questions or would like to book a meeting,

Housing
For a complete description of all of the housing options available to you while you study at Conestoga, please review the information in this handbook or go to the website: https://international.conestogac.on.ca/student-support/housing.htm
Additional Information about finding housing as a newcomer in Ontario can be found here: https://settlement.org/ontario/housing/#RENT

Avoiding Fraud and Scams
When looking for housing, take steps to protect yourself from fraud and scams. The Canadian Anti-Fraud Centre provides information about how to protect yourself from fraud. For specific information on rental scams, visit the webpage:
whttp://www.antifraudcentre-centreantifraude.ca/fraud-escroquerie/rent-location-eng.htm

Homestay
Homestay is a program in which an international student lives with a local family while studying at Conestoga. Canada Homestay Network (CHN) is Conestoga's homestay partner. For more information and the online application please visit:
www.canadahomestaynetwork.ca/conestoga.shtml or call CHN at 519-489-7051 ext. 2029.

Campus Residence
For Doon and Cambridge students only. The campus Residence is conveniently located close to the Cambridge and Doon campuses. For a complete guide to living in Residence and information on how to apply, visit the Reisdence website: http://www.conestogac.on.ca/residence/index.jsp or call 519-895-2272. Remember, you must apply early since demand is high and space is limited!

Off-Campus Housing
There are many options and resources for off-campus housing. Look for signs on campus or in the neighbourhoods surrounding your campus. Websites such as: www.collegeviewcommons.ca, www.places4students.com, www.kijiji.ca, www.therecord.com, www.craigslist.com, www.viewit.ca, and www.facebook.com/ConestogaCollegeInternationalEducation, are some suggestions to help you in your housing search. The International Office also has a list of local landlords (in the area of the main Doon campus in Kitchener) and students who may be looking for a roommate or to sublet their room.

Signing a Lease
A lease is a legal agreement between a landlord (owner) and a tenant (renter), which describes your rights and responsibilities as a tenant, as well as the rental terms that you and your landlord agree to. Once you have signed the lease, you must fulfill the terms until expiry of the lease. Most landlords will not allow you to break the lease.

Tenant Rights & Responsibilities
As a renter or tenant in Ontario, you have certain rights and responsibilities that you should make yourself aware of. The best way to do this is to contact the Landlord and Tenant Board (LTB) and/or review the information on their website. You may call toll free (1-888-332-23234) Monday to Friday 8:30 am to 4:30 pm) or visit the LTB website at http://www.sjto.gov.on.ca/ltb/.

To find out if the Residential Tenancies Act applies to your housing, visit this webpage, offered by Community Legal Education Ontario. https://www.cleo.on.ca/english/roommates/

Additional housing information can be found on Community Legal Education Ontario's website here:
https://www.cleo.on.ca/en/resources-and-publications/pubs?language=en&field_legal_topic_tid_i18n=89

Tenant Insurance
A tenant is a person renting a room/flat/unit/apartment/house from a landlord. As a tenant, you are legally responsible for any damage you cause to any part of your room or rented unit. You should purchase tenant insurance to cover the replacement of your personal belongings after a loss due to damages such as theft, fire or water. It also protects you if anyone who lives in or visits the property gets hurt because of your negligence.
HOUSING DISCLAIMER:
Conestoga College makes no warranty or representation regarding any premises or landlords/leasing agents that are listed on our website or in any links the College provides. The listings are simply provided as a convenience to assist students in locating possible housing opportunities. Conestoga has not inspected or investigated any premises/links in any way, and inclusion of these various websites or links shall not be construed as an endorsement or approval by Conestoga College. Conestoga College disclaims any responsibility, among other things, for the condition of any premises, terms of any leases, or compliance with any municipal or provincial rules or regulations established in the Landlord Tenant Act of Ontario. All prospective tenants are strongly encouraged to exercise common sense and good judgment when evaluating prospective rental units and landlords. If you have questions about signing a lease or any other rental documents, you may wish to seek legal advice.

REFER-A- FRIEND PROGRAM
The International Office's Refer-A-Friend Program has been designed to reward current students and Conestoga alumni for referring new international students to Conestoga College. Newly referred international students who pay in full and attend the first ten days of English language, diploma or degree studies will have their application fee waived and the referrer will receive $250 [terms and conditions apply.]
This program is only applicable to new international students who do not come through a recruitment agency, are not Canadian Citizens, Landed Immigrants or financially sponsored by a government organization.
Ask at the International Office for more details.

Note: alumni referrers must verify graduation from Conestoga College.
VOLUNTEER WITH THE INTERNATIONAL OFFICE
Volunteering with the International Office gives you the opportunity to make new friends, learn new skills and get credit on your co-curricular record – a great way to enhance your resume. Volunteers are also recognized with certificates of participation.
For more information on becoming an international volunteer, please contact the International Office – internationaloffice@conestogac. on.ca, or visit the International Office (Room 200, Welcome Centre).
Advancement Office Alumni
Conestoga's alumni community includes more than 124,000 graduates who contribute to the prosperity and well-being of their communities as innovators and entrepreneurs in business, industry, health care and community services. When you complete your studies, you will become a member of this growing and dynamic network. As a student, you will have the opportunity to draw on the knowledge and experience of graduates involved in your chosen career field. The Alumni team looks forward to hearing from you: we provide volunteer opportunities and networking events that can help you build your career before you graduate and contribute to your long-term success.
Connect with us:
Twitter @ConestogaAlumni
Facebook @ConestogaCollegeAlumni
LinkedIn https://www.linkedin.com/groups/101413
Web: http://www.conestogac.on.ca/alumni/
email: alumni@conestogac.on.ca

Athletics & Recreation
Managing the Conestoga Student Recreation Centre, which offers:

A high-performance triple gymnasium with maple hardwood sprung flooring and stadium seating (720 seats)

A multi-use double gymnasium with a poured plastic compound (rubber) floor and Ariel seating (400 seats)

8,500 square foot fitness centre that includes cardio, fixed weight and heavy weight section.

Feature equipment includes: Woodway treadmills, Woodway Curves, Lateral X Ellipticals, Jacobs Ladder, Upper Body Rope Trainer, Functional Training Cage and Olympic Platforms
A 4-lane, 170 metre (inside lane) poured rubber running track. Please note, running cleats are not permitted on this track.
A multi-purpose space that can be separated into 3 rooms via retractable walls. Ideal for fitness classes, recreation programming
2 Squash courts that can be booked in advance

Health and Wellness office: This space is home to the Conestoga Students Incorporated (CSI) Health Plan, which includes Massage and Chiropractic Therapy services.

Executing Varsity Athletic Programming:
Men's and Women's Rugby, Soccer (indoor and outdoor), Basketball, Volleyball, Badminton, Cross Country and Softball (Women's only)
Free Admission to Varsity Home games with chances to win prizes from CSI and Condors Cash
Coordinating the Athletic Therapy Clinic (for Varsity Athletes only)
Executing Recreation Programming:
Intramural programming Student events:
Drop-in Sports such as Badminton, Basketball and Indoor Soccer
Bookstore
The Bookstore sells textbooks, course materials, school supplies, and a wide range of Conestoga crested clothing and giftware.
Your Personal Booklist
The Bookstore offers different ways for you to save on textbooks, including online and in-store rentals, digital options, used textbooks, and even linking you to Amazon.ca when their price is lower. Check out what options you have through your personal booklist, which you can access from the Bookstore home page. You will need to log in with your Conestoga College log-in & password. Once you have your booklist, you can easily buy or rent your books online or find them in-store.

Bookstore Locations & Contact
Doon (Kitchener) Campus
Location: Main Building, A Wing, just inside Door #1
Telephone: 519-748-5220 ext. 3241

Cambridge Campus

Textbooks can be purchased at the Doon (Kitchener) campus Bookstore or online.
Waterloo Campus

Location: Main Building, North Corridor, Room #1D08
Telephone: 519-748-5220 ext. 5238
Guelph Campus

Location: Inside Door #7 in Room #D13
Telephone: 519-748-5220 ext. 6126
Brantford Campus

Textbooks can be purchased at the Doon (Kitchener) Campus Bookstore or online
Waterloo & Guelph Campus Bookstores are closed for part of the summer months. Please Check the Bookstore website for updated hours.
Website: bookstore.conestogac.on.ca
Email: bookstore@conestogac.on.ca
You can also follow the Bookstore on Facebook or Twitter (@ConestogaBooks) to stay up-to-date on Bookstore events, sales, promotions, and more.
Campus Childcare Centres
Conestoga College operates two locations that offer care for children 0 – 4 years of age throughout Waterloo Region that offer quality early learning and care for children and function as lab schools for post-secondary college programs.
Conestoga child care centre lab schools are open to college students, college employees and members of the local
community. There is usually a wait list for child care so be sure to register with OneListWaterlooRegion.ca to get on the waitlist. Spaces are filled on a first come first serve basis. For more information you may also contact:
Fidelia Otokhina, Doon Child Care Centre
Tel: 519-748-5229 ext. 2690
Waiting list information can be found at One List Waterloo Region: www.OneListWaterlooRegion.ca
Centre for Entrepreneurship (C4E)
The Centre for Entrepreneurship (C4E) at Conestoga College provides expert resources to help you start and grow your business. Whether you are exploring an idea, or ready to "own YOUR Future", our service areas at C4E can help you!
Location: Doon Campus, A Wing, Room: 2A218 (Enter through Door #1)
Website: https://www.conestogac.on.ca/c4e/
Campus Spiritual room
Conestoga has a non-denominational spiritual room located at the Doon campus, room 2A135. Check at other campuses for a designated space for prayer, meditation, etc.
Conestoga Libraries
Conestoga's Libraries are located at the Doon (Room 2B5), Cambridge (Room A1109) and Waterloo campuses. You can access the majority of library resources online, from anywhere. Search directly from The Library Services home page: library.conestogac.on.ca
Conestoga's Libraries provide a variety of learning spaces and materials to borrow, including books, magazines, journals and DVDs. As a Conestoga student, you also gain access to a huge collection of online resources, including millions of articles, videos and e-books.
Use your ONE Card to borrow books and other resources. To access online resources, visit the Library Services website, search, and enter your Conestoga student number and library PIN when prompted. Your PIN is the last 4-digits of your student number.
You can get tech help from Tech Tutors in any of Conestoga's Libraries. Tech Tutors can help you learn to use software and apps. You can also borrow technology from Conestoga's Libraries. Learn more by visiting the Teach Me Tech website: http://lib.conestogac.on.ca/Tech-Help-Borrowing
Conestoga Students Inc. (CSI)

Conestoga Students Inc. (CSI) is the official student association at Conestoga College. Students enrolled in full-time programs are members of CSI and have access to all CSI services.

Services and facilities that are provided by CSI:

Student day planners – Stop by 2A106 or your campus Service Hub for a free planner!
Student representation and advocacy
Binding, scanning, laminating, overheads and faxing service at the Service Hub
Lend Program – Borrow items like calculators for classroom use at the Service Hub
Colour printing
Shuttle bus service between Doon Campus, Conestoga Residence and Cambridge Campus

Organized activities and events
On-campus restaurant and bar called The Venue (Doon campus)
On-campus Pita Pit restaurant located in the Conestoga Student Recreation Centre
(Doon campus)
On-campus emergency food bank
Graduation photos – learn more at www.mygradphotosconestoga.com
Clubs & societies, volunteer and get involved in opportunities
Tickets to attractions and events at discounted prices
Giveaways and social media contests
Stay connected to CSI for important dates, opportunities, and events!
Visit www.conestogastudents.com
Join Facebook.com/ConestogaStudentsINC
Twitter @CStudentsINC
Instagram @CStudentsINC
Snapchat @cstudentsinc

Visit a CSI office at your campus:
Doon: Room 2A106
Cambridge: Room A1208
Waterloo: Main Atrium
CSI Office hours:
Monday – Thursday: 8:30 am - 4:30 pm
Friday: 8:30 am - 2:00 pm
Weekends: closed

CSI Campus Shuttle Bus
Conestoga Students Inc. (CSI) provides a complimentary shuttle bus service between the Doon campus, Residence and the Cambridge campus. This service is free to all Conestoga students, faculty, and staff. Everyone who boards the shuttle must show a valid Conestoga ONE Card or employee ID card from Conestoga College. This shuttle service is fully accessible.
During the regular academic year (September to April) the CSI Shuttle offers a free return trip to local grocery stores (Zehrs, Food Basics, and Walmart) on Tuesday and Thursday evening. On Tuesdays, Zehrs Market offers students a 10% discount (on most items). All you have to do is show your valid ONE Card to get the discount.
For more information on the CSI Shuttle bus, please visit the website www.conestogastudents.com/services/csi-shuttle.
CSI Service Hub Locations
(hours of operation vary – please check the CSI website: www.conestogastudents.com)

Doon campus
Room 2A122
Cambridge campus
Room A1208 (besides main lobby)
Waterloo campus
Temporarily located in the Main Atrium
Guelph campus
Kiosk in the cafeteria

CSI Emergency Food Bank

The CSI Emergency Food Bank is an emergency food relief program for current students. The Food Bank is available to any student who finds themselves in need of emergency food however, there are limits and regulations to its usage (see Policies and Procedures following). Food is provided free of charge.

CSI Emergency Food Bank Policies and Procedures:

A valid Conestoga Student ID card is required for food pick-up
Students (and their families) may access the CSI Food Bank once per month.
Single students are limited to one pre-packaged bag of groceries/food per visit

Students with dependents are limited to two pre-packaged bags of groceries/food per visit

CSI Emergency Food Bank locations:
Doon campus
Room: 2A119

Cambridge campus
Room: A1208

Waterloo campus
Temporarily located in the Main Atrium

For other campus locations – please check out available community resources.
CSI Health Insurance and Wellness Plan
All international students are required to have health insurance while studying at Conestoga. Your policy will automatically be ordered and the cost of this insurance is included in your tuition. The only exceptions are if you are studying on a government sponsorship or have a valid OHIP card.
If you are an English Language student, your insurance will cover you from the first day of class until the end of the semester. For all other international students, your coverage will be in effect from the first day of class until the end of the academic year (August 31st). If you are a part-time student or your status changes from full-time to part-time studies, please notify us immediately so we can ensure that you have health insurance coverage.
A few weeks after the start of classes (i.e. after the College withdrawal date), you will receive an email from Studentcare, sent to your College email account. This important notification will contain your health insurance policy documents and your electronic wallet card, containing your personal policy number. Print this card and keep it with you in case of an emergency. For a summary of insurance benefits, please visit www.cihip.ca
Your personal policy benefits do not extend to your spouse or children.
If you are in Canada with dependent(s), they will need to have their own insurance policy.

Go to www.cihip.ca and click on "Add Dependents" to purchase insurance for your dependent(s). If you are an international student, you will be billed $485 for the Conestoga International Health Insurance Plan (CIHIP) This is a necessary payment when you move to Canada and attend Conestoga. You will also be billed $295 for the CSI Health & Dental Plan. If you are already covered by an alternate health & dental plan from a family member, spouse or workplace, you can opt out of the plan during the change of coverage period and receive a refund for this charge.
You can purchase additional insurance for your dependents (spouse/children) by visiting www.cihip.ca and www.studentcare.ca
Fall Change of Coverage Period: August 27, 2018 - September 28, 2018, Winter Change of Coverage Period: December 31, 2018 - February 1, 2019, Spring Change of Coverage Period: April 29, 2019 - May 31, 2019
A detailed list of benefits covered by the CSI Health Plan can be viewed by visiting www.studentcare.ca and more information about the CIHIP plan can be found at www.cihip.ca. Please contact the CSI Health and Wellness office by phone at 519-748-5131 ext. 3585 or email at csihealthplan@conestogac.on.ca with any health plan inquiries or for more information. The office is located in room RC 173 inside the Conestoga Rec Centre that is located at the Doon campus and is open from Monday to Thursday, 8:30 am - 4:30 pm, and 8:30 am - 2:00 pm on Fridays.

CSI Wellness Office
CSI provides an on-campus Wellness Office with a registered massage therapist and chiropractor. The Wellness Office is located on the first floor of the Conestoga Student Recreation Centre (Doon campus) in Room RC173 and all students and faculty are welcome to book an appointment for a massage or chiropractic treatment.
Hours:

CSI Wellness Office: Mon-Thurs- 8:30 a.m.- 4:30 p.m., Fri- 8:30 a.m.- 2:00 p.m.
Massage Therapy: Mon-Thurs- 9:00 a.m.- 5:00 p.m., Fri- 9:00 a.m.- 3:00 p.m.
Chiropractic: Tues- 9:30 a.m.- 4:30 p.m., Thurs- 9:30 a.m.-4:30 p.m.
Physiotherapy: Mon- 9:00 a.m.- 5:00 p.m.,
Tue- 4.00 p.m. - 8.00 p.m.,
Wed- 9:00 a.m.- 5:00 p.m.,
Thurs- 4.00 p.m - 8.00 p.m.,
Fri- 9:00 a.m.- 2:30 p.m.

Costs (2017):
Massage Therapy:

30 min $60 ($18*)

45 min $70 ($21*)

60 min $90 ($27*)

Chiropractor:

Initial visit: $65 ($19.50*)

Follow-ups: $40 ($12.00*)

Physiotherapy:

Initial visit: $85 ($25.50*)

Follow-ups: $55 ($16.50*)

*These prices reflect the cost of Massage Therapy and Chiropractic & Physiotherapy Services with the CSI Student Health Plan.

Co-operative Education

The Department of Co-operative Education provides a variety of services for students in Co-op programs. Co-op Advisors assist with co-op work term preparation, co-op job search support, and support and evaluation while on work term. Co-op Advisors deliver the Co-op and Career Preparation course and are each responsible for a specific group of Co-op students by program.

Co-op Work Term Preparation
Each co-op student is required to successfully complete the "Co-op & Career Preparation" course, which outlines expectations and requirements for co-op while helping students develop lifelong job search skills. Students must be in possession of a valid Co-op Work Permit. Please provide your Co-op Work Permit to the International Office to ensure your access to co-op job postings is not interrupted.

Co-op Department locations
Doon
Welcome Centre
Room: 262/264
Tel: 519-748-5220 ext. 3756 (All campuses)
Cambridge
Room: A1213
Waterloo, Guelph and Brantford campuses by appointment
http://www.conestogac.on.ca/co-op/

eConestoga
eConestoga is a web-based tool to help you access and manage your program courses. eConestoga enables you to view and save course material, participate in online discussions, share files and communicate with faculty and other students.
eConestoga is where your course instructional is posted and where you can:

Submit assignments online

Take online quizzes or tests

View assignment or project deadlines

View quiz/test/exam dates

View marks for tests or assignments

Go to www.conestogaonline.ca to find out more about eConestoga. For your username: use either your Student Email or Network login ID. eConestoga accepts either with no setup required.
Fees Department
Invoices and fee information can be found on your student portal. Please be advised that invoices are not mailed – be sure to check your student portal for important fees deadlines!


Deadlines

| Fees/Registration | Fall Session | Winter Session | Spring Session |
| --- | --- | --- | --- |
| Deposit Due Date | 2018-06-15 | 2018-10-10 | 2019-02-07 |
| Remaining Fees Due Date | 2018-08-04 | 2018-11-20 | 2019-04-06 |


Late Payment Penalty: You will be charged a late fee of $150 for tuition fees received after the due date.
PLEASE NOTE: ALL REFUNDS ARE PAYABLE TO THE STUDENT ONLY, REGARDLESS OF WHO ACTUALLY PAID THE FEES. THE COLLEGE WILL NOT ISSUE A REFUND TO A THIRD PARTY.
Pay online not in line:
www.conestogac.on.ca/admissions/tuitionfee/payment
Food Services
The main on-campus food service provider at Conestoga College is Chartwells. Food service locations are at Doon, Cambridge, Waterloo and Guelph campuses.
Condor Café (in the lower level of the B-wing at Doon campus), offers daily soups, salads, feature culinary creations with build your own stir-fry, pasta or fresh salad. Hot and cold breakfast items such as eggs, toast, home fries, fruit, yogurt, muffins and pastries are found in the servery. Hot coffee, tea and cold beverages along with snacks such as scones, biscuits, crackers, cookies, chips and candies are also available.
International foods offered include Halal Chicken, Butter Chicken, Chicken Tikka, Samosas, Aloo Tikka, Tortellini, Lasagna, Swedish Meatballs, Jamaican Patties, Cabbage Rolls and Perogies. Pizza Pizza and Subway also offer vegetarian options such as vegetarian toppings, falafels and gluten-free breads.
Eating on campus is convenient with ONE Card payment options. Student can simply swipe their ONE Card and save 5% on all non-branded purchases such as coffee, snacks, OTG grab and go items, hot culinary features and Pizza Pizza. New this year is Chartwells BOOST mobile app where you can pre-order and pre-pay for your food purchase.
From time to time, Chartwells also offers potential part-time employment to students at the College - feel free to drop off your resume to any of the campus cafes.
More information regarding hours of operation, menus, nutritional information and sustainability initiatives can be found on the Chartwells website at http://www.dineoncampus.ca/conestoga

IT Services - Computer Help
Do you need help answering any of these common questions?

How do I unlock my account?

How do I connect to Wi-Fi?

Where can I check my student email?

What is my username and password?

If your password has expired, you can login to a school computer, click ok and reset the password (you can keep the same password if you wish). If you are not on the premises you can go to vpn.conestogac.on.ca and reset it there. For answers to these and many more questions as well as detailed information on how to setup and access college tools and resources, please visit the IT Services page at http://it.conestogac.on.ca/

If you are having difficulty and need additional support, you can contact us at: Email: ITSDesk@conestogac.on.ca Location: Doon: Room 1E12 Phone: 519-748-5220 ext. 3444

One Card - Student ID Card
What is the ONE Card?
The Conestoga ONE Card is the official identification card for all daytime students and employees. It is designed to enhance the student experience by offering an all-in-one solution on campus.
Features include:

Student identification

Printing Card

Recreational Centre Card

Access services

Library Card

On & Off Campus purchasing Card

Where Do I get a ONE Card?
Please visit www.conestogac.on.ca/onecard and click on PHOTO UPLOAD to login and upload a photo for the ONECard. After your fees are all paid, the next step is to go to the Doon Campus Condors Nest in 2E08(or Administration office at Waterloo or Guelph) with government issued photo identification (originalpassport) to pick up your ONE Card.
Please note: A Copy or picture of your passport will not be accepted as government issued photo identification. Conestoga Brantford students will receive a Laurier student card.

Condor Cash
Students, employees and parents are able to load Condor Cash onto a ONE Card. Deposits can be done online,
in the Bookstore and in the Condors Nest at the Doon campus. Card holders can use the website to LOAD, TRACK and SUSPEND their card. Condor Cash is an accepted form of payment at all on-campus locations and at select off-campus vendors. Visit www.conestogac.on.ca/onecard for more information and to watch the short video. ONE Card and Condor Cash will not be an accepted form of tender to pay your fees at the Registrar's Office.
Location
Doon Campus Condors Nest Room: 2E08
For more information, please visit:
www.conestogac.on.ca/onecard

Security and Parking Services
Conestoga's Security and Parking Services are here to keep you safe. They also offer first-aid, lost and found, parking and the WalkSafe Program.

Conestoga Mobily Safety
is a new smartphone app developed by the College's Security Services to provide smartphone users with direct access to campus information, safety resources and emergency contacts. Download the free app to receive the latest campus news and emergency notifications, parking information and other services tailored to meet the needs
of the Conestoga community.

Lost and Found
If you lose or find personal items on campus, please go to the Security Services office. See location information following. Items are kept for 30 days.

Lockers
If someone else has placed a lock on your locker, please go to Security to have it removed.

Parking
Contact Security and Parking Services for information on parking at your campus.

Walksafe
Students who are at the Doon Campus at night and would like to have someone walk with them to Residence or their home (if within walking distance of the Doon Campus), are able to request Security staff to accompany them. This program is called Walksafe and to use this program, simply go to Door 1 or Door 6 and look for the "Walksafe" sign.

Hours
Monday – Thursday: 6:45 pm - 10:45 pm

Security Hours of Operation:
Doon, Cambridge and Waterloo Campuses
24 hours a day, 365 days of the year
Guelph Campus
Day, evening and 24-hour weekend
Brantford Campus
Conestoga Brantford Campus students share services and facilities with Laurier University. Students at Brantford Campus can download the free Laurier SAFE hawk app.

FIRST AID
If you or someone on campus requires non-emergency first-aid help, contact Security immediately. For medical emergencies, call 911.

Laurier Special Constables contact information for general inquiries and emergencies:
45 Market Street, Brantford, ON
Tel: 519 756 8288
General Inquiries: ext. 5762
Emergencies: ext. 5888
Email: scsbrantford@wlu.ca

Visit Security and Parking Services at your campus:
Doon Room: 2B10-6
Tel: 519-748-5220 ext. 3357 (Security Services)
Tel: 519-748-5220 ext. 3531
(Parking Services – all campuses)
securityservices@conestogac.on.ca
parking@conestogac.on.ca

Cambridge
Main Foyer
Tel: 519-748-5220 ext. 4557
securityservicescamb@conestogac.on.ca

Waterloo
Tel: 519-885-0300 ext. 5357
securityserviceswloo@conestogac.on.ca

Guelph
Room: A5, beside the main entrance
Tel: 519-824-9390 ext. 6357
securityservicesguel@conestogac.on.ca

Brantford
Laurier Special Constables
45 Market Street
Brantford, ON
519 756 8288
General Inquiries: ext. 5762
Emergencies: ext. 5888
Email: scsbrantford@wlu.ca


Student Engagement
Student Engagement provides opportunities for students to get involved, to connect with each other, and build skills.
Conestoga 101
You are able to access this informative online resource right after you receive your Acceptance Offer!
Log onto eConestoga and click on Conestoga 101 to get started! For help to locate eConestoga, visit it.conestogac.on.ca/support/student
Orientation
Student Engagement plans your College Orientation. Make sure to come to your Program Orientation on your scheduled day. For information, visit: orientation.conestogac.on.ca to find details!
Don't feel too nervous about coming to Conestoga, we have our staff and student volunteers to welcome you during Orientation! Find someone who is wearing a "LOCAL" t-shirt to ask questions and get help. Remember,
"Once you're here, you're a LOCAL too!"
Volunteer Opportunities, Workshops, and Activities!
Student Engagement Offers
Leadership Workshops
Volunteer Opportunities
English Conversation Partners
Event volunteers
Committee volunteers
Orientation Leaders
Peer mentorship program
On-campus events for all students
Off-campus trips and activities for International Students
Information Desk at the Doon Campus
Paid job opportunities

Much of what Student Engagement offers is found on the Co-Curricular Portal! (ccp.conestogac.on.ca)
The Co-Curricular Portal is an interactive and searchable website to find out what opportunities and events Conestoga has to offer. Co-Curricular activities are an important part of your college experience to help you make connections with other students and build your skills! Opportunities include participating in a club, volunteering, attending a workshop, participating in recreational activities or events, or athletics.
How do I find out about Co-Curricular Opportunities?

Visit the Co-Curricular Portal! ccp.conestogac.on.ca or find the CCP through myConestoga

Look through the variety of opportunities, and register!

Participate – connect with others and build skills!
How are my Co-Curricular opportunities recorded?
Conestoga College's Co-Curricular Record (CCR) is an official document, complementary to your academic transcript, which recognizes and records learning you have achieved through approved co-curricular experiences at Conestoga College. Once per year you can request your official document, which is signed by the President of Conestoga College and the Vice President of Student Affairs.
Conestoga's Co-Curricular Portal and Record:

Provides a search engine for students to find meaningful campus opportunites.

Assists students in explaining their learning experiences to employers.

Enhances students' portfolios through recognition on an official document.

For more information about the CCR, please email ccr@conestogac.on.ca or stop in at our Student Engagement Office for assistance.
Student Success Services
Success is a Journey. There may be detours along the way but you don't have to navigate them alone. Student Success Services supports your Health and Wellness!

Your health and well-being matters. Need someone to talk to? Concerned about your mental health? Want to make a change but not sure where to start? Our professional counsellors, nurses and doctors will support you to be well so you can do well.

Accessibility for Students with Disabilities
Conestoga provides support to students with permanent and temporary disabilities.
We offer classroom and testing accommodations including:

Classroom accommodations (e.g., record lectures, note-taking supports)

Extra time on tests and exams, distraction-reduced test setting.

REMEMBER
The faculty and staff at Conestoga College want you to be successful! One of the keys to your success is to use the student services offered. We are here to help!

Doon (Kitchener): Room 2A103, Tel: 519-748-5220, ext. 3232
Cambridge (Fountain Street) Campus: Room A1213, Tel: 519- 748-5220, ext. 4501
Waterloo: Access Hub Support 2A30, Tel: 519-885-0300, ext. 5224
Guelph: Welcome Centre Tel: 519-824-9390, ext. 6156
TTY (all campuses): Tel: 1-866-463-4484
Email: accessibility@conestogac.on.ca.
For more information on edibility requirements, visit the Accessibility @ Conestoga website at https://studentsuccess.conestogac.on.ca

We support your Learning and Academics!
To meet course expectations and program outcomes, you will need to put your strengths to work and develop new skills to meet new challenges.

Our team of tutors, consultants and advisors can help you get organized, improve your study skills, and build your confidence in subjects like math and writing. We offer free tutoring in over 300 courses!

Tutoring & Advising
Common reasons that students visit the Learning Commons:

Avoid plagiarism and maintain academic integrity

Strengthen your math and writing skills

Improve your understanding of course material

Learn new study strategies

Doon (Kitchener): Student Life Centre- Room 2A103, Tel: 519-748-5220, ext. 2308
Cambridge (Fountain Street): Student Services - Room A1103, Tel: 519-748-5220, ext. 2308
Waterloo: Library 1A18, Tel: 519-885-0300, ext. 5224
Guelph: Welcome Centre - Room A5, Tel: 519-824-9390, ext. 6165
Email: mylearning@conestogac.on.ca

LEARNING COMMONS
For more information, visit the Learning Commons website at https://vlc.conestogac.on.ca/

Counselling – FREE & CONFIDENTIAL

Common reasons that students visit Counselling include:
Stress management

Relationship difficulties

Anxiety or depression

Family concerns

Transition issues

Culture shock

Sadness and loneliness

Financial stress

Doon (Kitchener):
Room 1A101,
Tel: 519-748-5220, ext. 3360
Cambridge (Fountain Street):
Room A1213,
Tel: 519-748-5220, ext. 4523
Waterloo:
Administration Office,
Tel: 519-885-0300, ext. 5224
Guelph:
Welcome Centre – Room A5,
Tel: 519-824-9390, ext. 6156
Brantford:
Please check with the Laurier University Counselling Office.
Email: mywellness@conestogac.on.ca
Peer Support & Self Help
Common reasons that students visit Counselling include:
Student driven safe space

1:1 peer support

Drop in groups

Quiet spaces and relaxation room

Wellness activities

Doon (Kitchener): Room 1A107
Medical Care Clinic -Covered by your medical Insurance

Common reasons to book an appointment with the on-campus Doctor's Office:
Immunization (seasonal flu, B12, immunotherapy)
Mental health concerns
Prescriptions medications and renewals
Nutrition
Sexuality health information – pregnancy, birth control, prenatal care, etc.
Testing for sexually transmitted infections (STI's) and pregnancy
Skin conditions (scabies, bed bugs, allergies)

Nurse on-site to provide first aid, allergy shots, lab & phlebotomy services.
Doon (Kitchener): Room 1A102, 519-748-5220, ext. 3679
Email: mywellness@conestogac.on.ca

Student Career and Employment Advising Services
Career and employment advising services for all full-time Conestoga students and International graduates are provided by the Career Hub team. Advisors help students:

Discuss program changes and determine the best program fit

Explore educational and career pathways

Build a plan that bridges to a diploma, post graduate certificate or degree

Create a polished, professional resume and online profile

Develop career readiness skills

Launch a successful job search

Advising appointments are available at all campuses in person and virtually by phone, email, and Skype. Appointments and drop-in services are available at the Doon campus, Monday through Friday, 9 am – 4 pm. See MyCareer for the service schedule at the Cambridge, Waterloo, and Guelph campuses.
MyCareer:
Go to mycareer.conestogac.on.ca to

Book an appointment with an advisor

Search Job postings

Access helpful career and job search resources

Find out about employer events and job/career fairs

Contact Us
Email: careerhub@conestogac.on.ca
Tel: 519-748-5220 ext. 2298
Locations: Room 1A105,Doon Campus

Follow us on social media for job postings, job fairs and more:
FB ConestogaCollegeCareerHub
Twitter @ConestogaCareer
LinkedIn Conestoga Career Hub
Instagram @conestogacareerhub

Career Coach
Career Coach is an online career exploration tool integrated within the Conestoga College website. This resource will help students, job seekers and those considering higher education to explore a wide range of careers and the educational pathways between Conestoga's programs and occupations. The site offers career profiles, labour market and salary information, as well as current job postings both within the Waterloo Region and major centres across the province.

There is a link to Career Coach on the college home page and on each of the program pages or you can go directly to https://conestogac.emsicareercoach.ca/
Student Code of Conduct
Student rights and responsibilities
As a student, you are entitled to learn, study and work in an environment that is civil, safe and respectful of your well-being and dignity — that is your right. As a student, you are also expected to conduct yourself in a responsible manner that provides all members of the Conestoga community with the same respect and dignity that you are entitled to — that is your responsibility. Rights and Responsibilities are a partnership; you cannot have one without the other.
The Student Code of Conduct and the Student Concerns policy govern student rights and responsibilities on all campuses, in residence and at all college-sponsored activities off-campus. It is the responsibility of all members of the college community to uphold the principles of these policies, including students, employees, contractors, third party service providers, volunteers and visitors of the College.
The college encourages students to:

accept personal responsibility and peer accountability;

consider the impact of their actions on themselves, their peers, and the greater community;

address concerns that may arise in a safe, respectful, and socially conscious manner.
Student Rights
As with other individuals in Ontario, students at Conestoga College are protected under the Ontario Human Rights Code, the Charter of Rights and Freedom and the Accessibility for Ontarians with Disabilities Act. Conestoga College supports the student's right to reasonably exercise these rights and freedoms, as well as the right to learn, to be safe, to be informed, to be heard, and to appeal.
To learn:

The right to receive reasonable accommodations for a documented physical, learning or medical disability and mental health conditions

The right to receive academic information as may be necessary to understand the requirements to successfully complete the course or academic program


The right to view submitted course work, to have the evaluation explained and (if applicable) impartially graded

The right to use facilities designated by the college as available for student use
To be safe:

The right to learn and work in an environment that is safe, secure, free from harassment and/or discrimination and be treated with respect and dignity by all members of the college community

The right to be protected under the Ontario Human Rights Code and the Canadian Charter of Rights and Freedoms (subject to limitations)
To be informed:

The right to inquire and be informed about the rules and regulations of the college that affect students, including all policies, procedures and regulations

The right to confidentiality and access to personal records as provided for under the Freedom of Information and Protection of Privacy Act

The right to have a person you trust present at meetings with the college

To be heard:

The right to express personal opinions and views, subject always to the general law and laws of defamation

The right to make a complaint and/or inquire about academic or other college matters and to receive a response, without fear of reprisal

The right to be informed of, and be able to respond to, allegations of unacceptable behaviour or any conduct for which sanctions are imposed

The right to form, join, or take part in a lawful group or organization in accordance with student responsibilities
To appeal:

The right to request an appeal regarding those matters which may affect academic status and/or promotion — Refer to the Academic Dispute Resolution and Appeal Policy

The right to challenge and/or appeal the process taken and/or a decision imposed by the college as a result of a formal process that can be considered unfair, unsubstantiated or detrimental to academic success
Student Responsibilities
A student's most fundamental responsibility is to be accountable for their own learning, while supporting and promoting an environment that is beneficial to learning for all. In addition, students have the responsibility to have respect for others, for college learning and working environments, and for property and college facilities.

Respect for Persons: Students have the responsibility to respect the well-being and the sense of personal worth and dignity of other students and members of the college community. This includes, but is not limited to

behaving in a way that does not harm, or threaten to harm, another person's physical or mental well-being;

considering and respecting diverse perspectives and the ideas of others, even when conflicting with your own; and

refraining from using information and communication technologies to engage in deliberate, repeated and/or hostile behaviour that has a negative impact on another person's dignity, causes harm, or makes a person feel unsafe
Respect for College Learning and Working Environment: Students have the responsibility to actively contribute to a positive learning and working environment while on campus or participating in any learning experience associated with the college. This includes, but is not limited to:

refraining from disrupting or interfering with college activities or impeding the educational objectives of the college;

using alcohol or any other permitted substance responsibly and only in designated areas while on college property or participating in college activities;

requesting and receiving approval through Security Services to possess any item that could reasonably be considered a weapon (otherwise, weapons are prohibited);

acting honestly in all academic matters and being honest when dealing with other members of the college community; and

complying with the direction of any college official who is acting in the proper performance of their duties and participating in any investigation as deemed appropriate or necessary by Security Services.
Respect for Property and College Facilities: Students have the responsibility to respect college property and facilities as well as the property of other members of the college community. This includes, but is not limited to:

refraining from using or taking property without appropriate permission;

being respectful and accountable when using, borrowing, and/or returning the property of the college or members of its community; and

behaving in a way that obeys the rules and regulations of college-owned or operated facilities and other off-campus, non-Conestoga facilities while engaged in learning activities on their premises.

Effectively Communicating Concerns
As a student, if you have a concern with another student, college employee, and/or college operation the following process is encouraged.

Informal Resolution
Dialogue
Try speaking directly to the person with whom there is a concern. If the conversation seems unsuccessful, or you do not feel comfortable, request a meeting with a person of authority directly related to the situation. For example, if you are having difficulty with another student and have tried unsuccessfully to talk to them, the next option would be to request a meeting with a faculty member (if the incident occurs in a particular class) and/or the chair of the program (if the incident is not isolated).
Before and after attempting to resolve the concern directly with dialogue, you have the option to seek guidance from others you trust. For instance, you may feel comfortable speaking with a counsellor, Accessibility Advisor, a peer, family member, Student Engagement, or Aboriginal Services.
Dialogue is not appropriate for concerns involving systemic factors, discrimination, harassment, threats, and/or violence.
Tip: It is helpful to write down a summary and outcome of informal resolution and share it with those who were part of the process. This will clarify that you are all in agreement.
If informal resolution is inappropriate, the issue remains unresolved or worsens, you may need to proceed to formal resolution.

Formal Resolution
You may choose to report a concern formally to the SRR team and/or Security Services:
Contact the Student Rights and Responsibilities (SRR) team via email with a detailed description of the incident(s). Include the date, location, names of people involved and any steps already taken towards a resolution. If applicable, attach supporting documents to the email, e.g. photos, screenshots, emails.
A SRR team member will contact you within two business days to arrange a time to discuss the email and gather more information.
If a Security investigation is necessary, it will typically take five business days. A SRR team member will contact you when the investigation is complete with the outcome and next steps. If the investigation exceeds five business days, a SRR team member will provide a status update.
You may be contacted by SRR or Security Services regarding your conduct:
If you have received notice from SRR or Security Services of a report regarding your conduct, it is important to understand how the process works. Refer to the Student Code of Conduct Procedure and contact SRR with any questions.
Related Documents
Student Code of Conduct Policy

Student Code of Conduct Procedure

Student Concerns Policy

Student Concerns Procedure

Contact Us
Rea Parchment, Project Coordinator, Student Affairs
Email: SRR@conestogac.on.ca
Phone: 519-748-5220 ext. 3261
About Academic Integrity
Having academic integrity means acting fairly and honestly when engaging in academic activities, like tests, exams, presentations, papers, research, or assignments.
Student Responsibilities
As a current Conestoga student, you are expected to understand what constitutes an academic offence and to avoid any activities that may lead to an academic offence.
This means following your instructor's stated expectations, as well as the expectations outlined in the Academic Integrity Policy and this website. Always ask for clarification as necessary.
Plagiarism
Submitting any type of work produced by someone other than yourself without acknowledging that source may be considered plagiarism. This includes writing, mathematical solutions, data, code, images, graphical designs, and more.
Types of Plagiarism
Copying Others' Work and Self-Copying
(Submitting work from a previous course or the work of another student).
Examples
Recycling work without permission; submitting an assignment, or parts of an assignment, submitted by the student in a previous course.

Copying work from another student.

Plagiarism
(Submitting or presenting work of another person(s)/organization in whole or substantial part as one's own without proper citation and referencing).

Examples

Making up references.

Failing to cite and reference multiple sources.

Copying part, or all, of a work without in-text citations or references.

Using an online translator to convert someone else's work and then claiming it as one's own work.

Copying material from the Internet without citations or referencing.
Cheating
Students are motivated to cheat when they are short on time, lack interest or are struggling to learn effectively (paraphrased from Murdock, Burton & Anderman, 2007, p. 3).

Types of Cheating
Improper Behaviour in Testing Situations
(Behaving in a distracting or disruptive manner, or behaving in a way that could be interpreted as cheating, even if direct evidence of cheating is not observed).
Examples

Talking or otherwise communicating with someone other than the professor, proctor or exam supervisor.

Making noises, such as speaking, tapping or humming.

Taking a photograph - even a selfie.

Having an electronic device (e.g. phone, tablet, watch, laptop, etc) within reach when none are allowed.

Sharing utensils or tools with another student (e.g. pencils, pens, erasers, calculators).

Refusing to follow a direction from a professor, proctor or exam supervisor.
Using Unauthorized Aids and Assistance
(Using aids, assistance or other sources of support that have not been authorized by the instructor in a testing situation or in the completion of work).

Examples

Communicating with someone other than the professor, proctor or exam supervisor during a test or exam.

Using unauthorized material or aids (e.g. cheat-sheets) during an exam.

Copying answers from another student during a test or exam.

Accepting answers given from another student during a test or exam, including online exams.

Using a phone or other device during a test or exam.

Using unauthorized material, aids or software during the preparation of an assignment.
Contract Cheating
(Paying a person or company to complete academic work (e.g., assignment, exam, paper, etc.).
Examples

Buying an essay or an assignment from a website, editor or tutor and submitting it as one's own work.

Paying or providing services to another student to take an exam or complete an assignment.

Purchasing or obtaining editing services that make substantial changes to an assignment to the point that it no longer represents the individual student's own capabilities.
Aiding, Abetting
Academic integrity also includes how you interact with other students.
Aiding and Abetting (Helping someone in an act of Academic Dishonesty).
Examples

Providing another student with solutions to a test or exam.

Giving another student an assignment from a previous course.

Lending solutions to an assignment to another student.

Causing a distraction in a testing situation that prevents the professor or proctor from observing other students.

Helping a student cheat in an exam.

Uploading testing materials to an online platform (e.g. Course Hero).

Writing part, or all, of an assignment for another student.
Unscholarly Behaviour
(Interfering with the ability of another student to successfully complete academic work).
Examples

Withholding information from a team member.

Excluding another student(s) from a group project.

Intentionally missing a group presentation.

Not participating in a group project.

Giving a friend a higher grade than deserved in a peer-graded assignment.
Please see the Academic Integrity website (http://lib.conestogac.on.ca/academic-integrity) for a full list of academic offences and further details about academic honesty, including the rules governing Conestoga's academic integrity policy.
What happens if I fail a course?

International Student Course Repeat
a. International students enrolled in a full-time program who fail a course may repeat/retake the failed course at the same rate a domestic student would be charged as noted below:
| PROGRAM LENGTH | TOTAL NUMBER OF REPEAT OPPORTUNITIES |
| --- | --- |
| One Year Program | 1 |
| Two Year Program | 2 |
| Three Year Program | 3 |
| Four Year Program | 4 |

b. A student cannot carry over course repeat opportunities from one program to another should the opportunity go unused.
c. A student will not have full time fees reduced if the repeat course is enrolled as part of their full-time load for the level.
d. A student may not request the domestic rate for a course repeat after the course add a date of the semester.
e. A student may request the repeat up to one semester after the end of their program
Academic Dates

To confirm orientation dates, program start dates, withdrawal/refund deadlines, fees due dates, College holiday closures, Student Success weeks, Convocation dates and Intersessions (breaks with no classes) please check the college website.

Go to "Programs and Courses", click on your program, then go to "Program Handbook".

In your Program Handbook, search for "Academic Dates". It's important you know when events happen and especially when the college is closed for holidays!
When you graduate
Convocation
Convocation (graduation) is an important celebration to mark your successful program completion. You can invite your family to attend the ceremony and reception, held in November and June each year.
Visit the convocation website for more information http://www.conestogac.on.ca/convocation/reception-gifts


Things to know
A visa, study permit, or work permit will not be valid for longer than the expiry date of your passport.
Please make a note of your passport expiry date and extend it in a timely manner if necessary.
Also make note of your study permit expiry date.
If you need an extension, submit your request 90 days before the expiry date.
If you plan on pursuing more than one program at the College, you must apply for a study permit extension as soon as you finish the first program. For example, if you complete English for Academic Studies (EAS) and are accepted to an academic program, you must apply to extend your study permit immediately upon completing EAS. The same rule applies if you are only studying academic programs.
Make sure you understand the rules and requirements of working in Canada. For detailed information please go to the Immigration, Refugees and Citizenship Canada (IRCC) website: www.cic.gc.ca/english/study/work.asp
Temporary Resident Visas
A Temporary Resident Visa (TRV) or Visa, as it is commonly known, is a document issued by IRCC that allows someone who is not a Canadian citizen or permanent resident of Canada to enter the country.
Note:
Students who enter Canada on a visitor visa may study in the English for Academic Studies program for up to six months. Foreign nationals are required to obtain a study permit for engaging in academic, professional, vocational or other education or training that is more than six months in duration at a designated learning institution in Canada. English language students planning to continue further studies in Canada are advised to apply for a study permit prior to arrival in Canada (please see study permit section on page 59).
Re-entering Canada

Immigration regulations are legislated by the Government of Canada and are subject to change at any time without notice. Students are responsible for ensuring that they are in compliance with all IRCC regulations at all times during their studies and while in Canada, including any medical or study and work-related requirements. This information is provided as a reference only and is not meant as legal advice or guidance. Your applications to enter or remain in Canada is your responsibility. If you require legal advice related to immigration, please seek the help of a Regulated Canadian Immigration Consultant or a Canadian Immigration Lawyer. Applicants and students of Conestoga College are encouraged to consult the IRCC website www.cic.gc.ca or contact the IRCC Call Centre at 1-888-242-2100 to confirm or clarify immigration-related information and requirements.
SETTLEMENT HELP IN CANADA
Settlement support for newcomers is offered through the YMCAs of Cambridge & Kitchener-Waterloo. A settlement worker is available to meet with students at Doon campus one day a week. To arrange an appointment, please contact or visit the International Office.
Changes to the International Student Program
New rules came into force on June 1, 2014.
For full details visit IRCC's website https://www.canada.ca/en/immigration-refugees-citizenship/services/study-canada/change-schools.html
Highlights:

All study permit holders in Canada will need to actively pursue studies. This means that you must remain enrolled and make reasonable and timely progress towards completing your program. Failure to do so could result in your removal from Canada.

If you applied for study permit to attend a post-secondary institution after June 1, 2014, you must notify IRCC via your MyCIC account every time you change institutions.

Full-time students pursuing an academic, professional or vocational training program at a designated learning institution may be able to work off campus without a work permit. To be able to work in Canada, you must be registered and enrolled at your designated learning institution and you must obtain a Social Insurance Number from Service Canada.
Study Permits
A study permit is a document issued by IRCC that allows someone who is not a Canadian citizen or permanent resident of Canada to study in Canada. It is required for those who are pursuing a program of study that is longer than 180 days, or six months. A study permit authorizes you to remain in Canada for the duration of your studies. Students who enter Canada on a visitor visa may study English for Academic Studies for up to six months. If you plan to complete more than one level of EAS it is recommended to obtain a study permit prior to beginning your studies. For complete details on study permits, visit the Immigration, Refugees and Citizenship Canada website.

Extend, Renew or Change the Study Permit Status
It is your responsibility to ensure your travel documents are all current and up-to-date. If your study permit will expire before you will complete your academic program, you will need to renew your study permit. At present, you may apply to renew your study permit as early as 90 days before it expires. Immigration, Refugees and Citizenship Canada advises students to apply for study permit renewals at least 30 days before the current
permit expires.
Your study permit will become invalid 90 days after you have completed your program. If you switch to a shorter term program or finish your studies early, your study permit will expire 90 days after your study program has been completed. If you will be continuing your studies in Canada after you complete your first program, you have 90 days from the completion of the first program to apply for a new study permit for your second program. If your study permit application was received by IRCC before June 1, 2014 or your study permit was issued before June 1, 2014, then this rule does not apply to you. However, please note that upon completion of your studies in Canada, you only have 90 days to apply for your Post-Graduation Work Permit. Please consult the following website for more information: www.cic.gc.ca/english/study/work-coop.asp

Please note...
We recommend that you apply for your study permit extension online as the processing times are typically much shorter.
Co-op Work Permits for Co-op Work Terms and Unpaid Education Placements
A co-op work permit is required for any program with a co-op work term or an unpaid education placement. There is no cost to apply for this permit. If you are not enrolled in a co-op program, and you require an unpaid education placement in your program of study, you must apply for a co-op work permit, even if the activity is paid or unpaid, full-time or part-time, or on or off campus.
As part of your application process, you are required to submit a letter (an electronic letter is acceptable) provided to you by Conestoga's International Office. This letter is provided upon acceptance into your program, and states that your intended co-op work term or unpaid education placement is an essential part of your program of study.
Please note that the work permit required for co-op work terms, internships or unpaid education placement can
only be used for activities assigned as part of your program of study.
It is your responsibility to ensure you have obtained proper authorization. Students may not begin any co-op work term, internship or unpaid education placement until a copy of the permit is provided to the college.
For the most up-to-date information, and to apply online for a co-op work permit, please consult the following website: www.cic.gc.ca/english/study/work-coop.asp or contact Immigration, Refugees and Citizenship Canada (IRCC) directly at 1-888-242-2100.
Upon receipt of your co-op work permit, please email a photo or scan to internationaloffice@conestogac.on.ca.
If you are going to study in a program that includes a work placement or a co-op work term, make sure the Immigration Officer at the Canadian airport gives you both a study permit AND a separate co-op work
permit. You can show the Immigration Officer your letter of admission which should include a page that discusses your program's work requirements.

Working Off Campus
Thinking of getting a part time job? Study permit holders in Canada may gain work experience by working off campus while completing their studies. As of June 1, 2014, you may qualify to work off campus without a work permit.
If you qualify, your study permit will allow you to:

work up to 20 hours per week during regular academic sessions and

work full-time during scheduled breaks, such as the winter and summer holidays or spring break.
You must have one of the following conditions or remarks printed on your study permit in order to apply for a social insurance number for off campus work:

May work 20 hours per week off campus or full-time during regular breaks

May accept employment on or off campus
If your study permit does not have one of the above conditions or remarks and you meet the conditions to work off campus, you must submit a request for an amendment of your study permit.
EAS students cannot work off-campus. If you are an EAS student, you may be able to work on-campus provided that your study permit indicates that you may do so.
Visit www.cic.gc.ca/english/study/work-offcampus.asp for further details regarding working off campus.
Note: Students engaged in co-op work terms, internships or unpaid education placements are required to have a co-op work permit which can only be used for activities assigned as part of your program of study.

Post-graduation Work Permit
The Post-graduation Work Permit Program is designed to provide graduating students with Canadian work experience. International students who graduate from Conestoga may be eligible (with few exceptions) to apply for a Post-graduation work permit with a validity period of up to three years – this depends on the length of the student's program of study.
At present, applicants must apply for a work permit within 90 days of receiving written confirmation (for example, a transcript or an official letter) from the educational institution indicating that they have met the requirements for completing their program of study. Calculation of the 90 days begins the day when the student's final marks are issued or when formal written notification of program completion is received. Your study permit must also be valid when you apply.
If the official length of your program of study is:

less than eight months, you are not eligible for this work permit.

more than eight months and up to two years, you may receive a work permit for a period no longer than the length of your program of study (for example, if you studied for nine months, a work permit may be issued for a period of up to nine months).

two years or more, a work permit may be issued for up to three years.

It is recommended that you apply online. For more information about the post-graduation work permit, please go to
https://www.canada.ca/en/immigration-refugees-citizenship/services/study-canada/work/after-graduation/apply.html
Graduates may also qualify for other immigration programs; the Come to Canada tool is a good resource for those wishing to explore their options to remain in Canada.
Social Insurance Number (SIN)
To get a Social Insurance Number you must have
ONE of the following:

A valid study permit which includes a note stating that you can work off-campus.

If you do not meet the requirements for #1 above, you can use a valid study permit and an on-campus job offer.

Please visit the International Office with your job offer if you are using Option #2.
If you meet one of the above criteria, you can visit Service Canada with your study permit and passport (and on-campus job offer, if applicable). You will be issued a Social Insurance Number that day. Services Canada's hours of operation are Monday to Friday 8:30 a.m. to 4:00 p.m.
www.canada.ca/en/employment-social-development/services/sin/apply.html

Service canada centres
Check this website to find the Service Canada Centre near you:
www.servicecanada.gc.ca/tbsc-fsco/sc-dsp.jsp?lang=eng&rc=3580

Government (Ontario) Photo Card
Use this instead of your passport!
The Ontario Photo card is an identification card issued by the provincial government to people living in Ontario who don't have a driver's licence or any other means of identification, making it easier for them to do things such as open a bank account and perform any other activities that require official identification.
You can apply for an Ontario Photo Card if you:

Don't have a driver's licence

Are a resident of Ontario and

Are 16 years of age and older
You will need to bring to a Service Ontario centre:

Original identity document (Passport) to prove your legal name, date of birth and signature

Your marriage certificate, if you are applying under your married name
Cost
$35

Delivery
4 to 6 weeks by mail or go to a Service Ontario Centre for pick-up.
Locations:
Kitchener
30 Duke St W, 2nd Floor
Kitchener, ON
Tel: (800)267-8097
1151 Victoria Street N
Kitchener, ON
Tel: 519-578-3211

Cambridge
561 Hespeler Rd, 1B
Cambridge, ON
Tel: 519-621-2100

Waterloo
105 Lexington Rd
Waterloo, ON
Tel: (519) 746-8332

Guelph
1 Stone Road West
Guelph, ON
Tel: 1-800-267-8097


485 Silvercreek Parkway North
Guelph, ON
Tel: (519) 836-1636

Brantford
325A West Street
Brantford, ON
Tel: (519) 753-0352

Campus Emergencies:
Canada and the communities in which our campuses are located are
generally considered to be safe and secure.
Canadians, for the most part, are law-abiding citizens who both respect and obey the laws of our land. Personal rights and freedoms are protected for each and every person who is in Canada including citizens, visitors and international students.
However, from time to time, emergency situations can occur anywhere in the world that may threaten the safety and well-being of innocent people. The information contained in this section will prepare you in the rare event that an unfortunate incident occurs on or near campus.
Please read through this section carefully so you know what to do in case of an emergency or threat. An understanding of what to do or how to react in an emergency will help keep you and others safe.
If you have any questions about these safety procedures, please visit the Security Office at your campus.

Reporting Emergencies:
Emergency Telephone Numbers
Police, Fire, Ambulance: 9-1-1 - Dial 9 (for outside line) then dial 9-1-1
Campus Security: 519-748-5220 ext. 5555
All emergency phones are linked directly to Security. Your call will be answered immediately by someone who will be able to monitor you on a security camera. It is important to stay calm when making an emergency call as Security will ask you:

Your name

Nature of emergency

A phone number or extension where you can be reached
DO NOT hang up the phone until Security has all pertinent information.
When calling 911 from a college extension, it is essential that Security be notified of all emergency situations so they can respond and direct emergency vehicles to the correct location.

Fire Emergency
Upon Discovery of Fire
Your safety is the prime consideration.
Sound a fire alarm at a pull station if the alarm has not been activated. Assist anyone in immediate danger to safety without undue risk to yourself. REMEMBER, PULLING (OR ACTIVIATING) THE FIRE ALARM IS NOT A JOKE. DO THIS ONLY IN CASE OF A REAL FIRE EMERGENCY!
If the fire is spreading rapidly, leave the area immediately and close and door behind you.
Persons with mobility impairments should proceed to the nearest Emergency Evacuation Zone (EEZ), inform Security of your presence by using the yellow Emergency phone at each EEZ location.
DO NOT USE ELEVATORS
Upon exiting the building move at least 15 metres (50 feet) away from the building for your safety and to allow access for emergency vehicles. Listen for the "All Clear" announcement before re-entering the building.
If you cannot leave your area or have to find an area of refuge because of fire or heavy smoke, remain where you are and:

Close the door but leave it unlocked for entry by fire fighters or rescue workers.

If possible, dial 911 and tell the Fire Services where you are (including campus address and room number) and your phone number.

Seal any cracks where smoke can enter.

Keep low to the floor if smoke enters the room.

If possible, open a window for air. Signal firefighters by waving something visible. Close window if smoke comes in from window.

Wait to be rescued. Remain calm. DO NOT panic.

Listen for instructions or information given by the Fire Services.
Lockdown
A lockdown may only be authorized by the Incident Manager (Director of Safety and Security), and his or her designate (Security, Safety and Parking Manager).
Shelter in Place

A shelter in place response is initiated when there is an environmental threat or hazard near a campus.

This means there are noxious or harmful airborne particles in the air around the campus and it is safer for people to stay inside than to be exposed to the particles outside.

You are to remain indoors.

Doors and windows to be closed.

Outside activities are to be cancelled or moved indoors.

Normal operations are to continue inside the building, however, all ventilation fans, heating and air conditioning system are turned off to prevent contaminated outside air from entering the building.

This procedure is to continue until the external threat is resolved and Emergency Services gives the "All Clear" announcement.
Hold and Secure

A hold and secure response is initiated when there is a criminal threat near a campus.

This means it is safer for people to be inside the building than outside because police are looking for someone threatening in the area.
In this situation the procedures are:

To restrict movement from in and out of the campus.

For people near the building to go inside and for the doors to be locked and monitored.

To avoid movement near windows and doors.

For this procedure to continue until the threat is resolved and Emergency Services gives the "All Clear" announcement.
Violent Threat
Active Attacker Response:

The violent and threat procedure is only initiated when there is an imminent threat to the life and safety of our campus community.

This means your life is in danger by a person using a weapon on campus.

In this situation, you should assess the danger and either hide and conceal yourself or evacuate the building.

The evacuation and barricade procedure are outlined below:
Shooting/Hostage Situation
If you hear gun fire on campus we recommend the following:
RUN and GET OUT, choose a safe exit if safe, and move far away from the building.

Hide in a secure room or space. Turn off the lights, lock and barricade the door and seek cover.

Notify Security at ext. 5555 immediately.

Assist people with disabilities exiting the area.

Notify others in the area to exit the building immediately.

Do not attract the shooter's attention.
Active Attacker
If someone appears to be armed or has begun actively attacking (i.e. shooting or attacking someone with a weapon), take one of the following actions, depending on the circumstances:
Evacuate
If safe, exit the building immediately and notify anyone you encounter to exit the building immediately.

If you have information about the attacker or an injured person, call 9-1-1 and be ready to provide as much information as possible.

If safe, call Campus Security at ext. 5555
IF IT IS NOT SAFE TO EXIT THE BUILDING, FOLLOW THE BARRICADE PROCEDURE:
Barricade

Go to the nearest room or office.

Close the door and lock it if possible or barricade the door with tables and chairs.

Turn off lights and, if possible, cover the door window and side panels.

Silence communication devices (cell phones).

Stay out of sight and keep quiet, as if no one is in the room.

DO NOT answer the door.

If you have information about the attacker or an injured person, call 9-1-1 and be ready to provide as much information possible.

Listen for announcements and instructions and wait until emergency personnel arrive to escort you out of the building.

If the fire alarm sounds, assess the situation and respond accordingly:

If you see or smell signs of smoke or fire, evacuate; If there are no signs of smoke or fire, stay in the barricade.
What to do if taken hostage
Be patient, time is on your side.

Avoid drastic action, the initial 45 minutes are the most dangerous as the captor is emotionally unbalanced.

Follow instructions, be alert and don't speak unless spoken to and then only when necessary.

Don't talk down to the captor who may be in an agitated state and avoid appearing hostile.

Maintain eye contact with the captor at all times if possible, but do not stare.

Attempt to establish a rapport with the captor while avoiding speculation and arguments.
Weapons
It is college policy that no one is allowed to have any weapon while on campus, or at any events sponsored by Conestoga College.
A weapon is defined as any firearm (loaded or unloaded), a knife or any device designed as a weapon capable of producing death or bodily harm.
In the event a weapon is discovered in the possession of any individual:

Call Security Services at ext. 5555.

Do no attempt to investigate the matter.

Follow directions from Security and or police.
If the person with the weapon is not in the immediate area:

If possible, lock and or barricade the room doors and keep other individuals in the room.

Keep students in classrooms and away from windows and doors.

Follow directions from Security and/or police.

DO NOT open the door unless instructed to do so by police or Security.
If the person with the weapon demands anything, follow instructions as best you can:

Do not make sudden moves.

Do not argue with the person.

Be careful and take your time when dealing with the individual.

Attempt to keep others as calm as possible.

Talk calmly to the person with the weapon.

Learn as much as you can about the person.

Be observant. Mentally record a detailed description of the individual.

Follow directions from Security and police.
Cyber Security Awareness

When you come to college, you're taking on many responsibilities, making your own decisions, and becoming part of the campus community. There is an important role that you can play in our college's cybersecurity efforts that combines these elements of responsibility, decision-making, and community.

When you're in college, your computer and mobile devices are primary tools in your educational and social life. Students use the Internet for homework, research, social networking, online shopping and other activities.

The Internet is an amazing tool, but must be used safely and securely.
When you log on to the Conestoga campus network, what you do online could impact not only your computer but other students and the network as well. By combining up-to-date security tools with good judgment, you and your college community are much less likely to encounter a security violation, loss of data, or system problems.
To educate yourself, the College has multiple resources (you need to have your College username and password to use these resources).

*Free online study material including IT Security Awareness courses and video clips.
https://www.lynda.com/

*College own IT Security Portals with tips and tricks for many case scenarios. Phishing/Cyber Fraud/Videos (coming soon)
https://it.conestogac.on.ca/ portion >>
*Immediately Report any IT Incident by calling IT Services Desk x3444 or IT Security Officer @ 3148. itsec@conestogac.on.ca

*Check / Verify your password Quality by visiting:
http://www.passwordmeter.com/
KIRPAN – College policy:
Kirpans may be worn on campus only by students and employees who are baptized observers of Khalsa Sikhism or those who observe the Sikh religion and are able to demonstrate that they must wear a kirpan as part of their religious beliefs.
Wearing a kirpan on campus shall be permitted subject to the following conditions:

individuals may be requested by the campus Security Services department to provide a letter from the Gurdwara confirming that they are Khalsa. In cases where this is not possible, a signed declaration by the student will be sufficient.

the kirpan (hilt, blade, and sheath) is not to be greater than seven (7) inches (17.8 centimeters) in length.

the kirpan should be concealed under the wearers' clothing and not visible.

the wearer must ensure the kirpan is sufficiently secured to render its removal difficult (but not impossible)

the kirpan should not be removed from its sheath

a student's program may be modified, when wearing the kirpan could inadvertently cause physical harm to the wearer or another individual during college authorized activities

THE RIGHT TO WEAR THE KIRPAN MAY BE SUSPENDED IF IT IS MISUSED BY THE WEARER
The college reserves the right to periodically, in a private and sensitive manner, seek to verify that the limitations with respect to kirpan length, security measures and concealment are met.
A student/employee's right to wear the kirpan may be suspended by the college for failure to comply with the conditions noted above.
Please contact Security Services (securityservices@conestogac.on.ca) Doon Campus - Room 2B10-6; Cambridge Campus – Main Foyer; Waterloo Campus - Room 1B02; Guelph Campus – room A5) or the International Office (internationaloffice@conestogac.on.ca) if you have any questions.
Banking in Canada
Setting up a bank account in Canada is easy! There are many banks located close to all Conestoga campuses. When going to a bank to open a new account make sure you have your passport, Conestoga student ID card and any cash or cheques that you wish to deposit.
Here are a few websites for various banks in Canada:
Cell Phone Service
The cost of cell phone service is often more expensive in Canada than in other countries. Be sure to shop around for the best price/plan that suits your needs. Before you sign anything, ask about all fees such as: cost of sending and receiving text messages, data capabilities (and what happens if you go over your data limit), long-distance calls, video calling, voice mails, activation fees, cancellation fees, etc.

Getting a phone
If you bring a cell phone from home, you can check with a cell phone company to see if it can be used in Canada.

If you buy a new phone in Canada, your options are:
Contract (post-paid) – you will be asked to sign a contract with the cell phone company. Contracts will give you all of the information about your service and the cost you agree to pay on a monthly basis. Contracts are usually for a minimum term of one-year. There is usually a very significant penalty if you break the contract.
No contract (prepaid or pay as you go) – you are not obligated to sign a contract. Payment for service is usually made in advance and your plan could include minutes, data and/or text messages, with options to purchase more services as you use up what you have.
Cell Phone Plans

Each cell phone company will offer a variety of options for you:

Plans with unlimited data

Unlimited local calls plans

Mixed plans with limited data and local calls

Family & share plans

Remember...
If you sign a contract it is a legally binding document and you must abide by the terms set out between you and the cell phone company!
Where to get a SIM card/contract phone/cell phone plan
There are several major cell phone service providers in Canada, and detailed information about each company, their location, plans and contracts can be found on their websites:

Fido
fido.ca

Bell
bell.ca

Rogers
rogers.com

Virgin
virginmobile.ca

Telus
telus.com

Koodo
koodomobile.com
All major shopping malls in each campus city have many stores that sell cell phones and plans. Either go to the websites listed above for each cell phone provider or simply Google the name of your campus city and add "shopping malls" for a complete listing.
Climate
Southwestern Ontario has four very different seasons. We have a moderate climate but temperatures in the winter can fall below -15 °C and in the summer they can rise to above 30 °C. Snowfall in winter is usually more than 125 centimetres, and our average yearly rainfall is over 500 millimetres.
You can find out more about our climate and today's weather from the Environment Canada Weather Office website:
https://weather.gc.ca/
The Weather Network also has information about weather by city: www.theweathernetwork.com/ca
Currency
Canadian bills or bank notes are commonly available in $5, $10, $20, $50 and $100 denominations. Canadian bills are brightly coloured making them easy to distinguish from one another. One and two dollar coins known as Loonies (named after a common Canadian bird) and Toonies as well as quarters (25¢), dimes (10¢) and nickels (5¢) are also part of Canadian currency.
Clothing
What to wear for each season:
Summer
Shirts with short sleeves or no sleeves

Shorts/dress (for summer),light pants and jeans

Swim suit (for beach or swimming pool) and sandals

Raincoat and a small umbrella

Summer hat with brim to protect your face from the sun

Sun glasses

Sunscreen
Winter
Dress in layers to increase insulation
Warm winter jacket or coat (parka style is good with lots of insulation)
Warm pants (wind/snow pants)
Well insulated, waterproof winter boots (low heels for women to avoid slipping on ice!)
Thermal underwear - worn under your clothing
Sweater
Thick socks
Sun glasses
Winter gloves or mittens
Scarf or neck-warmer
Spring & Fall
Thin boots
Light coat or jacket
Windbreaker
Sweaters
Raincoat, rain boots and umbrella
Gloves
Events
Party outfit (formal or semi-formal dress or suit to impress!)
Formal shoes
Cost of Living in Canada
Here are some typical costs (in Canadian dollars) for items and services in Canada. These amounts are estimates only and may vary significantly.
Item
Estimate
Rent - bachelor apartment (one room apartment, one month, large city)

$700 -$1,100

Rent - bachelor apartment
(one room apartment, one month, small city/town)
$500 - $700
Utilities (one month)
$20 - $30
Home phone
(one month not including long distance)
$20 - $40
Cell phone package (one month)
$40 - $80
Cable television (one month)
$25 - $50
Internet connection (high speed, one month)
$40 - $50
Groceries for one person (one month)
$200 - $300
One dozen eggs
$3 - $4
Bag of rice (2 kg)
$2 - $6
Bus fare one-way (local)
$3 - $4
Local telephone call (pay phone)
$0.25
Fast food meal (hamburger, soft drink, french fries)
$6 - $9 per person
Average restaurant meal
$10 - $25 per person
Coffee from coffee shop
$2
Admission to nightclub
$0 - $15
Gas/petrol
$1.10 - $1.20 per litre
Movie
$12 - $13
Pair of jeans
$40 - $80
Pair of running shoes
$60 - $200
Return flight from Vancouver to Toronto
$600 - $1,200
Mailing a letter within Canada
$0.85
International postage (letter)
$3
Holidays
National Statutory Holiday:
Most businesses are closed
Provincial Holiday (only in Ontario):
Most businesses are closed
Recognized Holiday:
Most businesses are open
Holiday
2018
2019
New Year's Day

Monday, January 1
Valentine's Day
Wednesday, February 14
Family Day
Monday, February 19
St. Patrick's Day
Saturday, March 17
Good Friday
Friday, March 30
Easter Monday
Friday, March 30
Mother's Day
Sunday, May 13
Victoria Day
Monday, May 21

Father's Day
Sunday, June 17

Canada Day
Sunday, July 1

Civic Holiday
Monday, August 6

Labour Day
Monday, September 4
Monday, September 3

Thanksgiving Day
Monday, October 9
Monday, October 8

Halloween
Tuesday, October 31
Wednesday, October 31

Remembrance Day
Saturday, November 11
Sunday, November 11

Christmas Day
Monday, December 25
Tuesday, December 25

Boxing Day
Tuesday, December 26
Wednesday, December 26

What to See and Do in Ontario
The province of Ontario is rich in heritage, culture and amazing places to visit. There are many website available for you find ways to explore Ontario. Here are a few ideas:

Aboriginal Experiences

www.ontariotravel.net/en/play/aboriginal-experiences
Discover intriguing history and culture of Ontario's indigenous people, from colorful pow wows to guided nature tours, evocative artwork to traditional cuisine.
Arts and Culture

www.ontariotravel.net/en/play/arts-and-culture
Visual arts, from screen to stage, drama to dance, landscape paintings to symphonies and music.
Art Galleries and Museums
www.ontariotravel.net/en/play/arts-and-culture/art-galleries-and-museums
Explore engaging exhibitions at a variety of museums and science centres, whether you are moved by old masters, inspired by avant-garde installations or fascinated by science, you'll delight in Ontario's wide selection of great cultural destinations.
Music and Dance
www.ontariotravel.net/en/play/arts-and-culture/music-and-dance
Enjoy an opera, symphony or a ballet that stirs your soul. Ontario has your ticket to live performances year-round.
Theatre and Film
www.ontariotravel.net/en/play/arts-and-culture/theatre-and-film
Find a new and entertaining playbill each year in Ontario with international film festivals, Broadway blockbusters and innovative local theatre.

Beaches

www.ontariotravel.net/en/play/beaches
Ontario has sandy beaches stretching as far as the eye can see, perfect for picnics, swimming or just relaxing. Bring your camera; our sunsets are spectacular! Check out some of Ontario's beautiful beaches below:
Beaches and Parks of the St. Lawrence

Some of the most popular and scenic beaches along the St. Lawrence River include Charlottenburgh Park Beach, Mille Roches Beach, Brown's Bay Beach, Glengarry Beach, Woodlands Beach and Farran Park Beach.
Wasaga Beach, Wasaga
With 14 kilometres of sandy, safe shoreline, Wasaga Beach is the longest freshwater beach in the world.

Sandbanks, Picton
Sandbanks boasts the world's largest baymouth barrier dune formation and three expansive sandy beaches that are perfect for families.

Sauble Beach, Sauble Beach
The second longest freshwater beach in the world, Sauble has an 11-kilometre long, white sand beach.

Grand Bend Beach, Grand Bend
Enjoy a walk on the beach and take in the sunset at one of Ontario's most popular summer destinations.

Cobourg Beach, Cobourg

Walk on white, soft sand or the long boardwalk, while the kids kick it up at the Sandcastle Festival.

The Beach, Toronto
Enjoy sun, sand, play areas and boardwalk, plus the convenience of a bustling, upscale urban neighbourhood.
Sugar Beach, Toronto
Located across from Redpath Sugar Refinery in Toronto's eastern East Bayfront, this beach functions as a waterfront public space for relaxation, leisure, and social activities.
Bell Park, Sudbury
Located by the shore of Lake Ramsey, Bell Park's playgrounds and wide open spaces are a great place for kids to play.
Port Stanley Beach
Take a trip to the quaint town of Port Stanley for a relaxing afternoon on one of the loveliest beaches along the north shore of Lake Erie.
Festivals, Events and Live Music

www.ontariotravel.net/en/play/festivals-events-and-live-music
Delight in a dazzling array of festivals, events and shows from world-renowned to unique and local, year round in Ontario.
Festivals
www.ontariotravel.net/en/play/festivals-events-and-live-music
Celebrate creativity, pride and wine and culinary excellence in Ontario's many cities and communities.
Live Music
www.ontariotravel.net/en/play/festivals-events-and-live-music/live-music
Ontario proudly hosts great music festivals and welcomes talented new and established artists at venues across the province. Discover a rich and colourful mosaic of local artists and live music venues.
Seasonal Events
www.ontariotravel.net/en/play/festivals-events-and-live-music/seasonal
Our four distinct seasons keep things fresh in Ontario. From winter's light festivals and celebrations, to spring's sweet maple treats, summer's crowd pleasing events and autumn's wine and harvest gatherings, there's always something happening in Ontario.
Fishing

www.ontariotravel.net/en/play/fishing
Ontario has some of the world's best freshwater fishing.
Where to Fish
www.ontariotravel.net/en/play/fishing/where-to-fish
Discover diverse fishing experiences ranging from fly-in, boat-in, train-in and drive-in adventures to day and charter trips.
Fish of Ontario
www.ontariotravel.net/en/play/fishing/fish-of-ontario
Ontario is known worldwide for its exceptional range and diversity of fishing experiences. The province has more than 158 species of freshwater fish.
Food and Drink

www.ontariotravel.net/en/play/food-and-drink
Ontario's Wine Regions
www.ontariotravel.net/en/play/food-and-drink/ontario-wine-regions
Tour Ontario's distinct wine regions and sample signature offerings from our four producing areas - Niagara Escarpment & Twenty Valley, Niagara-on-the-Lake, Prince Edward County or Lake Erie's North Shore and Pelee Island.
Foodie Favourites
www.ontariotravel.net/en/play/food-and-drink/foodie-favourites
Ontario has many spectacular food and drink offerings and the province is host to many delicious celebrations, from outdoor Icewine bars to festivals that celebrate home-grown fare.
History

www.ontariotravel.net/en/play/history
Discover our rich heritage roots, and experience history as it comes to life in Ontario.
Culture and Heritage
www.ontariotravel.net/en/play/history/culture-and-heritage
Follow the footsteps of escaping American slaves who sought freedom along the secret route of the Underground Railroad to southern Ontario. Celebrate French culture at a Francophone festival.
Gardens and Conservatories
www.ontariotravel.net/en/play/history/gardens-and-conservatories
Visit heritage homes across the province to get a unique insight into our past, and tour their significant historic designated gardens to learn about the cultural importance of these lovely spaces.
Historic Sites, Castles and Forts
www.ontariotravel.net/en/play/history/historic-sites-castles-and-forts
Experience day-to-day life in a 19th-century village or watch the drama of the re-enacted War of 1812 military battles that dramatically shaped the culture, society and politics of the province.
Kid (and adult!) Fun

www.ontariotravel.net/en/play/kid-fun
Discover boundless fun for kids of all ages at Ontario's attractions, zoos and museums.
Amusement Parks and Attractions
www.ontariotravel.net/en/play/kid-fun/amusement-parks-and-attractions
Make a splash in one of Ontario's great indoor water parks or test your skills at an interactive game centre.
Children's Museums and Science Centres
www.ontariotravel.net/en/play/kid-fun/children-museums-and-science-centres
Kids and adults love to be amazed and entertained with new discoveries. Get hands-on at museums and science centres that make learning fun.
Zoos and Animal Parks
www.ontariotravel.net/en/play/kid-fun/zoos-and-animal-parks
Learn about the environment around us and the creatures we share it with. Ontario is home to fascinating wildlife, as well as wonderful zoos with exotic creatures.
Source: www.ontariotravel.net/en/play

What's Happening in Your Area?

There are many places you can check to find out what's going on in your local community. Try searching the internet with the name of your city and "events". Here is a great website to check for Kitchener-Waterloo: www.therecord.com/waterlooregion-events
Natural Wonders

www.ontariotravel.net/en/play/natural-wonders
Niagara Falls
www.ontariotravel.net/en/play/natural-wonders/niagara-falls
Feel the awesome power of Niagara Falls as rushing river waters plunge over its mighty brink. Get a spray-filled up close look or a birds-eye view from a Niagara helicopter.
Parks and Conservation Areas
www.ontariotravel.net/en/play/natural-wonders/parks-and-conservation-areas
Ontario is home to very different and distinct protected landscapes, formed and connected by lakes, flowing rivers and historic waterways.
Arts and Culture
There is lots to see and do throughout Southwestern Ontario. Some events require an admission fee and some are free. Just Google the name of your campus city followed by "arts and culture" and you will find the information for your area.

Volunteering in the community
Volunteering in your local campus community is a great way to learn about the Canadian workplace or community service and gain valuable unpaid experience. Using the internet, just Google: Volunteer opportunities in [name of city] and you'll be able to find something that suits your skill set and talents.

Important Community Phone Numbers
Kitchener/Cambridge/Waterloo:
Emergency – 911
Waterloo Regional Police NON-Emergency
Tel: 519-570-9777
www.wrps.on.ca

Waterloo Regional Crime Stoppers
Tel: 1-800-222-8477 (free confidential call)
www.waterloocrimestoppers.ca

Sexual Assault/Domestic Violence
Tel: 519-749-6994
www.keepingsafe.ca

Here 24/7- Addiction, mental health, and crisis services
Tel: 1-844-437-3247

Good 2 Talk - Post-Secondary student helpline
Tel: 1-866-925-5454 (free, confidential call)

Guelph:
Emergency – 911

Guelph Police Service NON-Emergency
Tel: 519-824-1212
www.guelphpolice.ca

Guelph Wellington Crime Stoppers
Tel: 1-800-222-8477 (free confidential call)
www.crimestoppersguelphwellington.com

Sexual Assault/Domestic Violence
Tel: 1-800-265-7233
www.gwwomenincrisis.org

Here24/7 – Addiction, mental health and crisis services
Tel: 1-844-437-3247
www.here247.ca

Good 2 Talk - Post-Secondary student helpline
Tel: 1-866-925-5454 (free, confidential call)
www.good2talk.ca

Brantford
Emergency – 911

Brantford Police Service NON-Emergency
Tel: 519-756*0113 or 519-756-7050
www.brantfordpolice.ca

Brant-Brantford Crime Stoppers
Tel: 1-800-222-8477 (free confidential call)
www.crimestoppers-brant.ca/

Sexual Assault/Domestic Violence
Tel: 519-751-3471
www.sacbrant.ca

Here24/7 – Addiction, mental health and crisis services
Tel: 1-844-437-3247
www.here247.ca

Immigration, Refugees and Citizenship Canada Call Centre
Call Centre Hours: Monday to Friday (8:00 AM - 4:00 PM)
1-888-242-2100
3- Work, Study or Visitor Permits
4- To study in Canada
0- To speak to an agent

Good 2 Talk
1-866-925-5454 or connect through 2-1-1
Post-secondary Student Helpline

Free, Professional and confidential support for students in Ontario

Counselling for anything you want to talk about

One place to call to find the services you need.
Whenever you're ready, we're here
24/7/365
www.good2talk.ca

Community Legal Services
If you think you need legal help, you may contact a Legal Aid Ontario community clinic. These government funded clinics provide information, legal advice and representation. There are also Student Legal Aid Services Societies that operate out of Ontario's seven law schools. With the supervision of full time lawyers, volunteer law students provide legal advice and represent clients in cases such as:

minor crimes

landlord and tenant

immigration

tribunals, including the Ontario Human Rights Commission

For more information call the toll-free number (1-800-668-8258) or visit the Legal Aid Ontario website: www.legalaid.on.ca

Here is a list of Community Legal Service locations, by campus city:

KItchener/Waterloo/Cambridge:
Waterloo Region Community Legal Services
450 Frederick Street, Unit 101
Kitchener, ON N2H 2P5
Telephone: 519-743-0254

Guelph:
Legal Clinic of Guelph and Wellington County
176 Wyndham Street North
Guelph ON N1H 6Z9
Telephone: 519-821-2100 or toll-free: 1-800-628-9205

Brantford:
Community Legal Clinic – Brant, Haldimand, Norfolk
1100 Clarence Street South – Suite 203 Brantford ON N3S 7N8

Hospitals & clinics
Hospitals are located in all cities where there are Conestoga campuses. If you must go to the hospital (for very serious emergencies only!) be sure to take your Studentcare card with you. The hospital will usually give you an invoice for your care/treatment/stay that must be paid within a certain timeframe (usually within 30 days of your visit).
Unlike some countries, hospitals are for serious emergencies only; not minor ailments (such as a cold/flu). For minor ailments/injuries or sickness you should visit a walk-in clinic, the campus doctor or a family doctor if one is available.
Local Hospitals
Kitchener/Waterloo:
Grand River Hospital
835 King St W, Kitchener
Tel: (519) 749-4300
St. Mary's General Hospital
911 Queen's Blvd., Kitchener
Tel: 519-744-3311

Cambridge:
Cambridge Memorial Hospital
700 Coronation Blvd., Cambridge
Tel: 519-621-2330

Guelph:
Guelph General Hospital
115 Delhi St, Guelph, ON N1E 4J4
Tel: (519) 822-5350

Brantford:
Brantford General Hospital
200 Terrace Hill St, Brantford, ON N3R 1G9
Tel: (519) 751-5544

You cannot call a hospital to make a medical appointment. Please go to a walk-in clinic or go to the Health Services Clinic at the college. For serious medical emergencies, call 911 and an ambulance will
be dispatched.

Walk-in Clinics
Kitchener/Waterloo:
K-W Urgent Care (2 locations)
385 Fairway Road South, Kitchener, Tel: 519-748-2327 (Close to Doon Campus)
751 Victoria Street South, Kitchener, Tel: 519-745-2273 (Close to Waterloo Campus)
Monday – Friday: 8:00 am – 5:00 pm Saturday & Sunday: 8:00 am – 3:00 pm Holidays: 8:00 am – 3:00 pm
CLOSED: Dec 25, Jan 1
Laurentian Walk-In Clinic
750 Ottawa Street South, Kitchener
(Inside the Zehrs store
at the Joe Fresh entrance)
Tel: 519-570-3174
Monday – Friday: 9:00 am –5:00 pm
Saturday – Sunday: 9:00 am – 3:00 pm
Weber Medical Centre
1400 Weber Street East, Kitchener
Tel: 519-748-6933
Monday – Thursday: 2:00 pm – 8:00 pm
Friday: 2:00 pm – 6:00 pm

Cambridge:
Cambridge Walk-in Clinic
980 Franklin Blvd, Cambridge
Tel: 519-654-2260
Monday – Wednesday:
8:00 am – 4:00 pm
Thursday: 8:00am – 5:00 pm
Friday: 8:00am – 1:00 pm

Guelph:
Silvercreek Walk-In Clinic
103-105 Silvercreek Parkway North
Tel: (519) 822-9363

Gordon Walk-in Clinic
1499 Gordon St #1
Tel: (519) 265-6400

Hartsland Medical Walk-In Clinic
160 Kortright Rd W #12A
Tel: (519) 265-9177

Arkell Walk-In Clinic & Pharmacy
403 Arkell Rd #4
Tel: (519) 822-7841

Walk-In Clinic Summerside at Walmart
175 Stone Rd W
Tel: (519) 780-8585

Brantford:
Charing Cross Medical Walk-in Clinic
124 Charing Cross St
Tel: (519) 304-8551

Brantford West Medical Centre
164 Colborne St W #2a
Tel: (519) 304-9200

Bonavista Medical Centre Brantford
104-265 King George Rd
Tel: (519) 759-4060

National Medical Centre
276 St Paul Ave
Tel: (226) 477-6105

Transportation
Kitchener-Waterloo-Cambridge area:
Grand River Transit (GRT) is the local public transportation system that connects Kitchener, Waterloo and Cambridge. The main terminal is in downtown Kitchener at the corner of Charles and Gaukel Streets, close to City Hall. The main Cambridge terminal is located in downtown Cambridge (Galt) on Ainslie Street.

How to Purchase a GRT Bus Pass Sticker

You must have a valid Conestoga ONE Card with you

Stickers cost $292 for four months (2018 pricing)

Stickers may be purchased at the CSI Self-ServiceHub (Doon Campus) during the months of September, January and April or throughout the year at both the Charles Street terminal in Kitchener and the Ainslie Street terminal in Cambridge

The sticker is applied to your Conestoga ONE Card and this becomes your bus pass

You must show your pass whenever you use the GRT system
How to Use the Grand River Transit Bus System

Visit www.grt.ca to plan your trip. The website will help you map out the route and the bus(es) you will need to take

The route number and destination of each bus is displayed on the front of the bus

When you are ready to take the bus, stand at a marked bus stop and the bus will stop for you (you do not need to wave it down to stop for you)

Each bus stop has a number on the sign that corresponds to the bus you are waiting to take (you will see that same number on the front of the bus)

Many bus stops have seating and shelters for your comfort

To find out when the next bus comes to a particular stop, you can use one of these two services:
Next Bus Call
Use EasyGO by dialing 519-585-7555 on your phone. You will be prompted to say "next bus" and then enter your four digit bus stop number. A pre-recorded message will tell you when the next bus will arrive.
EasyGO Text Messaging
Send a text with your four digit stop number to 57555. Your stop number can be found at the bottom right hand corner of the sign at the bus stop. Simply put 57555 in the "To" section of the message and put your bus stop number in the text box portion. You will then receive a text back informing you of when the next bus will arrive.
Guelph:
Guelph Transit services the City of Guelph, and includes bus routes to the Guelph campus. For more information, and current fares, contact:
Telephone: 519-822-1811
Email: transit@guelph.ca
TTY: 519-837-5731
Website: http://guelph.ca/living/getting-around/bus/

Fax: 519-822-1322
NextBus: 519-341-2468

Brantford:
Brantford Transit services the City of Brantford, and includes bus routes to the downtown area where the Conestoga/Laurier campus is located. For more information and current fares, contact:
Address: 64 Darling Street
Telephone: (519) 753-3847

Email: transit@brantford.ca
Website: brantford.ca/transit

Getting a Driver's Licence in Ontario
Please visit the Ministry of Transportation's website for information on getting a driver's licence in Ontario
www.ontario.ca/driving-and-roads/get-g-drivers-licence-new-drivers.

Remember...
Keep your ONE Card in a safe place! If you lose your ONE Card you also lose your bus pass and both the college and GRT charges a second fee for replacement.

Taking a Cab/Taxi
There are many local cab/taxi companies in each campus community that you can call to request a ride. The taxi driver will come to your location to pick you up and take you to your destination. There is an initial pick-up fee as well as a charge based on the distance you travel. Just Google the name of your city and "taxi or cab service" and you will find many options.

Bus and Train Travel
If you are looking to travel outside of your local area, there are three ground transportation options:

Greyhound Bus
This bus company services over 1,100 locations in Canada and also offers service to the United States. Pick-up locations are available in Kitchener, Waterloo, Cambridge, Brantford and Guelph. For more information or to purchase tickets visit the Greyhound Bus website at www.greyhound.ca.

VIA RAIL TRAIN SERVICE
VIA Rail services many locations across Canada. To book your train travel or get more information, please visit www.viarail.ca. Students at other campuses are encouraged to check the Via Rail website for service in your community.

GO Transit (GO)
GO Transit offers both bus and train travel options. GO travel provides safe, fast and reliable service to downtown Toronto and other nearby urban centres.
For more information on travel using GO Transit, please visit www.gotransit.com.

Uber
Uber is a smartphone based mobile app that connects you to private drivers who can offer you a ride, similar to a taxi cab service. Once you submit a trip request using the Uber app, a driver nearby will pick you up (using their own car) and take you to your destination for a reasonable fee. For more information on Uber, please visit the website www.uber.com/ride

Places of Worship
There are many places of worship in each campus community. For a full listing visit www.yellowpages.ca and type in: Churches and other places of worship, and the name of the city.

Where to eat
There are lots of places to eat in each campus community to satisfy all budgets and tastes. Upscale sit-down restaurants, roadhouse style restaurants, fast food chains, take-out (or "to go") places and even food trucks are available in all campus cities. Whether you want to enjoy "real Canadian" food, food from your country or other ethnic dishes, you are sure to find something close by. A great resource is www.tripadvisor.ca. Just type in your city and click on the restaurant tab to find the various types of food service providers in your area. You can always use Google or other search engines too!
Here is a short list of some popular fast food outlets.
Just go to the company website for menus, locations, directions, hours of operation, etc.


A&W
Booster Juice
Burger King
Dairy Queen
Harvey's
KFC
McDonald's Canada
Mr. Sub
New York Fries
Orange Julius

Pita Pit
Popeyes Louisiana Kitchen
Subway
Swiss Chalet
Taco Bell
Thaï Express
Tim Hortons
Williams Fresh Cafe
Yogen Früz

Where to get groceries
Finding food to prepare yourself is easy! You can go to large full service grocery stores, small specialty or ethnic food shops, discount grocery stores or "open air" farmers markets. For a full listing of local food stores, please visit www.yellowpages.ca and search "grocery store" and the name of the city.

Where to shop
Each campus city has a large, indoor mall, many smaller neighbourhood plazas and unique downtown shopping areas. Following is a list of the major malls in each city. Be sure to search the internet for more shopping options.
Kitchener: Fairview Park Mall (https://www.cfshops.com/fairview-park.html)
Cambridge: Cambridge Centre (https://cambridge-centre.com)
Waterloo: Conestoga Mall (https://www.conestogamall.com)
Guelph: Stone Road Mall (http://www.stoneroadmall.ca)
Brantford: Lynden Park Mall (https://lyndenparkmall.com

Used Clothing Stores:
There are many shops in the Kitchener-Waterloo area as well as other campus communities that offer good quality used clothing at very reasonable prices. Check the internet for used clothing, thrift stores, or secondhand shops in your community.

Used Furniture and Household Items
There are many ways for you to acquire used furniture or other household items to help you furnish your room inexpensively. Here are some good ideas to help you find what you need:
Garage/Yard Sales
Families will sell items they no longer need in front of their house during the warmer months. Typically you will see signs around the neighborhood advertising a garage or yard sale, or you may also check the local newspaper or online for upcoming sales in your area. Usually, you can bargain with the seller to find an agreeable price for both parties.

Online resources
A handy way to look for used furniture or other household goods are online resources such as www.kijiji.ca and www.craigslist.org. You can browse photos and prices of items that you are looking for. Usually you will need to pick-up the item yourself and arrange payment with the seller. These transactions are always BUYER BEWARE,
and it is advisable to exercise caution when meeting someone to purchase something advertised online.
You should exchange the goods and the money at the same time to ensure you receive your item. Please exercise caution when using these websites.

While at Home:

Always lock your doors
Do not let people into your home if you do not know them
Do not tell strangers where you live
Have your house keys ready so you can unlock your door quickly when you get to your front door
While Walking:

At night walk with someone you know and plan your route
If you are going to be walking, wear sensible shoes

Avoid wearing headphones or ear buds while crossing streets

While Socializing:

Never give out your name, address or schedule to strangers
Never leave your drink unattended when at a bar, club or party
Let someone know where you are going and when you plan to return

Be in a group if possible and never leave with a stranger

While Driving:

You must have an Ontario driver's licence and wear a seatbelt at all times. It's the law!
Never pick up people you do not know
Plan your route before you leave and have a GPS or map with you
Never text or phone while driving. It is against the law and penalties are severe!
Internet Safety:

Never give out personal information such as your address, phone or student number, bank account details or timetable
Never arrange to meet alone in person with someone you have met online
Sexual Assault:

No one has the right to touch your body without your permission
You do not have the right to touch anyone else without permission
Tell someone you trust immediately if someone has tried to touch you inappropriately, or call the police

In Canada sexual assault is a criminal offence
Fraud and Money:

Ask for a receipt when making a purchase
If you lose your credit card, contact your credit card company immediately
Never carry large amounts of money
Never give out your personal bank or credit card information to someone you don't know
Beware of phone calls that tell you are in trouble with the law, the police or IRCC
Avoid job offers that require you to pay a fee or transfer money/goods to the company offering the job
Agencies of the Government of Canada
(i.e. Revenue Canada) or banks, for example, will never ask for private information over the phone or in emails.
CALLING 911 FOR EMERGENCIES ONLY
EMERGENCIES INCLUDE:
Crime in progress, serious medical issue or injury, fire
You can ask for a translator!

Laws
Canada is a multicultural country with an acceptance of all cultures and traditions. Canadian culture is centred on tolerance and equality. Canadians expect fairness and respect for themselves, their children and their families. In turn, we strive to treat others the same way. We believe in equality between women and men and we do not tolerate unjust discrimination based on race, age, gender, sexual orientation, physical or mental disabilities. The dignity of individuals is well established in our laws and traditions. For more information on Canadian laws, please visit www.cic.gc.ca.
Often it is difficult for newcomers to understand the norms of social behavior in Canada as the rules are not written or formally presented. The important thing is to observe other people's behavior and to ask if you are not sure about something. Settlement.org is an excellent resource for newcomers to Ontario. For more
information, drop by the International Office or visit www.settlement.org.

Alcohol
In Ontario the legal drinking age is 19. It is illegal for people under this age to purchase or consume alcohol. It is also illegal to drink while driving or in public places (such as parks and streets) or to drive while under the influence of alcohol or drugs. It is also illegal for passengers to drink in the car, even if they are over 19 years of age.

You are considered "impaired" if your blood alcohol concentration (BAC) is 0.08 or higher (this means there is 80 milligrams of alcohol in every 100 milligrams of your blood).

Being convicted of impaired driving is an offence punishable by law.

If you are a fully licensed driver and register a BAC of 0.05 to 0.08 you will lose your licence for 3, 7 or 30 days.

If you are a fully licensed driver under the age of 21 with a BAC between 0.05 and 0.08 you will receive an immediate 24-hour roadside licence suspension and, if convicted, you will also face a fine of up to $500. Please visit www.mto.gov.on.ca for more information.
Remember there is zero tolerance for drinking and driving in Canada!
Assault
An assault happens when a person intentionally uses force against another person without his or her consent. Threats to harm somebody may also be an assault when the victim believes the person making the threat may carry it out. The law does not distinguish between assault on spouses, common law partners or strangers.

There are four categories of assault including common assault, assault with a weapon or causing bodily harm, aggravated assault and unlawfully causing bodily harm.

Sexual Assault
Sexual contact without consent, including by a spouse or partner, friend or stranger, is a crime. This includes participation in sexual activity because of threats or fear of refusing. The Criminal Code also classifies many types of sexual assault as criminal offences.
Criminal Harassment
Criminal harassment (or "stalking") is defined as repeatedly following a person, repeatedly communicating with, watching, or threatening the person or any family member in a way that causes the victim to fear for her/his safety or the safety of someone else.

Uttering Threats
It is illegal to threaten a person, directly or indirectly, with death or bodily harm; or with damage to or destruction of property, or with injury to an animal that is on the person's property or owned by the victim.

Intimidation
If a person tries to intimidate another person by using violence or threats of violence against her/him, their spouse or children, damaging their property or persistently following the person around or watching their home or workplace, the actions may be defined as intimidation and punishable by law.

Cigarettes & Tobacco Products
You must be at least 19 years old to purchase cigarettes and tobacco products in Ontario. Smoking is prohibited in enclosed public places and workplaces such as restaurants, bars, government buildings, and most other enclosed areas. There are often signs showing the designated smoking area or indicating where smoking is prohibited. When in doubt it is a good idea to ask if smoking is allowed. If you smoke in a prohibited area you could be fined up to $1,000 for the first offence and up to $5,000 for subsequent offences.

Drugs
Under the Controlled Drugs & Substances Act, it is an offence in Canada to possess, produce, traffic (sell), import or export illegal drugs. The consequences are serious. It is not true that Canada is lenient in enforcing drug laws. If you engage in this activity it could mean you will go to prison, have to pay a large monetary fine, and possibly be deported from Canada.
For more information on laws in Canada, please go to the Government of Canada website www.laws.justice.gc.ca
Privacy Laws
Canada and Ontario have specific laws to protect your privacy. At Conestoga, data we collect such as your name, contact information, grades and study permit details are protected under our laws. They cannot be accessed by anyone without your approval. Our privacy laws are very comprehensive. For more information, please go to the Government of Canada website www.priv.gc.ca/index_ex.asp or visit the International Office.

Smoking Policy (Conestoga)
Conestoga College is a "smoke-free" environment. This means smoking is not permitted in any Conestoga-owned building or in rented facilities where Conestoga is the sole tenant. Smoking is also not permitted within 25 feet (7.5 metres) of all entrances, air intakes and operable windows. Tobacco products are not sold on Conestoga premises.
Remember...
As an international student if you are convicted of an offence in Canada you will be subject to removal from the country under the Immigration and Refugee Protection Act.
Fraud and scams
What is Fraud or a Scam?
According to www.merriam-webster.com
Fraud is:

the crime of using dishonest methods to take something valuable from another person

a person who pretends to be what he or she is not in order to trick people

a copy of something that is meant to look like the real thing in order to trick people
A Scam is:

a dishonest way to make money by deceiving people
Types of Fraud and Scams:
Identity Theft and Identity Fraud
Identity theft is acquiring and collecting someone else's personal information for criminal purposes.
Identity fraud is the actual deceptive use of the identity information of another person (living or dead) in connection with various frauds (including impersonating another person and the misuse of debit card or credit card data).
Be sure to protect your personal information:

full name

date of birth

Social Insurance Number

full address

mother's maiden name

username and password for online services

driver's licence number

personal identification numbers (PIN)

credit card information (numbers, expiry dates and the last three digits printed on the signature panel)

bank account numbers

signature

passport number
How to find out if your identity was stolen:
You should monitor your hard copy or on-line financial accounts frequently and to check your credit report regularly for any unusual activities. If you receive calls from collection agencies about unfamiliar accounts, or if you applied for credit and were unexpectedly turned down, you should investigate further.
Debit or Credit Card Fraud
What is debit card fraud?
Debit card fraud happens when a thief "skims" or swipes the information from the magnetic strip on the back of your card to create a duplicate of your card. To steal money from your account, a thief also has to capture your PIN.

What is credit card fraud?
Credit card fraud can happen several ways. Your card could be lost or stolen and used to purchase goods and services. A criminal could obtain your card data and use this information to manufacture a counterfeit card, or the data could be used to make telephone or Internet purchases (also referred to as "card not present" fraud).

How to report debit/credit fraud:

Contact your bank/financial institution and credit card company

Contact your credit bureau and have fraud alerts placed on your credit reports:
Equifax Canada
Toll free: 1 800 465-7166

TransUnion Canada
Toll free: 1 877 525-3823

Contact your local police

Always report credit card fraud to the Canadian Anti-Fraud Centre by visiting their website or calling 1-888-495-8501.
E-Mail Fraud / Phishing
What is Phishing?
Phishing is a general term for e-mails, text messages and websites fabricated and sent by criminals
and designed to look like they come from well-known and trusted businesses, financial institutions and government agencies in an attempt to collect personal, financial and sensitive information. It's also known as brand spoofing.
How to report fraud or phishing:
If you received one of these suspicious emails and you unwittingly provided personal information or financial information, follow these steps:

Contact your bank/financial institution or credit card

company immediately.

Contact your credit bureau and have fraud alerts placed on your credit reports:
Equifax Canada
Toll free: 1-800-465-7166

TransUnion Canada
Toll free: 1-877-525-3823

Contact your local police.
Always report phishing. If you have responded to one of these suspicious e-mails, report it to the Canadian Anti-Fraud Centre.

Top 10 Cyber(Online) Crime Prevention Tips:
Use strong passwords

Secure your computer

Be social-media savvy

Secure your mobile devices

Install the latest operating system updates

Protect your data

Secure your wireless network

Protect your e-identity

Avoid being scammed

Call the right person for help

Resource:
For more information, please go to
www.rcmp-grc.gc.ca/scams-fraudes/index-eng.htm.
HOW TO REPORT YOUR STOLEN IDENTITY
If you suspect that you are a victim of identity theft or fraud, or if you unwittingly provided personal information or financial information you should:

Contact your local police force and file a report.
Contact your bank/financial institution and credit card company.
Contact the two national credit bureaus and place a fraud alert on your credit reports:

Equifax Canada
Toll free: 1-800-465-7166
TransUnion Canada
Toll free: 1-877-525-3823
Always report identity theft and fraud. Contact the Canadian Anti-Fraud Centre.
CATCH PHRASES (THINGS THEY SAY TO TRICK YOU!)
"E-mail Money Transfer Alert: Please verify this payment information below…"

"It has come to our attention that your online banking profile needs to be updated as part of our continuous efforts to protect your account and reduce instances of fraud…"

"Dear Online Account Holder, Access To Your Account Is Currently Unavailable…"

"Important Service Announcement from…, You have 1 unread Security Message!"

"We regret to inform you that we had to lock your bank account access. Call (telephone number) to restore your bank account."

Academic Integrity: Being ethical in all of your school work. Be honest and don't cheat or plagiarize in your assignments, tests or exams.

Achievement Report: The Student Achievement Report includes an Academic Standing Decision and all courses with or without a formal assessment component. These reports are available on the
Student Portal.

Admissions Portal: Find your Letter of Acceptance and submit new program applications here.

Advanced Standing: Beginning a program at a point in the design that is further along the study path
(i.e. typically in a semester beyond level one of the program).

APA: APA @ Conestoga is the style guide used by Conestoga College. It guides students on how to avoid plagiarism by properly acknowledging all sources used in a paper. It is also used to guide students on how to organize their research in a consistent format.
Articulation Agreement: An agreement between two post-secondary institutions that recognizes a student's achievement at another college or university. An existing articulation agreement can be used to enter a program with advanced standing.

CCR (Co-Curricular Record): Your record of extracurricular activities. These activities are completed outside of your studies (e.g. volunteer work), contribute to your experience, and can be used to enhance your resume.

Co-op Work Permit: This is an Immigration, Refugees and Citizenship Canada (IRCC) document which is required in order for you to work in a co-op placement that is an integral part of your program of study. A co-op work permit cannot be used for off-campus work.

Co-requisite: A course that must be taken at the same time as another course.

Course: A course is a set of lectures, assignments, and tests in a particular subject area. Students take several courses each semester in order to complete their program of study.
Course Outline/Syllabus: This outlines course outcomes and how students will be evaluated.

Credit: A value assigned to each course. Typically courses are worth 2 or 3 credits each. Credit values are based on the number of classroom hours required in the course.

Deposit: A fee that is part of your tuition and is used to secure your
seat in a program.

eConestoga: This is the learning portal that provides online resources for all of your current courses. eConestoga is the main point of contact between you, your classmates, and instructors outside of the classroom.

Elective Course: An elective course is one that a student can choose to take that is not a requirement for their program. The subject area of elective courses may or may not be related to the subject matter of the program they are enrolled in.

Enrolment Letter: Standard letter that verifies your enrolment which includes program title, start date, full time status, program start/end date, session start/end date.

Full-time Student Status: A full-time student is one enrolled for at least 70 per cent of the hours, or 66 2/3 per cent of the courses in the current session/level of the program.

GPA (Grade Point Average): A weighted average based on the grade received and the credit value of the course. GPA at Conestoga College is expressed on a scale from 0.00 to 4.00 where 0.00 indicates a percentage grade of 54% or lower and 4.00 indicates a grade of 90% or higher.

Graduation with Distinction: Recognition is awarded upon graduation for all students registered in diploma, graduate certificate, and degree programs who achieve an average of 80-89% in all courses
of the program of study, with no failed courses.

Graduation with High Distinction: Recognition is awarded upon graduation for all students registered in diploma, graduate certificate, and degree programs who achieve an average of 90% or greater for all courses of the program of study, with no failed courses.

International Admissions Portal: A Conestoga website used to apply for programs at the College. You can also check the status of your application here.

IRCC: Immigration, Refugees, and Citizenship Canada. (Formerly known as Citizenship and Immigration Canada or CIC)

Mid-term Exams: Exams administered halfway between the beginning and end of the semester to give you and your faculty an indication of how you are doing in the course. Semesters are usually 14-15 weeks long, so mid-term exams are typically during week 7 or 8.

MyConestoga: An online portal used to access all of your Conestoga College online resources including: College email, the Student Portal, eConestoga, CCR, Learning Commons, and more.

Off-campus work: Work that is not a part of your program of study. You must be a full-time student and hold a valid study permit which includes a remark for off campus work eligibility in order to work off campus.

Official Transcripts: Contains the academic achievements of a student and bear the official stamp of the educational institution and are usually sent to a third party.

ONE Card: Is your student identification. The ONE Card is used to gain access to the different services the college provides, such as (but not limited to) testing, printing and library resources, writing tests/exams, receiving course marks, access open computer labs, borrowing materials from the Library Resource Centre and to gain entry to the Recreation Centre.
Peer Evaluation: Involves students giving authentic, responsible and constructive feedback on the performance of other students.

Plagiarism: Is using ideas and words that are not of your own creation without giving credit to the actual producer or author. This can be written words, graphs, charts, photos, etc. Plagiarism may be an attempt to enhance the plagiarizer's work and/or hide a lack of ability.

Prerequisite: A course that must be completed successfully before you are eligible to continue to another course as specified in your program's design.

President's Honor List: Recognition is awarded upon graduation to the student in each diploma, graduate certificate and degree program who obtains the highest average in the program. Students must achieve an average of 90% or greater for all courses of the program of study, with no failed courses.

Program: A set of courses defined by the college that you are required to complete in order to be granted a certificate, diploma, or degree.

Program Chair: The Program Chair provides academic and administrative leadership, supervision and direction to faculty and students. The Chair is responsible for planning, development, delivery, and ongoing review of college programs, ensuring they are relevant to the needs of students, employers and the community at large according to Conestoga's strategy plan.

Program closed: This means that enrolment in your program is full and there are no other seats available. You must either defer your start date or choose another program.

Program Coordinator: The Program Coordinator is an instructor who also oversees your program. This is your main point of contact for issues specific to your program of study.

Registrar's Office: The department that keeps track of all students' academic and financial records at the college. Students can visit the Registrar's Office to pay fees, apply
to graduate, register in part-time courses and order transcripts and other documentation.

Resume (pronounced REZ-U-MAY): A document containing information about your knowledge, skills, and abilities which is commonly used to apply for jobs.
Rubric: A tool for marking or scoring a piece of work. It lists items and criteria with a range of possible scores.

Scholarship: A sum of money awarded to a student. Scholarships normally require an application and are awarded based on academic achievement. Since the money is an award, it does not need to be paid back.

Semester: A period of study (usually 4 months) that defines a level in your program. Each semester is typically
12 to 15 weeks in duration.

Student email: This is the official communication vehicle regarding your academic requirements. Be sure to check it regularly. This is how the college communicates with you!

Student Portal: Find your grade information, college tuition invoices, class schedules and absence reporting.

Study Permit: A document granted by IRCC which allows you to study in a program that is 6 months or longer in duration. Study permits may also include notes about your eligibility to work off campus to earn money while you are studying full-time.

T2202A: The T2202A (or Tuition, Education & Textbook Amounts Certificate) is an income tax form issued annually, recognizing education-related activity within the tax (calendar) year. It shows the amount of tuition paid that may be claimed for income tax purposes. If you were enrolled in a qualifying program, the T2202A form will also indicate the number of months you are eligible to claim for full or part-time enrolment and textbooks.

Transcript: A record of all the courses (passed and failed) that you have completed at the college. A transcript includes your final marks (percentage and GPA) for all of your completed courses and bears the official stamp of the educational institution.

Transfer Credit: Course credit granted by the Credit Transfer Office for studies previously completed by a student.

TRV: Temporary Resident Visa – A
full-page sticker in your passport that is issued by IRCC. A valid TRV is required when you want to cross
a border into Canada.

Tuition: Fees that must be paid in order for you to participate in your program of study.