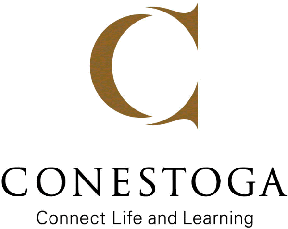 International Student Handbook
2019/2020 | Conestoga College
Conestoga College Institute of Technology and Advanced Learning
This is a companion document to the current Conestoga College Student Guide
Welcome
Your International Office Extends a Warm Welcome!
You are joining international students from over 80 countries who have chosen Conestoga for their academic studies.
And, you've come to the right place. Conestoga is consistently ranked among the very best colleges in Ontario for the quality of its programs and services, as well as student, graduate and employer satisfaction.
One of the great benefits of being an international student at Conestoga is the support of the warm and friendly staff in the International Office and across the college. We will help to make you feel at home in your new college, community and in Canada, and provide many opportunities to meet new friends through many events, activities, and workshops. Dedicated staff at Conestoga will provide you with guidance and assistance every step of the way to help make your experience at Conestoga a success.
Drop by the International Office to meet the staff and while you're there, ask about the many student engagement activities or how to become a volunteer. These opportunities will help enrich your experience of college life in Canada.


Welcome to Canada and Conestoga! We look forward to meeting you.


Christine Buuck
Associate Vice President, Academic Administration and International Education

Student Checklists
The following 3 checklists provide you with a list of suggestions to get you ready for your success at Conestoga.

1. Pre-Departure Checklist

Confirm your acceptance by paying your tuition by the due dates listed in box 22 of your Letter of Acceptance
Apply for your immigration documents: passport, Study Permit, Temporary Resident Visa (TRV) or Electronic Travel Authorization (eTA), and Work Permit, as applicable. Email the College a copy of your Study Permit approval letter issued by Immigration, Refugees & Citizenship Canada (known as IRCC) as soon as you receive it
Check the dates and schedules for International Start Smart/Registration and Conestoga College Program Orientation on the Orientation website
Book your flight to arrive in time for your Orientation and the first day of class
Book airport pick-up
Research the cost of living in your new community to estimate first year expenses

Find a place to live
Learn about your health insurance coverage

Upload your photo for your Conestoga student ONE Card photo ID which you can pick-up upon arrival

2. Recommended Packing Checklist

Ensure you don't forget the following important items:
Conestoga Letter of Acceptance
Passport (ensure it is valid for at least 6 months beyond your departure date)

Study Permit, Temporary Resident Visa (TRV) or Electronic Travel Authorization (eTA), Work Permit, as applicable
Canadian currency for any immediate expenses and credit or debit cards

Mobile phone and/or SIM card with charger and outlet converter
Laptop computer with charger and outlet converter as required by your program
Housing information (address and contact information)
Medications (in original containers) and copies of prescriptions or doctor's notes
Prescription eye glasses and/or contact lenses

Personal hygiene supplies

Clothing suitable for all seasons

3. Arrival Checklist

Pay outstanding tuition fees online, and confirm your invoice (video)

Complete registration: show my Study Permit, Co-op Work Permit (If applicable), and access timetable

Attend Start Smart and Registration Services for Information on housing, immigration and transition services

Open a Canadian bank account

Activate student accounts; including email, Student Portal, myConestoga and eConestoga

Update your local (Canadian) address and cell phone number on your Student Portal

Upload a photo for the Conestoga student ONE Card photo ID

Buy your local transit pass online through the ONE card portal

Select a locker through MyConestoga

Purchase textbooks through the Bookstore

Pick up CSI Health & Dental Plan card from CSI Office, and check your email 4 weeks after arrival for your health insurance card

Complete the Conestoga 101 (CON0101) mandatory online course

Read and understand Conestoga's Student Code of Conduct Policy

Attend Conestoga College Program Orientation (learn about your program, courses and requirements)

Attend International Orientation (receive important information specifically for international students, including immigration requirements, health insurance and transition to life in Canada and at Conestoga)

Campus Maps
These maps will help you to navigate Conestoga's campuses:
850 Fountain Street South
Cambridge, Ontario N3H 0A8 519-748-5220

299 Doon Valley Drive

Kitchener, Ontario N2G 4M4 519-748-5220
Parking is available Monday to Friday, 7:00 am to 4:00 pm.
Pay and Display parking tickets are required. Overnight parking is not permitted. 2-hour free parking in Lot 8 for Welcome Centre visitors.

Downtown (Kitchener) Campus

49 Frederick St.
Kitchener, Ontario N2H 6M7
108 University Avenue East
Waterloo, Ontario N2J 2W2 519-885-0300
Parking is available Monday to Friday, 7:00 am to 4:00 pm. Overnight parking is not permitted.

460 Speedvale Ave West
Guelph, Ontario N1H 0A8 519-824-9390
Parking is available Monday to Friday, 7:00 am to 4:00 pm. Overnight parking is not permitted. Building entrances are labelled doors #1-8
50 Wellington Street Brantford, Ontario N3T 2L6 Tel. 519-756-8228 ext.5491

International Office Services
The International Office team is available to assist you as you transition to your new life at Conestoga and the broader community. We provide you with pre-departure and arrival services as well as day-to-day assistance. Connect with other students to find out what is happening at Conestoga by joining the International Office Facebook page and by following us on Twitter, Instagram, and YouTube.
Remember... Check your college email every day to find out about upcoming activities, workshops, and events.

International Transition Support
International Transition Coordinators provide important services and resources to international students regarding accommodation, transportation, health insurance and services, financial planning, intercultural communication and crisis management. They offer pre-arrival transition webinars and post-arrival skills-building workshops, and act as the first points to help international students navigate their transition to Conestoga College.
International Student Housing Support
Finding safe, comfortable and convenient accommodation is an important step in building your life in Canada.

On-Campus Residence
Conestoga College Residence is available at the Doon and Cambridge campuses. Staying at Residence allows you to live with students from around the world and within walking distance to these campuses. Demand for Residence is high and space is limited. For a complete guide to living in Residence, visit the Residence website.
Off-Campus Housing
Renting off-campus gives you the opportunity to live within the community in a shared or private housing arrangement. A list of online housing search resources are available on the international website. It is important to research your rights and responsibilities as a tenant, and alert yourself to signs of fraud for your own protection. Additional information about finding housing as a newcomer to Ontario can be found on Settlement.org.

Homestay
Homestay provides you an opportunity to live with a local family and immerse yourself in Canadian culture while studying at Conestoga. We collaborate with Canada Homestay Network (CHN), which provides student-family matching. Visit their website to complete an application or for more information contact CHN directly at their or at 519-489-7051 ext. 2029.
International Student Start Smart Registration and Orientation Services
As an international student, International Start Smart/Registration and International Orientation are valuable opportunities for you to receive the information you need as you begin your studies at the College. At International Start Smart registration, you may complete important start-up tasks like picking your time-table, gaining access to your student accounts and participating in campus tours. At International Orientation, you will learn about campus resources and services designed to support your success. Both events introduce you to students from around the globe and help connect you to your new campus community.
Immigration Advising

Conestoga's International Student Advisors assist international students with their Study and Work Permits, Temporary Resident Visas, and other Immigration, Refugees and Citizenship Canada documentation required of international students.
International Student Advisors are available in-person, during regular business hours, at all campuses or by email at internationaladvisor@conestogac.on.ca
Immigration Workshops and Information Sessions
Check your college email or visit the International Office for more information on immigration-related workshops and information sessions organized by International Student Advisors. Topics include: Becoming a Permanent Resident in Canada, Postgraduate Work Permits and more.
Jobs on Campus
Connect with the Career Hub or visit their office at your campus, to find out about on-campus job opportunities through the International Student Jobs on Campus program.
Student Awards and Scholarships
There are a number of awards and scholarships available to international students. Please visit the International Awards and Scholarship website for further information or email internationaladmissions@conestogac.on.ca
Become a Volunteer
Volunteering with the International Office gives you the opportunity to make new friends, learn new skills and get credit on your co-curricular record – a great way to enhance your resume. Volunteers are also recognized with a certificate of participation.
For more information on becoming an international volunteer, please contact the International Office- internationaloffice@conestogac.on.ca, or visit the International Office (Room 200, Welcome Centre).

Student Services
Bookstore
The Bookstore sells textbooks, course materials, school supplies, and a wide range of Conestoga crested clothing and giftware. Please visit the Bookstore website for more information.
Campus Childcare Centres
Conestoga College operates two locations that offer care for children 0 – 4 years of age throughout Waterloo Region. They offer quality early learning and care for children and function as lab schools for post-secondary college programs.
Conestoga childcare centre lab schools are open to college students, college employees and members of the community. Please visit the website for further information.
Conestoga Libraries
Conestoga's Libraries are located at the Doon (Room 2B5), Cambridge (Room A1109) and Waterloo campuses. You can access the majority of library resources online, from anywhere. Search directly from the Library Services home page.
Conestoga's libraries provide a variety of learning spaces and materials to borrow, including books, magazines, journals and DVDs. As a Conestoga student, you also gain access to a huge collection of online resources, including millions of articles, videos and e-books.
Use your ONE Card to borrow books and other resources. To access online resources, visit the Library Services website, search, and enter your Conestoga student number and library PIN when prompted. Your PIN is the last 4-digits of your student number.
You can get tech help from Tech Tutors in any of Conestoga's Libraries. Tech Tutors can help you learn to use software and apps. You can also borrow technology from Conestoga's Libraries. Learn more by visiting the Teach Me Tech website.
Campus Spiritual Room
Conestoga College campuses have non-denominational spiritual rooms to provide students with a designated space for prayer, meditation, etc.
Conestoga Students Inc. (CSI)
Conestoga Students Inc. (CSI) is the official student association at Conestoga College. Students enrolled in full-time programs are members of CSI and have access to all CSI services. Please visit their website for further information or visit their office in person.
CSI Emergency Food Bank
The CSI Emergency Food Bank is an emergency food relief program for current students. The Food Bank is available to any student who finds themselves in need of emergency food however, there are limits and regulations to its usage (see Policies and Procedures following). Food is provided free of charge.
CSI Emergency Food Bank Policies and Procedures:
A valid Conestoga Student ID card is required for food pick-up
Students (and their families) may access the CSI Food Bank once per month.
Single students are limited to one pre-packaged bag of groceries/food per visit
Students with dependents are limited to two pre-packaged bags of groceries/food per visit

Health & Wellness

Staying healthy is important to your overall success as a student. Conestoga College offers comprehensive health insurance and medical services for international students.
CIHIP provides basic insurance coverage, covering you for illness, injury or other medical emergencies (the most expensive health care costs in Canada). It is mandatory for all full-time international students.

A customized CIHIP card will be emailed to your Conestoga email account 3-4 weeks after classes begin. Print this card and keep it on you at all times. Present your CIHIP card when you visit the campus clinic, a walk-in clinic, a doctor's office or a hospital.
CSI Extended Health & Dental Plan provides extended insurance coverage, covering you for "other" medical services such as prescription medication, vision care, dental and other health treatment providers (physiotherapy, chiropractic, massage therapy, etc.)

English for Academic Studies (EAS) students are not automatically enrolled in this Plan. Find out if you are eligible to enroll here, at 519-748-5131 ext. 3585 or at the CSI Health plan website.

Your CSI Extended Health & Dental Plan card can be printed here, or picked up in any CSI office. Present this card when you require any of the above services.

Check out this video for Health Insurance Tips
What else do I need to know about Health Insurance?

It is important for you to understand your health insurance coverage. Please contact the CSI Health and Wellness office by phone at 519-748-5131 ext. 3585 or email at csihealthplan@conestogac.on.ca with any health plan inquiries or for more information.
Who is covered under Conestoga's health insurance plans?

CIHIP and Extended Health & Dental plans primarily cover full-time students. If you are a part- time student or your status changes from full-time to part-time studies, please notify CSI immediately to ensure that you have health insurance coverage.
Is my family covered under my health insurance plans?

If you are in Canada with "dependents," (your spouse, or children under the age of 21), you will need to purchase insurance for them. Go to www.cihip.ca and click on "Add Dependents" to purchase insurance for your dependent(s). Purchasing coverage for your dependents before arrival is highly recommended to avoid long delays."
When does my health insurance coverage begin?

Your CIHIP coverage automatically includes early arrival emergency only coverage for you and any enrolled dependents. This begins 1 calendar month prior to the beginning of coverage. You must contact Studentcare as-soon-as-possible if you have an early arrival medical emergency. For earlier than 1 calendar month arrival coverage, purchase coverage with other insurers.

Your CIHIP plan will cover you from the first day of class until your last day of class during that academic year. Your CSI Extended Health & Dental plan coverage will be in effect from your first day of class until August 31 regardless of when your last day of class is, or your graduation date.

If you arrive before the first day of class, please email a Studentcare Representative to arrange Early Arrival Insurance.
Can I opt out of health insurance coverage?
No, you cannot opt-out of the Conestoga International Health Insurance Plan. We know that Studentcare offers our students an excellent plan with great benefits at a reasonable cost. We want to make sure you are protected.

If you are studying on a government sponsorship which includes insurance or have a valid OHIP (Ontario Health Insurance Plan) card, you may be exempt from the College plan.
Medical & Health Care Services
As an international student, it is important to be aware of medical and health care services available to you both on and off campus.
On Campus
Conestoga College has various supports and services for your health and well-being.
Medical Care Clinic
Counselling Services
Wellness Office


Immunization

Prescriptions, medications and renewals

Lab services

Sexual health and information

Skin conditions

Stress management

Relationship difficulties

Anxiety

Depression

Family concerns

Registered massage therapy

Chiropractor

Physiotherapy

Spot RX Pharmacy
Off Campus
In addition to the numerous healthcare providers on-campus, you may choose to seek community providers.
Medical Clinics: When sick, your first stop is a medical clinic – if you are not able to access the on-campus clinic, browse these options to find the clinic in your community. With your CIHIP coverage you have access to the Preferred Provider Network (PPN). This is a network of medical practitioners available to international students in Ontario. When you visit these preferred providers, you will not have to pay them directly for their services that are covered in your plan. The clinic/doctor will bill the insurance company directly.
Hospitals: Unlike some countries, hospitals are for serious emergencies only; not minor ailments (such as a cold/flu). If you must go to the hospital, be sure to take your CIHIP card with you. The hospital will usually give you an invoice for your care/treatment/stay that must be paid within a certain timeframe (usually within 30 days of your visit). Read here to find out how to access emergency support within your community!
Mental Health & Counselling: It is essential to look after both your mental and physical health. In addition to the many on-campus mental health/counselling supports, there are free community services that offer students access to confidential counselling and other mental health supports. Reach out to Good2Talk, a student helpline, for 24/7 mental health support by calling 1-866-925-5454, connect through 2-1-1, or visit their website.

IT Services - Computer Help
IT Services is available to help you answer these common questions.
How do I unlock my account? How do I connect to Wi-Fi?
Where can I check my student email? What is my username and password?
If your password has expired, you can login to a school computer, click ok and reset the password (you can keep the same password if you wish). If you are not on the premises, you can go to vpn.conestogac.on.ca and reset it there. For answers to these and other questions as well as detailed information on how to setup and access college tools and resources, please visit the IT Services website.
If you are having difficulty and need additional support, you can email ITSDesk@conestogac.on.ca Location: Doon: Room 1E12 Phone: 519-748-5220 ext. 3444
One Card - Student ID Card
What is the ONE Card?
The Conestoga ONE Card is the official identification card for all daytime students and employees. It is designed to enhance the student experience by offering an all-in-one solution on campus.
Features include:
Student identification
Printing Card
Recreational Centre Card
Access services
Library Card
On & Off Campus purchasing Card
Please visit the ONE Card website for further information.
Safety and Security and Parking Services

Safety is a key priority for our College community. Conestoga's Safety and Security team is available to support your safety. They also provide first aid, parking services and a WalkSafe Program.
Conestoga Mobile Safety
Conestoga's Security Services has developed a smartphone app that provides smartphone users with direct access to campus information, safety resources and emergency contacts. Download the free app to receive the latest campus news and emergency notifications, parking information and other services tailored to meet the needs of the Conestoga community.
Student Engagement
Student Engagement provides opportunities for students to get involved, to connect with each other, and build skills.
Conestoga 101
All new full-time cohort students should access Conestoga 101 (CON0101) through eConestoga. CON0101 is a mandatory course in program designs. This self-directed online course will take approximately 90 minutes to complete, and focuses on introducing new students to the supports, services, and opportunities available at the college. For login support, contact IT Services.
Orientation
Student Engagement facilitates your College and Program Orientation. Make sure to attend your Orientation on your scheduled day. For information, visit the Orientation website.
Do not feel nervous about coming to Conestoga. We have staff and student volunteers to welcome you during Orientation! Find someone who is wearing a "LOCAL" t-shirt to ask questions and get help. Remember, "Once you're here, you're a LOCAL too!"
Volunteer Opportunities, Workshops, and Activities!
Student Engagement Offers:
Leadership Workshops
Volunteer Opportunities
English Conversation Partners
Orientation Leaders
Peer mentorship program
On-campus events for all students
Off-campus trips and activities for International Students
Information Desk at the Doon Campus
Paid job opportunities
The Co-Curricular Portal is an interactive and searchable website to explore opportunities and events offered at Conestoga. Co-Curricular activities are an important part of your college experience and help you make connections with other students while building your skills. Opportunities include volunteering, workshops, recreational activities and events, or athletics.

Academic Success
Student Success Services
Here at Conestoga, your academic success is our primary goal. Student Success Services offers support to students in a variety of areas including one to one appointments with Success Advisors. Become familiar with their services as you begin your studies at the College.

Student Career and Employment Advising Services
The Career Hub team provides career and employment advising services for all full-time Conestoga students and International graduates.
Advising appointments are available at all campuses in person and virtually by phone, email, and Skype. Appointments and drop-in services are available at the Doon campus, Monday through Friday, 9 am – 4 pm. See My Career for the service schedule at the Cambridge, Waterloo, and Guelph campuses.

Student Rights and Responsibilities
As a student, you are entitled to learn, study and work in an environment that is civil, safe and respectful of your well-being and dignity — that is your right. As a student, you are also expected to conduct yourself in a responsible manner that provides all members of the Conestoga community with the same respect and dignity that you are entitled to — that is your responsibility. Rights and Responsibilities are a partnership; you cannot have one without the other.
The Student Code of Conduct and the Student Concerns policy govern student rights and responsibilities on all campuses, in residence and at all college-sponsored activities off-campus. It is the responsibility of all members of the college community to uphold the principles of these policies, including students, employees, contractors, third party service providers, volunteers and visitors of the College.
Academic Dates
To confirm orientation dates, program start dates, withdrawal/refund deadlines, fees due dates, College holiday closures, Student Success weeks, Convocation dates and Intersessions (breaks with no classes) please check the college website.
When you Graduate
Convocation
Convocation (graduation) is an important celebration to mark your successful program completion. You can invite your family to attend the ceremony and reception, held in November and June each year. Visit the convocation website for more information.

Immigration Information
As an international student, you are required to comply with the policies set out by Immigration, Refugees and Citizenship Canada (known as IRCC). The following information will provide you with requirements for immigration documentation and policies, relevant to your studies and work in Canada.

About Your Study Permit (authorization to study in Canada)
About Your Temporary Resident Visa (TRV) or Electronic Travel Authorization (eTA) (authorization to travel/enter Canada)
About Your Government (Ontario) Photo Card
About Your Social Insurance Number (SIN) Card
About Working On and Off Campus
About Your Co-op/Work Permit
About Work Permits for Your Spouse or Common-law Partner in Canada
About Post-Graduation Work Permits (PGWP)
Immigration, Refugees and Citizenship Canada Call Centre
The IRCC phone number is 1-888-242-2100.
Call Centre Hours: Monday to Friday (8:00 AM - 4:00 PM)

Visit the IRCC Website for more information

Safety Tips On-campus
Cyber Security Awareness
While in college, your computer and mobile devices are primary tools in your educational and social life. Students use the Internet for homework, research, social networking, online shopping and other activities.
When you log on to the Conestoga campus network, what you do online could affect not only your computer but other students and the network as well. By combining up-to-date security tools with good judgment, you and your college community are much less likely to encounter a security violation, loss of data, or system problems.
To educate yourself, the College has multiple resources (you need to have your College username and password to use these resources).
*Free online study material including IT Security Awareness courses and video clips.
*Report any IT Incident immediately by calling IT Services Desk x3444 or IT Security Officer x3148 or email itsec@conestogac.on.ca
KIRPAN – College policy

Students and employees who are baptized observers of Khalsa Sikhism or who observe the Sikh religion may wear kirpans on campus. Students must be able to demonstrate that they must wear a kirpan as part of their religious beliefs.
Wearing a kirpan on campus is permitted subject to the following conditions:
Campus Security Services may request individuals to provide a letter from the Gurdwara confirming that they are Khalsa. In cases where this is not possible, a signed declaration by the student will be sufficient.
The kirpan (hilt, blade, and sheath) is not to be greater than seven (7) inches (17.8 centimeters) in length.
The kirpan should be concealed under the wearers' clothing and not visible.
the wearer must ensure the kirpan is sufficiently secured to render its removal difficult (but not impossible)
The kirpan should not be removed from its sheath
A student's program may be modified, when wearing the kirpan could inadvertently cause physical harm to the wearer or another individual during college authorized activities
THE RIGHT TO WEAR THE KIRPAN MAY BE SUSPENDED IF IT IS MISUSED BY THE WEARER

Life In Canada
Banking
Setting up a bank account in Canada is easy. There are many banks located close to all Conestoga campuses:
When opening a new bank account, you will be required to provide identification, such as your passport and Conestoga student ID card (ONE Card).
Cell Phone Service
Here are some tips to help you set up your cell phone service in Canada:
Research service providers, such as Fido, Bell, Rogers, Virgin and Telus. Visit company websites or compare all plans, costs and contracts here
Purchase a cell phone at your local shopping mall, or attend Conestoga's Start Smart at the beginning of each semester where various cell phone providers will be on campus to assist you.
Climate

Conestoga College is located in Southwestern Ontario. This region has four very different seasons: fall, winter, spring and summer. Check the weather forecast on The Weather Network or Environment Canada to plan what to wear to stay comfortable in the weather.
Fall (September to November): Days begin to grow colder, and the daylight hours begin to shorten. The colour of the leaves on the trees shift to brilliant hues of red and gold, and eventually fall to reveal bare branches.
Winter (December to March): Temperatures are usually below 0°C, and may fall below -15°C, with freezing rain and snow likely events. Stay warm by wearing layered clothing, and enjoy winter activities like skiing, ice-skating and snow tubing.
Spring (April to June): Spring brings longer daylight hours and new leaves bloom on the trees. Weather can be unpredictable at this time, with snow, rain and bright sunshine sometimes all in the same day.
Summer (June to August): Temperatures are hot and humid, and can reach above 30°C. Visit Ontario's parks to hike, fish and camp and cool off with a swim in one of Ontario's 250, 000 lakes.
Check out the Winter in Canada video for tips
Currency
Canadian currency uses dollars and cents – 100 cents equals 1 dollar. Here is some common slang for Canadian money:
5 cents – nickel
10 cents – dime
25 cents - quarter
$1 coin – known as a Loonie (they have a picture of a Canadian loon on them)
$2 coin – known as a Toonie (just for fun!)
Canadian bills or bank notes are commonly available in $5, $10, $20, $50 and $100 denominations. Canadian bills are brightly coloured making them easy to distinguish from one another.
Making Payments
Most grocery stores, shops and malls accept cash, debit and credit cards to process transactions. When paying larger, recurring bills, such as your rent or electricity, many people utilize the following methods:
Direct Deposit: An automatic electronic transfer from one bank account to another.
E-Transfer: A one-time electronic transfer from one bank account to another. Check with your bank to see if you will be charged fees for e-transfers, and if there are limits to how much you can transfer per day.
Holidays
Check your academic calendar for important academic dates and College holidays throughout the year. Ontario has 10 "statutory" holidays, on which most schools, banks, government offices, stores and other businesses are closed. Most restaurants and gas stations remain open.
Statutory Holiday

| Date | Description |
| --- | --- |
| Labour Day - Monday, September 2 2019 | In honour of the achievements of workers. This marks the end of summer, and is the last day before students return to schools, colleges and university. |
| Thanksgiving Day - Monday, October 14 2019 | Traditionally in honour of the autumn harvest, now a time to offer gratitude for friends, family and other blessings in your life. |
| Christmas Day - Wednesday, December 25 2019 | In honour of the Christian belief in the birth of Jesus, celebrated by exchanging gifts and sharing meals. |
| Boxing Day - Thursday, December 26 2019 | Traditionally a day where servants would receive a box of presents from their employers, now a day often spent shopping due to post-Christmas sales and discounts. |
| New Year's Day - Wednesday, January 1 2020 | In honour of the beginning of the new calendar year. |
| Family Day - Monday, February 17 2020 | In honour of families in Ontario. |
| Good Friday - Friday, April 10 2020 | In honour of the Christian belief in the death of Jesus. |
| Victoria Day - Monday, May 24 2020 | In honour of Queen Victoria's birthday. For many, this marks the start of summer in Ontario. |
| Canada Day - Wednesday July 1 2020 | In honour of the creation of Canada in 1867. |
| Civic Holiday - Monday, August 3 2020 | In Toronto, known as "Simcoe Day" honouring John Simcoe, who protested slavery. |
What to see and do in Ontario
The province of Ontario is rich in heritage, culture and amazing places to visit. There are many website available for you find ways to explore Ontario. Visit the Ontario Travel website for more information.
What is happening in your area?
Many fun and exciting events happen right here in the Kitchener-Waterloo Region. Check the events website for more information.

Community Information
Volunteering in the community
Volunteering in your local campus community is a great way to learn about the Canadian workplace and gain valuable unpaid experience. Google: Volunteer opportunities in [name of city] to find something that suits your skill set and talents.
Transportation
All campus cities have excellent networks of safe, reliable and convenient public transit systems.
Local Transit & Bus Passes
All campus cities have excellent networks of safe, reliable and convenient public transit systems. Most students use a local transit pass as it is an affordable way to commute to Conestoga College. There are different transit passes for students at each campus.
For Doon (Kitchener), Cambridge, and Waterloo campus students
Doon, Waterloo and Cambridge students use Grand River Transit to travel between Kitchener, Waterloo and Cambridge. Visit Grand River Transit's website for maps, fares and schedules, and download the EasyGo app for real-time trip planning (search for GRT EasyGO in the App store or Google Play store).
How much does a transit pass cost?
With your ONE Card student ID, full-time students may purchase a 4-month bus pass for unlimited travel at the start of every semester. Conestoga Students Incorporated (CSI) has advocated and partnered with Grand River Transit to provide Conestoga College full-time registered students within Waterloo Region the opportunity to purchase a GRT Term Pass (4-months) at a discounted rate of $300.
How do I purchase my 4-month GRT Term Pass?
You are able to purchase your 4-month Transit Term Pass online through the ONE Card portal with debit card or credit card.
Once a student has fully registered in-person on campus, you can use your Condor ID and password to log in to the ONE Card portal where this option will be available to purchase* (please note you need a debit/credit card to proceed).
Once this is purchased, within 48 hours, it will be connected to the GRT system and you can use your ONE Card for an easy tap and go experience.
If you have any questions please reach out to CSI at csi@conestogac.on.ca or visit their website for general information or the ONE Card office at ONECard@conestogac.on.ca for any technical or purchasing questions.
How do I use my GRT Term Pass on the bus?
The pass will be loaded on your Conestoga College ONE Card. When you board the bus, tap your card on the smart card reader in the bottom corner of the farebox. If your tap is successful, you'll hear a ding and the screen will show "Conestoga College Thank You."
Is there any free shuttle service between campuses?
CSI Provides a complimentary shuttle service travelling between Residence, Cambridge campus and Doon campus at two locations. This service is free to all Conestoga College students, faculty and staff who show the shuttle driver their ONE Card. Find the shuttle schedule at http://conestogastudents.com/services/csi-shuttle/

Please note that the shuttle runs September-April only, and does not function in the spring semester between May-September.
For Guelph campus students
For Brantford campus students
Brantford students use Brantford Transit to travel around the city.
With your student ID card, full-time students are eligible for unlimited travel on Brantford Transit from September 3, 2019 – April 30, 2020. The cost for this is included in your Conestoga College tuition.
Pick up your student ID card during Registration & Orientation events.
Visit Brantford Transit's website for maps, fares and schedules, and use the "Next Bus" service to find real-time bus route and time information. Please note that local bus routes in Brantford are NOT visible on Google Maps.

Check out this video on Transportation Tips for International Students
Regional Bus and Train Travel
If you are looking to travel outside of your local area, there are three ground transportation options:
GO Transit offers both bus and train travel options to downtown Toronto and other nearby urban centres.
Greyhound Bus services over 1,100 locations in Canada and also offers service to the United States. Pick-up locations are available in all campus cities.
VIA Rail offers train travel to many locations across Canada .
Driving & Parking at Conestoga
If you would like to drive in Canada, please note that a valid driver's license is required by law to drive a car or other motor vehicle.
International Driver's Permit + Foreign Driver's License
If you have a valid driver's license from your home country and plan on driving in Ontario, you will need an International Driver's Permit (IDP) from your own country. You need to have this permit with you when you arrive in Ontario. You cannot apply for one after you have arrived in Canada.
If you do not have a driver's license from your home country, to legally drive a car in Canada, you will need a driver's licence issued by the government of Ontario. You must have it with you whenever you're driving. With it, you can drive anywhere in Canada. The process to get a driver's licence in Ontario can be found on the Ministry of Transportation's website.
Students may purchase parking permits each term that allows them to park their vehicles in designated lots around each campus. Find parking permit costs and parking lot maps at the Parking Services website.

Taxi Services
There are many local cab/taxi companies in each campus community that you can call to request a ride. The taxi driver will come to your location to pick you up and take you to your destination. There is an initial pick-up fee as well as a charge based on the distance you travel.
Doon, Waterloo and Cambridge students can call Waterloo Taxi at 519-888-7777
Brantford students can call Brant Taxi at 519-752-1010
Guelph students can call Red Top Taxi at 519-821-1700
Where to Shop
Grocery Stores
There are many grocery stores in your local community, from large full service grocery stores, to small ethnic food shops to "open air" farmers markets. For a full listing of local food stores, please visit https://www.yellowpages.ca/ and search "grocery store" and the name of the city.
Shopping Malls
Each campus city has a large, indoor mall, many smaller neighbourhood plazas and unique downtown shopping areas. Find shopping options near your campus below:
Safety & Security
Your safety and wellbeing is important to us. An understanding of Security Services and protocols on campus and in the community will help keep you and others safe.
Personal Safety Tips
While at home, do not tell strangers where you live
While socializing, do not leave your drink unattended at a bar, club or party
While walking, obey all rules of the road, and cross streets only at designated intersections
While driving, wear your seatbelt and do not use your phone for texting/calling while driving
While online, never give out personal information online, especially banking or immigration information
Security Services
On Campus: Security Services provides 24-hour security at the Doon, Cambridge and Waterloo campuses and day, evening and 24-hour weekend security at the Guelph campus.
Both apps provide direct access to campus information, safety resources and emergency contacts.
Off Campus: If you require police assistance in a non-emergency situation, you may contact your local police service.
Emergency Services
Call Emergency Services for incidents including a crime in progress, a serious medical issue or injury, or a fire. You may ask a translator to assist you in your report.
On-Campus: All emergency phones on campus are linked directly to Security. Someone who will be able to monitor you on a security camera will answer your call immediately. It is important to stay calm when making an emergency call as Security will ask you:
Your name
Nature of emergency
A phone number or extension where you can be reached
DO NOT hang up the phone until Security has all pertinent information.
Off-Campus: Police, Fire, Ambulance dial 9-1-1

What we Mean When we Say
Academic Integrity: Being ethical in all of your schoolwork. Be honest and do not cheat or plagiarize in your assignments, tests or exams.
Achievement Report: The Student Achievement Report includes an Academic Standing Decision and all courses with or without a formal assessment component. These reports are available on the Student Portal.
Admissions Portal: Find your Letter of Acceptance and submit new program applications here.
Advanced Standing: Beginning a program at a point in the design that is further along the study path (i.e. typically in a semester beyond level one of the program).
APA: APA @ Conestoga is the style guide used by Conestoga College. It guides students on how to avoid plagiarism by properly acknowledging all sources used in a paper. It is also used to guide students on how to organize their research in a consistent format.
Articulation Agreement: An agreement between two post-secondary institutions that recognizes a student's achievement at another college or university. An existing articulation agreement can be used to enter a program with advanced standing.
CCR (Co-Curricular Record): Your record of extracurricular activities. These activities are completed outside of your studies (e.g. volunteer work), contribute to your experience, and can be used to enhance your resume.
Co-op Work Permit: An Immigration, Refugees and Citizenship Canada (IRCC) document that is required in order for you to work in a co-op placement that is an integral part of your program of study. A co-op work permit cannot be used for off-campus work.
Co-requisite: A course that must be taken at the same time as another course.
Course: A course is a set of lectures, assignments, and tests in a particular subject area. Students take several courses each semester in order to complete their program of study.
Course Outline/Syllabus: This outlines course outcomes and how students will be evaluated.
Credit: A value assigned to each course. Typically, courses are worth 2 or 3 credits each. Credit values are based on the number of classroom hours required in the course.
Deposit: A fee that is part of your tuition and is used to secure your seat in a program.
eConestoga: this learning portal provides online resources for all of your current courses. eConestoga is the main point of contact between you, your classmates, and instructors outside of the classroom.
Elective Course: An elective course is one that a student can choose to take that is not a requirement for their program. The subject area of elective courses may or may not be related to the subject matter of the program in which you are enrolled.
Enrolment Letter: Standard letter that verifies your enrolment which includes program title, start date, full time status, program start/end date, session start/end date.
Full-time Student Status: A full-time student is one enrolled for at least 70 per cent of the hours, or 66 2/3 per cent of the courses in the current session/level of the program.
GPA (Grade Point Average): A weighted average based on the grade received and the credit value of the course. GPA at Conestoga College is expressed on a scale from 0.00 to 4.00 where 0.00 indicates a percentage grade of 54% or lower and 4.00 indicates a grade of 90% or higher.
Graduation with Distinction: Recognition is awarded upon graduation for all students registered in diploma, graduate certificate, and degree programs who achieve an average of 80-89% in all courses of the program of study, with no failed courses.
Graduation with High Distinction: Recognition is awarded upon graduation for all students registered in diploma, graduate certificate, and degree programs who achieve an average of 90% or greater for all courses of the program of study, with no failed courses.
International Admissions Portal: A Conestoga website used to apply for programs at the College. You can also check the status of your application here.
IRCC: Immigration, Refugees, and Citizenship Canada. (Formerly known as Citizenship and Immigration Canada or CIC)
Mid-term Exams: Exams administered halfway between the beginning and end of the semester to give you and your faculty an indication of how you are doing in the course. Semesters are usually 14- 15 weeks long, so mid-term exams are typically during week 7 or 8.
MyConestoga: An online portal used to access all of your Conestoga College online resources including College email, the Student Portal, eConestoga, CCR, Learning Commons, and more.
Off-campus work: Work that is not a part of your program of study. You must be a full-time student and hold a valid study permit that includes a remark for off campus work eligibility in order to work off campus.
Official Transcripts: contains the academic achievements of a student and bears the official stamp of the educational institution.
ONE Card: Is your student identification. The ONE Card is used to gain access to the different services the college provides, such as (but not limited to) testing, printing and library resources, writing tests/exams, receiving course marks, access open computer labs, borrowing materials from the Library Resource Centre and to gain entry to the Recreation Centre.
Peer Evaluation: Involves students giving authentic, responsible and constructive feedback on the performance of other students.
Plagiarism: Is using ideas and words that are not of your own creation without giving credit to the actual producer or author. This can be written words, graphs, charts, photos, etc. Plagiarism may be an attempt to enhance the plagiarizer's work and/or hide a lack of ability.
Prerequisite: A course that must be completed successfully before you are eligible to continue to another course as specified in your program's design.
Presidents Honor List: Recognition is awarded upon graduation, to the student in each diploma, graduate certificate and degree program who obtains the highest average in the program. Students must achieve an average of 90% or greater for all courses of the program of study, with no failed courses.
Program: A set of courses defined by the college that you are required to complete in order to be granted a certificate, diploma, or degree.
Program Chair: The Program Chair provides academic and administrative leadership, supervision and direction to faculty and students. The Chair is responsible for planning, development, delivery, and ongoing review of college programs, ensuring they are relevant to the needs of students, employers and the community at large according to Conestoga's strategy plan.
Program closed: This means that enrolment in your program is full and there are no other seats available. You must either defer your start date or choose another program.
Program Coordinator: The Program Coordinator is an instructor who also oversees your program. This is your main point of contact for issues specific to your program of study.
Registrars Office: The department that keeps track of all students' academic and financial records at the college. Students can visit the Registrar's Office to pay fees, apply to graduate, register in part-time courses and order transcripts and other documentation.
Resume (pronounced REZ-U-MAY): A document containing information about your knowledge, skills, and abilities that is commonly used to apply for jobs.
Rubric: A tool for marking or scoring a piece of work. It lists items and criteria with a range of possible scores.
Scholarship: A sum of money awarded to a student. Scholarships normally require an application and are awarded based on academic achievement. As this money is an award, it does not need to be paid back.
Semester: A period of study (usually 4 months) that defines a level in your program. Each semester is typically 12 to 15 weeks in duration.
Student email: This is the official communication vehicle regarding your academic requirements. Be sure to check it regularly. This is how the college communicates with you!
Student Portal: Find your grade information, college tuition invoices, class schedules and absence reporting.
Study Permit: A document granted by IRCC that allows you to study in a program that is 6 months or longer in duration. Study permits may also include notes about your eligibility to work off campus to earn money while you are studying full-time.
T2202: The T2202 (or Tuition, Education & Textbook Amounts Certificate) is an income tax form issued annually, recognizing education-related activity within the tax (calendar) year. It shows the amount of tuition paid that may be claimed for income tax purposes. If you were enrolled in a qualifying program, the T2202 form will also indicate the number of months you are eligible to claim for full or part-time enrolment and textbooks.
Transcript: A record of all the courses (passed and failed) that you have completed at the college. A transcript includes your final marks (percentage and GPA) for all of your completed courses and bears the official stamp of the educational institution.
Transfer Credit: Course credit granted by the Credit Transfer Office for studies previously completed by a student.
TRV: Temporary Resident Visa – A full-page sticker in your passport that is issued by IRCC. A valid TRV is required when you want to cross a border into Canada.
Tuition: Fees that must be paid in order for you to participate in your program of study.