Indigenizing Post-Secondary Education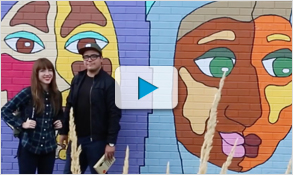 Indigenizing post-secondary education refers to being inclusive of indigenous knowledge, experiences, students, scholars and materials as well as developing spaces that reflect indigenous ways of learning and knowing. It is one of the calls to action provided in Honouring the Truth, Reconciling the Future, the 2015 report of the Truth and Reconciliation Commission of Canada.
Conestoga is committed to this process of reconciliation with and support for Canada's indigenous people.
This video, developed with the generous support of Toyota Motor Manufacturing Canada, was created to help inspire educators and employees in their efforts to make post-secondary education accessible to and supportive of indigenous students.
It provides essential background information and shares the voices of indigenous post-secondary students and elders in order that we may learn from their voices and suggestions.
Please watch the video and reflect on how you can learn more, get involved with supporting indigenous students, and re-work curriculum and services to support the participation and success of indigenous students in your college or university.
For more information about the information shared in the video, contact Conestoga's Aboriginal Services office.
Additional resources: