Meet the 2021 student member candidates. (presented in alphabetical order)
Amanuel Negussie, Bachelor of Computer Science
My name is Amanuel Negussie and I am a 2nd year student taking a Bachelor of Computer Science degree. As tough as first year was, I truly enjoyed gaining the valuable knowledge and experience from my course as well as the online friendships created with fellow colleagues. Conestoga College are a hard-working, cooperative community of students and instructors excited to take our next steps into the workforce.
I would like to serve on the Board of Governors so that I can provide a meaningful perspective as a STEM student in Conestoga College. It would be an honour to sit as one of the governors because I care about educational reform in a manner that is student-centric and being on the board will allow me to make instrumental changes that reflect our student body. I'm interested in helping the student body feel heard and that their voice matters. I think one way is by making sure to poll students and give them a place to contact me personally, with feedback on their college experience. When it's my turn to provide insight or an opinion on a topic, I will feel confident with my contribution because it carries the weight of other students' valuable opinions. I am approachable and maintain humility and feel at my best when I'm investing my knowledge and experience into assisting as many people as possible. I want to see all students have the best experience in knowledge, networking, and in their careers.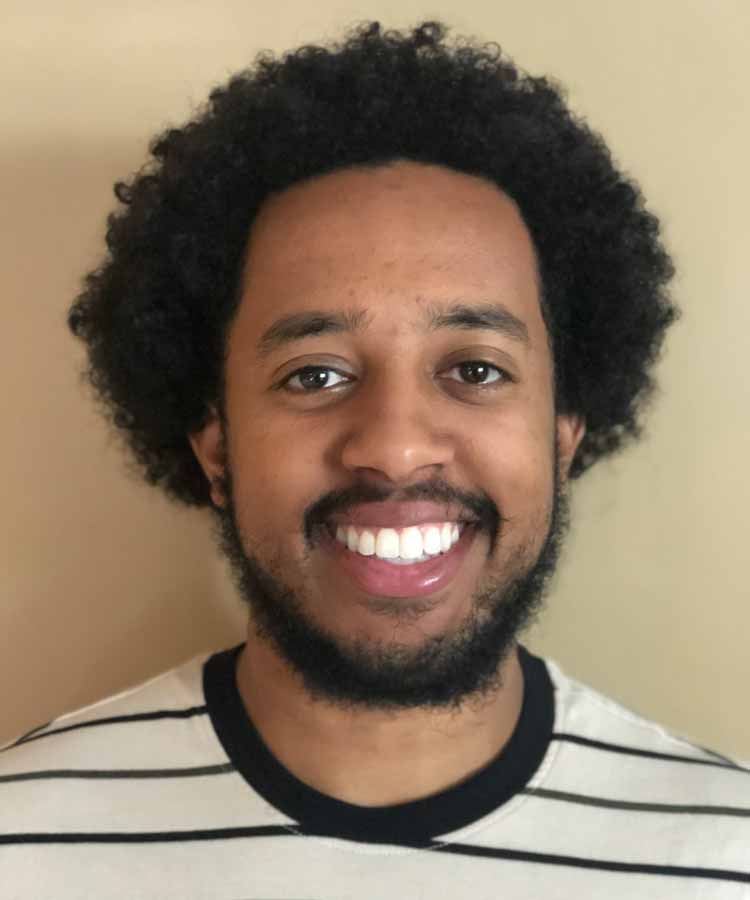 Anmol Sahdev, Structural Steel Management and Detailing
Hello friends, I am Anmol Sahdev from Punjab, India. I am currently studying in the Structural Steel Management and Detailing program. I have graduated with a Bachelor's of Civil Engineering with 2 years of work experience in the construction industry. I am also in the family business, from where I have learned some excellent skills to manage any work.
It will be a big honor for me to serve on the Board of Governors as a student member. I feel it is really a big opportunity for all domestic and international students to address their views through a student member as a medium, and I assure you all that your voice will be heard and solved. There are few concerns for me and my fellow mates, which I feel should be in the limelight, like more co-op opportunities and scholarships.
If you want any change or have an issue, please let me know because I really care for others and will always be humble with you all. As the Board of Governors, this body establishes goals or objectives for the development and goodwill of our prestigious college, and I will always put my best effort which will favor our students and the college.
So it is the right time for me to request you all as "You've all got to vote, vote, and vote. That's it; because that's the way we can all move forward."
Thank you.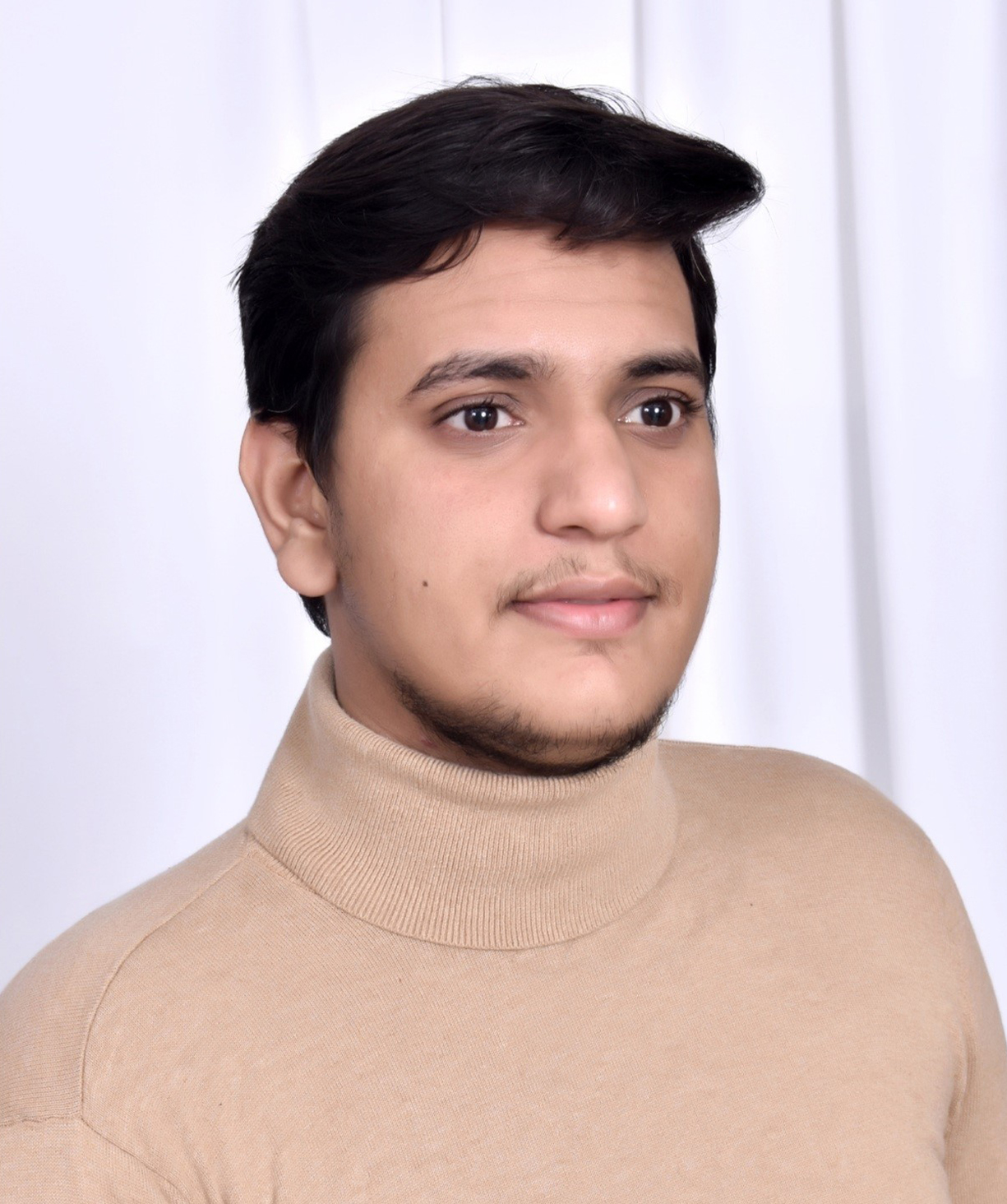 Ceceillia Keyes, Interior Design
I started my journey with Conestoga in Radio Broadcast where I graduated with high honours, dean's list, program representative, and an excellence in marketing award. After Radio I went on to Business to broaden my horizons, I learned how to effectively get my point across and how to speak in front of any group of people. I did a year in Business where I was on the varsity rugby team, did leadership training provided by Conestoga, frequented the gym on campus, and was on honour roll. I also enjoyed the concerts CSI provided like Tokyo Police Club and Alessia Cara. Just this year I graduated from Visual Merchandising Arts as a program rep, a student experience ambassador, and honour roll again. I absolutely loved this program and found a way to bring my business and creative side together, Covid did make it difficult to go to different events like I have in my past programs but I was able to attend the virtual talk with Pete Davidson and some of the virtual career fairs. I'm for sure looking forward to when there can be more in person events, classes, and that the campus will be open again. Coming this September I will continue my academic career at Conestoga by taking advantage of the bridge program to Interior Design. I have been to many events hosted by Conestoga, CSI, and the Rec center in-person and virtually, I would love to share my experience to better Conestoga as a whole.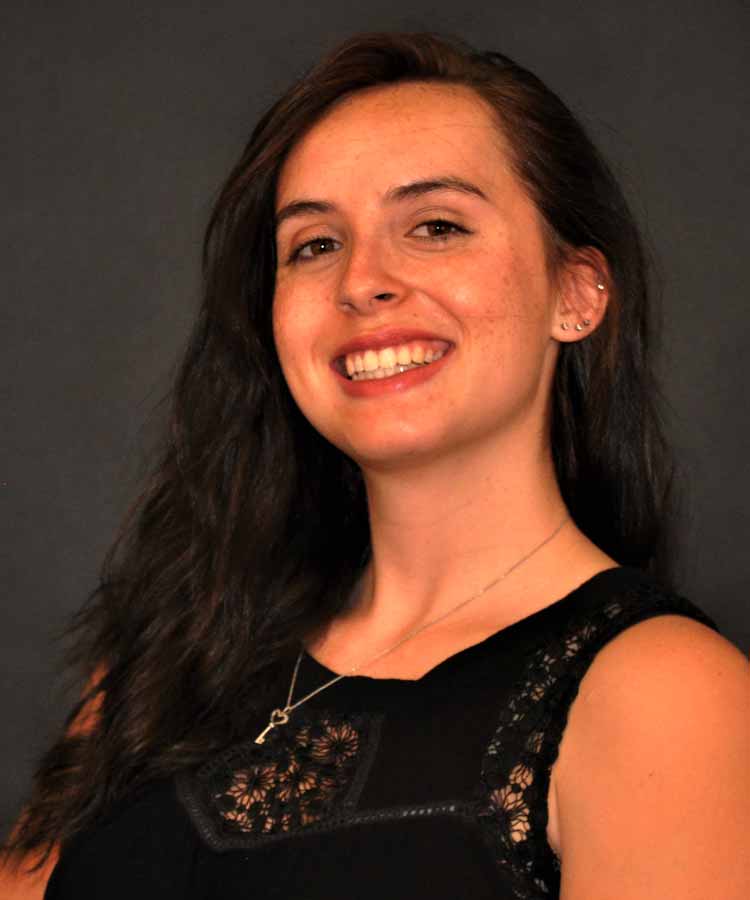 Dylan Parker, Registered Practical Nursing

During my current studies I have taken on the role of student representative on our programs advisory committee to help hear both sides of the now virtual classrooms, and get to know my faculty and our community partners better. I have also made the attempt to connect and support all of the students within our cohort by sending weekly emails to touch base on important information, as well as acting as a liaison between the students and our faculty for issues of greater scale. Furthermore, in reaching out to weRPN I have joined their student ambassador program, where I became knowledgeable with the outlined concepts the Registered Practical Nurses Association of Ontario sets for RPNs, as well as provide useful resources to students who may benefit from such. Outside of the classroom my career for the past 6 years has been at McDonald's where I hold the position of shift manager. With this role my responsibilities include planning day-to-day operations, implementing strategies to complete duties delegated by senior management, monitoring employees to ensure quality, service, and value are upheld to McDonald's strategic standards, various administrative duties, and more. Following my previous studies I worked a pleasant 8 months at Guelph General Hospital as an OTA/PTA where I coincidentally discovered my passion for nursing, and at the same time continued to develop my rooted soft skills of communication, prioritization, work-ethic and discipline. Though I am not enrolled within a formal business program, I hope my track record may assist in highlighting the skills I will bring to the board. Thank you.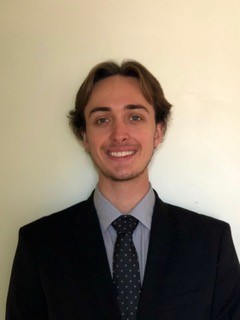 Harmandeep Singh, General Arts and Science
Firstly, I would like to become a member of Board of Governors because I want to help my dear friends who study at Conestoga College. I want to help them in the problems they face related to study or any other. Secondly, when I was in India I saw my father helping the poor people of my village, and the things he did to improve relationships with those in need inspired me to do that kind of work in my life. I also have good communication skills, problem solving, time management, politeness, leadership abilities, and last but not the least I make friends every easily. Lastly, in India I worked in many volunteer programs and did many things for people. In March 2020 my friends and I visited a nearby city to distribute food to the poor people who have no food because of the lockdown.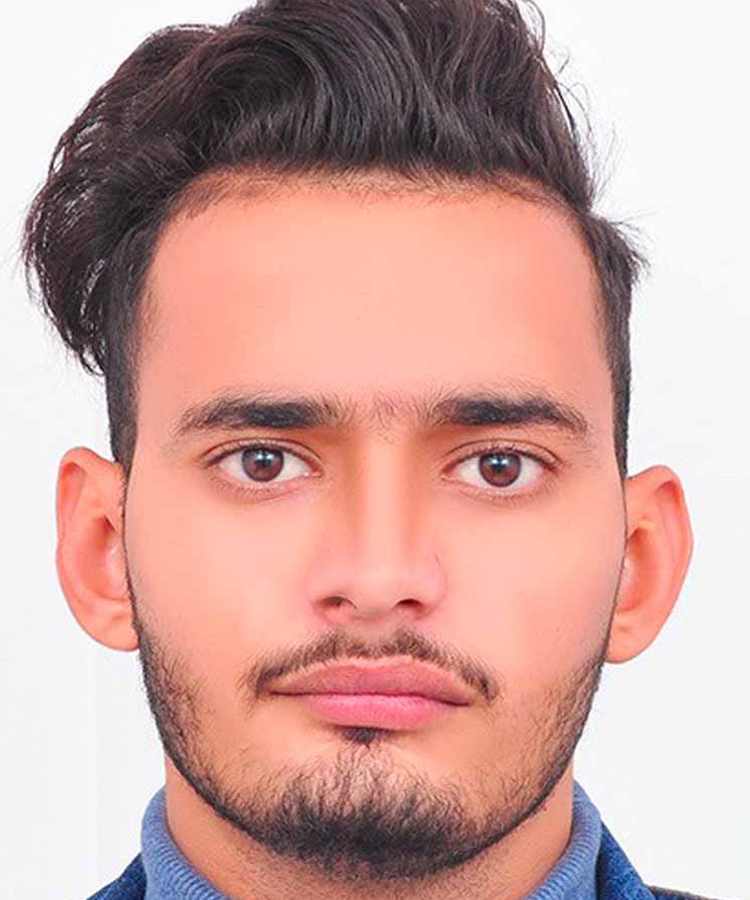 Hrishikesh Tarawade, Strategic Global Business Management
Being elected to the Board of Governors would give me a once-in-a-lifetime chance to grow as an individual. Not only will I be able to campaign for a governance body and pursue causes that I care about, but I will also have the opportunity to learn from others and gain skills that will benefit me in many areas of my life.
I'm more confident to ask in meetings, coming up with novel ideas, and collaborating with other executives and the body. I have a strong commitment to the cause, as well as dedication and enthusiasm for assisting in a number of ways, as well as meaningful planning and action. I can be prepared for all board member occasions, as significant as zeal and excitement are. I can be a huge help to a board if I arrive at meetings with a clear understanding of the agenda, board records, and committee reports, as well as questions prepared and analysis completed. I'll recognize places where I can add value and be eager to contribute to the success of a committee's work. I am willing to listen and learn from others, which is a necessary quality for a board member to run the board activities in an amicable manner. Many of us, unfortunately, have encountered a "Linked In board member." This is someone who needs to be able to put board service on their resume, but their heart isn't really invested in service and stewardship, and I definitely don't want to do that, and prefer to focus on the roles and obligations that come my way. Since we only meet with our board once a month, it's important that we interact effectively in all ways. This encompasses everything from maintaining contact between meetings and I can definitely look after the proper communication and ensure that there is no any gap between communication.
By perpetuating the most successful practices, I am confident that my board will create a culture of great board membership. My belief is aligned with integrity and high ethical principles and can keep information private until it is required to be made public. Hence I feel I am the right candidate for the member of Board Of Governors and would request you to consider my candidature. I would like to thank you for your time and patience to go through my profile.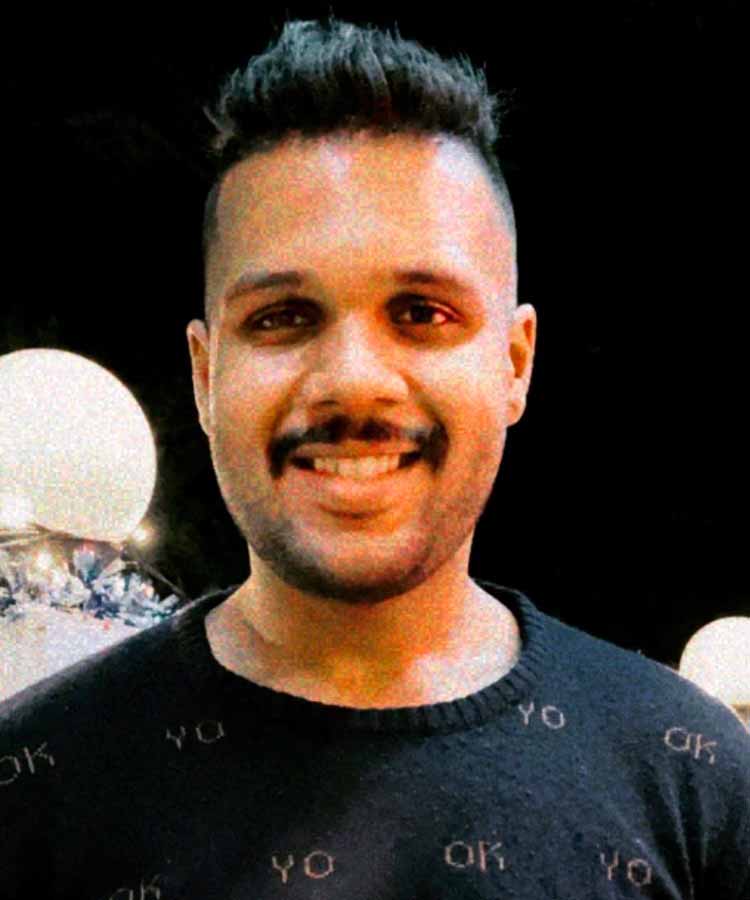 Monicka Thinakaran, Health Care Administration and Service Management
If elected as a student member of the Board of Governors, I would like to serve to put forth judgements that are unbiased, pragmatic, student centered and within the horizons of the institution by critically analyzing the documents with the best use of technology. With my ability to empathize with the needs of all strata of people, I will make sure that all decisions taken by the board are over seen to benefit the greater good. I look forward to facilitating decisions that are doable but at the same time spontaneous and original in times of conflict. I will ensure sensitivity to the ethos and inclusivity of the plethora of students at Conestoga through research and evidence while staying in accordance with the beliefs of the institution. In the best interests of Conestoga, I will be coordinating with the support groups to ensure the best development of the institution through students' experiences and feedback. As a team member I will be instrumental in ensuring that all members of the team are heard, there is unanimity in efforts and resolution of conflicts are through challenging debates rather than heated arguments. I, as a leader, will ensure the decisions of the Board of Governors will be implemented as mindful actions in building a Conestoga for the future.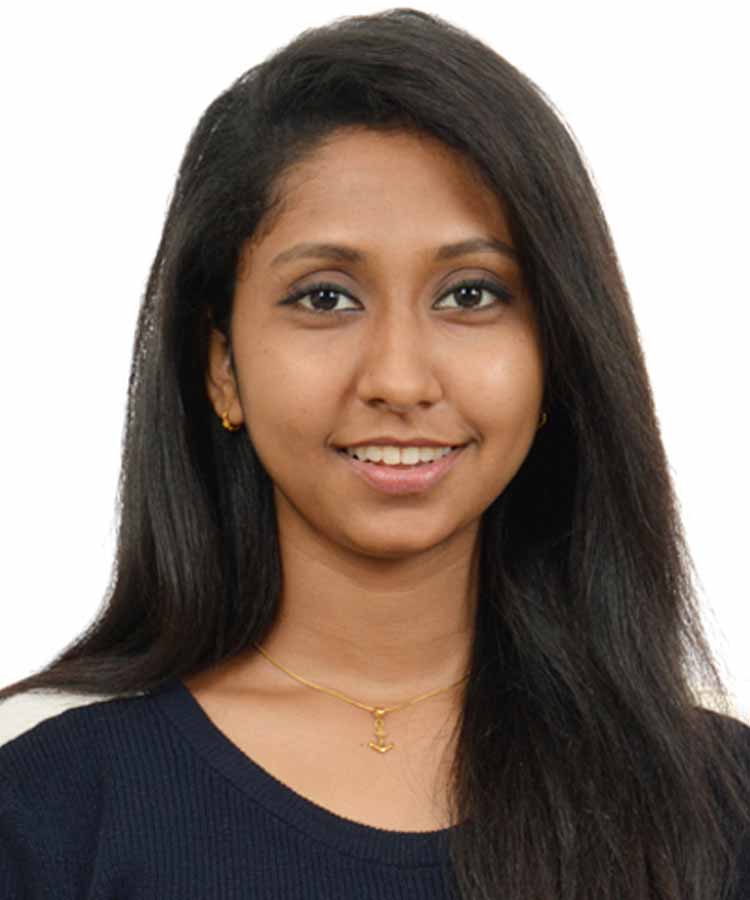 Naveen Kumar, General Arts and Science
I am extremely grateful for this opportunity and I thereby present my views and comprehensive opinion about the Board of Governors at Conestoga College. I feel this is a golden chance of portraying my skills that would go hand-in-hand with the functioning of college. Talking about my capabilities I can definitely assure of my managerial skills. I had earlier also handled teams and focused towards the achieving of a common objective. So, this will assist me in analyzing, reviewing and approving the business plans or budget of the college. I shall work in collaboration with other board members and would not hesitate in taking the right step for the overall development and welfare of the college. Making every effort for the benefit of the college would always be my priority. I have that enthusiasm and confidence in me to complete tasks. I also prefer to have transparency in communication to avoid any miscommunication. Further, I would state that since being a board representative is an enormous and valuable responsibility on my shoulder, I would wholeheartedly do that. I thereby state this with full assurance that my qualifications, potential and talent would be combined in a good direction towards the overall welfare of this college. I look forward to contributing to the Board. Last but not least, I would say that I will also assist the students in every field and I will see every single student with one eye.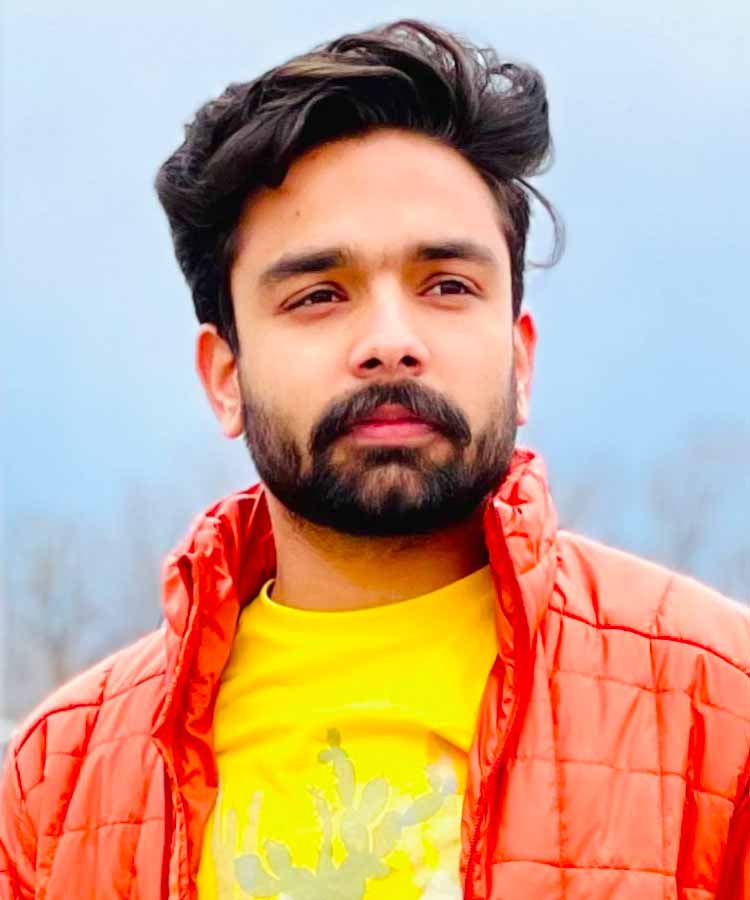 Parth Divyesh Shah, Web Design and Development
With great pleasure I would like to nominate myself as a student member on Board of Governors of the institute. I believe that I posseses all the qualities and skills required for the position.
On the onset, I would like to give a brief about myself. I have done my bachelors in Computer Science and gained sufficient experience in corporate sector and performed various roles and responsiblites. I have acquired and honed various practical skills such as leadership, empathy, co-ordination, human resource, planning and execution, stress management and many more. Moreover, I am responsible, social, honest and friendly person. Further, I am good in understanding the concerns of others and conveying them to the higher authorities.
I will surely try to find the solutions in the favour of all. My prime motive is well being of students and organization. I will abide by laws, follow rules and regulations set by the organization. Above all, without any reservation I can say that I am certainly going to justify the role of student member.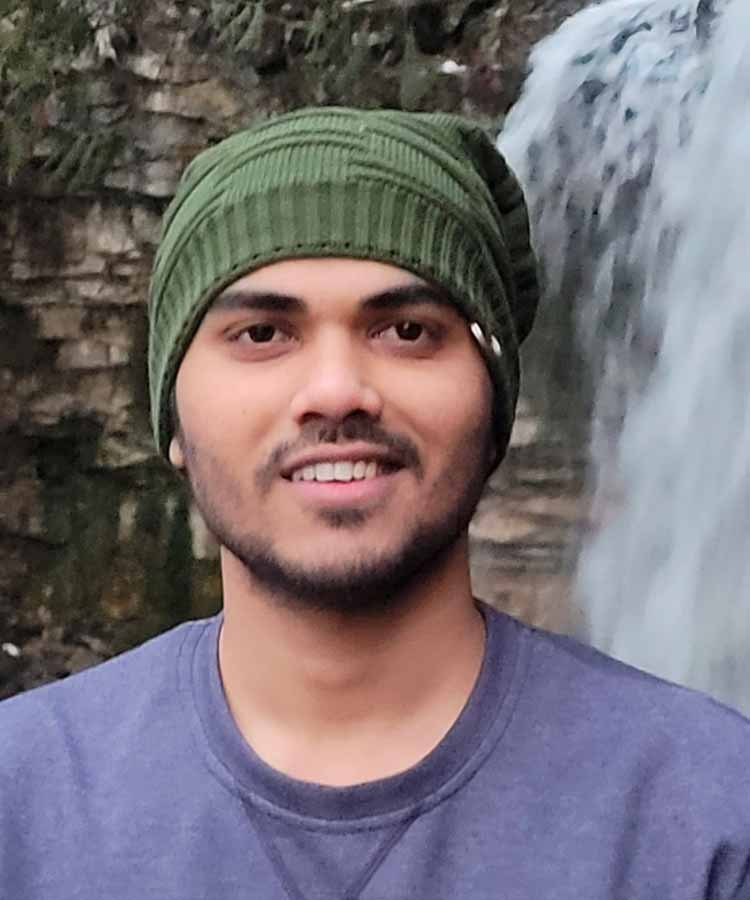 Rinkal Trivedi, Information Technology Infrastructure
Hello, my name is Rinkal Trivedi and I am a student in the Information Technology Infrastructure program at Conestoga College. Also, I am a student technical ambassador at Conestoga College ITAL. I have been a person who loves to help people with different kinds of things. I am passionate to learn new things, communicate with new people and help them with their problems. I want to be on the Board of Governors because I believe that through my experience in the IT field and starting my work with Conestoga, I will have the required knowledge of the college rules and regulation. I will also understand the policies and decisions in the CSI after being student ambassador. I always follow the policies and rules in my life and I will do the same for my work.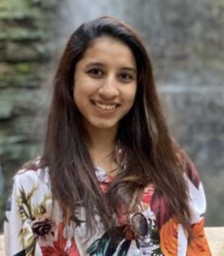 Shiv Nemlawala, Information Technology Business Analysis - Operations
I am Shiv Nemlawala an international student from India. I joined Conestoga College in March 2021 as a student in the Information Technology Business Analysis program. I completed my Bachelor in Computer Engineering from India and since then I have been working as an IT operation executive in a US based IT firm. I have good experience in leading a team. I worked as a volunteer for 2 years in different events organized by my school. I was a leader of a social media committee in the last year of college. I also led college football team in my final year. Based on my previous experience and interests, this could be the best opportunity to voice and address the issues and concerns students go through. It would be a proud moment for me to become a student representative on the Board of Governors.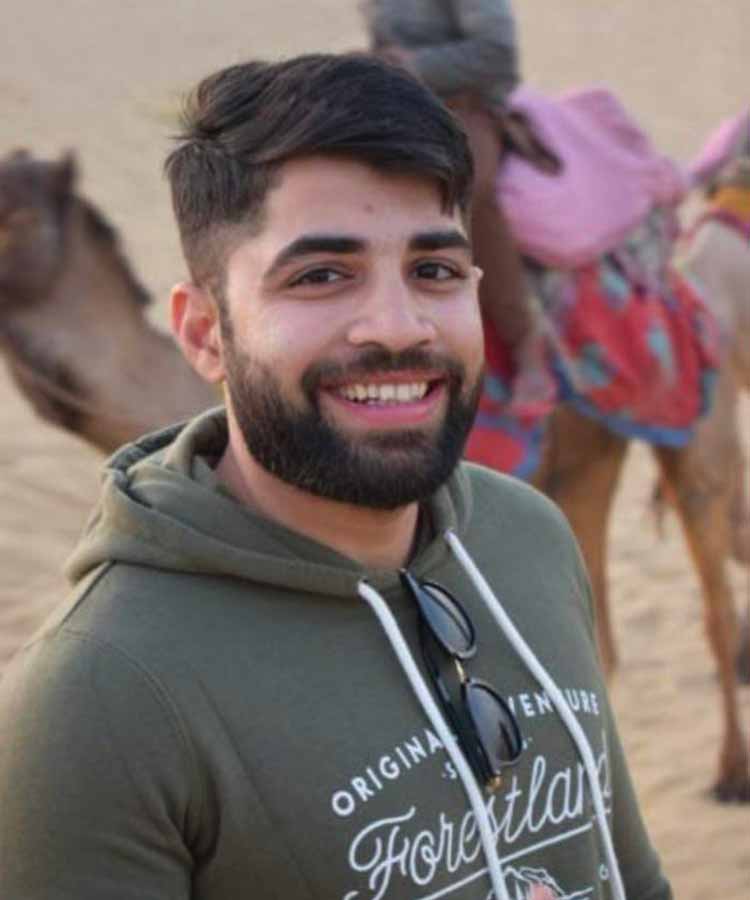 Yasin Mohamed, Project Management
Hello fellow students at Conestoga College. For many of you, this is probably your first major step in life. This is an important step for you! And taking the right step is equally important. As for me, the College is transitioning me to a better career tomorrow by connecting Life and Learning.
I am volunteering to become YOUR student representative at the Board of Governors for many reasons. Your vote is very important for changes that you want to see! As a mature candidate, I will be representing you with solid background of proven experience and skills beyond mere promises. Many issues fellow students have mentioned to me include:
High tuition fees both for domestic and foreign students.
Return to on-campus classes and labs after Covid-19 pandemic.
Affordable housing for students.
Reducing student debt load post-graduation by gainful employment and sustainable engagement in the careers of their choosing.
Student's voice to be heard at Board of Governors and above including the provincial and federal government.

Cyber-bullying and cyber-attacks having increased exponentially due to our necessary dependence on digital media including instructional platforms
Other issues
I am an active member of the following NFP organizations:
Greater KW Chamber of Commerce Diversity and Inclusion Committee
Radio Waterloo CKMS 102.7FM and CKWR 98.7 FM
NOW IT'S UP TO YOU TO DECIDE. SO VOTE FOR ME TO BRING CHANGES!
THANK YOU.