4x4 Challenge
Welcome
The 4x4 Challenge showcases and celebrates the entrepreneurial and technical skills that Conestoga students possess. The event takes place over Student Success Week; the 2018 4X4 Challenge takes place February 27 to March 2, 2018. The 4x4 Challenge gives participating students the opportunity to explore the art of solving real-world problems through innovation and compete for prizes.
The first 4x4 Challenge obtained its name from a very simple and modest target back in 2012:
A minimum of four Conestoga College student teams will have four days to design and implement solutions from a pool of industry-provided projects, or their own unique ideas. Thus the name "4x4 Challenge".
Team Registration
Students wishing to participate in the event must gather the following team member information:
student name and ID
program of study for all team members
the team name
proposed location to work out of
Teams can be of any size, but typically teams of three to four students work best. In advance of the Launch Event on Tuesday, February 27 at 9 a.m., email your team information to Trudy te Winkel.
Registration will take place at the Launch Event as well. If you are an independent student without a team, don't worry – send your information to Trudy and come to the Launch Event. We'll work to add you to a team of other independents or to another team to ensure everyone has a chance to participate.
Work Space
You will have 24 hour lab and parking access to Doon campus in specific labs during the four days of the competition. Note that you can also take advantage of the C4E Teaching Lab space within the Centre for Entrepreneurship (2A216).
2018 Theme
The theme for the 4x4 Challenge 2018 is Solutions for Smart Cities and Communities.
The goal of the 2018 event is to design possible solutions that help municipalities achieve their goals to become smart cities or smart communities.
What are smart cities and smart communities? The smart city approach uses innovation, data and technology to improve the lives of their residents. A smart community may implement intelligence to control stop lights to improve traffic flow or provide their residents with a mobile phone app to better connect them to their representatives on council. Solutions look at the big picture - how can you make a community a better place to live for all residents?
Where can you help?
Mobile and web based solutions - how can we empower residents through new apps or websites?
Open data revolution - how can municipalities leverage existing open sources of data to solve a smart city problem or create new data sources to enhance opportunities?
Data collection solutions - how can we generate new sources of data for smart cities and open data to work?
Accessibility and digital democracy - how can we create solutions that are accessible for all residents to participate in digital democracy?
Intelligent access to service providers - how can we solve all wayfinding problems to locate service providers within a community efficiently?
2018 Sponsorship and Prizes
2018 prizes include:
Cash awards for top three solution pitches
Best New Venture prize - entry into Pitch Day competition
To date, the 4X4 Challenge has a total of $2100 in sponsorship from:

Hamilton Technology Centre - $500 donated to the prize pool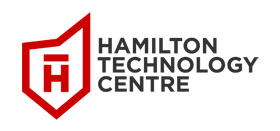 The Kitchener and Waterloo Community Foundation - $500 donated to the prize pool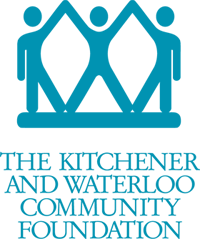 Focus21.io - $500 donated to the prize pool

Ig Kolenko, Chair of Engineering and Information Technology - $600 donated to the prize pool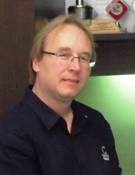 As the creator of the 4x4 Challenge, Ig donates $600 annually to this challenge as he believes students should have an opportunity to experience entrepreneurial problem solving in a welcoming environment.
Centre for Entrepreneurship (C4E) - New Venture Opportunity Prize

The prize entails automatic entry into the Centre for Entrepreneurship's (C4E) Pitch Day competition, where additional cash prizes are available.

All participants will receive a signed letter of participation.
4x4 Challenge 2018 Timeline
Tuesday, February 27, 2018

4x4 Challenge Launch
9 – 11 a.m.
Doon campus, 2A616 (Centre for Entrepreneurship teaching lab)
Participants can sign up for the 4x4 challenge and learn important details about the event.

Wednesday, February 28, 2018

Continue design and development activities

Thursday, March 1, 2018

Continue design and development activities

Friday, March 2, 2018

4x4 Challenge Showcase
12 – 1 p.m.: Network Luncheon
1 – 5 p.m.: Showcase
Doon campus, Blue Room
Showcase Agenda - Friday, March 2, 2018
12 – 1 p.m.

Light lunch and networking

1 – 1:15 p.m.

Welcome / intros by Ig Kolenko, Chair, School of Engineering and IT

1:15 – 2 p.m.

Keynote speech [speaker TBD]

2 – 4:30 p.m.

Project showcase and pitch to judges

4:30 – 5 p.m.

Announcement of prize winners and adjournment
Hardware Available for Students
To help out with the challenge, the 2018 event has the following hardware available to students:
Android tablets
Microsoft Surface RT
Arduino embedded platforms
Raspberry Pi embedded platforms
ConnectTech RoadWarrior data collection devices
QuadCopter available if not in use for capstone projects
Kiosk hardware
Students need to sign out devices via the Tool Room at the Cambridge campus, room A2112. Contact Karen Ouellette or Randy McQuade for devices in the Tool Room. First come, first served; all devices must be returned in same condition as at sign out.
Student Challenge Ideas
To help get the creative juices flowing, here are some suggested ideas on possible areas to explore for the challenge:
Use a search engine – do some research on what types of smart city solutions have been developed over the past few years. Are there examples of solutions that haven't been implemented locally, or do you have a better way of doing what others have done? Do existing solutions trigger ideas for things that have yet to be explored?
Smart infrastructure – every community has roads, bridges, water mains and street lights. What solutions can ensure infrastructure is up and running smoothly? Can the citizens of a community contribute to the well-being of the infrastructure? Can we use drones to inspect the condition of municipal infrastructure such as bridges, buildings or properties, or in municipal housing, detect water leaks, issues with electricity or heating to improve the lives of those who live in those facilities?
Smart campus = smart community – how easily can you find all the services, classrooms/meeting rooms or people you need to interact with? Extend that concept to a community - can all citizens in a community easily locate shops, restaurants or government services within a community? Think of how often you may feel lost in the heart of a large city – what do you think can be done to solve these problems?
Smart data collection solutions – what are the data sources that have yet to come online to support smart city solutions? For example, a community may wish to install a new parking facility for access to a recreational trail and need to determine the best place on the trail to do so. How would you implement the solution to gather that type of data to solve this problem?
Open data – the Waterloo Region hosts the Canadian Open Data Exchange (CODX) at the Communitech Data Hub in Waterloo. Explore what they offer.
Healthy communities – smart cities are healthy cities. Are there solutions to improve the services a smart city can provide to its citizens? For example, can using drones to fly medicine, medical aid equipment and provisions in the event of an emergency within a city get help to those who need it faster than traditional fire and paramedic services? Are there solutions that can monitor water quality and report on potential issues within the community's water supply?
Smart city solutions for the developing world – what are solutions that can improve the lives of citizens in cities in the developing world? For example, some of the biggest problems in cities in the developing world is urban congestion and parking. Are there low cost solutions to solve some of these issues? What are other pressing needs for communities in the developing world?
Solutions for citizen accessibility – a smart city is only as smart as the people who are engaged within it. Are all citizens of the community able to participate in the smart city? Consider solutions for physically disabled individuals who may not be able to leverage existing services or solutions. Think of the communities of tomorrow – with a growing population of seniors – what their needs might be for them to truly interact with a smart city.
Solutions for educating the smart city – consider the developing world, or even some of the communities in rural Canada. Recognize that accessibility to quality education is one of the key features that make up a smart city. An educated community is a hallmark of a smart city. Are there solutions to improve the educational opportunities for the world's poorest, so that they too can fully participate in the benefits a smart city offers?
Industry Visitors
Industry is highly encouraged to come to Conestoga on Friday, March 2 from 12 to 5 p.m. to take in the networking luncheon, Keynote address, as well as check out the projects of our students.
Location and Parking
FREE PARKING IN LOT #5 - see the Doon Campus Site Plan for the location of Lot #5. Parking anywhere else without a valid Conestoga parking permit will result in a parking ticket.
Lot #5 is in the Orange lot area, right "above" building labeled K. The event takes place in the Blue Room. Enter main building through Door #1 (faces internal ring road). Signage will lead you to the Blue Room.
If you come to Conestoga via transit, the Blue Room is located on the lower level (floor 1) of Conestoga's main building (labeled A on the site plan mentioned above). Enter via Door #4 (B-Wing) and head down the staircase to the main cafeteria. The Blue Room is around the corner from the cafeteria. Signage will be provided from Door #4.