4x4 Challenge
Welcome
The 4x4 Challenge showcases and celebrates the entrepreneurial and technical skills that Conestoga students possess. The event takes place over Student Success Week; the 2019 4x4 Challenge takes place February 26 to March 1, 2019. The 4x4 Challenge gives participating students the opportunity to explore the art of solving real-world problems through innovation and compete for prizes.
The first 4x4 Challenge obtained its name from a very simple and modest target back in 2012:
A minimum of four Conestoga College student teams will have four days to design and implement solutions from a pool of industry-provided projects, or their own unique ideas. Thus the name 4x4 Challenge.

Team registration
Students wishing to participate in the event must gather the following team member information:
student name and ID
program of study for all team members
the team name
proposed location to work out of
Teams can be of any size, but typically teams of three to four students work best. In advance of the February 26 Launch Event, email your team information to Dipashri Chavan.
Registration will take place at the Launch Event as well. If you are an independent student without a team, don't worry – send your information to Dipashri and come to the Launch Event. We'll work to add you to a team of other independents or to another team to ensure everyone has a chance to participate.
Work space

The event takes place over the winter term Student Success Week. You may utilize classrooms and labs during the week (as there are no classes) as needed, including open labs. You may also use parking at Doon, Cambridge and Waterloo campuses during the four days of the competition. If you want to work on campus overnight (between 11 p.m. and 6 a.m.), inform us so Security Services is aware of your overnight presence. Details on where to park can then be provided as overnight access has specific areas for parking.

2019 Theme
The theme for the 2019 4x4 Challenge is Smart Waterloo Region — Solutions for Healthy Children and Youth.
The goals of the 2019 event are aligned with the goals of Smart Waterloo Region: to be the benchmark community in Canada for child and youth wellbeing.

Where can you help? Smart Waterloo Region will be seeking ideas and solutions to support these general areas of focus:

early childhood development,

literacy,

mental or emotional health,

sense of belonging,

bullying, and

high school graduation rates.
2019 prizes and supporters

2019 prizes include:
Cash awards for top five solution pitches

$1000 Grand Prize
$500 Second Prize
$300 Third Prize
$150 Fourth Prize
$100 Fifth Prize
To date, the 4x4 Challenge 2019 has generated a total of $2050 to support the prize pool from:
DSpace: Deloitte's Ideation and Prototyping Hub - $750 donated to prize pool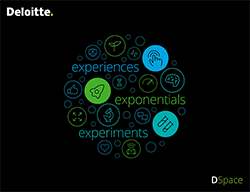 DSpace is dedicated to accelerating the adoption of emerging technologies to create new opportunities and value for its business and its clients. The company does so by attracting the brightest students to understand, ideate, prototype and validate the application of emerging technologies. The proposition to Service Line Leaders and to clients is simple. The company applies leading problem solving and solution discovery methods such as design thinking, lean start-up, and agile-scrum to solve real business problems and to validate use-cases. DSpace collaborates with thought leaders, subject-matter experts, innovation experts, and product owners to create digital prototypes that support market-facing validation.
Region of Waterloo - $500 donated to prize pool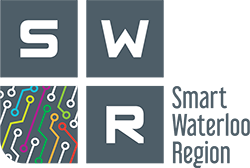 The Region of Waterloo and seven area municipalities have partnered on a proposal to the Government of Canada's Smart Cities Challenge. Through the proposal, and in partnership with child and youth service providers, educational partners, technology companies, and children and youth, Waterloo Region will leverage technology and data solutions to overcome challenges relating to early childhood development, literacy, mental health, and sense of belonging. These solutions will help Waterloo Region achieve it's Smart Cities goal of becoming the best community in Canada for kids.
Ravin Persad, Entrepreneur - $200 donated to prize pool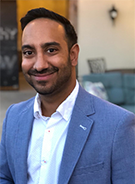 Ravin graduated from George Brown College in 2004 with a diploma in fitness and health. With a passion for entrepreneurship, he opened his own fitness studio in Toronto within a year of graduating. Fusion Fitness evolved into an in-home business and was in operation from 2005-2018. Ravin has since earned a Kinesiology degree from the University of Guelph and continues to pursue opportunities in the med-tech field.
Ig Kolenko, Director, Smart Manufacturing and Digital Innovation - $600 donated to the prize pool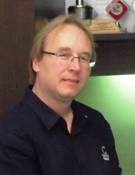 As the creator of the 4x4 Challenge, Ig donates $600 annually to this challenge as he believes students should have an opportunity to experience entrepreneurial problem solving in a welcoming environment.
Grand Innovations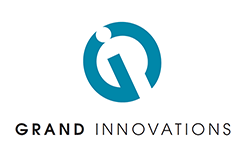 Special thanks to Grand Innovations for sponsoring the event space for the showcase.

A not-for-profit organization, Grand Innovations has been established to create a centre for applied research and innovation with an emphasis on advanced manufacturing and cyber security. Drawing on the resources of Cambridge based manufacturing and industrial sectors, Conestoga college Institute of Technology and Advanced Learning, the City of Cambridge and all levels of government, Grand Innovations will develop programs and services to guarantee the production of leading innovative solutions.

4x4 Challenge 2019 timeline
Tuesday, February 26, 2019


4x4 Challenge Launch
9 – 11 a.m.
Doon campus, room 2A624
Participants can sign up for the 4x4 challenge and learn important details about the event.

Wednesday, February 27, 2019


Continue design and development activities

Thursday, February 28, 2019


Continue design and development activities

Friday, March 1, 2019


4x4 Challenge Showcase
12 – 1 p.m.: Network Luncheon
1 – 4:30 p.m.
Grand Innovations
96 Grand Ave S. Cambridge ON

Showcase agenda - Friday, March 1, 2019

12 – 1 p.m.

Light lunch and networking

1 – 1:15 p.m.

Welcome / intros by Ig Kolenko, Director, Smart Manufacturing and Digital Innovation


1:15 – 1:45 p.m.

Keynote speech [speaker TBD]

1:45 – 4:15 p.m.

Project showcase and pitch to judges

4:15 – 4:30 p.m.

Announcement of prize winners and adjournment
Student challenge ideas
To help get the creative juices flowing, here are some suggested ideas on possible areas to explore for the challenge:
Use a search engine – what types of smart city solutions have been developed over the past few years that address the goals of the 2019 competition?

Healthy communities – smart cities are healthy cities. Are there solutions to improve the services a smart city can provide its citizens, especially youth?
Solutions for mental / emotional health – research ideas that would promote better mental health for youth — what are ideas that can address common problems faced by youth such as bullying and a sense of belonging to a community?

Solutions for educating the smart city – as the goal of the 2019 competition includes early childhood education solutions, improving high school graduation rates and youth literacy, what are solutions that can address these areas?

Smart city solutions for the developing world – what are solutions that can improve the lives of citizens in the Waterloo region, that can also be scaled up to support people in the developing world?

Visit the Early Childhood Education (ECE) building at the Doon campus – speak with faculty and students to learn about opportunities that promote healthy youth.

Industry visitors
Industry is highly encouraged to attend the Showcase at Grand Innovations on Friday, March 1 from 12 to 4:30 p.m. to take in the networking luncheon, keynote address, as well as check out the projects of our students.

Location and parking
Showcase: parking at Grand Innovations is free and is available in the lot to the north of the building or across Cedar Street to the south. Enter through the front or rear doors and follow signs to the second floor where the Grand Innovations incubator is located.