AC JumpStart - Conestoga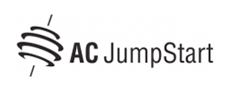 This innovative program is aimed at helping technology startups establish and grow their businesses in Waterloo Region. The Accelerator Centre® delivers this program in partnership with Conestoga College to provide access to $30,000 in seed funding (to be matched by recipient firm) and expert mentorship to help get your business started.
The program began in January 2015 and currently features three cohorts of firms that are participating this year (2015) and two cohorts that will participate in subsequent years. Funding recipients must be pre-qualified as participants of Conestoga's Centre for Entrepreneurship programs. For program inquiries, please contact the Centre for Entrepreneurship .
How do I apply to AC JumpStart?
Candidates applying to the AC JumpStart program should be open to mentoring and ready to participate in a business development process that maintains pre-determined milestones.
To begin, register and fill out the AC JumpStart application form.
Once completed in full, applications can be emailed to acjumpstart@acceleratorcentre.com.
Please Note: Before completing your application, carefully review the guidelines to make sure your proposal activities and objectives fit within the funding initiative's objectives and criteria. A complete application package must be submitted in order to properly evaluate your proposal. A number of eligibility requirements must be met to receive funding. For more details, please refer to the program guide.