Initializing...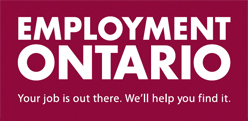 This Employment Ontario program is funded in part by the Government of Canada and the Government of Ontario.
Welcome to the Conestoga Career Centre
Your next career starts here
The Conestoga Career Centre is your one stop for career direction, individual employment supports and self-employment. Conestoga Career Centre staff and resources are available at no cost to the public.
We can help you become successful in attaining your career or employment goals. Connect with us for:
Career Advising
Job Search Support
Free public access to computers and printers for job search and skills training research
Second Career Funding Information
Academic Advisement
Internationally Trained Immigrant Advisement
Current information on community resources, careers, local labour market, training options and job opportunities
Postsecondary Program Information/Registration
Linkages to Employers
Employment & Career Planning Workshops
On campus locations available in Kitchener, Stratford and Waterloo. All are welcome.
Conestoga provides itinerant services in Elmira, New Hamburg, Wellesley, and throughout Perth and Huron Counties. Contact the Career Centre for an appointment at a location convenient to you.
Are You Currently Unemployed and Interested in Training?
You may be eligible for Second Career funding or other financial assistance to offset some of the costs of retraining.
Email us at waterloocareercentre@conestogac.on.ca or call 519-885-0300 ext. 5226 or 519-748-3535 or 1-877-748-3535 to meet with an advisor.