Bookkeeping
Credential:

Ontario College Certificate

College Code:

CONS

School:

Program Code:

1271
Accelerated Delivery:

Yes

Campus:

DO

Academic Year:

2019 / 2020
About the Program
This program provides students with the necessary knowledge and skills to perform effectively in entry-level bookkeeping positions in business and industry. The program focuses on day-to-day operational bookkeeping and managerial accounting in a computerized business environment.
Program Information
Length: One-year Ontario College Certificate program (also available part-time)
Delivery Sequence:
Doon (Kitchener) - September/2019 - Fall | Winter
Doon (Kitchener) - January/2020 - Winter | Spring/Summer
Location: Doon (Kitchener)
Start: September and January
First-Year Capacity: 35 September, 25 January
Admission Requirements
Ontario Secondary School Diploma (OSSD), or equivalent, or 19 years of age or older with mature student status (See Mature Student definition for details.)
Note re: Admission Requirements
Mature students must demonstrate their potential to work at the post-secondary level in one of two ways:

by successfully completing equivalency testing in English; or
by completing a program of academic upgrading at a level appropriate to the program of choice.
Admission Procedures
Final selection is made following an assessment of the admission requirements.
Tuition & Fees
Tuition fee details for the 2019-2020 year are listed below. Books and supplies are additional.
Financial Assistance
The Ontario Student Assistance Program (OSAP) is a needs-based program designed to help Ontario students cover the cost of post-secondary education. Funded by the federal and provincial governments, OSAP is intended to promote equality of opportunity for post-secondary studies through direct financial assistance for educational costs and living expenses. These interest-free loans are intended to supplement your financial resources and those of your family. The majority of students apply for loan assistance via the
OSAP website
. Students can also print the application booklet through the OSAP website.
For more information, please visit
Financial Services/Awards
.
Graduate Opportunities
Graduates will be prepared for employment in small business, as well as entry-level positions in medium- and large-sized corporations.
For more details on related occupations, job market information and career opportunities, see the Government of Canada website:
https://www.jobbank.gc.ca/home
Pathways & Credit Transfer
Conestoga pathways enable students to build on their academic achievements in order to earn a degree or additional credential. Pathways are formed through agreements between Conestoga programs or partner institutions.
Often applicants have earned credits from another college or university that may allow a student to be granted advanced standing or exemption. Learn more about
credit transfer opportunities
at Conestoga.
Prior Learning Assessment and Recognition (PLAR)
Conestoga recognizes prior learning of skills, knowledge or competencies that have been acquired through employment, formal and informal education, non-formal learning or other life experiences. Prior learning must be measurable at the required academic level and meet Conestoga standards of achievement. Challenge exams and portfolio development are the primary methods of assessment. Other methods of assessment may be available depending upon the nature of the course objectives. PLAR cannot be used by registered Conestoga students for the clearance of academic deficiencies, to improve grades or to obtain admission into a program.
Learn more about
PLAR.
Program Courses
Course Details (1271)
Course Code
Course Title and Description
Level 1
ACCT1030
Introductory Financial Accounting I

Description: This course introduces accounting terminology, the accounting equation, the double-entry system of bookkeeping, the accrual basis of accounting, financial statements, and the ledgers and journals making up a basic accounting system.
Hours: 42
Credits: 3
Pre-Requisites:
CoRequisites:

ACCT1520
Personal Tax Returns

Description: This introductory course is designed to provide the knowledge required to prepare Canadian Income Tax Returns (T1). We will cover sources of income, deductions, credits and the calculation of tax. Successful completion of this course will allow you to be employed as a tax preparer for income tax specialty firms or prepare your own tax return.
Hours: 42
Credits: 3
Pre-Requisites:
CoRequisites:

BUS1021
Organizational Behaviour

Description: Studying people and organizations, this course examines the behaviour of individuals working alone or in teams. Using actual examples, this course examines how behavioural factors affect organizational effectiveness. Note: This course is an approved
Hours: 42
Credits: 3
Pre-Requisites:
CoRequisites:

COMM1085
College Reading & Writing Skills

Description: This course focuses on the reading, writing and critical thinking skills needed for academic and workplace success. Students will analyse, summarize, and discuss a variety of readings and apply the steps of planning, writing, and revising in response to written prompts. This course prepares students for post-secondary writing tasks, research, and documentation.
Hours: 42
Credits: 3
Pre-Requisites:
CoRequisites:

COMP1056
Business Computing Applications I

Description: During this course, the student will learn to effectively use Windows operating system, apply word processing techniques, create basic business presentations, and explore the power of spreadsheets . Students will also learn the skills necessary to operate effectively within the Conestoga College computing environment. An emphasis will be placed on the development of solutions to business problems using commonly available microcomputer tools.
Hours: 42
Credits: 3
Pre-Requisites:
CoRequisites:

CON0101
Conestoga 101

Description: This self-directed course focuses on introducing new students to the supports, services, and opportunities available at Conestoga College. By the end of this course, students will understand the academic expectations of the Conestoga learning environment, as well as the supports available to ensure their academic success. Students will also be able to identify on-campus services that support their health and wellness, and explore ways to get actively involved in the Conestoga community through co-curricular learning opportunities.
Hours: 1
Credits:
Pre-Requisites:
CoRequisites:

MATH1010
Business Mathematics I

Description: The purpose of the course is to provide the student with a mathematical basis for personal and business financial decisions through four instructional modules. The course stresses business applications using arithmetic, algebra, ratio-proportion and graphing. Applications include payroll, cost-volume-profit analysis and merchandising mathematics. This course stresses logical reasoning and problem solving skills. A Texas Instrument BAII "Plus" calculator is required for the course.
Hours: 42
Credits: 3
Pre-Requisites:
CoRequisites:

Level 2
ACCT1040
Introductory Financial Accounting II

Description: This course teaches introductory information on principles and methods used in accounting for current assets, long-term assets, long-term liabilities and equity accounts for both partnership and corporate business structures.
Hours: 56
Credits: 4
Pre-Requisites: ACCT1030
CoRequisites:

ACCT1110
Introduction To Payroll Administration

Description: Recommended: ACCT1030 Introductory Financial Accounting I or equivalent knowledge. Teaching the skills to process payroll for employees, this course teaches students various government forms associated with payroll deduction and reporting. Students will also make payroll calculations. Payroll legislation associated will also be covered.
Hours: 42
Credits: 3
Pre-Requisites:
CoRequisites:

ACCT1135
Introductory Cost Accounting

Description: This course introduces managerial accounting concepts and terminology including various methods of analyzing cost behaviour, as well as the elements of a job costing system, the application of cost-volume-profit analysis, and the preparation and use of master budgets.
Hours: 42
Credits: 3
Pre-Requisites: ACCT1030
CoRequisites:

ACCT1345
Excel in Accounting

Description: This course provides students with the intermediate level topics required for The Microsoft Office Specialist exam; "Excel Expert: Interpreting Data for Insights". Excel is an essential accounting tool. The material covered in this course will enhance the ability of the student to create and streamline accounting workbooks for optimal control, ease of use, and report design.
Hours: 42
Credits: 3
Pre-Requisites: COMP1056 or COMP1923
CoRequisites:

ACCT1550
Advanced Personal Tax Returns

Description: This advanced level course will expand on the topics presented in Personal Tax Returns. Topics covered will include tax treatment of capital gains and losses; self-employment income and expenses; rental income and expenses; employment expenses and various types of investments, including foreign property.
Hours: 42
Credits: 3
Pre-Requisites:
CoRequisites:

ACCT2225
Accounting Applications I

Description: Through the use of Sage 50 (formerly known as Simply Accounting) and QuickBooks students will learn how to use two popular accounting software packages for use in small and medium size businesses. In the Sage 50 component of the course they will become familiar with computer accounting for applications such as Chart of Accounts, General Journal, General Ledger, Sales, Purchases, Accounts Receivable, Accounts Payable, Payments, Receipts, Reconciliations, Payroll, Inventory, Vendor files, Customer files, Employee files and company setup. In the QuickBooks component of the course they will become familiar with computer accounting for applications such as Chart of Accounts, Writing Cheques, Sales Receipts, General Journal, General Ledger and company setup.
Hours: 56
Credits: 4
Pre-Requisites: ACCT1030
CoRequisites:
Program Outcomes
Apply bookkeeping practices and procedures related to financial reporting, analysis and control.
Apply payroll record-keeping practices and procedures forming part of a human resource management system.
Utilize the knowledge, skills and abilities required in successful business practice with a primary focus on financial administration.
Apply computer practices and techniques, especially as these pertain to cash, accounts receivable, capital assets and inventories;
Use a variety of accounting and related software packages competently.
Apply knowledge of the Canadian income tax system, for the accurate preparation of payroll remittances and accurate information for T4 preparation.
Apply the techniques of business mathematics to business processes.
Maintain traditional and automated record control systems.
Communicate effectively both orally and in writing in a business environment.
Complete all work in accordance with business ethics and with regard for corporate responsibility.
Program Advisory Committees
The College appoints Program Advisory Committee members for diploma, degree, certificate and apprenticeship programs. Committees are composed of employers, practitioners and recent program graduates. College representatives (students, faculty, and administrators) are resource persons. Each committee advises the Board on the development of new programs, the monitoring of existing programs and community acceptance of programs.
For a list of the current members, please visit our
Program Advisory Committees
.
Program Handbook
For additional program information, call the Information Centre at 519-748-5220 ext 3656.
Disclaimer
The College reserves the right to alter information including requirements and fees and to cancel at any time a program, course, or program major or option; to change the location and/or term in which a program or course is offered; to change the program curriculum as necessary to meet current competencies in the job market or for budgetary reasons; or to withdraw an offer of admission both prior to and after its acceptance by an applicant or student because of insufficient applications or registrations, over-acceptance of offers of admission, budgetary constraints, or for other such reasons. In the event the College exercises such a right, the College's sole liability will be the return of monies paid by the applicant or student to the College.
Students actively registered in cohort delivered programs who take longer than the designed program length of time to complete their studies are accountable for completing any new or additional courses that may result due to changes in the program of study. Unless otherwise stated, students registered in non-cohort delivered programs must complete the program of study within seven years of being admitted to the program.
PROGRAM SEARCH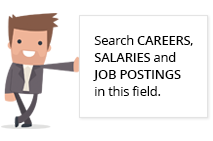 Success Stories