Early Childhood Education Fast Track (ECE)
Credential:

Ontario College Diploma

College Code:

CONS

School:

Program Code:

00031
Accelerated Delivery:

Yes

Campus:

BR

Academic Year:

2019 / 2020
About the Program
The Early Childhood Education Fast Track program will provide students with the knowledge and skills to work with young children in the area of early learning and care. In this diploma program, graduates of university programs will build on their existing knowledge and experience in order to develop skills and knowledge necessary to work as early childhood educators. Through interactive classroom learning and integrative field placement experiences, students will develop skills that will enable them to work in collaboration with families, colleagues and communities for the purpose of designing, implementing and evaluating inclusive play-based early learning programs. Building on a thorough understanding of child development and principles of responsive practice, students will work in partnership with college-operated child development centres, kindergarten classrooms, licensed early learning and care programs and community agencies in order to integrate classroom theory and practice in meaningful and engaging ways.
Note: The Fast Track version of the Early Childhood Education diploma program is designed to be completed in two plus academic semesters (9 consecutive months) of full-time study.
Program Information
Length: Two-year Ontario College Diploma program
Delivery Sequence: Brantford - September/2019 - Fall | Winter
Location: Brantford
Start: September
First-Year Capacity: 40
Admission Requirements
A degree in humanities or social sciences (psychology, sociology), or equivalent, from an accredited college or university
Note re: Admission Requirements
Applicants with documents (transcripts) from an educational institution from a country other than Canada must have their documents evaluated for equivalency at an approved provider of credential evaluation services. Applicants to this program require a Comprehensive or Course-by-Course Report. Please see How to Apply for more information.
Applicants with transcripts from institutions where the language of instruction is not English must demonstrate English language proficiency with a minimum test score on one of the following language proficiency tests or equivalent scores from another internationally recognized English language test:

IELTS overall band of 6.5 with no band less than 6.0
TOEFL iBT 88
CAEL 70, no sub-test band score less than 60
PTE Academic 58
Conestoga English Language Test (CELT) Band 6

We offer a language program for students whose English language skills are below the standard required for admission but all other admission criteria have been met. An applicant will be eligible for admission to the graduate certificate program after completion of level 4 of the General Arts and Science - English Language Studies (ELS) program with an overall grade average of 80% and no grade less than 75%. Placement in the ELS program is determined by scores on an in-house English language test or TOEFL or IELTS.
Admission Procedures
Submit proof of admission requirements.
A sound background in the English language is important for success in this program and is considered during the admission selection process.
Final acceptance is based on a review of post-secondary background and relevant documentation.
Program Requirements
All students must complete a minimum of three general education courses in Conestoga diploma programs. Based on the admission requirements for Early Childhood Education Fast Track, students may have fulfilled the general education course requirements through the successful completion of a previous diploma, advanced diploma and/or degree.
Mandatory practicum health and safety requirements must be completed by students prior to student field/clinical placements. Successful placement completion is required for students to progress to program completion. To qualify for field/clinical placement learning experiences, students must present the following at the start of the program in accordance with pre-admission information provided by the College:

A complete immunization record including MMR and Tdap. Seasonal flu vaccination is recommended during flu season (October - March).
TB Testing: Evidence of current 1-step (completed within 1 year of your program start date).
Standard First Aid and CPR - Level C
A Police Check for Vulnerable Sector Screening (VSS) completed within 3 months of program start date. Police Checks must be clear of any unpardoned criminal offences. An unclear criminal record may result in the inability to participate in field placement/clinical which will jeopardize progress in the program. Acceptance for placement is at the discretion of the agency; some agencies may request students to provide a VSS completed within six months of placement start date. Students with criminal records are advised to meet with the program chair for academic counselling to determine program suitability.

Students entering the ECE program are expected to have behaviours imperative for the ECE field: self-reflection, responsibility, honesty, integrity, punctuality, strong written, oral and non-verbal communication skills, solid problem-solving abilities, and a sincere commitment to learning and the ECE profession.
Tuition & Fees
Domestic fees are currently unavailable; please check back at a later time.
Financial Assistance
The Ontario Student Assistance Program (OSAP) is a needs-based program designed to help Ontario students cover the cost of post-secondary education. Funded by the federal and provincial governments, OSAP is intended to promote equality of opportunity for post-secondary studies through direct financial assistance for educational costs and living expenses. These interest-free loans are intended to supplement your financial resources and those of your family. The majority of students apply for loan assistance via the
OSAP website
. Students can also print the application booklet through the OSAP website.
For more information, please visit
Financial Services/Awards
.
Graduate Opportunities
Employment opportunities as a Registered Early Childhood Educator (RECE) are found in licensed child care centres working with infants, toddlers, preschoolers and school age children, as well as home day care, integrated centres, and other social agencies. Graduates meet the academic and field work requirement for registration with the College of Early Childhood Educators.
On average, 96% of graduates from the last three years (2015 to 2017) found employment within six months of graduation.
For more details on related occupations, job market information and career opportunities, see the Government of Canada website:
https://www.jobbank.gc.ca/home
Pathways & Credit Transfer
Conestoga pathways enable students to build on their academic achievements in order to earn a degree or additional credential. Pathways are formed through agreements between Conestoga programs or partner institutions. View the
transfer agreement opportunities
for this program.
Often applicants have earned credits from another college or university that may allow a student to be granted advanced standing or exemption. Learn more about
credit transfer opportunities
at Conestoga.
Prior Learning Assessment and Recognition (PLAR)
Conestoga recognizes prior learning of skills, knowledge or competencies that have been acquired through employment, formal and informal education, non-formal learning or other life experiences. Prior learning must be measurable at the required academic level and meet Conestoga standards of achievement. Challenge exams and portfolio development are the primary methods of assessment. Other methods of assessment may be available depending upon the nature of the course objectives. PLAR cannot be used by registered Conestoga students for the clearance of academic deficiencies, to improve grades or to obtain admission into a program.
Learn more about
PLAR.
Program Courses
Course Details (00031)
Course Code
Course Title and Description
Level 1
CON0101
Conestoga 101

Description: This self-directed course focuses on introducing new students to the supports, services, and opportunities available at Conestoga College. By the end of this course, students will understand the academic expectations of the Conestoga learning environment, as well as the supports available to ensure their academic success. Students will also be able to identify on-campus services that support their health and wellness, and explore ways to get actively involved in the Conestoga community through co-curricular learning opportunities.
Hours: 1
Credits:
Pre-Requisites:
CoRequisites:

ECE1750
Introduction to Curriculum

Description: The facilitation of effective curriculum in an early learning and care setting for children ages, 2-5 will be explored. The value of developing a quality play environment, based on observation, sound developmental awareness and the principles of play, creativity and diversity will be practiced. An emphasis will be placed on designing an integrated approach to curriculum that includes a variety of areas within an indoor and outdoor learning environment. The role of the teacher in supporting and extending explorative and inquiry teaching and learning processes will be introduced.
Hours: 42
Credits: 3
Pre-Requisites:
CoRequisites:

ECE1765
Developmentally Responsive Practice

Description: Elements of effective curriculum planning and implementation in early learning and care environments will be explored. The value of developing a quality play environment, based on observation, sound developmental awareness, and principles of play. The role of the Early Childhood Educator in providing high quality care through fostering emotional well-being and social competence will be studied. Emphasis will be placed on designing a responsive and holistic curriculum in early learning and care environments.
Hours: 56
Credits: 4
Pre-Requisites:
CoRequisites:

ECE2170
Advanced Development

Description: This course expands the study of child development across the ages of infants, toddlers, preschoolers and school-age children. The biologically determined characteristics continue to be explored and special consideration is given to how family culture, ethnicity, language, abilities, life experiences, socio-economic status, spirituality, gender, gender-identity, appearance, sexual orientation, size, and age influence development. Students will analyze developmental characteristics of children and articulate the ways in which these characteristics interconnect and contribute to the holistic development of each child. They will apply these considerations in their selection and use of observation, documentation and screening tools in planning for an inclusive and constructivist-inspired curriculum for groups of children.
Hours: 42
Credits: 3
Pre-Requisites: ECE1065, ECE1075
CoRequisites:

ECE2180
Teamwork in Professional Practice

Description: This course explores professional practice in the context of a collaborative early learning team that embraces a commitment to team work, respect and social justice. Students will identify the variety of members who make up the early learning teams and analyze the scope of practice and the unique contributions of each member in supporting the child and the family. Through self-reflection and analysis of professional documents, students will critique and practice effective strategies for initiating and maintaining reciprocal and positive relationships with members of the early learning team.
Hours: 42
Credits: 3
Pre-Requisites:
CoRequisites:

FPLT1390
Field Placement II (Early Childhood Education)

Description: This field placement experience provides opportunity for students to integrate theory with practice as they develop their skills with children of all ages and families in early learning settings. Students will observe children's abilities, interests and ideas in order to examine, select and implement professional practice skills in the areas of human qualities, communication, professionalism, and curriculum. They will establish responsive relationships with children, families and colleagues through program participation. In addition, they will demonstrate the principles of early learning pedagogy as they design, implement and reflect upon inclusive, play-based early learning curriculum with individual children and groups of children.
Hours: 182
Credits: 6
Pre-Requisites: ECE1380 or FPLT1380
CoRequisites:

OHS1320
Safety in the Workplace

Description: This course focuses on developing awareness and skills for the student to safely manage and conduct him or herself within a variety of employment settings. Through the units of the course, participants will have the opportunity to enhance their understanding and knowledge of general Health and Safety guidelines, including WHMIS, Fire Safety and Workplace Violence. The unit on Accessibility for Ontarians with Disabilities Act will instruct the student on the requirements for Accessible Customer Service and Integrated Accessibility Standard Regulations. General information on Safe Driving, Privacy of Information and Hand Washing will be addressed as well. The course also provides participants with critical information regarding their insurance coverage (WSIB or other) while employed. As well as guidelines to follow in the event of an injury. Participants will receive a printable Record of Completion upon successful conclusion of this course, in order to demonstrate awareness of safe working practices to their employers.
Hours: 14
Credits: 1
Pre-Requisites:
CoRequisites:

Level 2
ECE1055
Health Safety & Nutrition

Description: This course will address the interrelationship of health, safety, and nutrition for children of all ages and age groups. Students will examine current legislation, agency policies and evidence-informed practices in order to develop and maintain health, safety and nutrition practices that emphasize prevention and recognition of illness and injury to individual and groups of children in early learning and care settings. In addition, students will develop and evaluate healthy and safe early learning practices that combine to establish diverse, equitable and accessible learning opportunities for children and their families.
Hours: 42
Credits: 3
Pre-Requisites:
CoRequisites:

ECE1770
Advanced Curriculum

Description: Students will evaluate, critique and assess their own practices in designing curriculum for children from infancy to school age. Various philosophical, theoretical and curricular approaches will be examined with respect to the role of the teacher, integrated play experiences, inclusive curriculum, curriculum planning, implementation and documentation. Application of effective curriculum practices will be applied to various curricular approaches with the design of a unique integrated play based curriculum.
Hours: 42
Credits: 3
Pre-Requisites: ECE1850, ECE1750
CoRequisites:

ECE1785
Issues in Quality In Early Learning and Care

Description: This course will explore elements of quality early learning and care from an issue and evidence-based perspective. Students will examine, compare and contrast the research evidence that supports promising practices in the field of early learning and care. In addition, this course will examine the many competing social and economic issues in our society that contribute to quality in early learning and care.
Hours: 42
Credits: 3
Pre-Requisites:
CoRequisites:

ECE2085
The ECE Professional

Description: This course will examine the evolution of early learning and care as a profession and the repositioning of the role of the educator within that profession. Students will examine and critique the documents that shape the profession in order to explore the changing professional and social image of the child, the educator and the profession. They will analyze their professional practices and through a process of self-reflection will examine the impact of those practices on their emerging professional identity. In addition, they will create a professional development plan that recognizes documented abilities, professional interests and a commitment to continuous learning.
Hours: 42
Credits: 3
Pre-Requisites:
CoRequisites:

ECE2160
Philosophy in Practice

Description: This course will examine the historical roots and philosophies of early childhood education and their connections to current early learning practices. Using philosophical principles, evidence based research and relevant professional documents as guides to practice, students will combine an analysis of their personal values and quality indicators to develop a philosophy of early childhood education. Through a lens of contextual realities and contemporary issues they will develop a plan to operationalize this philosophy.
Hours: 42
Credits: 3
Pre-Requisites:
CoRequisites:

ECE2190
Supporting Children Through Families and Community

Description: This course focuses on supporting infants, toddlers, preschoolers and school agers within his or her family by promoting relationships with the local community agencies and professionals that foster inclusion of children with diverse strengths, need and abilities. Students will become familiar with and gain an understanding of community organizations and professional roles of those supporting inclusion while strengthening respectful, collaborative family/child partnerships through effective use of community and family resources. In addition students will practice preparing and using professional written, verbal, nonverbal and electronic communications to advocate for children and families with colleagues, employers, and community partners.
Hours: 28
Credits: 2
Pre-Requisites: ECE2070
CoRequisites:

FPLT2190
Field Placement III (Early Childhood Education)

Description: This field placement experience provides opportunity for students to expand their professional practice skills with children of all ages and families in early learning settings. Students will observe children's abilities, interests and ideas and the environmental context in which these occur in order to examine, select and implement professional practice skills in the areas of human qualities, communication, professionalism and curriculum. Through responsive relationships with children, families and colleagues, students will demonstrate inclusive and integrative play-based curriculum and illustrate through pedagogical documentation and authentic assessment.
Hours: 182
Credits: 6
Pre-Requisites: FPLT1470, ECE1100 or FPLT1390
CoRequisites:

FPLT2200
Field Placement IV (Early Childhood Education)

Description: This field placement experience provides an opportunity for students to consolidate their professional practices related to children, families and colleagues. Students will refine their skills related to observing children's abilities, interests and ideas and the environment in which these occur. With increased confidence and minimal supervision, students will use evidence in order to plan, implement and evaluate inclusive and integrative play-based curriculum. They will initiate steps in order to promote collaborative relationships with families and colleagues.
Hours: 182
Credits: 6
Pre-Requisites: ECE2145 or FPLT2190
CoRequisites:
Program Outcomes
Plan curriculum that is based on a thorough understanding of child development.
Plan and implement individual programs and curriculum to meet the developmental needs of children.
Utilize a variety of observation techniques to enhance work with children, families, and co-workers.
Maintain responsive relationships with individual children and groups of children.
Establish and maintain safe and healthy environments which meet the requirements of current legislation, regulatory bodies, and program policies.
Develop and maintain effective written, oral, nonverbal, and electronic communications with children, families, co-workers, employers, and individuals/agencies.
Apply relevant legislation, policies, procedures, and regulations to early childhood education programs and settings in a changing social context.
Apply a personal philosophy of early childhood education within the framework of ethical and professional standards.
Act in a manner consistent with principles of fairness, equity, and diversity to support the development and learning of individual children, within the context of their family, culture, and society.
Program Advisory Committees
The College appoints Program Advisory Committee members for diploma, degree, certificate and apprenticeship programs. Committees are composed of employers, practitioners and recent program graduates. College representatives (students, faculty, and administrators) are resource persons. Each committee advises the Board on the development of new programs, the monitoring of existing programs and community acceptance of programs. For a list of the current members, please visit our
Program Advisory Committees
.
Program Handbook
For additional program information, call the Information Centre at 519-748-5220 ext 3656.
Disclaimer
The College reserves the right to alter information including requirements and fees and to cancel at any time a program, course, or program major or option; to change the location and/or term in which a program or course is offered; to change the program curriculum as necessary to meet current competencies in the job market or for budgetary reasons; or to withdraw an offer of admission both prior to and after its acceptance by an applicant or student because of insufficient applications or registrations, over-acceptance of offers of admission, budgetary constraints, or for other such reasons. In the event the College exercises such a right, the College's sole liability will be the return of monies paid by the applicant or student to the College.
Students actively registered in cohort delivered programs who take longer than the designed program length of time to complete their studies are accountable for completing any new or additional courses that may result due to changes in the program of study. Unless otherwise stated, students registered in non-cohort delivered programs must complete the program of study within seven years of being admitted to the program.
PROGRAM SEARCH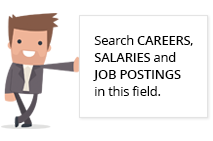 Success Stories