Medical Office Practices
Credential:

Ontario College Certificate

College Code:

CONS

School:

Program Code:

1308
Accelerated Delivery:

Yes

Campus:

BR, DO, GU

Academic Year:

2018 / 2019
About the Program
In just eight months, graduates of the Medical Office Practices certificate are prepared to confidently assume front-line roles within the growing community-based health services field. This unique program provides coursework in health care terminology, medical, dental and alternative office management, medical billing, insurance and bookkeeping procedures, and introductory medical transcription. This strong foundation of medical office procedures, coupled with courses in effective communication strategies and the latest computer applications ensures that graduates are in-demand in a wide variety of health care settings.
Students who successfully complete this certificate may apply to the second year of the Health Office Administration diploma with advanced standing.
Program Information
Length: One-year Ontario College Certificate program (also available part-time)
Delivery Sequence:
Brantford - September/2018 - Fall | Winter
Brantford - October/2018 - Fall | Winter
Brantford - January/2019 - Winter | Spring/Summer
Brantford - May/2019 - Spring/Summer | Fall
Doon (Kitchener) - September/2018 - Fall | Winter
Doon (Kitchener) - January/2019 - Winter | Spring/Summer
Guelph - October/2018 - Fall | Winter
Guelph - January/2019 - Winter | Spring/Summer
Guelph - May/2019 - Spring/Summer | Fall
Location: Doon (Kitchener), Brantford and Guelph
Start: September (Doon and Brantford) and January (Doon)
First-Year Capacity: Brantford - September 10, January and May 25, Doon (Kitchener) September 19, January 35, Guelph - October 25, January and May 25
Admission Requirements
Ontario Secondary School Diploma (OSSD), or equivalent, or 19 years of age or older with mature student status (See Mature Student definition for details.)
Grade 12 compulsory English, C or U, or equivalent, OR Conestoga College Preparatory Communications (COMM1270)
For more information on preparatory programs, visit Academic Upgrading
Admission Procedures
An academic strength is calculated by averaging the submitted marks of required subjects. If more than one mark is received for a required subject, the highest mark will be used in the calculation.
Ten (10) additional marks are added to each Advanced level, OAC, U, U/C, and post-secondary course used in the calculation of academic strength.
A sound English background is important for success in this program and is considered during the admission selection process. Minimum cutoffs apply.
Program Requirements
Students in the Health Office and Medical Office programs should demonstrate:



the physical ability to "touch type" to industry standards (NOTE: a graduation requirement).
the physical ability to read and complete standard industry documents.
a strong interest and aptitude in computer applications.
a solid base of written, verbal and interpersonal communication skills.
the ability to produce work-related documentation to time-sensitive deadlines.
Tuition & Fees
Tuition fee details for the 2018-2019 year are listed below. Books and supplies are additional.
Financial Assistance
The Ontario Student Assistance Program (OSAP) is a needs-based program designed to help Ontario students cover the cost of post-secondary education. Funded by the federal and provincial governments, OSAP is intended to promote equality of opportunity for post-secondary studies through direct financial assistance for educational costs and living expenses. These interest-free loans are intended to supplement your financial resources and those of your family. The majority of students apply for loan assistance via the
OSAP website
. Students can also print the application booklet through the OSAP website.
For more information, please visit
Financial Services/Awards
.
Graduate Opportunities
Graduates who wish to further their education in an administrative capacity will be well-suited to apply to the Health Office Administration program at Conestoga with advanced standing.
On average, 100% of the graduates from the last three years (2014 to 2016) found employment within six months of graduation.
For more details on related occupations, job market information and career opportunities, see the Government of Canada website:
https://www.jobbank.gc.ca/home
Pathways & Credit Transfer
Conestoga pathways enable students to build on their academic achievements in order to earn a degree or additional credential. Pathways are formed through agreements between Conestoga programs or partner institutions.
Often applicants have earned credits from another college or university that may allow a student to be granted advanced standing or exemption. Learn more about
credit transfer opportunities
at Conestoga.
Prior Learning Assessment and Recognition (PLAR)
Conestoga recognizes prior learning of skills, knowledge or competencies that have been acquired through employment, formal and informal education, non-formal learning or other life experiences. Prior learning must be measurable at the required academic level and meet Conestoga standards of achievement for current courses. Challenge exams and portfolio development are the primary methods of assessment. Other methods of assessment may be available depending upon the nature of the course objectives. Successful completion of the assessment results in an official course credit that will be recorded on the student's Conestoga transcript. PLAR cannot be used by registered Conestoga students for the clearance of academic deficiencies, to improve grades or to obtain admission into a program.
Learn more about
PLAR.
Program Courses
Course Details (1308)
Course Code
Course Title and Description
Level 1
ADMN1030
Introduction to Health Care Delivery Systems

Description: This exploratory course will begin by providing the student with insight into the concepts of health and wellness in terms of personal health and health practices. The student will learn the history of how the health care system evolved and develop a broad overview of the current Canadian health care system at both the federal and provincial levels. Major areas of health care spending, health care reform, and legislation will be examined. The role of various health care providers will be discussed as their role function and scope of practice change in tandem with current demands. The consumer's role in health care will be studied with a critical look at the influence of consumerism on health care.
Hours: 42
Credits: 3
Pre-Requisites:
CoRequisites:

ADMN1045
Health Care Terminology

Description: Providing an understanding of medical terminology that is often used in health office administrative settings, this course teaches the medical terms in a variety of health care settings. This course is a credit in the Health Office Administration program(1047) and Medical Office Practices program (1308).
Hours: 56
Credits: 4
Pre-Requisites:
CoRequisites:

ADMN1055
Essentials of Anatomy and Physiology

Description: This course covers anatomy and physiology of the human body relevant to the Health Office Administrator's role. Common pathologies and common injuries will be examined to explain diagnostic processes, treatment options, and prognoses within applicable body systems.
Hours: 56
Credits: 4
Pre-Requisites:
CoRequisites:

ADMN1135
Medical Office Administration 1

Description: Medical Office Administration 1 is an introductory course. Students will be introduced to the skills and expectations necessary to work effectively as a member of the health care team in health offices and clinics. The student will become familiar with time management, telephone skills, information management, registration, scheduling, and triage common to health offices. The student will be introduced to the principles of provincial, private and third party billing. The student will develop touch typing skills using a web-based, Windows Operating System, program to build keyboarding speed and accuracy.
Hours: 42
Credits: 3
Pre-Requisites:
CoRequisites:

COMM1410
Fundamentals for Effective Written Communication

Description: This course is designed to help students acquire accuracy and clarity in written communication for business workplace settings. The course will also help students develop writing skills that reinforce the use of correct grammar and mechanics. Emphasis will be placed on applying correct grammar, punctuation, and spelling to a variety of business-related documents.
Hours: 42
Credits: 3
Pre-Requisites:
CoRequisites:

COMP1056
Business Computing Applications I

Description: During this course, the student will learn to effectively use Windows operating system, apply word processing techniques, create basic business presentations, and explore the power of spreadsheets . Students will also learn the skills necessary to operate effectively within the Conestoga College computing environment. An emphasis will be placed on the development of solutions to business problems using commonly available microcomputer tools.
Hours: 42
Credits: 3
Pre-Requisites:
CoRequisites:

Level 2
ACCT1060
Bookkeeping for Office Settings

Description: This course is designed to introduce the student to the fundamentals of bookkeeping. Topics include bookkeeping terminology, various journals including cash payments, cash receipts, sales and purchases, general adjustments, financial statements.
Hours: 42
Credits: 3
Pre-Requisites:
CoRequisites:

ADMN1070
Communication in Health Care

Description: The focus of the course is to develop communication skills that can be applied in a variety of health care situations and settings. Students will apply communication techniques to cultivate interpersonal communication with both clients and co-workers. Topics will include an analysis of how culture, disability, stress, aggression, substance abuse, depression and grief affect communication. Students will develop their ability to relate and communicate with children and adults in various stages of the lifecycle through the exploration of developmental behavioural and personality theories.
Hours: 42
Credits: 3
Pre-Requisites:
CoRequisites:

ADMN1100
Transcription 1

Description: Medical Terminology skills and transcription of medical documents using Stop/Start software and MS Word are emphasized in this introductory medical transcription course. Students will use advanced features of MS Word to produce a variety of medical documents. Through the use of voice recognition software and taped recordings, students will use their keyboarding, editing, English language, medical terminology, and proofreading skills to interpret and transcribe dictation for Otorhinolaryngology, Ophthalmology, Pulmonology, Cardiology, Gastroenterology, and Obstetrics and Gynecology specialties.
Hours: 42
Credits: 3
Pre-Requisites: COMP1893, ADMN1045 or ADMN1046, COMP1056 or COMP1156
CoRequisites:

ADMN1330
Introductory Keyboarding

Description: The purpose of this course is to develop the student's ability to "touch type" and to build keyboarding speed and accuracy. Upon successful completion of the course, students must demonstrate the ability to touch type at a minimum prescribed net speed with a maximum of 5 uncorrected errors.
Hours: 14
Credits: 1
Pre-Requisites:
CoRequisites:

ADMN1340
Dental and Wellness Office Administration

Description: Building upon the skills learned in MOA I, this course provides students with both background knowledge and hands-on experience in administrative and clinical procedures performed by health office administrators in dental, optometry, chiropractic, and other wellness practices. Students will gain practical experience related to insurance, health and safety, diagnostics and client care that can be applied to a wide variety of health office environments.
Hours: 42
Credits: 3
Pre-Requisites: ADMN1135
CoRequisites:

COMP1142
Medical Office Administration 2

Description: This course will build on the skills gained in Medical Office Administration I. Students will gain hands-on practice performing administrative tasks common to health offices and clinics through the use of clinical information software. Students will work through health office simulations including patient registration, scheduling, billing, triage, and the creation and maintenance of electronic health records. Students will apply keyboarding techniques learned in Medical Office Administration I to create various documents common to medical offices.
Hours: 42
Credits: 3
Pre-Requisites: COMP1056, COMP1156, COMP1893, ADMN1135
CoRequisites:

COMP1355
Presentation Software

Description: This course focuses on tools and techniques for creating professional business presentations. Students will demonstrate proficiency using presentation and desktop publishing software. Students will use presentation software to create effective slide presentations that incorporate text, graphics, sound and other multi-media effects. Students will use desktop publishing software to design and produce professional, quality documents that combine text, graphics, illustrations, and photographs.
Hours: 42
Credits: 3
Pre-Requisites:
CoRequisites:
Program Outcomes
Use a comprehensive knowledge of human anatomy, and medical, dental, alternative care and insurance terminology to address client and patient needs specific to medical office situations.
Explain the history and organization of the health care system at both the federal and provincial levels and the roles and scope of practice of health care professionals operating within the Canadian health care system from a broad perspective.
Apply basic health office administrative skills, including entry-level keyboarding and document-production skills, transcription, word processing, and office procedures to complete medical office tasks and responsibilities.
Use software packages effectively for a variety of health office and business applications.
Perform the fundamental routines, responsibilities and practices required in various health office environments relating to appointments, reception duties, telephone, triage, mail, and other associated tasks
Produce accurate and timely financial and billing records for a variety of health office environments.
Produce accurate medical correspondence and reports using transcription and other manual and electronic methods at an introductory level.
Program Advisory Committees
The College appoints Program Advisory Committee members for diploma, degree, certificate and apprenticeship programs. Committees are composed of employers, practitioners and recent program graduates. College representatives (students, faculty, and administrators) are resource persons. Each committee advises the Board on the development of new programs, the monitoring of existing programs and community acceptance of programs.
For a list of the current members, please visit our
Program Advisory Committees
.
Program Handbook
For additional program information, call the Information Centre at 519-748-5220 ext 3656.
Disclaimer
The College reserves the right to alter information including requirements and fees and to cancel at any time a program, course, or program major or option; to change the location and/or term in which a program or course is offered; to change the program curriculum as necessary to meet current competencies in the job market or for budgetary reasons; or to withdraw an offer of admission both prior to and after its acceptance by an applicant or student because of insufficient applications or registrations, over-acceptance of offers of admission, budgetary constraints, or for other such reasons. In the event the College exercises such a right, the College's sole liability will be the return of monies paid by the applicant or student to the College.
Students actively registered in cohort delivered programs who take longer than the designed program length of time to complete their studies are accountable for completing any new or additional courses that may result due to changes in the program of study. Unless otherwise stated, students registered in non-cohort delivered programs must complete the program of study within seven years of being admitted to the program.
PROGRAM SEARCH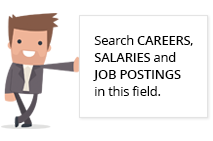 Success Stories
Program Reflections