Close
Applying as a Canadian applicant
Domestic students should apply online or by phone at 1-888-892-2228.
Close
Campus tours
Campus tours are one of the best ways to experience Conestoga. During this time, we are offering online guided tours to show you all Conestoga has to offer.
Book your tour
Virtual tours
If you can't make an on-campus tour or attend one of our events, the virtual tour is a great way to visit us.
View our Virtual tour
Program description - September 2022
This three-year program is designed to satisfy the educational requirements for registration as a Registered Respiratory Therapist based on the National Competency Framework for Respiratory Therapy. The program is nationally accredited by Accreditation Canada. This fully-integrated program provides a diverse learning environment that utilizes classroom education, laboratory sessions, clinically immersive simulation, e-learning, and early clinical exposure with continuous role modeling of the profession. This career-focused program is further enhanced through the adoption of the I4 approach to curriculum. This involves planning and delivery of curriculum that is Impactful, Intentional, Integrated and Interprofessional. It will prepare students with the knowledge, skills, attitudes, and critical thinking ability for proficiency within both the critical care and community care environments. Work-integrated learning (WIL) experiences will take place at our health-care partner sites throughout Southern Ontario. Respiratory therapists specialize in the identification and treatment of various cardiopulmonary disorders. Respiratory therapists are an integral part of the health care team, providing services such as ventilation and airway management, cardiopulmonary resuscitation, oxygen and aerosol therapy, patient assessment and evaluation, assisting at high-risk births and with anesthesia in the operating room. In the community, respiratory therapists bring their expertise to home care, asthma and Chronic Obstructive Pulmonary Disease (COPD) education, rehabilitation, education and medical equipment sales. Respiratory therapists must have the ability to work and practice sound decision making within stressful environments. Respiratory therapy is a field that is continually changing and requires ongoing engagement in reflective practice and lifelong learning. Please note: the Respiratory Therapy profession is physically and emotionally demanding. Work environments vary, however, the general practice includes long work hours, being on your feet for long periods of time, participating in physical activities such as CPR and lifting/positioning patients, as well as being involved in emotionally stressful situations with critically ill patients, etc. If you have a medical condition that might impact your ability to perform in a clinical setting, you are strongly advised to contact the Respiratory Therapy Program Coordinator and/or Accessibility Services before confirming your acceptance in the program.
Note:
This is a highly competitive program. Apply by February 1 (for September).

Please read the Oversubscribed Programs information on our Admission Information web page.

Students living outside of Ontario are not eligible for oversubscribed programs.
Program details
Code: 1166
Delivery: Full-time
Length: 3 years
Start: September 2022
Campus: Kitchener – Doon
Credential: Ontario College Advanced Diploma
Program contacts
---
Academic school
Tuition & fees
Tuition and fee details for the 2023-2024 year are listed below. Books and supplies may be additional.
2 Terms
Canadian
International
Ancillary Fees
$2566.54
-
Canadian fee details
| Description | Fall 2022 | Winter 2023 |
| --- | --- | --- |
| Program Tuition Fee (ACR) | $1656.00 | $1656.00 |
| Administration Fee | $25.00 | $25.00 |
| Capital Development Fee | $81.77 | $81.77 |
| CSI Health Plan Fee | $300.00 | - |
| CSI Advocacy Fee | $8.00 | $8.00 |
| CSI Association Fee | $102.00 | $102.00 |
| CSI Legal Protection | $30.00 | - |
| eText Fee | $468.00 | $447.00 |
| Graduation/Alumni Services Fee | $25.00 | $25.00 |
| ONE Card Fee | $7.50 | $7.50 |
| Recreation/Athletics Fee | $70.50 | $70.50 |
| Student Services | $86.00 | $86.00 |
| Technology Enhancement Fee | $125.00 | $125.00 |
| Work-Integrated Learning (WIL) Documentation Fee | $112.00 | - |
| CSI - Student Frosh Kit Fee (optional) | $70.00 | - |
| CSI Event Fee and Campus Life (optional) | $30.00 | $30.00 |
| CSI Student Clubs and Societies (optional) | $4.00 | $4.00 |
| Sustainability Fee (optional) | $5.00 | $5.00 |
| Term Total | $3205.77 | $2672.77 |
| Year Total | | $5878.54 |
Returning student tuition & fees
View all Canadian tuition & fee details for all levels
View all International tuition & fee details for all levels
International fee details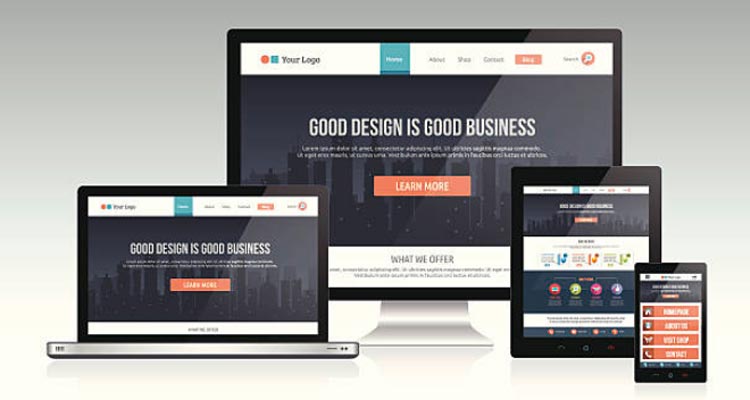 Program device & software requirements
This program requires you to have a device that meets certain specifications. For most students, this cost is in addition to the tuition & fees listed above.
view device requirements

Financial assistance
The Ontario Student Assistance Program (OSAP) is a needs-based program designed to help Ontario students cover the cost of post-secondary education. Funded by the federal and provincial governments, OSAP is intended to promote equality of opportunity for post-secondary studies through direct financial assistance for educational costs and living expenses. These interest-free loans are intended to supplement your financial resources and those of your family. The majority of students apply for loan assistance via the
OSAP website
. Students can also print the application booklet through the OSAP website. For more information, please visit
OSAP & aid
.
Awards & scholarships
Student Financial Services awarded more than 400 awards, scholarships and bursaries last year.
Delivery sequence - September 2022 - Kitchener – Doon
| FALL | WINTER | SPRING |
| --- | --- | --- |
| Class | Class | Break |
| Class | Class | Class |
| Class | | |