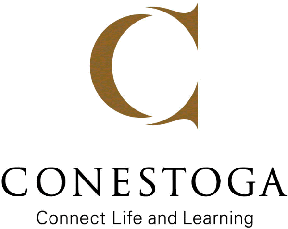 Information Technology Business Analysis - Operations
2018/19 | Conestoga College
Program Code: 1372
School of Workforce Development, Continuing Education, and Online Learning

Conestoga College Institute of Technology and Advanced Learning
This is a companion document to the current Conestoga College Student Guide
Introduction
Welcome to Conestoga!
This program handbook has been designed to provide you with information specific to Information Technology Business Analysis - Operations #1372. It is a companion document to the Student Guide.
We are proud of the programming we offer and the pathways that are available here at Conestoga. We work with industry representatives in order to provide timely, employment-ready training options for all of our students.
Our faculty members are chosen not only their subject matter expertise, but also for their passion for adult learning through the sharing of their knowledge and experience. Whether it be in a face-to-face, mixed, hybrid or online environment, our faculty have the teaching expertise to help you succeed in your educational goals.
I wish you the best in your studies and encourage you to contact us if you have any questions about the program.
Sincerely,
Sandra Schelling,
Executive Dean, Workforce Development, Continuing Education, and Online Studies
Program Handbook Guidelines
The purpose of this handbook is to provide students with program-specific details and other important information. The material in this handbook is accurate at the date of posting, and is applicable for the current academic year. Students will be informed of handbook changes that occur, if any, through college email. Program handbooks are updated yearly and students must check their program handbook for the current edition.

Staff Contact
Executive Dean, Workforce Development, Continuing Education, and Online Learning
Sandra Schelling
Conestoga College Institute of Technology and Advanced Learning
(519) 748-5220 ext. 3221
sschelling@conestogac.on.ca
Chair, Workforce Development & Part-time Studies
Sheila McGlashan MA (Ed)
Conestoga College Institute of Technology and Advanced Learning
Doon Campus, ATS Engineering Complex, Room 100
(519) 748-5220 ext. 2399
smcglashan@conestogac.on.ca
Academic Manager, Workforce Development & Part-time Studies
Danna Ferrarese, M. Ed., MLIS
Conestoga College Institute of Technology and Advanced Learning
Doon Campus, ATS Engineering Complex, Room 100
(519) 748-5220 ext. 3197
dferrarese@conestogac.on.ca
Program Administrator
Carol Schlievert
Doon Campus, ATS Engineering Complex, Room 100
(519) 748-5220 ext. 2390
cschlievert@conestogac.on.ca
Program Faculty
Contact information for this faculty will be provided on the first day of related courses.
Program Overview
Program Description
More and more companies are challenged with how to make sense of vast amounts of data in order to improve their competitive position and growth. This has generated requirements for professionals with both a business and technology side who understand how to turn insight into action. A critical role in the facilitation of software/system development growth is played by the Information Technology Business Analyst by the gathering of business requirements from several organizational areas and interpreting them so that they can be defined as functional systems design specifications that can be successfully implemented by IT teams. Critical skills will be developed in the following information technology areas: application software, business data analysis and modeling, customer engagement management, business processes, enterprise resource planning, and communications. A key part of this graduate program is the applied aspects of the curriculum. Students will have the opportunity to engage in the process of business analysis for information technology (IT) through case studies and industry related projects.
Program Design
Full-time students are registered in a specific program design based on the year that a student begins in a program. Program designs contain all the required courses necessary to graduate from the program. Designs are evolving documents and may change from one academic year to the next. These changes are to reflect the industry standards and requirements for a graduate of this program. If a student does not graduate at the end of the designated semester for the original program design, the student is responsible for meeting any new program design changes in order to graduate.

Students can find their program design on the Student Portal by following the steps below.

Log in to

Student Portal

Click on 'My Courses' tab

Select 'View Progress Report' button
Courses are listed by level/semester. Please be aware that General Education electives are listed at the bottom of the student's progress report and indicate the specific level/semester in which they are to be completed.
Students can also view courses for the most current program design for this academic year on the Conestoga College website for Information Technology Business Analysis - Operations #1372. To find these courses, scroll down the page to the 'Program Courses'.
Program Learning Outcomes
The following program learning outcomes identify what students will know and learn by the end of their program:
Interpret collected busin

ess requirements from organizational areas so that they can be defined as functional systems design specifications that can be successfully implemented by Information Technology (IT) specialists.




Provide information technology solutions, assessments and validation to a broad range of situations by eliciting, planning, monitoring and analyzing enterprise requirements.




Adhere to standards of practice and identify ethical/contractual-based judgments in real-life and simulated IT business environments.




Use of written, verbal, and non-verbal communication, employing IT relevant knowledge, skills, and judgment in a business setting.




Document, manage, research and communicate business requirements from the initial stakeholder meeting, to the final IT solution assessment and validation phase utilizing life-cycle project management practices and procedures such as metric analysis, project scope, service level agreements and constraint documentations.




Interview clients about their business needs, facilitate meetings, and respond to stakeholder priorities in a way that meets their needs.




Perform a variety of IT quality control procedures including gap analysis, problem analysis, needs assessment, cost benefit analysis, business test plans and test cases.




Collect, manage, and interpret data to identify trends and issues in the workplace to create and develop levels of measure.




Develop tools for maintaining professional standing including lifelong learning strategies.
Program Expectations
Expectation 1
A significant amount of group work is required in this program. Individual students are expected to be full participants in, and contributors to, each group based project/assignment within program coursework.
Individual students who fail to meet this expectation, without documented extenuating circumstances, may receive a failing grade in the project/assignment. Guidelines will be provided outlining the requirements of group work by individual faculty members. Expectations will vary among faculty and students are expected to ask questions if they are not clear.
Expectation 2
Regular attendance is encouraged. Activities may take place during class time that the student will not be permitted to complete due to absence from class.
Program Information and Requirements
Classroom Information
Successful students will:
Attend classes on time.
Wear appropriate business attire when required.
Report an absence before class begins through standard communication methods by logging in to the student portal or eConestoga.
Obtain from classmates and/or eConestoga any assignments or notes that were missed.
Be prepared for class, ready to ask/answer questions and participate in classroom discussions.
Submit assignments on time that are business professional adhering to instructions.
Maintain academic integrity on all assigned work and tests/examinations.
Behave in a polite, ethical, professional and respectful manner toward all faculty, students, employers and colleagues both on and off the campus.
Communicate effectively in English: reading, writing, listening and speaking.
Ensure all emails sent to other students, faculty, or staff are written in professional business language. Abusive/inappropriate language will not be tolerated.
Be a positive ambassador for the program and the college.
Course Outlines
Course outlines state the learning outcomes that will be covered during the course. Details about the evaluation method, the weighting of assessments, and any other specific criteria required to successfully complete the course are also listed on the course outline. Students are responsible for reviewing the outline and the requirements to pass each individual course. Evaluation requirements vary from course to course. The passing grade and specific course stipulations are listed under the evaluation section of the course outline.
Course outlines are in the Student Portal under the 'My Courses' tab and posted on eConestoga.
Required Supplies and eText
This program has been designated as an eText program.  Please access details on the program specific webpage.
For students where eText does not apply, any required materials for a course are listed on the course outline. Failure to obtain required materials may result in unsuccessful grades in the course.
Instructional Plans
Instructional plans will be provided to students on eConestoga. All assessment dates and deadlines will be posted on the instructional plan, including assignments, tests/quizzes, midterms, presentations, etc. This information acts as a guide to the course and is the course schedule. Students are expected to review these documents on a regular basis and note all key dates and deliverables. An instructional plan may change with Chair approval.
Practices within the Classroom
Faculty responsibilities:
Provide to students at the start of each course an instructional plan, which indicates the due dates for all assessed items (assignments, tests, exams, case studies, presentations etc.) and the respective weighting of each item toward the student's final grade.
Return assessed items promptly and review with students – generally, students are not able to retain their tests/examinations/assignments and should review thoroughly at this time. It is the responsibility of the student to ask any questions regarding the assignment with the faculty member outside class time if required.
Respond to student requests for consultations to discuss performance or questions in respect to their coursework and assessed items.
Respond to student emails within a 48-hour period during business hours.
Ensure course outcomes are covered in the assessment method.
Student responsibilities:
Attend and participate in lectures, presentations, group work, field trips or other activities related to the course/program.
Adhere to all deadlines for assessed items, and write final exams as indicated on the schedule
Submit coursework in the requested format, described by the faculty member in the rubrics or guidelines, by the specified deadline.
Fully disclose and completely reference all sources used in submitted course assessments and not engage in plagiarism.
Advise faculty of circumstances that would prevent the completion of assessments, prior to the deadline, and provide required documentation.
Use Conestoga email to communicate with faculty, not personal email or eConestoga, unless directed otherwise by faculty.
Check Conestoga email on a regular basis.
Electronic Devices
Electronic devices may be used for learning or instructional purposes. Professors or technologists may request devices be put away when a safety issue or distraction occurs. Unauthorized devices in a testing situation will result in an academic offence.
Students are not permitted to record lectures or take pictures without the consent of faculty and/or students. Content from the course is not to be posted on any external websites unless posted by faculty.
The use of an electronic translator is prohibited. Courses are taught in English and students must be able to communicate in English.
Students who are registered with Accessibility Services and have accommodations for approved electronic devices are permitted to do so with the faculty's knowledge.
Grading
Students can access interim grades throughout the semester on eConestoga. Final grades are submitted by faculty, approved by the Chair and posted on the Student Portal within 3-5 business days after the final examination or assignment due date.
The following grading system will be employed by faculty in reporting student achievement to the registrar's office. Specific programs/courses may require different minimum standards of achievement.
The following applies to course grading:
The minimum passing grade for certificate courses is 55%, unless otherwise indicated on the course outline.
If a course is repeated, the most recent grade will be used to compute the program GPA. However, both grades will show on the student's academic transcript.
If the first course taken is a failure and the same course is repeated and it is also a failure, only the most recent failure will be used in the calculation of their GPA.
Students who are permitted to write a supplemental exam in a certificate course will receive a maximum grade of 55%, if the supplemental is passed. If the supplemental is not passed, the failing grade will be retained.
Academic Integrity
Academic Integrity means acting fairly and honestly when engaging in academic activities. Please review Conestoga's Academic Offences Policy and Procedure. Academic Integrity is expected and required of all Conestoga students. Students are responsible for personally maintaining control of their own work at all times, so that breaches of this policy are less likely to occur. Failure to maintain academic honesty will not be tolerated, and students found guilty in any way will be disciplined in accordance with the policy. The penalty levied for an academic offence is listed under the academic offences procedure link above. Examples of plagiarism may include but are not limited to:
The work submitted or presented was done, in whole or in part, by an individual other than the one submitting or presenting the work.
Parts of the work are taken from another source without reference to the original author (i.e. copying a paragraph, a page, a sentence, and/or someone's ideas).
The whole work (i.e. case study, essay, business plan, etc.) is copied from another source or person.
A student submits or presents work in one course, which has also been submitted in another course, (even though it is the students original work) without the knowledge of/or prior agreement of the faculty involved.
While it is recognized that scholarly work often involves reference to the ideas, data and conclusions of other scholars, intellectual honesty requires that such references be explicitly and clearly noted.
Cheating gives an unfair advantage to the student over classmates and misrepresents that student's ability. There is a societal expectation that a standard has been met upon graduation and that the graduate is capable of meeting the expectations of the employing organization. 
Cheating harms the student's reputation and learning. Grades obtained in the completion of the student's program must reflect their achievement and demonstrate ethical behaviour. Any student who helps another student to cheat is just as guilty of cheating as the student they assisted. Unacceptable behaviours in these circumstances include, but are not limited to:
Using materials or electronic devices not authorized by the person giving the test.
Collaborating with another student during a test without permission.
Falsifications of an exam record or report.
Knowingly using, buying, selling, stealing or soliciting contents of an exam or any assignment.
Taking a test for another student or permitting another student to take a test for one's self.
Attempting to bribe a faculty member to obtain a passing grade, or better grade on an exam or course.
The penalties for all forms of plagiarism will be enforced as per the Conestoga College Academic Offences Policy. Faculty may require assessments to be submitted to drop boxes which scan for plagiarism.
For more information and academic offence resources, please visit the Library Services Website.
Academic Assistance
Students are advised to seek academic assistance directly from their faculty, Coordinator or program administrative contact if concerns arise. Students are also encouraged to access the various support services available that will enhance their learning experience at Conestoga College. For further academic and student assistance please review the links below:
Student Representation – Conestoga Students Inc. (CSI)
Conestoga Students Inc. (CSI) and Conestoga agree that a student has the right to invite a member of CSI to a student and/or faculty meeting provided that 24 hours advance notice is given to faculty. This advance notice will ensure that all parties will have an opportunity to adequately prepare for the meeting.


Academic Dates
It is the student's responsibility to be aware of various important academic dates throughout the year. These academic dates are posted on the college website.
Students also have access to review their start/end date and the drop/refund deadlines through their Student Portal under the 'My Courses' tab.
Academic Standing and Promotion
Students are required to successfully pass all courses by meeting the specified minimum requirements, as stated in each course outline, in order to continue with the program. A student's academic achievement is based on the promotion guidelines established by the program. An academic standing decision is assigned by the Program Chair to the student record indicating progress, promotion, or graduation. These decisions are made at the end of each academic year, depending on the semester in which students start their program. The Program Coordinator and/or Administrative Contact are available to discuss academic standing, progress planning and eligibility to graduate. A student who has previously withdrawn from the program (de-registered), upon re-application to the program will be placed in the appropriate level for the current program design. This can result in additional courses required for completion in the new program design.
Clearance of Failed Courses
There are a number of ways a student can work towards correcting failed course(s). It is recommended that students register in their failed courses as soon as possible. Students may be able to sign up and take one or more failed courses through Continuing Education; either online, or in a traditional classroom setting. Please consult with the Coordinator and/or the Administrative Contact for an academic plan to clear failed courses.
Attendance
Attendance in all classes is strongly recommended and is required for completion of any in-class assessments. Courses that are delivered in a classroom or lab setting, as opposed to online, will discuss theories and concepts that all students are responsible for, regardless of their attendance. This section is in addition to the College Attendance at Evaluations section in this handbook.
Absence for Other Reasons 
Compassionate Leave:   
Request for leaves of absence to attend to family illness, death or family problems are usually granted. These requests will be submitted to faculty who will consult with the Program Coordinator/Chair if necessary. 

Jury Duty:   

Any student who receives a summons for jury duty must bring the document to their respective faculty as soon as possible. The faculty will consult with the Chair to determine what arrangements can be made to have the student excused from submission of assignments, if such duty interferes with the progress in the program. Students may also be required to engage in activities in the evening or weekends using eConestoga. 
Religious Holiday(s)  
Students are permitted by Conestoga policy to be absent from class to observe a recognized religious holiday. Any student who is unable to attend classes or participate in an examination, study, or work requirement on some particular day or days because of religious beliefs will be given the opportunity to make up the work that was missed or do alternate work/examinations subject to timely notification. 
Conestoga recognizes all religious holidays as defined by the College Employer Council.
It is the responsibility of the student to: 

Plan ahead and be aware of the dates of all examinations and other course obligations; 

Advise the faculty member that he/she will be seeking accommodation to observe a recognized religious holiday and make a request in writing to your Program Coordinator within the first three weeks of the semester and prior to the date of assessment that falls on the religious holiday. Exceptions based on extenuating circumstances must be approved by the Chair. 

Other Absences   

Student absence(s) must be supported by formal, original documentation.

Class Cancellations due to Faculty Absence
All class cancellations due to faculty absences will be posted in the Student Portal on the left hand side of the main page. These notices in the Student Portal will be the only notifications of class cancellations due to faculty absences.
Faculty, who are absent, may or may not be informing students of class cancellations through college email and/or eConestoga in addition to the Student Portal. Students should check their college email and eConestoga for possible assigned work.
Bad Weather Conditions and Testing
If the College is closed due to extreme weather, all assessments to be administered during a regularly scheduled class will be postponed until the next class.
Students who cannot travel to the College due to extreme weather (eg. travel advisories or road closures) in their local area are responsible for notifying their faculty of their inability to write on the day of the assessment. The notice must be provided by email or telephone prior to the time of the scheduled assessment. Students who fail to provide this notice will receive a grade of zero. Students must make arrangements to write the assessment immediately upon their return to the College.
Notice of College closure will be posted on our website by 6 am the day of. Notice of cancellation of evening classes, will be posted on the website by 3 pm the day of (see College/Campus Closure Practice for more information)
The safety of our College community is a top priority. Conestoga services a large area and it is recognized that conditions can vary widely within the region. Always exercise your best judgement with respect to travelling during extreme weather, based on your individual circumstances. Public transportation, where appropriate, may be the safest option.
Guidelines for Submitting Assignments and Late Policy

Each faculty member will inform students of their guidelines for submitting assignments. For example, a case study format may not be the same for all faculty. Each faculty member will inform students of their late submission policies. It is the responsibility of the student to be aware of the course requirements and due dates for each of their courses as listed in their instructional plan.
Exam/Test Rules for Students
Failure to follow examination/test rules or instructions will result in immediate confiscation of the test or exam and a grade of zero may be assigned to the exam/test. The candidate may be subject to further disciplinary action as per Conestoga College academic offences policy.

Once the exam/test has begun, candidates will not be permitted to leave the room except in an emergency.


In case of emergency please follow the instructor's instructions.


Once you leave the exam/test room you may not be re-admitted.


Please refer all questions, comments or concerns to the instructor, not classmates.


Communication between students is not permitted. You will receive a warning once if you attempt to communicate with fellow exam/test takers. Subsequently you will be asked to leave the room and your test will be collected and marked only to the point to which it has been completed.


Exam/test takers will be allowed to have a clear bottle of water with the label removed. No other personal items will be permitted including electronic devices (cell phones, smartwatches, MP3 players, iPods, etc.) on or near where exam/test is being taken.


If scratch paper is needed for exam/test, this will be provided by the instructor, students will not be able to use their own scratch paper.


All backpacks and/or bags must be kept at the front of classroom.
Clearance of Academic Deficiency
During a student's academic career, there may be occasions when the student's performance results in a failing grade for a course. Conestoga grants students the opportunity to raise this grade to the minimum passing grade under specific circumstances.
For more information visit the College Policies, Procedures and Guidelines webpage then click on the Academic Administration side tab and search for the document entitled Clearance of Academic Deficiency.
Supplemental Exams
A supplemental exam is an opportunity for a student to clear a failing grade. Not all courses are eligible for a supplemental exam. Supplemental exams are comprehensive and students are expected to cover all the material as listed in the course outline. Students must meet the mandatory conditions listed below to write the exam and they must register for the exam within the posted deadlines. A student who completes a supplemental exam and receives a passing grade (55-100%) will have their final grade changed to a passing grade of 55%. Those students who do not pass the supplemental exam will retain their original grade. Students will have to pay to retake the course to achieve a passing grade.
Information relating to the time and date of the supplemental exam will be emailed to all students through their Conestoga College email accounts each semester. It is the student's responsibility to verify with their faculty to determine their eligibility for a supplemental exam. The student must follow the supplemental exam registration process and exam rules.

Supplemental Exam Rules
Within twenty days (20) after the final grade for a course is posted, supplemental exams are administered. This may vary for the fall semester due to the semester breaks. Students must check their college email for scheduled dates and times. Exams are pre-assigned to students and no extra copies are available at the time of writing. No alternate dates for supplemental exams are permitted. The maximum grade for a supplemental in a certificate course is 55%. 

Mandatory Conditions for Supplemental Exams
Supplemental work or examination will be granted on the following conditions:

A failing grade of not less than 50%.


Limit of one supplemental opportunity per semester.


Passed at least one major test or exam. Passing group work is not sufficient.


There must not be any registered academic offences in the semester.


Complete the process by the required deadline.

Failure to complete the registration process correctly will result in not being allowed to write the supplemental.
The supplemental exam process is documented in the Clearance of Academic Deficiency policy. Students must fill in and complete the supplemental form (RO479) and ensure payment is made to the Registrar's office. Once this form is complete, please contact your Program Administrator.
Timetable Changes
Student requests to change or modify timetables are not permitted. Program administration may adjust timetables to accommodate for statutory holidays, room changes, faculty availability, etc. If timetable changes occur, students will be advised. For more information, please speak to your Program Administrator.
College Email Communication Requirements
College email must be used to contact faculty, Chair, academic support, etc. The information within the email must be kept professional. Students are required and expected to check their college email regularly. All students are assigned a college email during their active time at Conestoga College.
Please note that eConestoga email is course specific only, and may not be available for all courses. Therefore, college email must be used to contact faculty or other students.
If there are any issues accessing college email, please contact the IT department at: itsdesk@conestogac.on.ca or by telephone at 519-748-5220, ext. 3444. For further assistance, access the help desk located outside of door 3, or the IT department in room 1E12 (Doon) or 2B21 (Waterloo). Faculty will not respond to emails from non-Conestoga email addresses.
Withdrawal from Program
Withdrawal from a program can be completed by filling out a withdrawal form and submitting it to the registrar's office. It is advised that a student meet with their Coordinator and/or Program Administrator prior to submitting the form. Deadlines for withdrawing from a program, with/without an academic penalty or with/without a refund, are posted on the Student Portal, under the 'My Courses' tab. Students must hover their mouse over the calendar icon beside the course to see the start/end date and the drop/refund deadlines.
Credit Transfer/Exemptions
Conestoga recognizes you may have formal post-secondary education that may allow you to enter a program at an advanced level or provide for individual course exemptions. To ensure your credits are eligible for transfer, please contact our Credit Transfer Office. The Credit Transfer Policy and Procedure are available on the college website. For more information, visit the Credit Transfer & PLAR page.

Prior Learning Assessment and Recognition (PLAR)

Conestoga recognizes prior learning of skills, knowledge or competencies that have been acquired through employment, education (informal/formal), non-formal learning or other life experiences. Prior learning must be measured to meet the required course outcomes and grading standards. This policy applies to candidates who wish to earn academic credit for a course in acknowledgement of significant life and work experience. PLAR is not to be used by registered Conestoga students for the clearance of academic deficiencies and/or to improve grades. Students must be at least 19 years of age or have an Ontario Secondary School Diploma (or equivalent) to be eligible to apply for PLAR. For more information, refer to the PLAR policy and procedure. Questions regarding PLAR may be sent to CreditTransfer@conestogac.on.ca.

Program-Specific Pathways
There are a number of different opportunities available to students who want to continue studying at Conestoga. For more information regarding program-specific pathways contact your program coordinator or administrative contact.
Discontinuance
A student may be discontinued from the program on either academic or behavioural grounds, as set out in the Discontinuance Policy and Procedure. Discontinuance decisions on academic grounds are made at the end of each academic year. This will occur when a student has five or more outstanding failed courses in the program in which they are currently registered.
Graduation
Students are eligible to graduate upon completion of all academic requirements in their program of study, including co-op/work placements if applicable. Students need to inform the register's office if they are attending convocation through their Student Portal. Convocation ceremonies are held in June and November of each academic year. Students actively registered in cohort delivered programs who take longer than the designed program length of time to complete their studies are accountable for completing any new or additional courses that may result due to changes in the program of study. Students who complete their program after the regular scheduled completion date are required to fill out an application to graduate form and submit it with payment to the register's office. Students who are discontinued or have withdrawn and then return to the college will be placed in the current program design and must meet all requirements to graduate. Certificates are generated and mailed out to all successful graduates within six to twelve weeks of the program completion date.
Program Advisory Committee (PAC)
Program Advisory Committees (PACs) provide the necessary link between Conestoga and the community it serves. PACs operate in an advisory capacity to Conestoga administration with the objective to keep Conestoga responsive to current and future workforce needs, trends or opportunities in industry and the marketplace.
All post-secondary education programs of study at Conestoga, both full-time and part-time, which lead to an employment related credential, or are approved by the Ministry of Advanced Education and Skills Development (MAESD), will be associated with a PAC, with the exception of apprenticeship and pre-apprenticeship programs. For any program not leading to an employment related credential, such as foundation programs, PACs are optional.
Program Progression
This program is delivered in an accelerated block style format. Block style format provides for each program course to be delivered in a specific sequence one course at a time.
Student Feedback
Student feedback is an essential component of our continuous improvement process. Our opportunities for student feedback will include:
Student Appraisal of Teaching
The Student Appraisal of Teaching (SAT) allows direct feedback from students on teaching for a particular course. Completion of the SAT form gives teachers and academic managers valuable information to use for the improvement of teaching at Conestoga.
The SAT process occurs in the last one-third of the semester. Typically about one-quarter of the faculty is appraised per term, and each has two courses selected by their academic managers for appraisal. All teachers have a SAT review at least once every two years. The SAT process is managed by the Office of Institutional Research and Planning using an online survey system specifically designed for course/teacher evaluations. After all marks for the semester have been submitted, a summary of results goes to the academic manager to be shared with the faculty member. Continuing Education students may have an opportunity to complete a SAT form during their Continuing Education course.
Facility Information
Refer to the Student Guide for facility information, including hours of operation and closure practices.
College Hours
Full-time courses at Conestoga are typically delivered during the following hours:
Monday to Thursday, 8:00 AM to 8:00 PM
Friday, 8:00 AM to 6:00 PM
In some instances, classes will be scheduled outside of this time frame to accommodate course, program, and college requirements.
Safety Protocols
Refer to the Student Guide for Conestoga's Safety and Security Services and procedures.
Policies and Procedures
A Student Protection Acknowledgement confirmation pop-up will appear when a student logs into the Student Portal on a
yearly
basis. This will direct students to policies and procedures relevant to their academic responsibilities. All Conestoga College wide
academic policies and procedures
are listed on the college website under "About Conestoga", "Policies and Procedures".
Students are advised to review and comply with all policies and procedures, including the following:
Academic Credential Procedure

Academic Dispute and Resolution Policy & Procedure

Academic Offences Policy &

Procedure

Academic Recognition Policy

Clearance of Academic Deficiency Policy & Procedure

Co-operative Education Policy

Discontinuance Policy & Procedure

Evaluation of Student Learning Policy & Procedure

Grading Procedure

Graduation Requirements and Convocation Procedure

Honours Policy & Procedure

Program Withdrawal and Refund Procedure

Student Code of Conduct Policy

Student Concerns and Issues Policy & Procedure

Student Feedback Policy

Student Fees Policy & Student Fee Invoicing and Payment Procedure
Students must follow all of the policies and procedures for Conestoga College and it is expected that faculty will accept, fulfill and enforce these standards.
General Education / Breadth Electives
School of Liberal Studies
The purpose of diploma General Education electives and Degree Breadth electives is to provide graduates with the skills and knowledge to succeed not just in their chosen career fields, but in all life paths. Working collaboratively with your program, General Education and Degree Breadth elective courses help develop the critical and creative thinking skills, civic engagement and knowledge of the broader world of arts, culture and science that helps make you more reflective, creative, and effective in your own life.
All Ontario College Diploma, Ontario College Advanced Diploma, and Degree programs at Conestoga require students to complete general education electives / interdisciplinary breadth.
More information on these courses can be found at www.conestogac.on.ca/electives.
Attendance at Evaluations
Working Together to Plan Your Success
Your success matters! As an emerging professional, it is important that you demonstrate the same professional attitude to your program that you will be required to demonstrate to your future workplace. Regular, punctual attendance, and active participation in scheduled classes, field and clinical placements, labs and any on-campus and off-campus activities scheduled by your program will help you to understand and master the learning complexities of your program.
If extenuating, unplanned circumstances require you to miss a class, please note that it is your responsibility to follow up with individual faculty members and to acquire any missed information.

Attendance for Evaluations
Evaluations are critical components of each course and your overall success in your program. An evaluation is defined as a test, exam, presentation or any other formal assessment that contributes to your course mark that requires your presence, in class or on-line. Please note that in many programs across the College, every field placement, clinical day, and lab/shop day is considered crucial to your overall learning and success and the expectation is that you attend. If you are in a program that includes field or clinical placements, labs/shops, or any other on or off campus activities, it is essential that you discuss attendance requirements with your program faculty in order to understand expectations and consequences.
Your attendance for all evaluations is a requirement. If there is a concerning pattern of absence from evaluations across your program, you may be asked to meet with the Program Coordinator and/or Student Advisor to discuss strategies for success.
While circumstances such as religious holidays and academic accommodations may necessitate rescheduling of evaluations and will be accommodated, please note that there will be no special arrangements made for rescheduling evaluations due to personal conflicts such as work or vacation plans.
In order to facilitate a smooth implementation for all scheduled evaluations, both you and your program faculty have responsibilities which are listed below:
Faculty Responsibilities
To communicate all course obligations to you at the beginning of each semester through the Instructional Plan, including evaluation and presentation dates.
To communicate, in writing, any unplanned extenuating circumstances involving the college, the program or the faculty members that may require changes to the course schedule.
To provide alternative evaluation arrangements for missed evaluations/work due to recognized religious holidays as defined by the College Employer Council and documented accommodations through the Accessibility Office.
To accept alternative evaluation requests in good faith and examine based on the unique circumstances and students' individual needs.
To facilitate alternative evaluation arrangements as described below.
Student Responsibilities
To be informed about all course obligations and due dates.
To inform your faculty member in writing of the need to reschedule evaluations due to a religious holiday as defined by the College Employer Council.
If you have to be absent from any scheduled evaluation, report your absence on the Student Portal using the procedure below. You must do this prior to the start of the evaluation or risk receiving a mark of zero.
How to Report Absences on the Student Portal
Log into the Student Portal and click on the 'Absence tab'.
Indicate whether or not there is an assessment scheduled on that day by clicking 'Yes or No', as well as the reason for the absence (illness or other).
Click 'Continue' to report the absence.
Click 'I agree' to confirm the absence.
You will receive a confirmation email that your absence has been recorded.
Important! Please note the following:
The earliest you can record an absence for a particular day, is after 8:00 p.m. the day before. You must report each day you are absent.
The Absence Recording System will show you as being absent for the day, starting from the time that you recorded the absence. For example, if you record your absence on a specific day at 11:00 a.m., the system will show you as being absent for all classes starting after 11:00 a.m. that day.
If you are going to be present for any other classes on the day for which you recorded an absence, please let the faculty member know by attending or following up by eConestoga or college email.
When you return to campus, make eConestoga or email contact immediately with the faculty member associated with the evaluation you missed in order to arrange appropriate follow up.
Valid Absence from Scheduled Evaluations Less than 20%
Conestoga recognizes that unexpected circumstances such as brief illness do arise during the semester and that a visit to a health practitioner may not be necessary. A valid absence from a scheduled evaluation worth less than 20% of the final grade which is not documented through the Accessibility Office or previously arranged due to religious holidays, will be accommodated once per course during the semester, subject to proper communication as described in the Student Responsibilities section above. If the evaluation cannot be rescheduled, (for example an experiential activity, lab or participation in a group presentation) reallocation of marks to another evaluation item will be determined by faculty and communicated to student via email to their eConestoga or college email address, or documented on an interview record and signed off by both faculty member and student.
Absence from additional scheduled evaluations worth less than 20% in the same course may require documentation for verification.
Valid Absence from Scheduled Evaluations 20% or More
Absence from scheduled evaluations worth 20% or more of the final grade that are not documented through the Accessibility Office or arranged due to religious holidays, will require appropriate documentation for verification, subject to proper communication as described in the Student Responsibilities section above.
Alternative Evaluation Arrangements
Faculty members will determine alternative evaluation arrangements as appropriate.
Students will complete any necessary forms.
Students are required to complete the alternative evaluation as scheduled. If an evaluation cannot be rescheduled (for example an experiential activity or participation in a group presentation) reallocation of marks will be determined by faculty and communicated to student via eConestoga or college email, or documented on an interview record and signed off by both faculty member and student.
Tests will be made up in the Conestoga Test Centre in the following week, or by individual arrangements with course faculty member.
If the evaluation is to be conducted in the Conestoga Test Centre, students will be asked to show their ONECard* before permitted to write the test.
* Students taking part-time courses or in programs where OneCard is not provided such as Apprenticeship may be asked to show alternate ID.
Program Handbook Revision Log
| Revision Date | Summary of Changes |
| --- | --- |
| 01/08/2014 | Original handbook creation |
| 01/07/2015 | Updated per CCQI |
| 19/05/2016 | Updated per CCQI |
| 07/2017 | Updated per CCQI |
| 07/2018 | Updated per CCQI |
Accommodation Disclaimer
Conestoga College is dedicated to promoting an equitable environment where students have the opportunity to participate in all aspects of College life. In accordance with the Accessibility for Ontarians with Disabilities Act (AODA) and the Ontario Human Rights Code, Conestoga College recognizes its responsibility and legal obligation to provide education, information and services in an accessible manner.
The Program Handbook is intended to provide general information with respect to program expectations. There may be individual accommodations and/or medical circumstances that require exceptions. For example, students may need to be accommodated for a missed assignment or evaluation. Students who are registered with Accessibility @ Conestoga are not required to provide an additional doctor's note for a missed or late evaluation. For more information about Accessibility @ Conestoga please drop in or visit our website.
We recognize that other extenuating circumstances may apply. Consult with your Professor. All exceptions based on extenuating circumstances must be approved by the Chair.