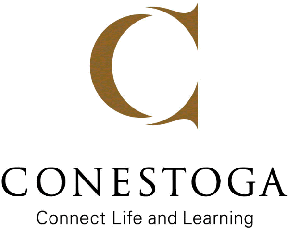 Post-secondary Teaching – College Certificate
2021/22 | Conestoga College
Program Code: 1534
Teaching and Learning

Conestoga College Institute of Technology and Advanced Learning
This is a companion document to the current Conestoga College Student Guide
COVID-19 and 2021-22 Program Delivery
​In response to the COVID-19 pandemic, Conestoga academic plans and decisions will continue to evolve to reflect the advice of public health authorities. ​Please consult the COVID-19 Information page for the most up-to-date information on college protocols.
Expectations regarding course delivery, participation, and assessments will be communicated by your faculty member at the start of the semester and included in the instructional plan.
Program technology requirements are posted on the program web page. Students in remote and hybrid delivery courses will require a device, webcam functionality, and reliable Internet access. 

Program Handbook Guidelines
​The purpose of this handbook is to provide students with program-specific details and other important information. The material in this handbook is accurate at the date of posting, and is applicable for the current academic year. Students will be informed of handbook changes that occur, if any, through college email. Program handbooks are updated yearly and students must check their program handbook for the current edition.
Welcome
​A Message from the Program Director
Welcome to Conestoga College! Congratulations! You have been accepted into the Certificate in Post-Secondary Teaching Program offered through Teaching & Learning.
Your program will help you gain the skills needed to do well in teaching within post-secondary education in Canada. You will have the opportunity to develop the knowledge, skills and attitudes necessary to provide students with effective learning opportunities in both in-person teaching contexts and in those that are hybrid or online.
You will benefit from having faculty members who are familiar with a variety of teaching practices and teaching disciplines. Our unique set up allows you to choose from a variety of foci those that are best suited to your teaching situation. The supportive learning environment will give you the opportunity to participate in meaningful development and to receive feedback that you can reflect on.
Please review this handbook to understand the academic standards, guidelines, and protocols necessary for your success in the Program. If you have any additional questions, please contact your faculty, the coordinator, or me directly.
Enjoy your studies with us!
Kathryn Brillinger
Director, Teaching & Learning, Conestoga

Program Overview
​Program Description
Conestoga's Postsecondary Teaching College Certificate program prepares you to teach credit and non-credit courses in colleges, universities, apprenticeship and other programs for adult learners. Emphasis is placed on developing the knowledge, skills and competencies to deliver quality outcomes-based educational opportunities across various delivery modes. You will develop a clear understanding of your role within an educational team and how you can add real value to the learner experience and positively influence the learning opportunities of others. You will learn how to both teach and assess effectively and engage in activities that support the needs and preferences of learners in achieving course outcomes both remotely and in person. Theoretical foundations and practical applications of post-secondary teaching are integrated throughout the program, positioning you to work in post-secondary teaching.
Graduate Opportunities
Graduates from this College Certificate program will have acquired knowledge, skills, and attitudes from a range of topics that are directly relevant and applicable to teaching in any postsecondary educational context.
Program Outcomes
Through successful completion of this program, the graduate will have reliably demonstrated the ability to:
Work within a teaching role in post-secondary settings in accordance with the expectations of outcomes-based education (OBE)
Provide student-centred teaching and assessment that is based on educational science and principles and is sensitive to student experiences, values, beliefs and needs
Assist in the provision of culturally relevant learning opportunities for diverse students

Choose or create and implement appropriate and accessible resources and learning technologies to facilitate student learning
Reflect on aspects of teaching to the support the development of one's identity as a postsecondary educator.
Program Completion
To attain Conestoga's Postsecondary Teaching College Certificate, students must successfully register in the program and complete any 30 of the 6-hour courses offered, plus one 12-hour capstone course (for a total of 192 hours).
This part-time program must be completed within 3 years of admission.
Agreement Opportunities
If you complete The Empowered Educator (Ontario Extend) series, you will receive a badge from eCampus Ontario in addition to credits toward Conestoga's Post-Secondary Teaching Certificate.
Learn more about the Ontario Extend series here: https://extend.ecampusontario.ca/

Attendance
Throughout this program, you are welcome to choose the method of learning that best suits your preferences and schedule. Most courses in the program will offer at least one live Zoom session, which you can attend synchronously and/or watch the recorded session afterwards. 

Program Design

Intercultural Teaching Skills for PS Courses
| Code | Title | Description |
| --- | --- | --- |
| EDEV0020 | An Overview of Intercultural Teaching | This course overviews the influence of world cultures on learning. Participants explore various intercultural frameworks in the context of culturally diverse post-secondary classrooms. |
| EDEV0040 | Fostering Success Among Linguistically Diverse Students | Many post-secondary students' first language is not English. In this course, participants identify challenges faced by such students, and explore concrete ways of helping linguistically diverse students successfully achieve course learning outcomes. |
| EDEV0030 | Bridging the Divide: Helping Students Learn Content in a New Cultural Setting | An educator is one of the first people an international student meets in Canada. This course explores challenges faced by students new to Canadian post-secondary education. Participants identify adaptive pedagogy, including ways to scaffold learning while co-creating an engaged learning community. |
| EDEV0050 | Preparing Culturally Diverse Students for Canadian Assessment Practices | Canadian assessment practices may be disenfranchising for some students. In this course, participants analyze assessment as a cultural artifact, and develop ways to support culturally diverse students with assignments and testing practices. |
| EDEV0010 | Bridging the Gap between Cultural Negotiation Styles | During stressful times of the semester, conflicts may occur. In this course, participants highlight common differences in intercultural communication and negotiation styles, which may give rise to miscommunication. Participants explore cases and practice resolving academic communication dilemmas. |
Inclusive Teaching Practices for PS Courses
| Code | Title | Description |
| --- | --- | --- |
| EDEV0070 | Equity, Diversity, and Inclusion in Post-Secondary Education | In this course, participants discuss the diversity of post-secondary students, and explore topics such as culture, race, gender, and sexuality. Participants reflect on ways they can implement teaching practices that acknowledge and meet the needs of today's diverse post-secondary students. |
| EDEV0060 | Decolonizing Learning and Amplifying Indigenous Perspectives | If Canada's education systems were built by and for Indigenous people, how might they be different? What can Indigenous Peoples' perspectives teach us about teaching and learning, and how could these teachings inspire us to re-consider established approaches to postsecondary education? In this course, participants examine colonization's impact on education and learn from Indigenous perspectives that can help us decolonize learning. |
| EDEV0100 | Combatting Discrimination in the Post-Secondary Classroom | How do we combat discrimination? Implicit biases and stereotypes that people may bring to the classroom must be addressed to ensure a safe, welcoming environment for all learners. Participants explore practical ways to prevent and confront discriminatory behaviour, avoid micro-aggressions and honour diversity in the classroom. |
| EDEV0090 | Principles of Accessible Learning: Removing Barriers to Learning | Accessible learning resources and opportunities remove learning barriers faced by students with disabilities. Participants identify key practices in preparing accessible materials, environments, and learning activities, while considering legislation and guidelines for inclusive lessons. Concepts and practices related to accommodations are explored. |
| EDEV0080 | Creating Equitable Opportunities with Universal Design for Learning (UDL) | As post-secondary classrooms become more diverse, educators seek to create equitable learning opportunities. Participants examine the neural, cultural, social, and behavioural diversity found in post-secondary education and explore methods that are equitable, flexible, engaging and aligned with the principles of UDL. |
Collaborative and Team-Based Learning in PS Education
| Code | Title | Description |
| --- | --- | --- |
| EDEV0140 | How Groups Become Teams | What makes a group into a high-performing team? Course participants explore the traits and behaviours of effective groups, and the stages of group development. As well, activities for facilitating team goal-setting, role adoption, and trust-building at the group formation stage are shared. |
| EDEV0120 | Prepare for Collaborative Online Learning | Learning can happen together online, but the conditions for collaborative online learning must support student engagement, understanding, and psychological safety. Course participants become familiar with a variety of ways to create conditions for effective group-based learning in digital learning environments. |
| EDEV0130 | Case- and Problem-Based Learning | In case- and problem-based learning, students apply knowledge and skills to realistic situations and scenarios. Course participants discuss how case and problems promote different types of thinking and skills. Tips are shared for how these group-based activities may be facilitated in post-secondary classrooms. |
| EDEV0690 | Feedback for Students in Groups | Groups improve when they receive and follow supportive and timely feedback on what they do together. Course participants discuss how to establish feedback cycles for groups and individuals in groups. Suggestions are made for supporting authentic and constructive peer-to-peer feedback. |
| EDEV0110 | Minimizing and Addressing Interpersonal Issues in Groups | Disagreement is a normal and healthy part of student group work. Yet, interpersonal issues resulting from team member differences can negatively affect group dynamics and productivity. Course participants discuss ways to minimize conflict and prepare students to address interpersonal issues during group work. Ideas for managing disengaged students are considered. |
Teaching PS Students with Sight, Sound and Story
Code
Title
Description
EDEV0170

Multimodal Learning in the Post-secondary Classroom

 

Today's students learn with sights, sounds, and stories. Course participants are introduced to the basic concepts of multimodality and multiliteracy, which consider how layout, writing, image, speech, and video work together to make meaning. Discussion and activities focus on combining image sound, and words to provide instruction and help students to develop their thinking skills.
EDEV0160

Visuals and Visual Thinking for Learning

 

What visuals and visual activities do you use in your lessons? Course participants explore how various types of digital images can be used to build class rapport, reinforce ideas, and make all learners feel included. Various visual thinking activities are explored that help students to organize their thoughts, find patterns of meaning, and learn together.
EDEV0190
Using Audio Recordings as Educational Resources
This course explores how and when audio recordings can promote engagement and support learning. Course participants discuss using podcasts, music, and other sound recordings as learning materials. Tips are shared for finding audio resources and making recordings using their own devices.
EDEV0180
Storytelling in Teaching and Learning Activities
Storytelling is one of the most powerful ways to describe and understand the world. Course participants consider teaching through the lens of narrative and storytelling. Ideas are shared for using principles of storytelling to teach as well as inviting students to share and reflect on their own stories to learn.
EDEV0150
Using Digital Media Ethically in the Canadian Classroom
Digital media are widely available, but how should they be used in the Canadian classroom? Course participants become more aware of guidelines and practices for incorporating digital media created by others into their teaching. They also learn about tools that give free, simple, and standardized ways to share creative works with others.
Teaching PS Courses as an L2 Professor
| Code | Title | Description |
| --- | --- | --- |
| EDEV0280 | English as a Global Language for Second Language (L2) Faculty | English is an evolving language, with over 1,000 words added to its lexicon every year. Participants explore English history and its current use globally while examining the concept of native-speakerism. Participants examine how grammar and pronunciation are typically produced in Canadian English, and how transfer elements from a first language may be perceived. |
| EDEV0260 | Canadian English Suprasegmental Features for L2 Faculty | What distinguishes Canadian English from other world varieties? Participants examine and practice producing the suprasegmental (prosodic) elements of Canadian English and share discussions about the balance between intelligibility and preserving the unique and important markers of first language accent. |
| EDEV0250 | Canadian English Segmental Features for L2 Faculty | One aspect of comprehensibility relates to individual sounds or segments. Participants examine the vowel and consonant system of Canadian English, and explore what happens as combinations are made and word boundaries crossed. Participants practice producing selected segmentals and share dialogue around whether and when change to pronunciation. |
| EDEV0290 | Paralinguistic Features of Canadian English for L2 Faculty | The rhythm, melody, and accompanying gestures of English carry great significance in communication. Participants explore how meaning and affect are typically signaled in Canadian English and explore gender, professional and contextual influences on the choice of paralinguistic feature. Participants experiment with adding features to their repertoire and the impact on themselves and others. |
| EDEV0270 | Emotional Regulation, Culture and Teaching | Each culture teaches expectations for emotional expression and reserve. Participants explore how emotion is regulated and expressed in various cultures and professions and examine the research on expert teaching in North America. Participants analyze teaching clips and discuss the potential impact of faculty emotion on students. |
Teaching in STEM Programs
Code
Title
Description
EDEV0320
Balancing Rigour and Learning in STEM Programs
Research shows that while active learning helps to deepen student learning, many STEM educators believe academic rigour to be a barrier. This course explores how STEM educators can establish a learning environment that balances discipline-specific rigour with deeper learning.
EDEV0340
Transitioning from Traditional to Active Learning in STEM Programs

Active learning reinforces important materials, concepts and skills. This course explores ways to transition more traditional STEM classes into those that actively engage students in their learning.

 

EDEV0310
Assessment 'for' and 'of' STEM Learning
Educators regularly use assessment as measure of student learning, but it can also be used to support their learning. This course explores way to effectively assess in-process, practical and theoretical learning in STEM programs
EDEV0330
Breaking Down Barriers in the STEM Classroom
STEM programs are now, more than ever, attracting a broader spectrum of students. This course explores way to ensure STEM classrooms are to learning and welcoming places for all students.
EDEV0300
Using Educational Technology to Support Learning in STEM Programs
Educational technology can increase student engagement and improve learning. This course explores ways to support and enhance STEM learning using educational technology.
Teaching in Trades and Apprenticeship Programs
| Code | Title | Description |
| --- | --- | --- |
| EDEV0360 | Teaching in Technical Programs | An effective learning environment helps increase student success and adds value to the learners' experiences. This course explores how trades and apprenticeship educators can establish an effective learning environment by balancing what is done for students with what is done by students. |
| EDEV0370 | Teaching Theory to Practical Learners | It is often difficult to engage practical, hands-on learners in theory classes. This course explores instructional strategies and methods that can help technical students engage with and learn the theoretical concepts they need to become effective practitioners. |
| EDEV0380 | Assessing Technical Learning: Knowing when Students "Get-It" | Educators regularly use assessment as measure of student learning, but it can also be used to support their learning. This course explores way to effectively assess in-process, practical and theoretical learning in technical programs. |
| EDEV0350 | Breaking Down Barriers in the Technical Classroom | Technical programs are now, more than ever, attracting a broader spectrum of students. This course explores way to ensure technical classrooms are conducive to learning and welcoming places for all students. |
| EDEV0680 | Using Educational Technology to Support Learning in Technical Programs | Educational technology can increase student engagement and improve learning. This course explores ways to support and enhance technical learning using educational technology.. |
Voice and Gesture in Teaching
| Code | Title | Description |
| --- | --- | --- |
| EDEV0400 | Care and Charisma in Vocal Delivery for Teaching | This course examines English voice variables that impact how easy a voice is to listen to and focus on, as well as the features of perceived speaker charisma. Participants discuss the use of the voice and analyze various speakers. Participants practice ways of increasing resonance, volume, attention and affect cues. |
| EDEV0430 | Clarity in Vocal Delivery for Teaching | This course reviews how particular ways of articulating sounds and sentences in English can lead to greater clarity.  Participants practice delivering course materials vocally and discuss the impact of pauses and speed on student processing. |
| EDEV0410 | Delivering Questions Effectively in Teaching | This course examines how a teacher can cue students to the type of response expected and help them to respond to a variety of question types. Participants practice a variety of question types from rhetorical questions to true and discuss ways to effectively pose questions to a class. |
| EDEV0420 | Using Gestures to Focus Student Attention | This course examines the range of gesture, proxemic and haptic devices that can be used to build community and focus the attention of students on key information and processes both in-person and in remote or recorded delivery. Participants practice a variety of techniques for effective delivery. |
| EDEV0390 | Producing Good Sound in Teaching Recordings | When teaching remote or online courses, we may record presentations or lessons for students to view asynchronously. Course participants explore ways to prepare professional sounding resources, and practice aspects of sound recording for recordings, podcasts and videos. |
Evolving Assessment Practices
Code
Title
Description
EDEV0450
Finding Alternatives to Traditional Presentations
Slide presentations have persisted as a popular assignment format, but do they always succeed at having students demonstrate the knowledge, skills, and attitudes intended? In this course, participants explore a range of alternative ways to facilitate student presentations, including methods that work well in remote/hybrid classes. Whether low or high-tech, live or asynchronous, a variety of options are considered.

EDEV0460

 

Thinking Differently About Testing
The shift to remote teaching has led many educators to seek alternatives to traditional, in-class tests and quizzes. In this course, participants discuss the advantages and constraints of traditional testing practices and exchange ideas on how to evolve these practices.
EDEV0470
Using Quick, Creative, and Consistent Grading Practices
Managing marking and delivering feedback to large groups of learners can be both tedious and time-consuming. In this course, participants explore specific tools and techniques to help mitigate common challenges associated with grading.
EDEV0480
Creating a Formative Feedback Loop
In this course, participants review general practices for providing formative and summative feedback and explore ways these practices can be utilized in different learning environments. An overview of accessible tools and techniques are presented, along with opportunities to share experiences.
EDEV0440
Designing Questions and Creating Variables for Quizzes and Exams
In this course, participants review general strategies for designing questions that are both compelling and outcomes-focused. They'll also explore how to efficiently create question pools so students have different (but equitable) assessment experiences.
Academic Integrity in PS Teaching
| Code | Title | Description |
| --- | --- | --- |
| EDEV0490 | An Overview of Academic Integrity | This course examines current philosophies and frameworks for examining academic integrity and what drives a student to cheat. Participants review best practices for promoting academic integrity in the classroom and how to leverage institutional resources to maintain academic honesty and excellence.  |
| EDEV0510 | Identifying Plagiarism & Maintaining Academic Honesty | In this course, participants discuss the concept of plagiarism using current definitions and writing pedagogy. They examine global perspectives of plagiarism and how different cultures perceive intellectual property, as well as the developmental stages of L1 and L2 writers in order to contextualize phases like patchwriting. Key concepts like intentionality and evidence of learning are also considered.  |
| EDEV0520 | Preventative Strategies & Promoting Academic Integrity with Technology | This course looks at numerous technologies (e.g. Turnitin, Lockdown Browser, Google docs., and eLearning software) and examines their benefits and limitations. Participants are also encouraged to share the various technology strategies they have used while teaching. |
| EDEV0500 | Contract Cheating in Higher Education | This course takes an in-depth look at the global phenomenon of contract cheating, an issue many educators consider threatening to higher education. Participants look at the various types of contract cheating services and practices, as well as their aggressive advertising strategies. They also explore the signs of contracted work and learn to combat contract cheating.  |
| EDEV0530 | The Awkward Conversation: Barriers to Reporting Academic Misconduct & Talking to Students | This course examines academic integrity from the instructor's perspective. Participants explore potential barriers to pursuing cases of academic misconduct, consider options when academic misconduct is suspected, and strategize on how faculty can be supported as they journey through the uneven, and often daunting, terrain of academic misconduct.  |
Developing and Nurturing Our Teaching Self
| Code | Title | Description |
| --- | --- | --- |
| EDEV0540 | Finding Our Teaching Selves | This course examines the value of developing teaching presence and perspectives while teaching adults at the post-secondary level. Participants look at how researchers have attempted to qualify different types of teachers and explore and share their experiences. |
| EDEV0560 | Laughing at Our Teaching Selves | Humour in the classroom has both strategical and pedagogical values. This course examines humour in literature and media which highlights the lighter side of the teaching self. Participants explore the instructional and strategic uses of humour in the classroom and share some kind laughter at their own foibles. |
| EDEV0570 | Naming, Claiming and Aiming Our Teaching Fears | New post-secondary teaching challenges bring new learning curves as well as teaching anxiety. Participants identify their teaching fears in order to learn more about teaching and students' learning. They identify their fears and plan forward so their teaching practices become more comfortable and purposeful. |
| EDEV0580 | Rejoicing in Our Teaching Selves | Post-secondary teachers do meaningful work. In this course, participants look at how teachers have contributed through history and in various cultures and celebrate how agile and purposeful we are. |
| EDEV0550 | Forgiving Our Teaching Selves | Things do not always go well every semester, and we may feel like imposters in our role as facilitators of learning. We are humans too and it is crucial to forgive ourselves and embrace our humanness. This course explores some examples from media and life and encourages participants to help each other to learn and move on. |
Technology in the Classroom
| Code | Title | Description |
| --- | --- | --- |
| EDEV0600 | Creating Educational Videos for Active Learning | This course demonstrates how to record and edit simple videos for courses. Participants get feedback after creating their own short teaching video and learn to use features to integrate questions and other activities into them. |
| EDEV0620 | Using Interactives for Teaching | A variety of learning interactives exist to support teaching. In this course, participants learn to locate these learning objects, adapt them and add them to their courses. |
| EDEV0610 | Creating Learning Interactives for Teaching | New platforms such as H5P can allow educators to easily create activities that students can do on their own or in class. In this course, participants learn to create a variety of activities and get feedback on one for a course they teach. |
| EDEV0630 | Using Zoom or Teams for Sharing and Collaborating in Remote Classes | Synchronous tools such as Zoom and Teams can be leveraged to make remote teaching and learning interactive, co-creative, and engaging. In this course, participants learn to use a variety of features within each of these tools to facilitate dynamic, active learning experiences for remote learners. |
| EDEV0590 | Best Practices for Online Course Delivery | This course focuses on using an online course shell to build community and engagement with the professor, fellow students, the course materials, and assessment opportunities. The shell for this course allows participants to experience each of these features and share insights with fellow educators. |
Teaching at Conestoga
(This series is mandatory for newly hired faculty at Conestoga)​
| Code | Title | Description |
| --- | --- | --- |
| EDEV0670 | Teaching and Services at Conestoga | This course ensures familiarity with the teaching expectations of the college, and associated policies and procedures. As well, participants learn about the services available to support them and their students. |
| EDEV0660 | Conestoga's LMS and Technologies for Teaching | When teaching at Conestoga, all courses are set up in eConestoga (the college's Learning Management System) and are required to have a set of essential elements. Participants learn how to set up their course and grades, and are introduced to other technologies available to support teaching. |
| EDEV0650 | Active Learning Leading to Assessment at Conestoga ​ | This course explores the practice of active learning in the post-secondary classroom and its impact on assessment of learning. Participants review the "Evaluation of Student Learning Policy and Procedure," and discuss ways of supporting students through authentic, valid and reliable opportunities to demonstrate their learning of the course outcomes. |
| EDEV0640 | Understanding Outcomes-Based Education and Curriculum at Conestoga | This course builds participants' knowledge of outcomes-based education. Participants practice interpreting the outcomes of a course and apply concepts of curriculum alignment. |
Empowered Educator (Ontario Extend)
(Anyone who complete this series will receive the Empowered Educator badge from eCampus Ontario in addition to credits toward Conestoga's Post-Secondary Teaching Certificate)
| Code | Title | Description |
| --- | --- | --- |
| EDEV0810 | Ontario Extend: Teacher for Learning | Recipients of the Teacher for Learning course badge have explored how we learn and what we can do to ensure learning environments are effective. They have considered strategies for designing significant learning experiences that are grounded in and informed by research principles that foster student learning in specific contexts. |
| EDEV0800 | Ontario Extend: Curator | Recipients of the Curator course badge have explored ways to curate from the learners' perspective to create engaging, interactive, and open course materials. They are versed in Creative Commons and Copyright and have explored strategies to search for, find, and evaluate Open Education Resources (OER). |
| EDEV0790 | Ontario Extend: Technologist | Recipients of the Technologist course badge have demonstrated the ability to select, use, and integrate technologies in a way that supports, facilitates, and enriches learning experiences. |
| EDEV0780 | Ontario Extend: Collaborator | Recipients of the Collaborator course badge have explored tools for online collaborations and ways to create and extend professionals and personal learning networks (PLNs) through collaborations within, across, and between disciplines. |
| EDEV0770 | Ontario Extend: Experimenter | Recipients of the Experimenter course badge have completed a series of challenges inviting them to experiment. They have been curious and creative as they explored and reflected on new approaches to designing learning experiences and have extended their skills related to online and technology-enabled learning. |
| EDEV0760 | Ontario Extend: Scholar | Recipients of the Scholar course badge have examined how they can use their classroom and courses as a research lab to explore how they might improve their teaching practice and positively affect student outcomes and their satisfaction with the overall learning experience in their course. They have considered research about teaching and learning within their discipline and reflected on a process to implement a research plan. |
Final Course – Capstone
Code
Title
Description
EDEV0750

Post- Secondary Teaching Capstone

This capstone course involves the completion of an accessible lesson plan that includes learning outcomes, resources, and an assessment piece for a diverse group of learners within a teachable discipline. Peer review and feedback are an essential component of this summative project.


*Note: This 12-hour course serves as a summative project for the full college certificate program. Admission to this course requires acceptance into the Postsecondary Teaching program, plus the completion of 25 or more program courses.

Student Services Information
Program Information and Requirements
​Communication
Students employed at the College will be expected to communicate through Conestoga College email accounts. Part time students from outside the college will communicate primarily within eConestoga course learning management systems.
Course Add/Drop
If you wish to withdraw from a course after the start date, you can do so in the
Student Portal
or by contacting the registrar's office.
Program Withdrawal 
Students are not required to register for the program until the capstone course.  Students who have registered for the program and who wish to withdraw sign into the Conestoga Student Portal. Next, click on the SERVICES tab. From there, click on the MY FORMS tab and select the WITHDRAWAL FORM option from that list. Complete this form with your information and submit.
Credit Transfer/Exemptions
With the exception of the Ontario Extend courses, credit transfers are not applicable for this program.
Discontinuance

Students who fail the capstone twice will be discontinued from the program.
Equipment, Supplies and Texts
As the program is delivered remotely, students will need access to a computer/laptop/mobile device with a webcam. Links to resources will be supplied within each course.
 
Evaluations (Deadlines, Tests and Examinations)
Each course is assessed on a pass/fail basis. An assessment which receives a fail may be resubmitted once.  All assessments are due by the end of the course. Exceptions will be considered for extenuating circumstances based on a request emailed to the instructor.
Graduation
Students are eligible to graduate on the successful completion of 30 program courses and the capstone course. Upon completion of all program requirements, the
Application to Graduate Form
​must be completed and submitted to the registrar's office. Applicable fee will apply.
Facility Information
Refer to the Student Guide​ for facility information, including hours of operation and closure practices.
Academic Delivery Plan and College Hours
​​​Academic Delivery Plan Fall 2021

In response to the COVID-19 pandemic, Conestoga has developed an academic delivery plan for the Fall 2021 semester. The safety and well-being of our college community remains our highest priority. Our academic plans and decisions continue to be based on the advice of public health authorities. 
Some programs will be delivered in a hybrid format (a combination of remote and on-campus learning). Other programs will be delivered in a remote format only. Courses in which remote delivery is not possible will be offered entirely through on-campus delivery.
For the Fall, only students who have classes scheduled on campus will be pre-approved to be on-campus. Students need to complete a mandatory pre-approval process before they can attend their class.  Students who do not have scheduled activity are not permitted on-campus. Support services for students will continue to be available remotely.

College Hours
For the Fall 2021 semester, to support physical distancing on campus, full-time courses at Conestoga are delivered Monday to Sunday, 8 a.m. to 10 p.m.
Effective January 2022:
 Full-time courses at Conestoga are typically delivered Monday to Saturday, 8:00 a.m. to 10:00 p.m. *
*In some instances, classes will be scheduled outside of this time frame and may include Sunday, to accommodate course, program and college requirements.*​​
Safety Information
​​Refer to the Student Guide​ for Conestoga's Safety and Security Services and procedures.
Conestoga Policies and Procedures
​Student Protection Acknowledgement
A Student Protection Acknowledgement confirmation pop-up will appear when a student logs into the Student Portal on a yearly basis. This will direct students to policies and procedures relevant to their academic responsibilities. All Conestoga College wide academic policies and procedures are listed on the college website under "About Conestoga", "Policies and Procedures". 
Students are advised to review and comply with all policies and procedures, including the following:         
Academic Dispute and Resolution Policy & Procedure
Academic Offences Policy & Procedure ​
Clearance of Academic Deficiency Policy & Procedure
Convocation Procedure
Co-operative Education Policy
Discontinuance Procedure
Evaluation of Student Learning Policy & Procedure
Grading Procedure
Program and Course Withdrawal and Refund Procedure/International Student Withdrawal and Refund Procedure

Readmission Procedure

Student Rights and Responsibilities Policy & Procedure

Student Feedback Policy

Student Fees Policy & Student Fee Invoicing and Payment Procedure
Students must follow all of the policies and procedures for Conestoga College and it is expected that faculty will accept, fulfil and enforce these standards.​​ 
Conestoga 101
The Student Engagement Department is here to help you transition to the Conestoga College experience, connect with your community, and build your skills. 
Start your college experience by completing Conestoga 101 (CON0101) on eConestoga, a mandatory course for all new full-time students that will take you approximately one hour to complete. CON0101 provides an overview of the supports, services, and opportunities available to you throughout your time at Conestoga. Make sure you complete it early on in the term, as it contains valuable information that will help you transition to Conestoga.

Web-based Tools
​Program courses may use web-based services with data centres outside of Canada. Students may be expected to complete assessments where information is transmitted outside of Canada. Students who do not wish to submit their information to other countries have the right to opt-out. It is the responsibility of the student to notify the instructor if they, in the first week of term or at the time assignment details are provided, wish to submit an alternate assignment.
Course examinations may be administered through a remote proctoring service to assure academic integrity. Ensure that you meet the system requirements that will allow the recording of your computer screen, webcam, and microphone.

Attendance at Evaluations
Working Together to Plan Your Success
Your success matters! As an emerging professional, it is important that you demonstrate the same professional attitude to your program that you will be required to demonstrate to your future workplace. Regular, punctual attendance, and active participation in scheduled classes, field and clinical placements, labs and any on-campus and off-campus activities scheduled by your program will help you to understand and master the learning complexities of your program.
If extenuating, unplanned circumstances require you to miss a class, please note that it is your responsibility to follow up with individual faculty members and to acquire any missed information.
Attendance for Evaluations
Evaluations are critical components of each course and your overall success in your program. An evaluation is defined as a test, exam, presentation or any other formal assessment that contributes to your course mark that requires your presence, in class or on-line. Please note that in many programs across the College, every field placement, clinical day, and lab/shop day is considered crucial to your overall learning and success and the expectation is that you attend.  If you are in a program that includes field or clinical placements, labs/shops, or any other on or off campus activities, it is essential that you discuss attendance requirements with your program faculty in order to understand expectations and consequences.
Your attendance for all evaluations is a requirement. If there is a concerning pattern of absence from evaluations across your program, you may be asked to meet with the Program Coordinator and/or Student Advisor to discuss strategies for success.

While circumstances such as religious holidays and academic accommodations may necessitate rescheduling of evaluations and will be accommodated, please note that there will be no special arrangements made for rescheduling evaluations due to personal conflicts such as work or vacation plans.  
In order to facilitate a smooth implementation for all scheduled evaluations, both you and your program faculty have responsibilities which are listed below:
Faculty Responsibilities

To communicate all course obligations to you at the beginning of each semester through the Instructional Plan, including evaluation and presentation dates.
To communicate, in writing, any unplanned extenuating circumstances involving the college, the program or the faculty members that may require changes to the course schedule.
To provide alternative evaluation arrangements for missed evaluations/work due to recognized religious holidays as defined by the College Employer Council and documented accommodations through the Accessibility Office.
To accept alternative evaluation requests in good faith and examine based on the unique circumstances and students' individual needs.
To facilitate alternative evaluation arrangements as described below.
Student Responsibilities
To be informed about all course obligations and due dates.
To inform your faculty member in writing of the need to reschedule evaluations due to a religious holiday as defined by the College Employer Council.
If you have to be absent from any scheduled evaluation, report your absence on the Student Portal using the procedure below. You must do this prior to the start of the evaluation or risk receiving a mark of zero.
How to Report Absences on the Student Portal
Log into the Student Portal and click on the 'Absence tab'.
Indicate whether or not there is an assessment scheduled on that day by clicking 'Yes or No', as well as the reason for the absence (illness or other).
Click 'Continue' to report the absence.
Click 'I agree' to confirm the absence.
You will receive a confirmation email that your absence has been recorded.
Important! Please note the following:

The earliest you can record an absence for a particular day, is after 8:00 p.m. the day before. You must report each day you are absent.
The Absence Recording System will show you as being absent for the day, starting from the time that you recorded the absence. For example, if you record your absence on a specific day at 11:00 a.m., the system will show you as being absent for all classes starting after 11:00 a.m. that day.
If you are going to be present for any other classes on the day for which you recorded an absence, please let the faculty member know by attending or following up by eConestoga or college email.
When you return to campus, make eConestoga or email contact immediately with the faculty member associated with the evaluation you missed in order to arrange appropriate follow up.
Valid Absence from Scheduled Evaluations Less than 20%
Conestoga recognizes that unexpected circumstances such as brief illness do arise during the semester and that a visit to a health practitioner may not be necessary. A valid absence from a scheduled evaluation worth less than 20% of the final grade which is not documented through the Accessibility Office or previously arranged due to religious holidays, will be accommodated once per course during the semester, subject to proper communication as described in the Student Responsibilities section above. If the evaluation cannot be rescheduled, (for example an experiential activity, lab or participation in a group presentation) reallocation of marks to another evaluation item will be determined by faculty and communicated to student via email to their eConestoga or college email address, or documented on an interview record and signed off by both faculty member and student.
Absence from additional scheduled evaluations worth less than 20% in the same course may require documentation for verification.
Valid Absence from Scheduled Evaluations 20% or More
Absence from scheduled evaluations worth 20% or more of the final grade that are not documented through the Accessibility Office or arranged due to religious holidays, will require appropriate documentation for verification, subject to proper communication as described in the Student Responsibilities section above.
Alternative Evaluation Arrangements
Faculty members will determine alternative evaluation arrangements as appropriate. During the pandemic, on-campus Test Centres will be closed.
Students will complete any necessary forms. 
Students are required to complete the alternative evaluation as scheduled. If an evaluation cannot be rescheduled (for example an experiential activity or participation in a group presentation) reallocation of marks will be determined by faculty and communicated to student via eConestoga or college email or documented on an interview record and signed off by both faculty member and student.

Program Handbook Revision Log
| | |
| --- | --- |
| ​​Revision Date    | ​Scope of Changes |
| ​Winter 2021      | Created |
​
Accommodation Disclaimer
​Conestoga College provides an equitable environment where all students have the opportunity to participate in College life. In accordance with the Accessibility for Ontarians with Disabilities Act (AODA) and the Ontario Human Rights Code, Conestoga recognizes its responsibility and legal obligation to provide education, information and services in an accessible manner.
Conestoga's 
Accessible Learning
 services provide support for students with permanent and temporary disabilities who feel they are encountering barriers to learning. They work with students to understand the impact of a disability in the college environment and will help develop a success plan that considers student goals and required academic accommodations. Accessible Learning will also communicate necessary accommodations to professors on behalf of the student. 
To consult with an Accessibility Advisor about accommodations please make an appointment by emailing 
accessibility@conestogac.on.ca
 or calling 519-748-5220 ext. 3232.
Exceptions for non-accessibility focused issues need to be consulted on with your professor. Final approval for exceptions unrelated to academic accommodations rests with the program chair.