Welcome to the 4x4 Challenge, a hackathon showcasing and celebrating Conestoga students' entrepreneurial and problem-solving skills. The 4x4 Challenge gives participating students the opportunity to explore the art of pitching solutions to real-world problems through innovation, while competing for prizes. The name originated from a very simple and modest target back in 2012: A minimum of 4 Conestoga College student teams will have 4 days to design and implement solutions from a pool of industry-provided projects, or their own unique ideas. Hence the name "4x4 Challenge".
The event runs during Student Success Week, March 3 - 6, 2020.
Team registration
This hackathon is open to all students of Conestoga. Students wishing to participate must gather the following team member information:
student name and ID
program of study for all team members
the team name
proposed work space location (see note below)

Teams can be of any size, but typically teams of three to four students work best. In advance of the Launch Event on Tuesday, March 3 at 9 a.m., email your team information to Patricia Matos.
Final registration will take place at the Launch Event. If you are an independent student without a team, don't worry – send your information to Patricia and come to the Launch Event. We'll work to add you to a team of other independents or to another team to ensure everyone has a chance to participate.
Note: The 4x4 Challenge 2020 does not have specific work space set aside during Student Success Week. You are free to collaborate on your projects and pitches wherever you see fit (e.g. the library, open computer labs, at home, etc). If your team needs access to Conestoga facilities between 11 p.m. and 6 a.m. (including parking), make sure you connect with Patricia Matos to ensure Conestoga Security is aware of your request.
2020 theme
This year's theme is Sustainable and Digital Tourism.
The goal of the 2020 event is to spur innovation into the design of possible solutions that help the world deal with the realities of tourism in a digital age. There are plenty of poorly-promoted events and festivals that need better solutions to increase attendance. Some parts of the world need social innovation to help bring tourists to their regions as a means of economic development, while other areas of the planet are in an "over-tourism" situation, including cities like Barcelona or Venice where tourism is creating environmental and social sustainability problems. Can you pitch ideas that help solve these sorts of tourism-related issues?
The 4x4 Challenge is about pitching ideas and solutions, so there is no absolute need to create any prototypes or products. The judging for this competition is mainly about your ability to communicate, including the creation of a quality posterboard to promote your solution during your pitch to judges.
Keynote speaker, Jay Mahoney
Our keynote speaker for 4x4 Challenge 2020 is Jay Mahoney, founder of Tugolo.
After volunteering in the Dominican Republic, Jay discovered his passion for sustainable travel. He believes strongly that when people from different cultures connect in a meaningful way, our world is a better place. His mission is put the creation and control of local tourism back where it belongs: in the hands of locals. Because when locals are empowered to provide authentic and cultural travel experiences, it's a better experience for travellers that makes a difference in the places you go. So 7 years ago, Jay founded The NWC – an organization to help travellers connect with local, grassroots NGO's, for community development projects and social impact travel programs. After more than 9,000 travellers, countless learnings and failures, multiple pivots, and a few business model changes, Jay and his team launched Tugolo to connect travellers with locals, many of whom struggle to find employment in their home communities.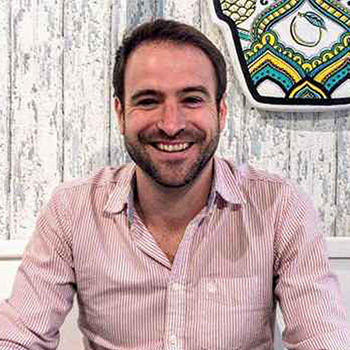 Project ideas
To help get the creative juices flowing, here are some possible areas to explore for the challenge:
Research what's out there now: What types of tourism solutions have been already created? What are the gaps that need to be addressed? For example: better ways of booking hotels, better event / festival mobile app solutions, etc. Pick a local festival, such as Oktoberfest or the Blues Festival, and review existing tourism concepts. Determine what can be done better to promote such events to the world and to provide festival information to attendees.
Social innovations: For those interested in solving sustainability problems, research how tourism can support the developing world, providing local revenues and meaningful job opportunities to impoverished communities throughout the developing world. How do we solve the over-tourism problem to create a more environmentally and socially sustainable tourism model?
Smart communities: Every city, town, region, province, etc. has a need to promote why people should visit. Research economic development agencies both locally and outside the region and identify gaps. What are the solutions to those gaps and how can you create "smart cities / smart communities" solutions to address those gaps? Make connections with local economic development offices to learn more!
Open data: Many government websites provide open data resources to help you understand demographics and determine solution viability.
Solutions for accessible tourism: Not everyone is able to visit their favourite places on this planet. How can you provide a viable tourism experience to those that are unable to participate? Augmented and virtual reality may be a key means of solving this problem.
Tourism and education: How can you bring the world to the classroom? Explore solutions that support tourism but tie into the academic realm. For example, how can you effectively take a course at Conestoga but still be travelling? How about promoting educational tourism? For example, history tourism tied in with high school or post-secondary curriculum (exploring Ontario's many historical sites across the province).
2020 prizes
The 2020 prize pool currently stands at $3100. Traditionally, the pool is divided into 5 prizes (1st place, 2nd place, etc.), with decreasing monetary values. Each prize is awarded to a team to share, based on a judging rubric which factors the team's ability to: pitch a solution to the 4x4 Challenge theme, communicate (including posterboard presentation), and, answer the judges' questions. The official judging rubric and prize values will be unveiled at the 4x4 Challenge Launch event.
The prize funding has been contributed by the following:
The Canadian Automobile Association (CAA) - $1000 donation
CAA is one of the largest consumer-based organizations in Canada. It helps provide freedom and peace of mind to over 6 million members through eight non-profit automobile clubs and over 100 offices located across the country. CAA provides access to an impressive and ever-expanding range of innovative and reliable services that allow people to travel with confidence.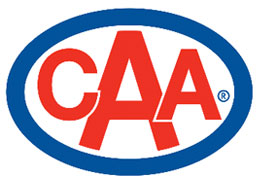 Brant County Economic Development - $500 donation
The Economic Development team delivers services and initiatives to help grow and develop the County of Brant. Assisting our local businesses and community, we work to increase revenues and foster job creation through both investment attraction and business retention efforts.
Brant County Economic Development is currently engaged with Conestoga through capstone students supporting local heritage-related projects.

Thinking North - $500 donation
Thinking North is a Canadian brain trust specializing in different genres of investments with the goal of finding select opportunities. Our investment network consists of angel investors, venture capitalists, financial executives, and business owners. We connect the brightest entrepreneurs with the financial community.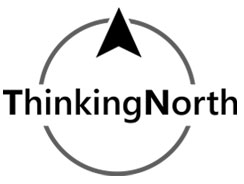 Tekgenz - $500 donation
Tekgenz is a place where capital and ideas intersect. We are at the cutting edge of innovation, investment and technology. Our passion towards helping start-up community drives us. We are launching the first-of-its-kind "AI Tech Hub" with razor-sharp focus on technologies around AI and Digital. Our objective is to promote entrepreneurs and assist them in their start-up journey from sharpening their pitch deck and business model, through to assisting them in building an MVP (Minimum Viable Product), hence preparing them for the Investor community.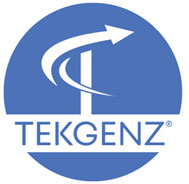 Ig Kolenko, Director, Centre for Smart Manufacturing and Digital Innovation - $600 donation
As the creator of the 4x4 Challenge, Ig donates $600 annually to the challenge as he believes students should have an opportunity to experience entrepreneurial problem solving in a welcoming environment.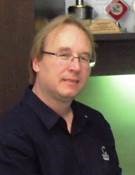 Conestoga Entrepreneurship Collective - New Venture Opportunity Prize
The winning team receives entry into the Venture Lab and a spot in the Conestoga Entrepreneurship Collective (CEC) Pitch Day competition later in 2020, where additional cash prizes are available to be won.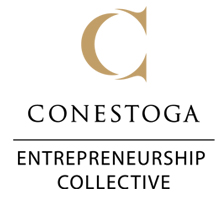 All participants will receive a signed letter of participation.
4x4 Challenge timeline
Tuesday, March 3, 2020 - 4x4 Challenge Launch Event, 9-11 a.m.
Waterloo Campus, room 1F05

Participants can sign up for the 4x4 Challenge and learn important details about the event.
Wednesday, March 4, 2020
Continue design and development activities
Thursday, March 5, 2020
Continue design and development activities – plan on printing your posterboard materials!
Friday, March 6, 2020 - 4x4 Challenge Showcase, 12 - 4:30 p.m.
Conestoga Entrepreneurship Collective Event Space – 96 Grand Ave. S. Cambridge ON, 2nd floor

12 – 1 p.m.: Networking Luncheon

1 – 4:30 p.m.: Showcase
1 – 1:15 p.m.: Welcome / intros by Ig Kolenko, Director, Centre for Smart Manufacturing and Digital Innovation
1:15 – 1:45 p.m.: Keynote speech by Jay Mahoney

1:45 – 3:45 p.m.: Project showcase and pitches to judges
3:45 – 4:15 p.m.: Judges' deliberations
4:15 – 4:30 p.m.: Announcement of prize winners and adjournment
Industry visitors
Industry is highly encouraged to attend the 4x4 Challenge 2020 Showcase to take in the networking luncheon and keynote address, as well as to check out our students' projects
Showcase location and parking
Grand Innovations
96 Grand Avenue S.
Cambridge, ON  N1S 2L9
Parking at Grand Innovations is free and is available in the lot to the north of the building or across Cedar Street to the south. Enter through the front or rear doors and follow signs to the second floor where the Grand Innovations incubator is located.