Student Support
Supporting your personal and academic success
Moving into residence is an exciting time, but it can also be challenging. Our residence life program offers you the resources and services to help you be successful.
Knowfire

This fire safety awareness campaign is designed for students living on and off campus.
SIOS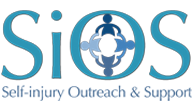 Self-injury outreach and support is here when you need it.
eCHECKUP TO GO
eCHECKUP TO GO programs were developed by counsellors and psychologists at San Diego State University to motivate students to reduce their consumption of substances such as alcohol and marijuana. These programs are used by more than 600 post-secondary institutions in four countries.

Alcohol eCHECKUP TO GO and Marijuana eCHECKUP TO GO are interactive web surveys that allow Conestoga Residence residents to enter information about their drinking and or marijuana use patterns and receive feedback. The assessments take about 10-15 minutes each to complete, are self-guided, and require no face-to-face contact time with a counsellor or administrator.
What does eCHECKUP TO GO do?

When you access these tools, you are prompted to enter information about yourself. In addition to demographic information, you will be asked information about your drinking and or marijuana habits. Once you have completed a survey, submit the form and eCHECKUP TO GO will calculate a number of variables and compare your responses to national and local college norms.
What do I need to use eCHECKUP TO GO?
You need to have a JavaScript enabled internet browser to access this tool.