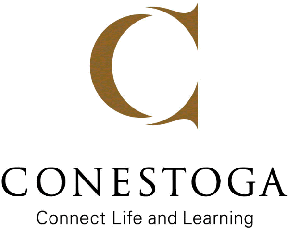 General Arts and Science - Diploma Option
2023/24 | Conestoga College
Program Code: 0090
Interdisciplinary Studies

Conestoga College Institute of Technology and Advanced Learning
This is a companion document to the current Conestoga College Student Guide
Program Handbook Introduction
​The purpose of this handbook is to provide students with program-specific details and other important information. The material in this handbook is accurate at the date of posting and is applicable for the current academic year. Students will be informed of handbook changes that occur, if any, through college email. Program handbooks are updated yearly, and students must check their program handbook for the current edition.

This handbook must be read in conjunction with general information about Conestoga College found on the website and in the Student Guide. The information in the Student Guide and on the college website​ applies to all students, regardless of program.

The Student Guide provides details regarding Student Services, Safety and Security, Student Rights and Responsibilities and more. 

Welcome
Welcome to Conestoga College, the next step in your pursuit of post-secondary learning. The School of Interdisciplinary Studies is your gateway to a variety of other college programs in the fields of Health Sciences, Community Services, Business, Information Technology, Engineering, and Media and Design.  It can also be your gateway to degree-level academic learning at either colleges or universities, if that is your goal. In particular, the General Arts and Sciences programs are designed to offer you a firm academic foundation in the humanities, social sciences and natural sciences, and to help you define your academic or career path by discovering your passion, developing your creativity, enhancing your professionalism, and augmenting your post-secondary academic achievements.
The purpose of this handbook is to provide students with program specific details and other important information needed, while studying in the School of Interdisciplinary Studies. The material in this handbook is accurate at the date of posting, and is applicable for the current academic year. Students will be informed of changes as required through the Conestoga email system. Program handbooks are updated yearly and students must check their program handbook for the current edition.
This handbook must be read in conjunction with general information about Conestoga College found on the website and in the student guide. The information in the Student Guide and on the college website applies to all students, regardless of program, and will be referred to in Phase II Orientation at the beginning of the first semester in a program.
​It is the responsibility of each student to review and understand this document. The School of Interdisciplinary Studies is here to educate students on how to manage their college experience, navigate the college systems, make informed decisions, and assume responsibility for their academic success. If there are any questions or concerns regarding the content of this document, please contact the Program Coordinator.
Program Academic Team
Program Faculty
In addition to the core complement of your full-time program faculty, other faculty will work with you for the duration of this program. These include faculty from other schools for breadth and/or general education courses, as well as faculty with particular expertise in specific areas of program focus.

Contact information for faculty will typically be provided on the first day of related courses.

College Hours
The College is open and offers classes seven days a week.

Program Overview
​​Program Description

This one-year diploma program is designed for students who wish to acquire a general education in the arts and sciences while having the flexibility to explore further educational options within the college or to pursue a degree at a local university. Students will acquire skills in communication, critical thinking, and research while exploring contemporary issues in today's global society. Students will explore a topic of interest through the construction of a research project, paper, and portfolio that culminates in a presentation to an expert audience. During this program, students will participate in a course that will enable them to discover career opportunities.
In the second semester, students will consult with their program coordinator to select from a variety of post-secondary courses in disciplines of their choice. The program is constructed to allow students to explore options that meet future academic goals either through selecting courses in a major discipline or courses eligible for credit transfer at the University of Waterloo (courses are subject to availability). After successful completion of this program, students may wish to apply to programs within Conestoga College or pursue further education at other institutions.

​​Program Delivery 

Students in the General Arts and Science program will follow the normal semesterly system of full-time study.  Each semester has a duration of 15 weeks with a one-week success week break after week 7.  The program will adhere to all deadlines (financial and academic) published by the Registrar's Office* regardless of the delivery modes listed below.  

Modular Delivery for Levels 1 & 2

Students in levels one and two will complete the full-time semester in a modular delivery,  This means that students will take one course at a time for a focused duration (the duration can last between two and four weeks depending on the course).  Classes will be held five days per week using a combination of in-person, online synchronous, and online asynchronous classes.  This focused delivery allows the student to invest their attention in one course at a time. 

Regular 14-Week Delivery for levels 3 & 4

Students in the General Arts and Science diploma program (levels three and four) will follow a regular 14-week semester where classes will be delivered using a combination of in-person, online synchronous and online asynchronous classes.  

*The program adheres to all deadlines (academic and financial) published by the Registrar's Office. It is the responsibility of the student to be aware of the deadlines for withdrawal and the implications it may have on fees and OSAP funding.  If a refund is possible, the formula for the refund will be the same as that used for a full-time non-modular (semesterly) program.  Please contact the student fees office for additional information.  

Program Learning Outcomes​

Successful completion of this program will enable the graduate to:
Question cultural norms in order to develop a personal worldview in relation to others, including in the workplace.

Describe the development of western thought in a global context to categorize behaviours and relationships in the modern world
Develop flexibility and clarity of both thought and expression in order to communicate required by business and industry.
Utilize critical thinking processes and problem-solving techniques through logical experiences, mathematical practices, and laboratory applications.
Develop personal and professional abilities, drawing from the subject areas of Health, Business, Engineering, or Information Technology, in order to contribute to success in the workplace

Develop interpersonal skills and implement strategies to enhance self-satisfaction and employability.

Program Design
Students can find their program design on the Student Portal by following the steps below:

Log in to Student Portal

Click on the 'My Courses' tab

Select the 'View Progress Report' button
 Access the Conestoga website for assistance provided through Accessibility Services. Access the Learning Commons website for detailed information on the academic services they provide, including Learning Skills, Peer Services, Math and Writing assistance.
Program start and end dates, holidays, and deadlines for course add/drop and withdrawal are located in the Student Guide. Course changes (add/dropping) may also be made through the Student Portal under the "My Courses" tab.​

General Education Electives
Students are required to complete General Education elective courses as part of their program requirements. General Education elective course requirements are listed at the bottom of the progress report, which is found on the Student Portal under My Courses. The progress report indicates the level/semester in which the course must be taken. Students are responsible for adding General Education electives into their schedule for the designated semester. Eligible courses are posted each semester by the School of Interdisciplinary Studies on the College's elective website. For more information and to view the current elective course offerings, visit
https://www.conestogac.on.ca/electives/diploma
. Questions regarding General Education electives can be directed to the School of Interdisciplinary Studies:
genedfaq@conestogac.on.ca
Program Technology Requirements

Program technology requirements are posted on the program web page. Students in hybrid delivery courses will require a device, webcam functionality, and reliable Internet access. 

Academic Information
Academic Dates

It is the student's responsibility to be aware of various important academic dates throughout the year. These academic dates are posted on the college website.

Please note that Continuing Education courses and Apprenticeship programs may have different start dates and exam dates for courses. 

Course Add/Drop Program
You can add your electives through your student portal and drop courses from your portal in GAS.

Log in to the Student Portal

Click on the "My Courses" tab
Scroll over the icons to the right of individual course listing.
Click the red 'X' to drop a course
​It is strongly recommended that students consult their program coordinator/academic advisor prior to dropping a course.  Adding and dropping courses can affect tuition fees and OSAP eligibility.  
Visit the Credit Transfer Office for information on credit transfers and exemptions.  Students must see their coordinator to drop a requried course.  Courses may not be offered during any semester and are subject to availability.

​Instructional Plans
Instructional plans will be provided to students on eConestoga. All assessment dates and deadlines will be posted on the instructional plan, including assignments, tests/quizzes, midterms, presentations, etc. This information acts as a guide to the course and will include a course schedule, which may be subject to change by faculty. Students are expected to review these documents, in coordination with the course outline, on a regular basis and note all key dates and deliverables.

​​Assessments - Late Submissions

Each faculty member will inform students of their guidelines for submitting assessments and any late submission rules in their Instructional Plan. It is the responsibility of the student to be aware of the course requirements for each of their courses. If an extension of time is required, the student must make the request to the appropriate faculty member in advance of the due date. Approval of the request is at the discretion of the faculty member.

Program Transfer Protocols​
Prior to transferring to another program, it is recommended that the student meet with the program coordinator or academic advisor. Students who decide to change programs may do so by completing and submitting a Program Application Form to the registrar's office. If considering transferring to a program outside the school in which they are currently enrolled, students may want to discuss options with a career advisor. When a student moves from one Conestoga program to another and where courses numbers/codes are identical or equivalent, automatic transfer credit is given if passing grades are met.​
Credit Transfer, Pathways & PLAR

Conestoga recognizes you may have formal post-secondary education that may allow you to enter a program at an advanced level or provide for individual course exemptions. To ensure your credits are eligible for transfer, please contact our Credit Transfer Office at: credittransfer@conestogac.on.ca. 
The Credit Transfer Policy and Procedure are available on the college website.
For more information, visit the Credit Transfer webpage and the PLAR webpage.
If you are currently a Conestoga student and want to continue studying at Conestoga, there are a number of different pathway opportunities available to you.
Whether you wish to transfer to another program or apply to a new program after graduation, Conestoga has established pathways, to help you meet your goals.

Conestoga College has articulation agreements with many domestic and international institutions. These agreements allow students to transfer into a specific program with advanced standing. Students must meet the academic requirements stated in the agreement.

For more information regarding pathways at Conestoga, contact the Credit Transfer Officer at 519-748-5220 ext. 2166.

​​​Academic Assistance
Academic assistance is available to students through a variety of avenues. The program coordinator and faculty can advise students on specific program and course information. Visit the myLearning page through Student Success Services​ for information on accessibility accommodations and other services such as study skills, peer support, and math and writing tutoring. 

Awards​​
Conestoga has more than 400 awards, bursaries, scholarships and academic grants available to Conestoga students. These funds are made available to our students through the partnerships we have established with local business and industry leaders. To be considered for an award, complete the General Application available through your Student Portal. Notifications and instructions to complete the application are sent to all full-time students' email accounts in the fall semester (Deadline: First Friday in October) and winter semester (Deadline: First Friday in February). Visit the Financial Aid and  Student Awards Office on Conestoga's website for more information.

Attendance and Program Standards
Working Together to Plan Your Success
Your success matters!  Regular, punctual attendance, and active participation in scheduled classes, field and clinical placements, labs and any on-campus and off-campus activities scheduled by your program will help you to understand and master the learning complexities of your program.
If extenuating, unplanned circumstances require you to miss a class or an assessment, please note that it is your responsibility to follow up with individual faculty members prior to the class/assessment and access any missed information.
Attendance for Evaluations
Evaluations are critical components of each course and your overall success in your program. It is your responsibility to attend all evaluations (e.g. test, exam, presentation, etc...). If there is a concerning pattern of absence from evaluations across your program, you may be asked to meet with the Program Coordinator and/or Student Advisor to discuss strategies for success.
While circumstances such as religious holidays and academic accommodations may necessitate rescheduling of evaluations and will be accommodated, please note that there will be no special arrangements made for rescheduling evaluations due to personal conflicts such as work, commuting, or vacation plans.  
Faculty Responsibilities
To communicate the dates of each evaluation at the beginning of each semester through the Instructional Plan.
To communicate, in writing, any unplanned extenuating circumstances that may require changes to the course schedule.
As per the Religious Holiday Procedure, provide alternative evaluation arrangements for missed evaluations due to recognized religious holidays as defined by the College Employer Council.
To provide all accommodations requested by Accessible Learning.
To consider alternative evaluation requests in good faith and examine the unique circumstances (e.g., unexpected family obligations, personal emergencies, etc...) and collaboratively determine an appropriate solution.
Note, do not request doctor's notes from students.
Student Responsibilities
To review the instructional plan and familiarize with the dates of evaluation.
As per the Religious Holiday Procedure, inform your faculty member in writing that the religious holiday defined by the College Employer Council will occur during the semester and may require considerations for evaluations to be rescheduled.
If you must be absent from any scheduled evaluation, report your absence on the Student Portal using the procedure below. You must do this prior to the start of the evaluation or risk receiving a mark of zero.
How to Report Absences on the Student Portal
Log into the Student Portal and click on the 'Absence tab'.
Indicate whether or not there is an assessment scheduled on that day by clicking 'Yes or No', as well as the reason for the absence (illness or other).
Click 'Continue' to report the absence.
Click 'I agree' to confirm the absence.
You will receive a confirmation email that your absence has been recorded.
Important! Please note the following:
The earliest you can record an absence for a particular day, is after 8:00 p.m. the day before. You must report each day you are absent.
The Absence Recording System will show you as being absent for the day, starting from the time that you recorded the absence. For example, if you record your absence on a specific day at 11:00 a.m., the system will show you as being absent for all classes starting after 11:00 a.m. that day.
If you are going to be present for any other classes on the day for which you recorded an absence, please let the faculty member know by attending or following up by eConestoga or college email.
As soon as possible, email the faculty member associated with the evaluation you missed and arrange for appropriate follow-up. 
Documentation for Absences
Conestoga recognizes that unexpected circumstances, such as brief illness, do arise during the term. As a visit to a health practitioner may not be necessary or possible, we do not ask you to provide a doctor's note except in exceptional circumstances.       
If the evaluation cannot be rescheduled, (e.g., experiential activity, lab, or a group presentation) your professor may provide you with a revised assignment or allocate its marks to another evaluation item, so long as the combined total does not exceed 40% of the course grade. This will be communicated to you by email.

Success Expectations

This section outlines the behaviours and expectations that will aid in your success in the program. 

​​Classroom Information
Successful students will:
Be prepared for class, ready to ask/answer questions, and participate in classroom discussions.

Submit assignments on time.
Engage in academic integrity on all assigned work and tests/examinations.
Behave in a polite, ethical, professional, and respectful manner toward all faculty, students, employers, and colleagues both on and off-campus.
Communicate effectively in English: reading, writing, listening, and speaking.
Be a positive ambassador for the program and the college.

​​Attendance – Program Protocols​

​Regular attendance by each student is essential for the successful completion of your program. This includes showing up to classes (either in person or remote) on time and being prepared for classes.  If you happen to be away from class, it is your responsibility to obtain from classmates and/or eConestoga any assignments or notes that were missed. The expected protocol is to inform your professor of any absence prior to the missed class.  Log in to the Student Portal to report an absence before class begins.  

Reporting of Absences
The Student Portal contains a mechanism for recording student absence(s) from class. In the case that there are extenuating circumstances that contributed to the missed test or assignment, students should connect with Accessibility Services for support as soon as it is possible. Students are encouraged to also record their absence when there is no evaluation. The Student Portal will provide a list of all absences from scheduled classes.
What is Academic Integrity?

Having academic integrity means acting fairly and honestly when engaging in academic activities. 

By having and applying an Academic  Offences Policy and Procedure, Conestoga ensures graduates complete their studies fairly and honestly through hard work and dedication, and thus are well-prepared for their future careers.
Conestoga facilitates access to print, media, and electronic resources to support and enrich learning, teaching, and research in compliance with the following:
Plagiarism is submitting or presenting work of another person(s)/organization in whole or substantial part as one's own without proper citation and referencing.

Academic Progress Through the Program
Academic Progression
The college's approach to academic progression is governed by the Promotion Decision Procedure.
A student's academic achievement results in a promotion decision, such as eligible to continue, graduate, and discontinued.
Progress from one level to the next in a program is dependent upon the successful completion of courses and/or meeting program promotion standards.

​Program Completion Policies​
When students are accepted into the General Arts and Science program, the expectation is that they will graduate at the end of the two-year program. The following outlines the policies surrounding completion of these programs:
Program Design.  This program is designed as a two-year delivery beginning in the fall semester (September) or winter semester (January) of year one and finishing in the winter semester (April). The college will also offer fulltime program levels during the Spring semesters for those starting in the Winter. 

Academic Completion. If a student is on track to completing their program, but still needs to complete academic courses, they can return on a special timetable to complete these courses. 
 
Convocation.  In the case of  students who have not completed in time to graduate in June, the students may be allowed to continue into the summer. In these cases, students may be allowed to convocate in the fall rather than waiting until the following June on condition that they complete by the end of August.  This option is not an automatic right but is only granted in exceptional cases. It was never designed to be a normal time to graduate from the program.
Program Progression​
Students actively registered in cohort delivered programs who take longer than the designed program length of time to complete their studies are accountable for completing any new or additional courses that may result due to changes in the program of study. Please ensure you have met with your Program Coordinator or Student Success advisor to ensure you are aware of changes to your program including changes to program designs, course changes and availability, and sequencing of courses.  

Unless otherwise stated, students registered in non-cohort delivered programs must complete the program of study within seven years of being admitted to the program.
Academic Probation

When a student is carrying three to four failed courses in the program in which they are registered, the student will be placed on academic probation at the end of each academic semester. Students on academic probation will be monitored by their Program Coordinator or Student Sucess Advisor. 
​​​​​Students will remain on academic probation until all but two outstanding failures in their program have been cleared. 
While on academic probation, the student must meet with their Program Coordinator prior to the beginning of each semester to establish an academic plan. This will provide better opportunities for the student to be successful.  Students will continue to be on academic probation as long as they have more than two outstanding failed courses. If a student has six or more outstanding failed courses, they will be discontinued from full-time studies in their program. ​
Academic probation could occur in the following circumstances:
one or more cited instances of plagiarism (See Academic Offences Policy)
students carrying four failed courses in the program in which they are registered, the student will be placed on academic probation at the end of each academic semester 
students on academic probation will be monitored by their Program Coordinator 

​Clearance of Failed Courses
There are a number of ways a student can work towards correcting failed course(s). It is recommended that students register for their failed courses as soon as possible, however not all courses will be offered each semester so students may have to wait until the course is offered again in order to take the courses needed to satisfy program requirements.  Students may be able to sign up and take one or more failed courses through Continuing Education; either online or in a traditional classroom setting. Please consult with your Program Coordinator for an academic plan to clear failed courses. ​

Clearance of Academic Deficiency – Program Protocols​

In order to qualify for a supplemental exam or for supplemental work, a student must meet the following criteria:

Mandatory Conditions for Supplemental Exams
Students must be currently registered in the course and meet the following conditions:
A failing grade of not less than 50%.
Limit of one supplemental opportunity per semester

Passed at least one major individual assessment worth no less than 15%. Passing group work is not sufficient. 
No registered academic offence in the course.
Complete the process by the required posted deadline. Deadlines may vary by faculty, semester, and program delivery.
Students will be notified by college email for scheduled dates, times and deadlines.
Failure to complete the registration process correctly will result in not being allowed to write the supplemental exam / assignment.
The supplemental exam registration process is as follows:
Your faculty will advise you if you are eligible.

The student's final grade must be between 50-54% for certificates or diplomas.

The student must consult with the School of Interdisciplinary Studies to determine if the student meets the conditions of eligibility.
The student must consent to the supplemental exam fee as discussed by the program coordinator or administrative team prior to payment.
The supplemental exam fee will be charged directly to the student's college account.

The student will retain a copy of the supplemental form for their records and as proof of payment.
The student must attend and write the supplemental exam on the scheduled date and time assigned or adhere to the supplemental assignment deadline, as no alternative arrangements will be made.

Program Discontinuation

A student may be discontinued from their program for either academic or non-academic reasons, as set out in the Discontinuance Procedure. Discontinuance decisions for academic reasons are made at the end of each academic semester.
Students who have been discontinued from the General Arts and Science Program must meet with the Program Coordinator to discuss the student's plan to return to full-time studies. An academic plan will be prepared and a learning contract will be completed before the student's application for re-admission will be considered.​​​​

​Re-admission to a Program

A student who has been discontinued for academic reasons from the School of Interdisciplinary Studies will only be considered for re-admission into their program if:
The student has cleared all but two of the outstanding failures, or
The student has sat out for one academic year
Once the student has met a minimum of one of the above criteria, then the student must re-apply to the program. If the student is re-applying to year one, level one, they must apply through Ontario Colleges. If the student is re-applying to level 2 or beyond, they must submit a completed Conestoga College program application form to the registrar's office and pay the application fee. Re-admission to a program is not automatic. In all cases, re-admission to programs in the School of Interdisciplinary Studies will be at the discretion of the school. Students must meet with their Program Coordinator or Student Success Advisor to create a learning contract. Please be aware that not all courses will be offered each semester so students may have to wait until the course is offered again to take courses needed to satisfy program requirements.​
Student Representation – Conestoga Students Inc. (CSI)
Conestoga Students Inc. (CSI) and Conestoga agree that a student has the right to invite a member of CSI to a student and/or faculty meeting provided that 24 hours advance notice is given to faculty. This advance notice will ensure that all parties will have an opportunity to adequately prepare for the meeting.​
Student Engagement
Conestoga 101
The Student Engagement Department is here to help you transition to the Conestoga College experience, connect with your community, and build your skills. 
Start your college experience by completing Conestoga 101 (CON0101) on eConestoga, a mandatory course for all new full-time students that will take you approximately one hour to complete. CON0101 provides an overview of the supports, services, and opportunities available to you throughout your time at Conestoga. Make sure you complete it early on in the term, as it contains valuable information that will help you transition to Conestoga.

​​Student Feedback
​Student feedback is an essential component of our continuous improvement process. Our opportunities for student feedback include:
Ontario College Student Experience Survey

All college programs in the province are evaluated using the Ontario College Student Experience Survey. This survey is conducted each academic year in select classes - every student is invited to participate in each year of their program. Strategic goals to improve the programs are developed from these results. This data and other data specific to the campus and the program/school are collected so that Conestoga College can continually improve quality.
Student Appraisal of Teaching (SAT)
The Student Appraisal of Teaching (SAT) allows direct feedback from students on teaching for a particular course. Completion of the SAT forms give teachers and academic managers valuable information to use for the improvement of teaching at Conestoga.
The SAT process has two components: the Early Course Check-in and the Full-SAT. The Early Course Check-in is 8-12 questions, occurs during week 10 of classes and provides early feedback to faculty about the student experience within their classroom. The Full-SAT is 43 questions and occurs late in the semester; a summary of the results goes to the faculty member and their academic manager. Typically, about one-quarter of the faculty is appraised per term. All full-time faculty have a SAT review at least once every two years. Part-time faculty may be reviewed more frequently. 

Program Advisory Committees (PACs)

Program Advisory Committees (PACs) provide the necessary link between Conestoga and the community it serves. PACs operate in an advisory capacity to Conestoga administration with the objective to keep Conestoga responsive to current and future workforce needs, trends or opportunities in industry and the marketplace.
All post-secondary education programs of study at Conestoga, both full-time and part-time, which lead to an employment related credential, or are approved by the Ministry of Colleges and Universities (MCU), will be associated with a PAC, with the exception of apprenticeship and pre-apprenticeship programs. For any program not leading to an employment related credential, such as foundation programs, PACs are optional.
At the beginning of each year, the coordinator(s) of the program will ask for student volunteers. The coordinator(s) will select which student(s) will represent the program at PAC. Student attendees are important members of the PAC and are expected to be present at all meetings and are responsible for preparing and submitting a report based on guidelines provided by the program coordinator.
Students who participate in PACs will receive credit on their Co-Curricular Record (CCR) . Your CCR is an official document, complementary to your academic transcript, which recognizes and records learning that you have achieved through approved Co-curricular experiences at Conestoga.

Conestoga Policies and Procedures
​​Student Protection Acknowledgement
A Student Protection Acknowledgement confirmation pop-up will appear when a student logs into the Student Portal on a yearly basis. This will direct students to policies and procedures relevant to their academic responsibilities. All Conestoga College wide academic policies and procedures are listed on the college website under "About Conestoga", "Policies and Procedures". 
Students are advised to review and comply with all policies and procedures, including the following:         
Academic Dispute and Resolution Policy & Procedure
Academic Offences Policy & Procedure ​
Clearance of Academic Deficiency Policy & Procedure
Convocation Procedure
Co-operative Education Policy
Discontinuance Procedure
Evaluation of Student Learning Policy & Procedure
Grading Procedure
Program and Course Withdrawal and Refund Procedure/International Student Withdrawal and Refund Procedure

Readmission Procedure

Religious Holiday Policy & Procedure

Student Expectations for Online Engagement

Student Feedback Policy

Student Fees Policy & Student Fee Invoicing and Payment Procedure

Student Rights and Responsibilities Policy & Procedure
Students must follow all of the policies and procedures for Conestoga College and it is expected that faculty will accept, fulfil and enforce these standards.​​ 
Web-based Tools
​Program courses may use web-based services with data centres outside of Canada. Students may be expected to complete assessments where information is transmitted outside of Canada. Students who do not wish to submit their information to other countries have the right to opt-out. It is the responsibility of the student to notify the instructor if they, in the first week of term or at the time assignment details are provided, wish to submit an alternate assignment.
Course examinations may be administered through a remote proctoring service to assure academic integrity. Ensure that you meet the system requirements that will allow the recording of your computer screen, webcam, and microphone.

Accommodation Disclaimer
​Conestoga College provides an equitable environment where all students have the opportunity to participate in College life. In accordance with the Accessibility for Ontarians with Disabilities Act (AODA) and the Ontario Human Rights Code, Conestoga recognizes its responsibility and legal obligation to provide education, information and services in an accessible manner.
Conestoga's 
Accessible Learning
 services provide support for students with permanent and temporary disabilities who feel they are encountering barriers to learning. They work with students to understand the impact of a disability in the college environment and will help develop a success plan that considers student goals and required academic accommodations. Accessible Learning will also communicate necessary accommodations to professors on behalf of the student. 
To consult with an Accessibility Advisor about accommodations please make an appointment by emailing 
accessibility@conestogac.on.ca
 or calling 519-748-5220 ext. 3232.
Exceptions for non-accessibility focused issues need to be consulted on with your professor. Final approval for exceptions unrelated to academic accommodations rests with the program chair.
Program Handbook Revision Log
Revised Spring 2014
Revised Spring 2015
Revised Spring 2016 ​
Revised Spring 2017
Revised Spring 2018
Revised Spring 2019

Revised Spring 2022

Revised Spring 2023