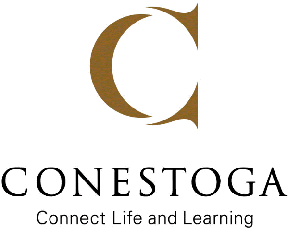 Student Guide
2023/24 Conestoga College

What you do here... counts out there

Conestoga College Institute of Technology and Advanced Learning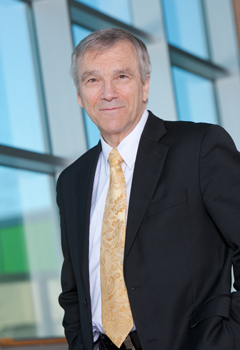 Welcome to the 2023-24 academic year. Whether you're returning to Conestoga to resume your studies, or joining us for the first time, I hope that you will find your experience to be both positive and rewarding.
This promises to be a very exciting year for Conestoga. We continue to invest in campus renovation and expansion efforts that will provide new opportunities for students to access the career-focused education that leads to successful futures.
We're working with the City of Kitchener on a major expansion for Creative Industries education and training and look forward to opening our newest campus in Milton in January 2024.
Growth and change are important for institutions; they're important for individuals as well, as you strive to be the best that you can be and prepare for an exciting future.
During 2023-24, I encourage you to commit to personal achievement. Your ability to learn, to develop new skills, and to embrace new challenges will be the keys to your career and life success.
This guide provides important information regarding Conestoga policies and practices as well the services available to you as a student. If you have additional questions, please ask. College faculty, staff and administration are deeply interested in your success and happy to provide advice and assistance when you need it.
Your time at Conestoga is an important beginning, the first step in a lifelong journey that includes commitment to your chosen field, your community, and your ongoing education.
Thank you for choosing Conestoga. I hope you have an outstanding year.
John Tibbits, President

​​Shape your Experience with Student Engagement
The Student Engagement Department is here to help you transition to the Conestoga College experience, connect with your community, and build your skills.
Start your college experience by completing Conestoga 101 (CON0101) on eConestoga, a mandatory course for all new full-time students that will take you approximately one hour to complete. CON0101 provides an overview of the supports, services, and opportunities available to you throughout your time at Conestoga. Make sure you complete it early on in the term, as it contains valuable information that will help you transition to Conestoga.
Find out more on the Conestoga Student Engagement website or follow us on Facebook and Instagram @ConestogaStudentEngagement.

Athletics and Recreation
Calling all Condors! An active and healthy lifestyle can play a key component in your success here at Conestoga. Whether you compete on a varsity team, have fun with your friends in an intramural league, or want to lift weights in the fitness centre, there is something in Athletics and Recreation for everyone.
Gamers… we're happy to share that Conestoga opened its first Esports Hub at the Waterloo Campus in the Fall of 2022. All Conestoga students can use the Hub free of charge. The Hub offers open play, leagues, and competitive teams.
Connect with us
Make sure you're following us for facility information, recreational opportunities, and to stay up to date on Condor Athletics!
Visit Our Website to find out more about our facilities, programming and teams.

Recreation Centre email for general inquiries: reccentre@conestogac.on.ca
Instagram: @cc_condors @cc_condorsesports

Conestoga Students Inc. (CSI)
Conestoga Students Inc. (CSI) was established in 1973 and is the official student association of Conestoga College Institute of Technology and Advanced Learning, representing the voice of over 24,000 students. CSI is governed by a student board of directors and provides Conestoga students with services, events, resources, and advocacy initiatives to improve and support the student experience. 
CSI Health Plans & Wellness Office
CSI offers two health plans for Domestic and International students to ensure they have access to healthcare coverage while studying.
CSI's Wellness Office (Located at Doon Campus) hosts a rotation of practitioners that gives students convenient and cost-effective treatment options right at campus.

Support Service Fees
CSI Association Fee
The CSI Association Fee provides access to CSI services, resources, and advocacy initiatives involving the student experience - from college affairs through all levels of government. These include health and wellness supports, academic supports, career and leadership development opportunities, and the CSI Shuttle. This fee also supports improvements to student spaces and basic operating costs.
Additional Fees
CSI provides additional services to all CSI fee-paying students like events, clubs and frosh kits! You can choose to pay these fees at the time you pay your Conestoga College invoice. If you do so, you will receive all benefits associated with that service right at the beginning of the semester.
Connect with CSI:
You can find out more about CSI's services and events on their website, social media, and the CSI Mobile App.
On-Campus:Find your nearest CSI Service Hub
Phone: 519-748-5131
Online: https://conestogastudents.com/
Download the CSI Mobile App by searching Conestoga Students Inc on the app store of your choice.
Follow us on Instagram, Facebook, Twitter, and TikTok!
ONE Card (Student ID)
ONE CARD STUDENT PHOTO
Before you can be fully registered and access your timetable, you must upload a ONE Card student photo. Your ONE Card student photo completes your student record and confirms that you are a Conestoga College student.
After your ONE Card Student Photo has been uploaded and approved, this will be your ONE Card student photo going forward. You are not required to update or renew your photo.
Follow the ONE Card Student Photo Upload instructions and learn more about receiving and using your ONE Card.
WHAT IS A ONE CARD?
Your ONE Card is designed to keep your life simple by offering an all-in-one solution for identity validation during exams, accessing applicable on-campus services (library services, lab access), off-campus purchasing and discounts (no cash needed!), and using the Grand River Transit System (with purchase of a 4-month Term Pass).
For more information visit the ONE Card webpage.
CONNECT WITH ONE CARD
Follow ONE Card on Facebook (ConestogaOneCard), Twitter(@CC_ONECard), and Instagram (ConestogaOneCard) to stay up-to-date on contests, events, news, promotions, and more.

​​​​​​​​​​​​​​​​​​​​​​​​​​​Be-Dah-Bin Ga​mik
Be-Dah-Bin Gamik, (Place of New Beginnings) provides services for Indigenous students, including those who are First Nations (status and non-status), Metis and Inuit. Our services ensure a smooth transition to college life by providing ongoing student support. The service includes social and cultural events and activities, traditional counselling services, and Elders-in-Residence programs and the Aboriginal Student Circle.
Visit us:
Kitchener - Doon campus, room 2A111
Waterloo campus, room 1F08
​Bookstore

The Bookstore is here to help you get everything you need to start your learning. To find exactly what you need, generate your personal booklist. All required resources are available online only and can be shipped to your home free of charge. You can also select one of our many pick-up locations and get next day pick-up. Browse our online Bookstore to add some Conestoga branded merchandise to your collection while you're at it!
If the resources in your personal booklist say "included with course" you are in our growing eText program, meaning the cost of your resource has been included in your program fees. You can visit our website to learn more about the eText program including links to live support sessions, how to access and use your eTexts and the answers to many frequently asked questions.

If you need immediate help, please email us at bookstore@conestogac.on.ca, visit our Here to Help Guide or visit one of our campus locations. 

Conestoga College Residence & Conference Centre
The Conestoga College Residence & Conference Centre has three residence offerings located at the Kitchener, Waterloo, and Brantford campuses. All residences are within close proximity to their respective campuses. Any registered, full-time Conestoga college student can reside in residence.
To apply, please visit My Housing Portal, and select the residence you would like to stay at. The acceptance process is completely online through the Housing portal.
Kitchener Residence
The Kitchener Residence is within walking distance of Conestoga College's Kitchener - Doon and Cambridge – Fountain Street campuses. This residence offers students two suite style options – open concept, or two-bedroom suite. For information on pricing for the Kitchener Residence, please click Here.
Address:
99 Conestoga College Blvd, Kitchener ON
Email:
info@conestogaresidence.ca
Telephone: 519-895-2272

Waterloo Residence

The Waterloo Residence is within walking distance of Conestoga College's Waterloo campus and a short drive to the Downtown Kitchener campus. This residence offers apartment-style living, with two bedroom styles – single, or shared. For more information on pricing for the Waterloo Residence, please click Here. 
Address:
50 University Ave, Waterloo ON
Email:
Waterloo@conestogaresidence.ca
Telephone:
519-895-2272
Brantford Residence

The Brantford Residence is located within the core of Downtown Brantford, and is steps away from Conestoga's Brantford campus. This residence offers apartment-style living for students, with all suites including a full kitchen. Stay tuned for more information regarding this residence coming soon.

Address:
135 Darling Street, Brantford ON
Email:
brantford@conestogaresidence.ca
Telephone: 519-895-2272

​​​​​​Student Success Advisors are here to help you!
Who We Are
No matter your campus, school, or program at Conestoga, there is a Student Success Advisor (SSA) available to support you. When you don't know where to start, are experiencing challenges that affect your learning experience, or need help succeeding in your program, your SSA is there.

Who is your Student Success Advisor? Use our SSA SEARCH TOOL. Once you identify your SSA, you may book an appointment with them.
Aren't sure where to start? Complete the Ask For Help Form, and a Student Success Advisor will connect with you.


​​
Put your strengths to work and develop new skills to meet program expectations. Our team of tutors, consultants and advisors are here to help you be successful.
Access academic accommodations through Accessible Learning for help with:
Extra time on tests or exams
Classroom supports
Improve your understanding of course materials:


Health and Wellness Services
Student Health & Wellness provides a range of health and well-being services to fit your needs, including counselling, medical care, peer support, mental health support, and health promotion. Our goal is to support student development, academic success and foster a healthy campus.
For more information on our health and wellness services, visit the Student Success Services website.
Sexual and Gender-Based Violence Prevention & Response
The Sexual and Gender-Based Violence Prevention & Response office provides help based on your individual needs. If you have experienced or witnessed sexual or gender-based violence we are here to support you. Your rights are recognized and supported at Conestoga College, including the right to be safe.
There is no timeframe for when an incident occurred for someone to access support, and you do not need to disclose what happened to get help.
CARE Team
The Conestoga College CARE Team helps to ensure that the students that are most in need of elevated levels of support are identified early. We aim to provide students with the appropriate opportunities and interventions to aid them in achieving their academic and personal goals, while supporting a safe and welcoming learning environment for all community members.
As a member of the Conestoga community, you can share concerns for students by using the Public CARE Referral Form. Only members of the CARE Team review the information you provide. If you have concerns about confidentiality, please write your concern in the referral form.
More information about the CARE team can be found here: https://successportal.conestogac.on.ca/s/careteam


Career & Employment Advising

Be Future-Ready!
Conestoga College's Career & Employment Advising team can help students prepare for successful employment during and after college. Advisors can help you explore your career options and identify opportunities to leverage your skills and experiences to achieve your career goals.
Conestoga students at any campus have access to appointments with a career advisor. Students can book an appointment and access career resources online through the Student Success Portal. For all other inquiries, please contact us.
Visit the MyCareer Portal to search hundreds of job postings and register for employer events and job and career fairs.

Co-operative Education
Located in one of Canada's fastest-growing economic centres, Conestoga College offers over 80 co-op programs in a broad range of disciplines and credentials from degrees to diplomas.
Co-operative Education integrates academic studies with program-related experience in the workplace. This results in better-trained workers who are familiar with their professional expectations and have the skills needed to contribute to an organization right from the start. All of Conestoga's degree programs, plus dozens of diploma programs and graduate certificates, offer a co-op component.
Please note:
The College cannot guarantee co-op employment. All co-op students are required to conduct an independent co-op job search in addition to the supports and services provided by the Department of Co-op Education.
Meeting the requirements of the "Co-operative Education designation" on your diploma or to meet the requirements of your degree require prior approval by the co-op department before you start your work term.
Without prior approval the work may not be credited towards the Co-op credit and risk the employer eligibility for receiving the co-op tax credit.
Students are responsible for their own transportation and associated costs in order to complete work term requirements. Work locations may not always be readily accessible by public transportation.
International students will require a co-op work permit and a Social Insurance Number to be eligible to work in Canada. For more information, please contact the International Education Office.
For more information we invite you to contact the Co-op Advisor for your program.
International Support Services
The International Student Support Services team provides specialized support that caters to the unique needs of international students as they adjust to Canada and life at Conestoga College. Our specialized International Transition Coordinators (ITCs) and International Student Advisors (ISAs) offer information, resources, tips and referrals on a wide variety of topics.
For more information, please visit the International website.
Conestoga Equity Resources - Serving our Diverse Community
We acknowledge our diverse student population and the different barriers or needs they may experience. Many of our services offer different resources to enhance the student experience and support equity on campus. We have combined a list of Conestoga's Equity Resources and encourage you to access them.
Library Services
Library services and resources are available online for all Conestoga students. By visiting
the Library's website, you can access an excellent and extensive collection including eBooks, streamed videos, articles and online help.
We offer in-person and virtual research help, bookable group study rooms, and a variety of spaces that promote student learning.
Additional supports provided by Library Services include:
For Library service hours and additional information, visit our Contact Us page, email lrcinfo@conestogac.on.ca, or try our virtual chat/text service, askON.

Registrar's Office (Welcome Centre)
For information and to receive direction on where to email your inquiry you can call: 519-748- 5220, ext. 3656
Please connect with our team through the emails below:
Admissions:
admissions@conestogac.on.ca
Student Records:
studentrecords@conestogac.on.ca
Student Fees:
studentfees@conestogac.on.ca
Credit Transfer:
credittransfer@conestogac.on.ca
International Admissions:
internationaladmissions@conestogac.on.ca
OSAP, Student Financial Services:
OSAP and general questions: osap@conestogac.on.ca
Scholarship, Award and Bursary questions: awards@conestogac.on.ca
Hours of Operation: Monday to Friday, 8:30 a.m. to 4:30 p.m.

Student Financial Services

Financial planning is an integral part of your post-secondary studies. Student Financial Services can help guide you through options to finance your post-secondary education.
Ontario Student Assistance Program (OSAP)
The Ontario Student Assistance Program (OSAP) is a financial aid program that can help eligible students pay for college. OSAP offers funding through:
grants: money you don't have to pay back
a student loan: money you need to repay once you're done school
Assistance is based on financial need as determined by the federal and provincial governments through an assessment of your OSAP application. OSAP applications should be submitted as early as possible.
Canada Apprentice Loans
The Canada Apprentice Loan provides eligible apprentices registered in Red Seal trades with interest-free loans to assist with the cost of technical training. Apprentices may receive up to $4,000 per period of technical training. Applications should be submitted as early as possible.
Conestoga College Awards, Bursaries, and Scholarships
Conestoga distributes over $3.6 million annually to students as:
awards: based on a combination of criteria which may include merit, community involvement, or financial need.
bursaries: based on financial need and may include other criteria for selection such as a specific program, gender or heritage.
scholarships: based on academic performance.
To be considered for many of these students must submit the General Awards Application each term.

How to apply for awards, scholarships, and bursaries:
Select the Services tab
Select My Forms
Select the General Awards Application
Complete the information in each tab
Review your application and submit
More information can be found in the Awards Frequently Asked Questions.

Conestoga College Work Study Program
The Conestoga College work study program provides on-campus, program-related employment to current students. Work study positions allow students the opportunity to help meet the costs of attending college, while providing a valuable work experience with flexible scheduling that work around class times.
How to apply for work study opportunities:
Explore work study positions by logging in to MyCareer.

Click on Career in the left menu bar
Click Job Postings
Click Search Job Posting
Under the Job Posting Information box select On Campus (Work Study Program Only)

Once you have found a position you are interested in, apply according to the posting instructions
 
Academic Achievement Awards
The college recognizes exceptional academic achievement by its students both during their studies and upon graduation. There are four categories of academic recognition upon graduation: President's Honour List, Graduation with High Distinction, Graduation with Distinction, and Conestoga Honour List.
Please refer to the Academic Awards webpage for more information.
IT Services
Use your Condor-ID to login to many of the College Digital Services – such as Email, Lab & Open Access computers, on-campus Wi-Fi, Student Portal, eConestoga, software downloads, select a Locker, and more.
To find the format of your Condor-ID and the default password, learn about accessing your college email or connecting to Wi-Fi on campus, go to https://it.conestogac.on.ca/support.
If you are taking an OntarioLearn course, please refer to this link: OntarioLearn | Continuing Education | Conestoga College 

Printing on Campus
At the beginning of every semester, students receive a $40 non-refundable print balance. You can print in any Computer Lab, Open Access Lab or Hallway kiosk available throughout the College. Check out the Printing Support page for more information.
Work-Integrated Learning (WIL) Support Services
Many students enroll in programs that have a work-integrated learning (WIL) component that allows students to gain hands-on experience while applying classroom learning in a workplace or practice setting. WORK INTEGRATED LEARNING SUPPORT SERVICES provides support to students, faculty and partner sites to prepare for and participate in work-integrated learning opportunities (excluding co-op work terms). Your Program Coordinator and/or Placement Officer will provide specific details throughout your program regarding your program's WIL opportunities.
Please visit the Pre-Work-Integrated Learning (WIL) FAQs for more information.
For more information related to your WIL health and safety requirements we invite you to drop in or call 519-748-5220, ext. 3101
Doon (Kitchener) Campus: visit, Room 3F13A

Student Rights and Responsibilities
The Student Rights and Responsibilities Office (SRRO) supports students and employees to understand policy, as well as review options and bring about resolution regarding:
Disruptive Behaviour
Conflict Management
Disputes with another person(s) related to the college.
Suggestions to enhance accessibility and inclusion so everyone can participate fully at Conestoga.
Concerns regarding fairness, consistency, or application of college policy and practice.
Before engaging with the SRRO, we encourage you to seek informal resolution of your concern or dispute by initiating dialogue with those involved, seeking guidance from others you trust, and documenting your communications. See Finding Resolutions for more resources.
Connect with us:
Email:srr@conestogac.on.ca
Website:Student Rights and Responsibilities | Conestoga College
Office hours: Monday to Friday, 9:00 a.m. - 4:00 p.m. We are working remotely. We can meet in-person and outside of these hours based on availability.

Alumni Relations

Conestoga's alumni community includes more than 170,000 graduates who contribute to the prosperity and well-being of their communities. When you complete your studies, you become a member of this growing and dynamic network. Once you graduate, create an alumni account on the Conestoga Community Portal to stay connected to the college community.
Connect with us:

Twitter @ConestogaAlumni  
Facebook @ConestogaCollegeAlumni
LinkedIn @Conestoga College Students & Alumni
web: https://www.conestogac.on.ca/alumni/
email: alumni@conestogac.on.ca

Community Career Centre - Services for Job Seekers & Graduates
The Community Career Centre at Conestoga provides personalized support for eligible individuals who are not in school and not employed. Career exploration and job search services and resources are available at no cost to the job seeker or graduate. We can help you meet your job goals.
On-campus services are available in Kitchener, Stratford and Waterloo, with itinerant services in Elmira, New Hamburg, Wellesley, and throughout Perth and Huron Counties. Contact the Career Centre to see if you are eligible for an appointment at a location convenient to you. 
Conestoga Hours of Operation
Regular hours of operation at all Conestoga campuses are from 7:00 a.m. to 11:00 p.m., Monday to Sunday. Hours of operation are subject to change without notice.
Campus closures and statutory holidays are listed as part of Conestoga's academic dates. Please note that all closures denote no entry or access permitted to students, staff, and general public, for the duration of the day. For information regarding campus closures or access to facilities outside regular hours of operation please contact Security Services at ext. 3357.
College/Campus Closure Practice
As a public institution, Conestoga attempts to remain officially open at all scheduled times. In the event of cancellations resulting from inclement weather or emergency situations, an announcement will be posted the day of, on the home page of the Conestoga website, as follows:
Classes commencing prior to 5:59 pm – by 6:15 am
Classes commencing from 6:00 pm onwards – by 4 pm
Emergency Situations – as needed. 
Closure information will also be broadcast through Conestoga's official social media channels, including Facebook and Twitter (@ConestogaC), and posted to College Service Updates. Local radio and television stations will also be advised of campus closures resulting from inclement weather or emergency situations.
If a campus is closed:
All in-person classes and activities will be cancelled at that site. 

Previously scheduled/timetabled online classes may continue at the discretion of the online instructor.

Scheduled In-Person Examinations and Severe Weather Conditions
If the College is closed due to extreme weather, all in-person assessments to be administered during a regularly scheduled class will be postponed until the next class. Previously scheduled/timetabled online classes may continue at the discretion of the instructor.  
If the College has to be closed in an examination week, all in-person exams will be rescheduled to the end of the exam schedule (Saturday or the next Monday).
Students who cannot travel to the College due to extreme weather (e.g., travel advisories or road closures) in their local area are responsible for notifying their faculty of their inability to write on the day of the assessment. The notice must be provided by email or telephone prior to the time of the scheduled assessment. Students who fail to provide this notice will receive a grade of zero. Students must make arrangements to write the assessment immediately upon their return to the College.
Notice of College closure will be posted on our website by 6:15 am the day of. Notice of cancellation of evening classes, will be posted on the website by 4 pm the day of (see College/Campus Closure Practice for more information).
The safety of our College community is a top priority. Conestoga services a large area and it is recognized that conditions can vary widely within the region. Always exercise your best judgement with respect to travelling during extreme weather, based on your individual circumstances. Public transportation, where appropriate, may be the safest option.
Smoke-Free Environment
Smoking is not allowed in any Conestoga building. Help keep the environment clean by using the waste receptacles when you smoke outdoors. To provide unobstructed entry to the college for visitors and non-smoking employees and students, all campus entrances have been designated smoke-free.

Use of Food and Beverages in Classrooms and Labs
It is the responsibility of senior management to ensure that the academic environment is clean and conducive to learning. The following policy statements will be adhered to regarding the use of food and beverages in classrooms and labs:
There is no food permitted in any classroom or lab. Beverages are permitted in unbreakable, re-sealable containers. Please note that in computer labs, containers should be placed away from the keyboard to prevent unnecessary damage.
Beverages (including water) are not permitted in health sciences skill labs. For health and safety reasons, instructions will be established by faculty and management within designated shop areas, such as Electrical, Metal Machining, and Woodworking.
It is the responsibility of instructional staff and management to ensure that the policy is adhered to by students. 
Lockers
For information about locker rental at your campus, please visit our Locker Webpage.
Contact lockeradmin@conestogac.on.ca with your questions.

Parking and Transportation
For details about parking and transportation at a Conestoga College campus, visit Parking Services on the Conestoga website or contact parking@conestogac.on.ca.

Safety and Security Services
Campus Safety and Security
We are here to help!
Our emphasis is to provide an environment that is equal for all and encourages personal growth and academic success within a Safe and Healthy campus.
For general inquiries, contact Security Services at: Securityservices@conestogac.on.ca or 519-748- 5220 Ext. 3357
For more information on security services and procedures, please visit the Security Services webpage.
Mobile Safety App
The Mobile Safety App provides access to emergency contacts, safety toolbox, campus maps, support resources, request walk-safe, report sexual assault, push notification, and campus news feed. Download from the App store for free.
Anti-Violence
Any form of violence is not tolerated at Conestoga. Any incident of violence must be reported immediately to Campus Safety.
Minors on Campus
Unaccompanied minors who are not students are prohibited on college premises for safety reasons. Children may be permitted in the classroom for exceptional circumstances and up to the faculty member's discretion. Students should connect with their Student Success Advisor to discuss options prior to bringing a child to class.

Your Student Record and Fees
General Information
The term "student record" refers to the collection of data dealing with an individual who is associated with a program or course of study at the college.
Most of the data is categorized as academic, personal and/or financial and is maintained by the Registrar's Office. The Official College Record for each student is a permanent record consisting minimally of the student's name, student number, personal data, achievement, and academic decisions and should be maintained for a minimum of 55 years.
Important terms, definitions and processes are detailed on the Office of the Registrars webpage, including:
Admission Information
Student Records Information
Registration information

Completion of Forms/Requests for a Letter
Course Audit
Course Changes (Course Add/Drop)
Credit Transfer
Part-time Studies (Day Courses)
Program Suspension and Cancellation
Conestoga reserves the right to cancel, at any time, a program, course, a program major or option, change the location and/or term in which a program or course is offered, or change the program curriculum as necessary to meet current competencies in the job market or for budgetary reasons, or withdraw an offer of admission both prior to and after its acceptance by an applicant or student because of insufficient applications or registration, over-acceptance of offers of admission, budgetary constraints, or for other such reasons. In the event Conestoga exercises such a right, the college's sole liability will be the return of monies paid to the college by the applicant or student.
Grading and Transcripts
Conestoga requires a fair and consistent approach to evaluating and documenting the academic achievements of students. Different grading systems exist and reflect the different philosophies and practices both within Conestoga as well as those standards that we are required to implement (e.g., Apprenticeship Branch, Postsecondary Education Quality Assessment Board).
To view the full Grading Policy and Procedure please go to Conestoga Grading Procedures.

For additional information, visit the Office of the Registrar's webpage.
Fees and Tax Information 
Tuition and Fees for full-time programs are found on the individual program pages. Search Full-time programs for information about program's tuition and fees. 
For information on other college fees, refunds, withdrawals and tax receipts. Visit the Office of Registrar's "Paying your Fees" page. 
Academic Dates 2023-2024 
Important dates specific to your program can be found on the website.

Online and Part-time Studies (Continuing Education)
Whether you want to build on your existing skills for your current career or gain new ones for a career change, our flexible delivery options make it possible for you to achieve your educational goals. With in-person, online and hybrid courses offered in a wide variety of interest areas, you can take a single course or work towards an academic credential. The choice is yours.
Registration
Information regarding the programs and courses available and how to register is available on the Continuing Education website.
Fees, Refunds and Withdrawals Information
Please refer to the Continuing Education website for detailed information on fees, refunds and withdrawals.
Application to Graduate
If a student has met all of the requirements for completion of a part-time program, the "Application to Graduate" form must be completed and submitted to the Registrar's Office. Forms are available at Student Forms. Applicable fee will apply.
OntarioLearn Courses
OntarioLearn is a consortium of Ontario Colleges whose mandate is the shared development and delivery of courses online using various learning management systems/platforms. Due to curriculum sharing, OntarioLearn courses at Conestoga College are not eligible for PLAR.
The passing grade for an OntarioLearn course not hosted by Conestoga will be determined by the respective host college.
All grades are recorded as per Conestoga's grading policy.

Academic Policies and Procedures
Students are advised to review and comply with all policies and procedures which can be found on the Conestoga Policies and Procedures webpage.
Students must follow all the policies and procedures for Conestoga College, and it is expected that faculty and employees will accept, fulfil and enforce these standards.
Student Rights and Responsibilities
Students can expect to learn, study and work in an environment that is civil, safe and respectful of your well-being and dignity — these are your rights, which include:
To learn
To be safe
To be informed
To be heard
To appeal
Students are expected to conduct themselves in a way that treats the college community with respect and dignity — these are your responsibilities, which include:
Respect for persons
Respect for the college learning and working environment
Respect for property, facilities, and college reputation
Rights and Responsibilities are a partnership; you can't have one without the other.
 At Conestoga, our
Student Rights & Responsibilities policy and procedure
outline expectations for how our community interacts. As a college, we work together to uphold these expectations and to resolve concerns and disputes.
Use of the College Name or Logo
The names Conestoga College, Conestoga College Institute of Technology and Advanced Learning, the former name Conestoga College of Applied Arts and Technology, and any other name or logo(s) employed by the college are the exclusive property of the college and may not be used without first obtaining authorized permission.
References and Recommendations
There may be occasions when students approach Conestoga College faculty, staff, and administrators to request a reference letter or recommendation. These could be for the purpose of gaining employment, applying to other post-secondary institutions for additional education, applying for scholarships, bursaries, and awards, or for other unspecified reasons.
To comply with privacy laws, students must provide written consent prior to any faculty, staff or administrator acting as a referee. Students have the right to inspect and review reference letters unless they waive their right in writing. If a student waives the right to inspect and review a copy of any written references, the referee can send the reference letter directly to the employer, educational institution, or organization. This may be required in certain circumstances if a letter is to be provided. For example, a requesting institution may require reference letters be sent directly from the referee to the institution in a sealed and signed envelope. If the student does not waive the right to review, this fact may be noted in the reference letter. Please note that faculty, staff, and administrators always have the right to not provide a reference or recommendation in any scenario. This is especially the case if the reference or recommendation is outside of their scope of practice. 
Program Handbooks may contain additional school-specific guidelines related to reference letters and recommendations.