Conestoga College is committed to providing a safe campus environment. The safety and well-being of all staff, students and members of the public who attend college facilities is of paramount importance. Safety and Security is committed to protecting the rights of everyone on campus while ensuring a professional, respectful and safe campus environment.
Our mission statement
To work with the Conestoga community to provide a safe and secure work and learning environment.
To promote partnerships with the college community and local organizations.
To enhance personal safety through prevention, education, and compliance.
We can assist you
Safety and Security provides 24-hour security at the Kitchener - Doon, Cambridge - Fountain Street and Waterloo campuses and day, evening and 24-hour weekend security at the Guelph campus. Assistance is also available at the Stratford, Ingersoll and LINC campuses by calling the Kitchener - Doon campus.
Occupational Safety
The Occupational Safety Office is part of Safety and Security and is responsible for ensuring the college complies with all applicable federal and provincial health and safety legislation.
Occupational Safety
Parking Services
Download Mobile Safety App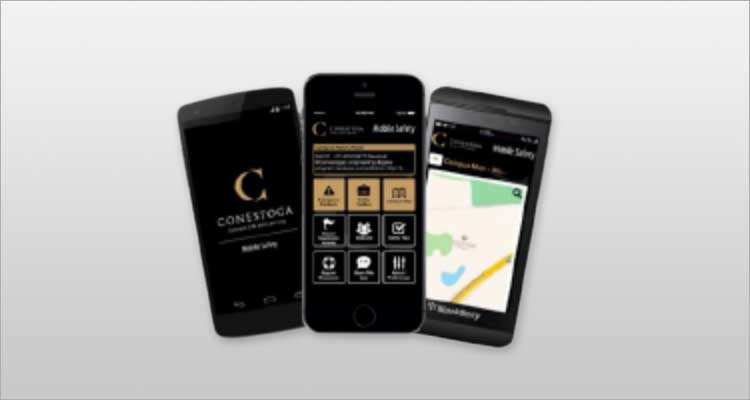 Security Notification Signup