Congratulations to our 2018 Alumni of Distinction award recipients.

Casie Stewart

Casie is a 2003 Business Administration – Marketing graduate, lifestyle blogger and award-winning social media pioneer, innovator and leader in the Canadian online landscape.
Documenting her life since 2005 on her blog This is my life, Cassie continues to be at the forefront of social media. She's crafted a highly respected and authentic online voice alongside her personal brand, earning over 300,000 impressions per month and 30 million in the last six years.
Casie is an ambassador for global brands that include Ford, Pepsi, Telus, TD, BMO and more. In addition to her work as a content creator, she is also a director with 1188 Films Inc. in Toronto and is represented by the National Speakers Bureau of Canada.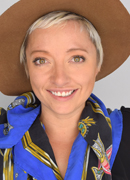 Steve Zinger
Steve is a 2006 graduate of the Business Administration – Marketing program.
With the goal of one day owning his own company, Steve joined his family's businesses, Bromil Safety and Kissner Milling Company, when he was 12, working his way from warehouse labourer to purchasing agent — a job he held throughout his final years at Conestoga and after graduation.
In 2007, he joined Kissner's sales team, where he turned his $200,000 a year territory into $200,000 a month within the first year. By 2013, Steve's annual sales totalled more than $8 million.
Steve launched his own business, Blendtek Fine Ingredients, after acquiring the ingredient distribution division of Kissner in 2014. Blendtek is focused on developing innovative new technologies, food systems and ingredients to address the need to feed a growing world population.
In 2018, the Cambridge Chamber of Commerce recognized Blendtek as Business of the Year in the one to 49 employees category and Steve was named Young Entrepreneur of the Year.

As the son of an entrepreneur, Steve learned about business from the ground up, but it was at Conestoga that he says he honed his knowledge and skills in finance, marketing, sales, leadership and management.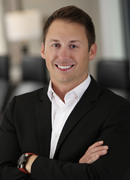 Martha George

Martha graduated from the Teacher/Trainer of Adults Ontario College Certificate program in 1999.
Drawing people of diverse perspectives together and helping them conceive a shared way forward is Martha's greatest skill.
The first female president of the Grand Valley Construction Association (GVCA), she is also the first to expand membership beyond contractors and to engage buyers in practical solutions.
Martha is also a valued voice at the Canadian Construction Association on national issues affecting the industry. She is recognized for her creative strategies to bridge the gaps between the regional, provincial and federal construction associations.
Martha has been an active volunteer at Conestoga, participating on the ACET Program Advisory Committee and serving two terms with the college's Board of Governors. In 2017 Martha was recognized for her community leadership as the Conestoga Golf Classic Honoree.
In 2012 she was awarded the Queen's Diamond Jubilee medal for significant contributions to the construction industry in Canada.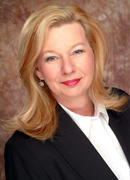 Mike Farwell

Mike was born, raised and educated in Waterloo region. After studying at the University of Waterloo to become a teacher, he followed his dream of working in broadcasting and came to Conestoga to study in the Broadcasting – Radio and Television program from which he graduated in 1996.
Four months after graduating, Mike headed across the country for his first full-time radio job in Salmon Arm, British Columbia. He made several stops across Canada before coming home to the region.
Mike is now the host of The Mike Farwell Show on 570 News, and the play-by-play voice of the Kitchener Rangers.
Mike lost two sisters to cystic fibrosis and, four years ago, he started the Farwell 4 Hire fundraising campaign in their memories, which has raised hundreds of thousands of dollars to support cystic fibrosis research.
Mike volunteers his time with several boards and committees and can often be found around town as the MC at community events. He is currently a member of Conestoga's Broadcasting – Radio & Television Program Advisory Committee.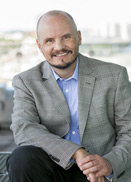 Clarice Crocker

Clarice Crocker is both a 2006 graduate of the Women in Skilled Trades program and a 2011 graduate of the General Carpenter Apprenticeship program. Clarice spent the first 11 years of her construction career on the job site where she began as a labourer, advanced to a carpenter apprentice, and subsequently became a tradesperson. She rounded off her site experience with health and safety.
Clarice's diverse site experience ranges from residential, insurance restoration including wind, fire and flood damage, as well as environmental abatement. She shifted into the ICI sector in 2010 finally peaking in high-rise construction before making a lateral move into a corporate office. She is currently a project coordinator in the specialty contracts division at a general contractor.
In addition to her career, Clarice is a highly engaged community leader. She's the vice-president of operations at the GTA-based, Canadian Association of Women in Construction, previously holding the roles of director and treasurer.
Clarice is a staunch advocate for the construction industry, actively promoting opportunities in all areas of the business. She has been a keynote speaker, panellist and mentor with Skills Canada-Ontario, Employment Ontario and Conestoga College.
As a life-long learner, she obtained the Construction Supervisory Technologies Certificate from San Diego State University in 2012 and is currently majoring in legal studies at the University of Waterloo.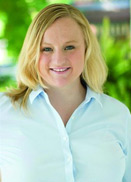 Rohan Nandakumar

Rohan is a 2008 graduate of the Bachelor of Applied Technology – Integrated Telecommunications and Computer Technology program. He runs WSIB's Innovation Lab at Communitech, developing prototype services and solutions to enable a healthy workforce in Ontario. The lab develops prototype solutions built around three focus areas: customer experience, enhanced healing and injury prevention.
Rohan's focus on innovation in these areas is centred around customer-first solutions and core principles learned from his previous experience at technology companies, like at BlackBerry, and most recently, at Apple in California where he led a team working on the next generation displays for iPhone and Apple Watch.
Hardware technology is a passion he has had from his first co-op job while working towards his degree in Conestoga's Electrical Systems Engineering program.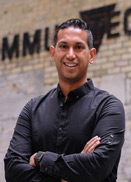 Deanna Clatworthy

Deanna graduated from the Practical Nursing program in 2012 and started working at the clinic she had been volunteering at. As clinic coordinator and nurse at Guelph's HIV/AIDS Resources and Community Health (ARCH) Clinic, Deanna is considered a pioneer in HIV/AIDS and transgender health care. She developed and leads ARCH's transgender clinic, providing care for patients who have nowhere else to turn.
An advocate for accessible health care, Deanna led a community focus group to pinpoint the breadth and scope of need for transgender health care in the community.
She presented a proposal to ARCH's board and successfully lobbied for the launch of the 40-patient clinic — one of only a handful in Ontario. Even before the announcement, Deanna started receiving inquiries from as far away as the United States, England and Morocco. Within six months of opening in 2015, ARCH's transgender clinic had 150 active patients and 50 on the wait list.
Under her strategic and creative leadership, ARCH has grown 172% since 2012, supporting 750 HIV/AIDS and transgender patients on a 120-patient budget. Deanna is building capacity by brokering partnerships with local health teams and teaching health care providers how to safely deliver specialized care.
Deanna is a passionate public speaker and member of the Registered Practical Nursing Association of Ontario Board of Directors.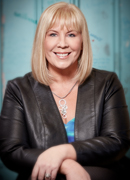 David Timlock

David Timlock is a two-time graduate of Conestoga; graduating from the Construction Engineering Technologies program in 1980 and for a second time in 1984 from the Civil Engineering Technology program.
David is the founder and president of Collaborative Structures Limited (CSL), and has over 30 years of experience in the construction and project management fields. His qualifications encompass work in all aspects of the construction industry, including consultant, contractor and owner.
David has designed and built LEED facilities and various industrial buildings and complexes; managed significant projects in the pharmaceutical, insurance, utilities and resort markets; and set the vision and principles of CSL.
David and CSL are major supporters of Conestoga, hiring many graduates, volunteering on Program Advisory Committees, attending Conestoga fundraisers and events, and most recently, providing leadership on the major reconstruction and expansion of the John W. Tibbits (Waterloo) campus.