Conestoga has been recognizing outstanding graduates as Alumni of Distinction since 1997. Chosen by a nomination process, recipients demonstrate professional success, achieve public recognition or contribute to their industry or community. All Conestoga graduates are eligible to be nominated.
2021 Alumni of Distinction recipients

Chad Jakeman

Program: Business Administration
Graduating year: 2011

After graduating from Conestoga, Chad Jakeman started working in the family maple syrup business in various roles including, accountant, shipper and salesperson, until transitioning into his current role of CEO.
Since becoming CEO, Chad has led the rapid growth and development of the company to be the largest maple syrup business in Ontario. As a result of the COVID-19 pandemic, Jakeman's Maple Products lost 66 per cent of its tourism-based and airport retail business and was forced to refocus its efforts to grow product placement within major grocery franchises. During the last two years, Chad has been instrumental in the expansion of Jakeman's grocery store presence. Jakeman's Maple Products are now represented in more than 1,100 stores across Canada and the United States.
During this time, Jakeman's also completed construction of the first-ever British Retail Consortium Global Standard (BRCGS) certified facility for maple syrup production, within the province of Ontario.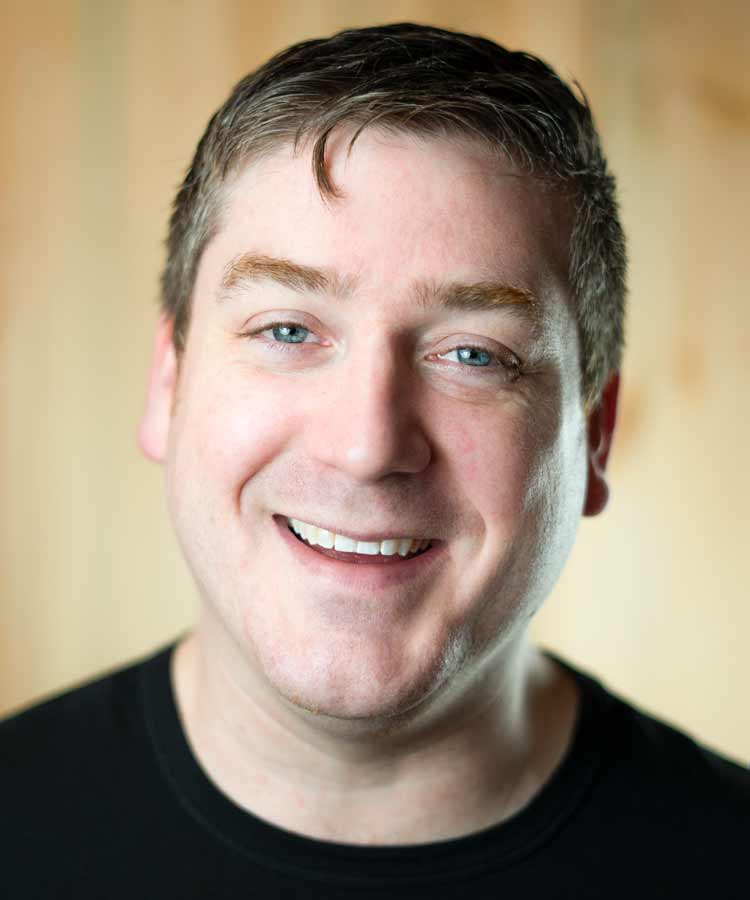 Nick Heibein

Programs: Bachelor of Applied Technology - Architecture - Project and Facility Management         
Graduating year: 2007
Nick Heibein is the Global Operations Officer for the JLL account based in Toronto, Ontario. In this role, Nick is responsible for consistent account operations (governance, contract management, compliance, performance, business intelligence, technology and communications) across service lines and geographies, while building and fostering the client relationship within Corporate Real Estates Global Regions and Centres of Excellence. 
Nick is a past president of the Toronto Chapter of the International Facility Management Association (IFMA) and past chair of IFMA's Global Young Professional Group. He received IFMA's Emerging Professional Award in 2015 and was named one of IFMA's Forty under 40 in 2020. Currently, he volunteers with CoreNet Canada and is chair of their Young Leaders committee. Nick is a Facility Management Professional (FMP) through IFMA International and has his Masters of Corporate Real Estate (MCR) from CoreNet Global.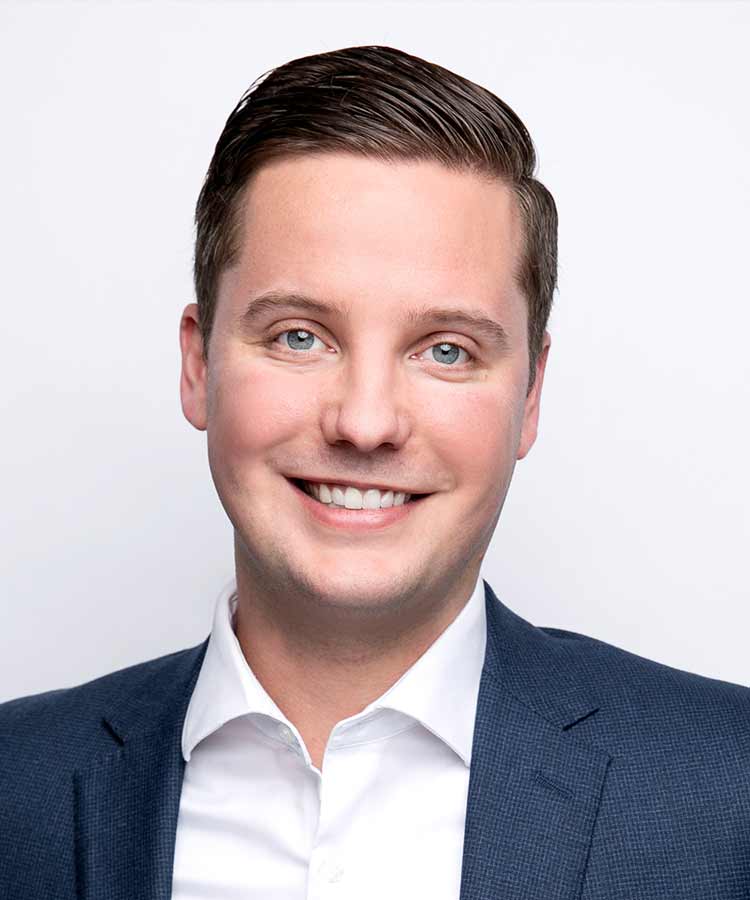 John A. Kay

Program: Electrical and Electronic Engineering     
Graduating year: 1977

John started at Allen-Bradley Canada (Rockwell Automation) in 1988, holding positions of increasing responsibility and scope until his retirement in 2021. In his last pre-retirement role as principal engineer, he explored new technologies related to current and future product designs with a focus on product safety.
He led the development of various technologies including high performance motor and feeder protection devices, synchronous motor field control and protection systems, arc detection and mitigation techniques and the development of some of the first Underwriters Laboratories (UL) defined arc resistant motor control products.
John is globally recognized as an expert in the field of medium voltage control technologies, motor protection, arc resistant and arc mitigation technologies, safety, and forensic engineering. John is a member of various technical organizations including the Ontario Association of Certified Engineering Technicians and Technologists (OACETT) as well as a Fellow of the Institute of Electrical and Electronics Engineers (IEEE) where he serves on many boards, societies and committees. He is an active voting member for many IEEE and UL standards. In 2020, he was recognized with Rockwell Automation's prestigious Odo J. Struger Award and in 2021 by OACETT with the George Burwash Langford Award. John holds 36 patents globally.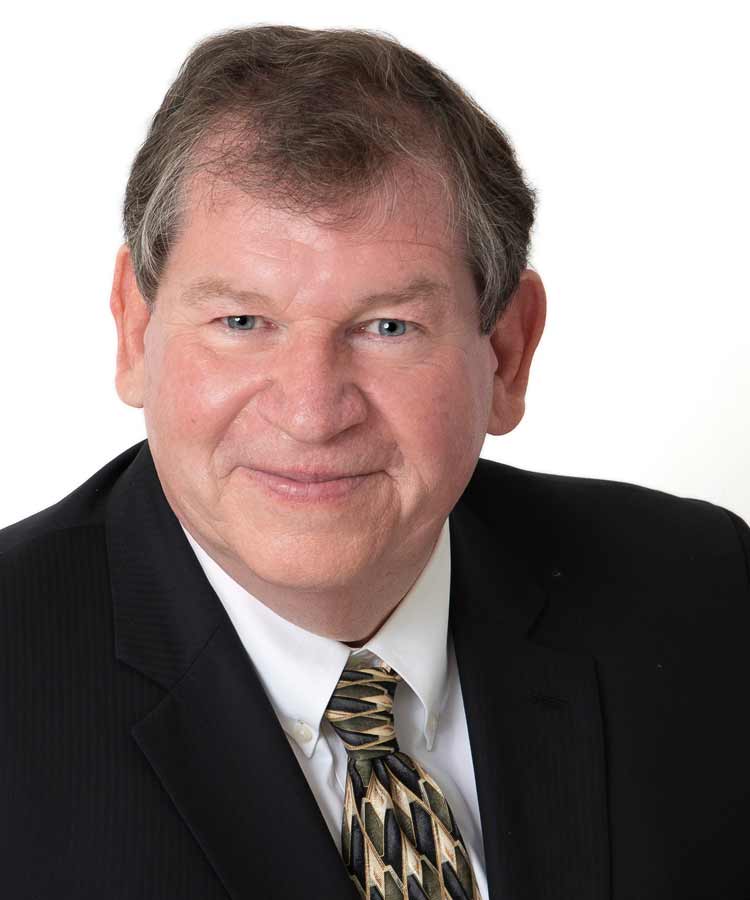 Margaret Tavares

Program: Computer Programmer Analyst 
Graduating year: 2019

While completing an advanced diploma in the Computer Programmer Analyst program, Margaret Tavares was president of the Conestoga CIPS Computer Club, a Communitech Ambassador and spent time working as a junior web developer for Conestoga. Through the college's Co-operative Education team, she was introduced to Vehikl, a local software development consultancy in Waterloo. After graduating in 2019, Margaret was hired full-time by Vehikl and quickly transitioned from the software development team to a business development and operations manager role, helping the company more than triple in size.
Margaret is currently focused on leveling up her team, implementing processes to better align Vehikl's business model and clientele, and is completing her second Conestoga credential part-time in Conestoga's Human Resources Management program. Margaret remains heavily involved in the technology world, volunteering and devoting her time to helping others succeed as a guest judge for Conestoga's IT Capstone projects, by hosting monthly virtual meetups, tech events, podcasts, and speaking at various tech events.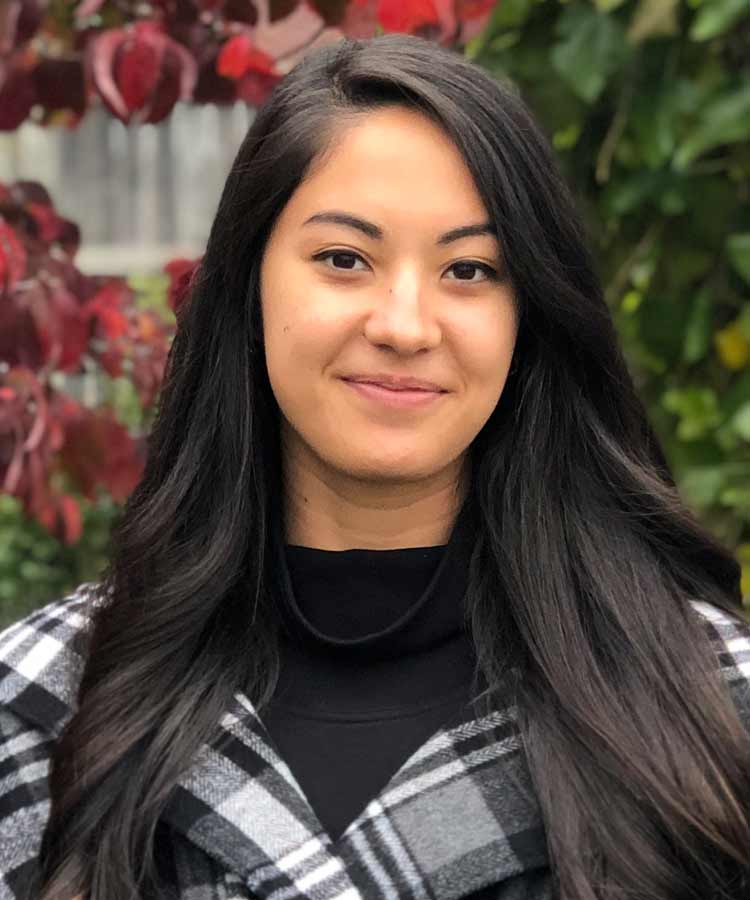 Jehan Salim

Program: Bachelor of Applied Technology - Architecture - Project and Facility Management 
Graduating year: 2013

After graduating from Conestoga, Jehan Salim began working in corporate real estate and soon after responded to a call for female architect volunteers with the United Nation Development Program. This brought her to Iraq during the ISIL occupation to rehabilitate public buildings that were destroyed during battle.

Eventually, Jehan turned her volunteer positions into her full-time career. In 2019, Jehan was a participant of UNESCO World Heritage young Professional Forum, one of the 30 young professionals from 30 different countries. Jehan's passion for supporting war-torn communities led her to complete a Master of Urban and Regional Planning from Heriot- Watt in 2020. From there, working with conflict communities became the focus of her career. Jehan has held leadership roles including the head of the technical unit at United Nations for High Commissioner for Refugees (UNHCR) for one of the largest refugee camps in the world in Jordan, responsible to support the Syrian influx of refugees. During this time Jehan managed and implemented projects such as shelter repair, water, sanitation hygiene and brought electricity to the camp using solar energy. The refugee camp hosts over 80,000 refugees as of 2022 with 17,000 prefabricated shelters.
In her current work with the Organization for Security and Cooperation in Europe (OSCE) Jehan supports the Special Monitoring Mission in Ukraine and leads the Building Management Unit team that oversees the operation of over 44 premises/facilities in Ukraine.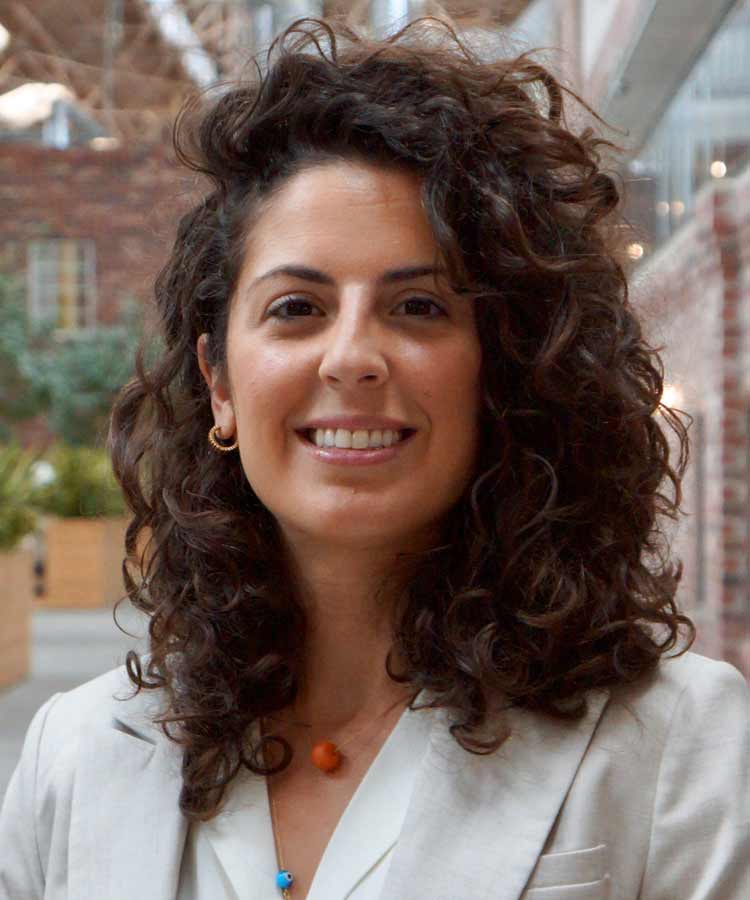 Laurie Lafleur

Program: Computer Programmer Analyst - Co-op
Graduating year: 2003

Laurie Lafleur is a graduate of Conestoga's Computer Programmer Analyst Co-op program and holds a Master of Business Administration from the Australian Institute of Business. With 20 years of experience ranging from deeply technical to product leadership and clinical operations, Laurie is a champion for quality, scalability, and cost-effective healthcare delivery. Laurie has focused her career on the design, development and diffusion of Healthcare Informatics and MedTech technology in hospitals and other care organizations in Canada and internationally.
Laurie's passion for improving the efficiency of healthcare through technology innovation is reflected in her work with students of all levels of professional maturity as a professor of Health Information Science at Conestoga, as well as through her involvement with the National Institutes of Health Informatics Canada and McMaster University Continuing Education programs. Laurie sits on the Waterloo MedTech Board of Directors, and is a MedTech Growth Coach with Communitech.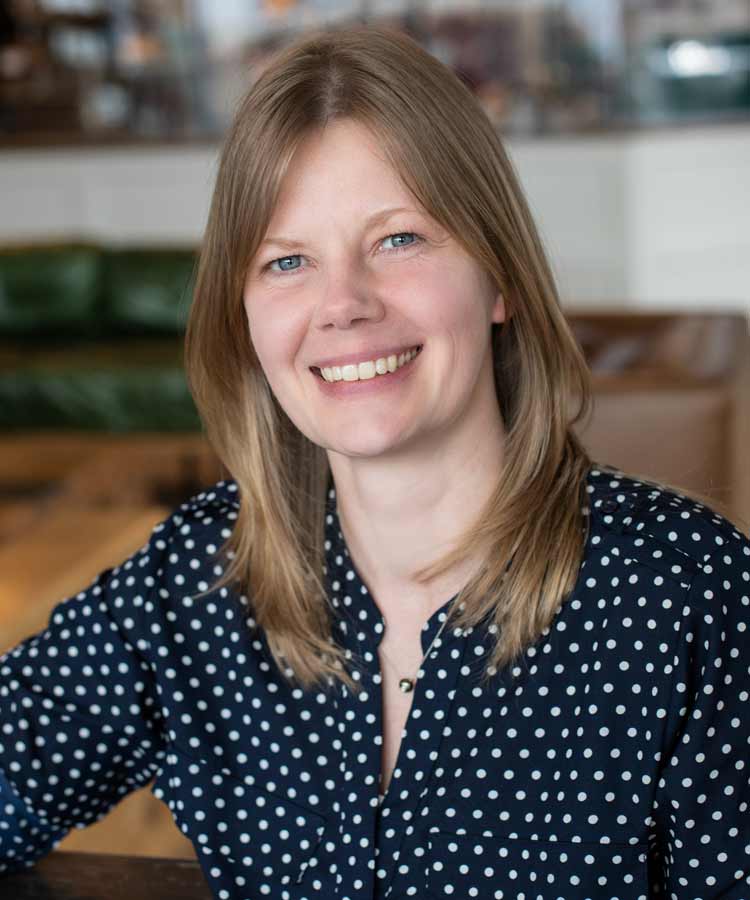 Rachel Radyk Waabanokwe

Programs: General Arts & Science - Health, Registered Practical Nursing
Graduating years: 2016, 2018

Rachel Radyk (WaabanoKwe) is an Anishinaabekwe and proud member of the Chippewas of Georgina Island. A well-known advocate and award-winning healthcare leader, Rachel strives to bring awareness and positive change within nursing education. Rachel is a Registered Nurse with a passion for Indigenous health and leadership, championing Indigenous patient navigation in Waterloo-Wellington hospitals.

Rachel has delivered more than 40 presentations and workshops at the provincial, national and international level, including the International Council of Nurses Student Assembly, Indspire National Gathering for Indigenous Education, Nursing Students of Ontario and Native Women's Association of Canada.
Rachel also strives to educate future nurses on Indigenous health and has spoken at the University of Waterloo, Conestoga, Georgian College and Ontario Tech University. Currently serving as the program manager of Indigenous Health for the Registered Nurses Association of Ontario, Rachel spearheads various Indigenous health programs and supports the development and implementation of best practice guidelines for Indigenous health.
Rachel earned a Bachelor of Science in Nursing from Ontario Tech University, a Bachelor of Arts in Communications from Carleton University and holds multiple certifications and licences. She has also been accepted into the Master of Science in Nursing program at Ontario Tech University. Rachel is the co-founder and past chair of the Indigenous Nurses and Allies Interest Group for the Registered Nurses Association of Ontario.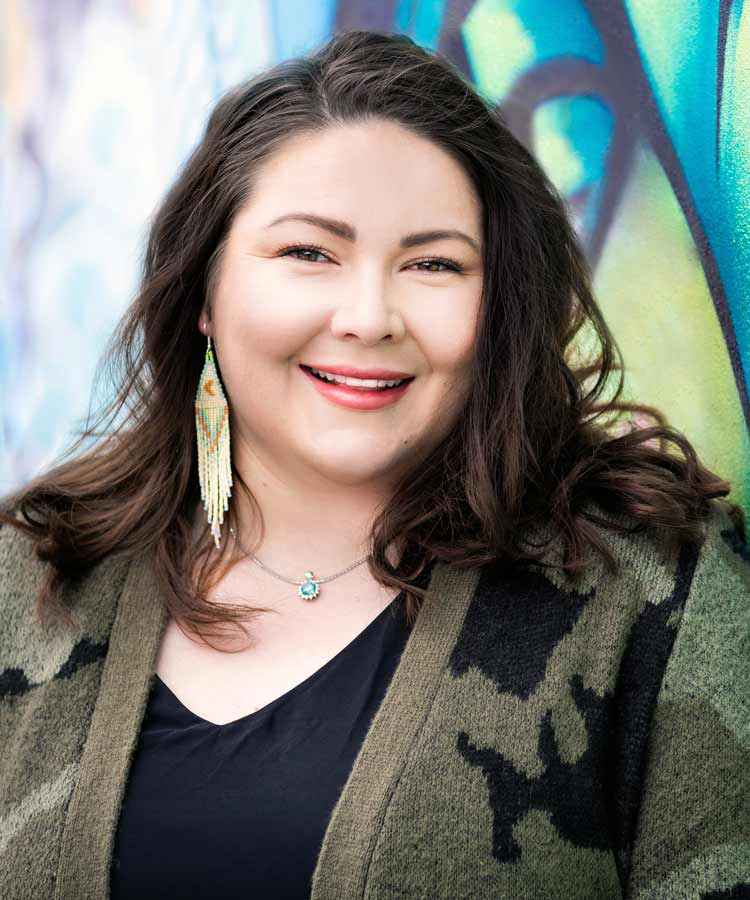 Brandi Ferenc

Program: Women in Skilled Trades Pre-apprenticeship Carpentry
Graduating year: 2005

After earning a business advertising diploma and spending a decade working within the hospitality industry, Brandi Ferenc decided to pursue a second career in the skilled trades. Brandi enrolled in Conestoga's Women in Skilled Trades (WIST) pre-apprenticeship carpentry program and chased the passion for skilled trades that WIST ignited within her, which became the foundation of her new career.

Now a licensed 313a refrigeration mechanic/gas fitter 1 Journeyperson, Brandi is one of less than 50 women working in this trade. In May 2007, she was the first female to compete in the Skills Ontario competition in the post-secondary gas fitter category, placing third overall.

Brandi's current role with Southlake Hospital as an HVACr mechanic, is complemented by her part-time teaching in the HVAC program at Georgian College and her part-time work with Support Ontario Youth as a mentor for HVAC & Women in skilled trades. Over the past 17 years, Brandi has volunteered as a guest speaker and mentor at countless women in skilled trades events, including Conestoga's Jill of All Trades, with a goal to educate and inspire women about the opportunities available within skilled trades careers.

Luke Antonio

Program: Bachelor of Applied Technology - Architecture - Project and Facility Management
Graduating year: 2012

Since graduating from Conestoga, Luke has been working in the project management field throughout Ontario. He now resides in Sudbury and plays an active role in the construction industry, specifically in Northern Ontario.

Currently a project manager with Prosperi Co Ltd., one of the premier general contractors in Northern Ontario for commercial, institutional and industrial construction projects, Luke oversees construction projects ranging from interior renovations to multi-million-dollar design build contracts.

Since starting at Conestoga as an Indigenous student (status member of Wiikwemkoong Unceded Territory on Manitoulin Island), Luke's goal has been to provide beneficial construction services to First Nation communities. In 2017, he began actively working towards this goal, opening an Aboriginal construction company named PLA Ltd.

While still working with Prosperi Co. Ltd., he focuses on providing construction services to First Nation communities, government contracts and to businesses or groups looking to incorporate Aboriginal businesses into their procurement strategy and projects.
Luke is an advocate for Indigenous communities, leading an industry shift from general contracting to construction management, a transparent project management model, to ensure efficient and effective use of funding received for construction projects within Indigenous communities.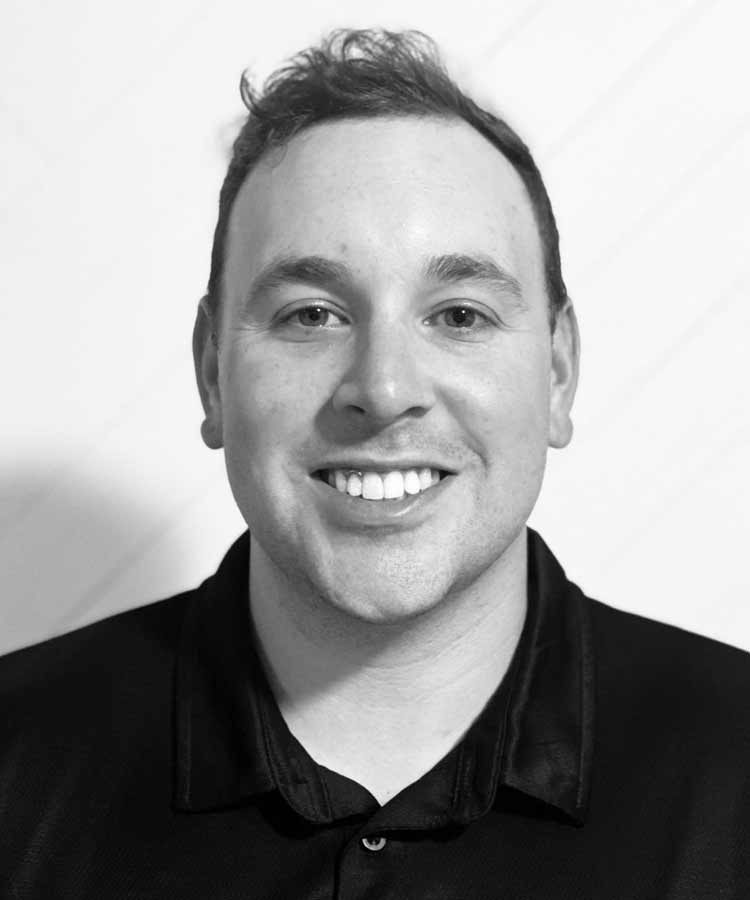 Mark Duchesne

Program: Electrician Construction and Maintenance
Graduating year: 1986

After graduating from the Electrician Construction and Maintenance program in 1986, Mark Duchesne began his career with Toyota Motor Manufacturing Canada Corporation in Cambridge, Ontario. Mark then moved to electric vehicle manufacturing, taking a senior leadership role with Tesla and eventually moving to the role of senior vice president, Global Manufacturing in China for Byton, a start-up electric vehicle manufacturer.

In 2020, Mark returned to North America as Head of Global Manufacturing for Nikola Motor Company. A pioneer in zero-emission trucks, Nikola offers both pure electric and hydrogen electric powertrains across multiple applications. Not only did Mark oversee the construction of the manufacturing plant in Arizona, he is also responsible for the development and launch of Nikola's zero-emissions fleet. Mark is committed to supporting the next generation of skilled workers and continually seeks out opportunities to provide student learning placements.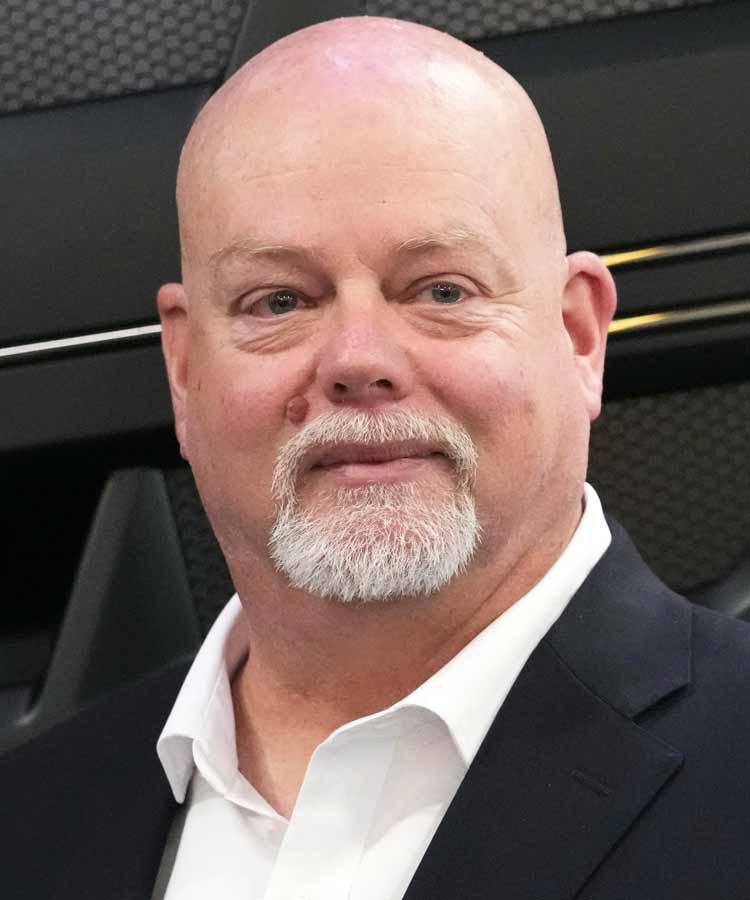 Erin Martin

Program: Graphic Design
Graduating year: 2009

Co-founder, creative director, and the "Her" of Him & Her, Erin Martin is a graduate of the Graphic Design diploma program. Erin got her start in packaging and print design and made her way to becoming an art director at a local video-based agency working for clients like HTC, BlackBerry, Samsung and SunLife Financial.
Together with her partner, Justin Frenette, Erin has grown Him & Her from two people, working out of a room in their house, to more than 35 employees creating meaningful work for forward-thinking clients.
Erin leads the overall vision for Him & Her as well as creative direction for several clients. She has successfully led the sellout of the region's largest residential real estate project Station Park, helped small businesses like Reids Chocolate and Four All Ice Cream see incredible growth, and prioritizes community through her and the agency's time supporting initiatives like Creative Day for Social Good, which provides non-profits with pro bono work.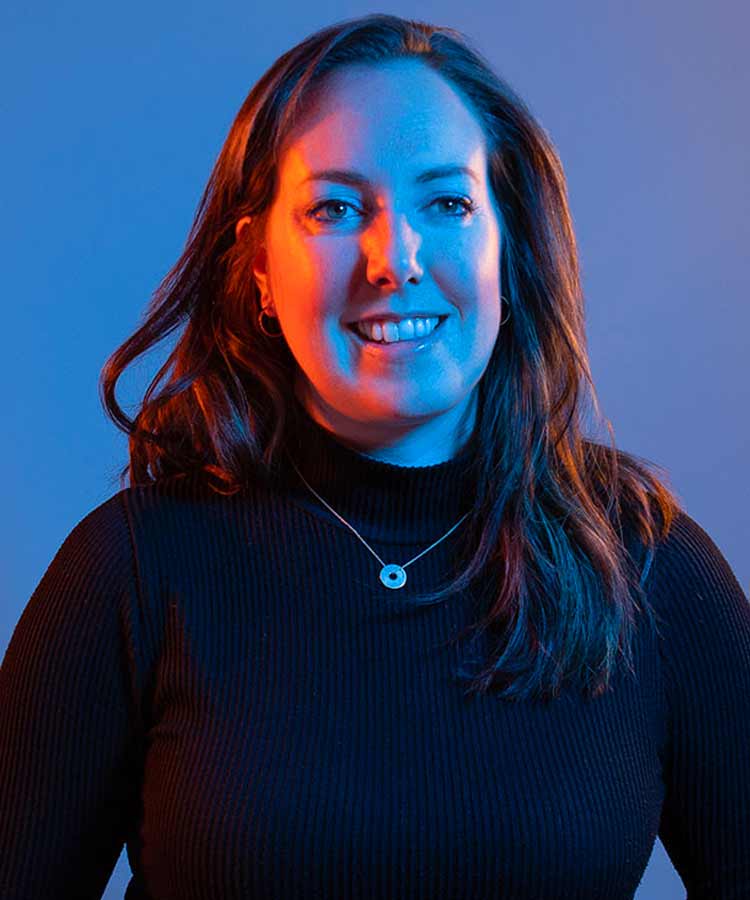 Justin Frenette

Program: Software Engineering Technology - Co-op
Graduating year: 2011

Co-founder, technical director, and the "Him" of Him & Her, Justin Frenette is a Software Engineering Technology (SET) Co-op graduate. Justin got his start at RIM (BlackBerry) working on embedded systems testing and internal tooling. From there, Justin worked with Magnet Forensics, building out its internal SalesForce organization to ensure its scalability from a fast-growing start-up to a publicly traded company.
Together with his partner, Erin Martin, Justin has grown Him & Her from two people, working out of a room in their house, to more than 35 employees creating meaningful work for forward-thinking clients.
Justin leads the software development side of the business as well as sales. He has successfully led the development of a real-time sales POS powering thousands of real estate sales a year, launched the D2C ShopifyPlus store for Canada's most notable premium BBQ grill company, Crown Verity, and is an advocate for the local grass-roots movement Creative Capital of Canada.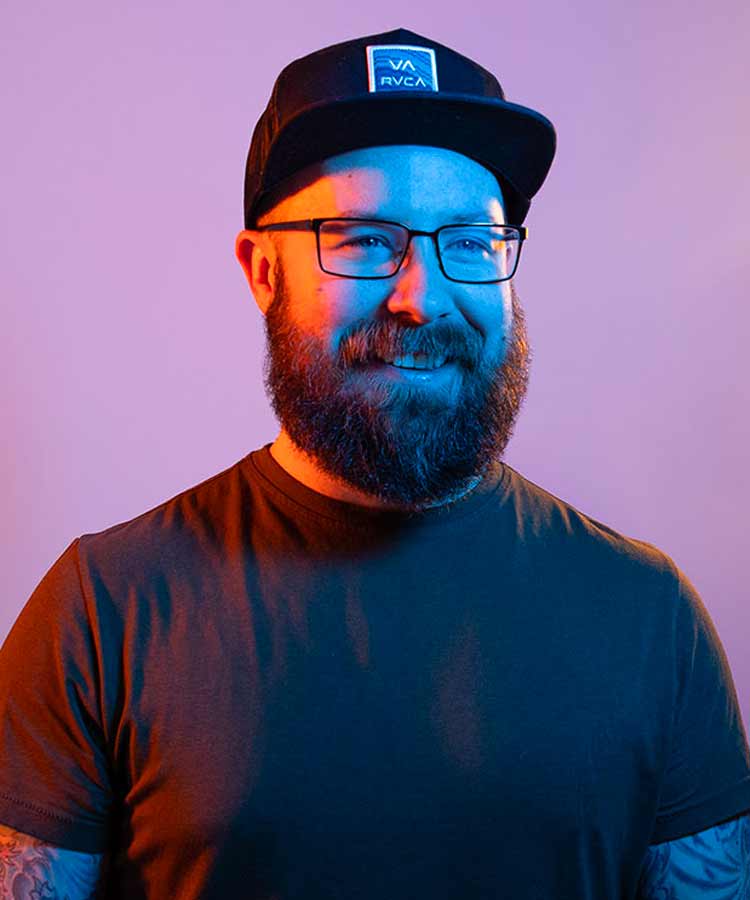 Previous
Next