Congratulations to our 2020 Alumni of Distinction award recipients.
Dustin Leitch, Automotive Service Technician Apprenticeship, Class of 2007
Dustin began his career as an oil change technician with Guelph Toyota, joining Conestoga's Automotive Service Technician Apprenticeship program in 2003. After graduating in 2007, and with the support of Guelph and Waterloo Toyota, he became a Toyota Master Technician in 2009.
Following his passion for electric vehicles, Dustin joined Tesla Inc. in 2010 as a mobile technician, supporting customers across Canada and the US. In 2011, he was transferred to Hong Kong to become service manager of one of Tesla's first stores in Asia. In 2013, he was promoted to regional service manager Asia Pacific, where he helped Tesla expand operations in China, Japan, and Australia.
Dustin moved back to Canada in 2016 to be closer to family and currently holds the role of regional service manager, helping Tesla support customers in Ontario and Quebec.
Dustin is passionate about the automotive industry and career development of technicians. He is a member of the Program Advisory Council (PAC) for Conestoga's Automotive Service Technician program and actively recruits technicians for Tesla.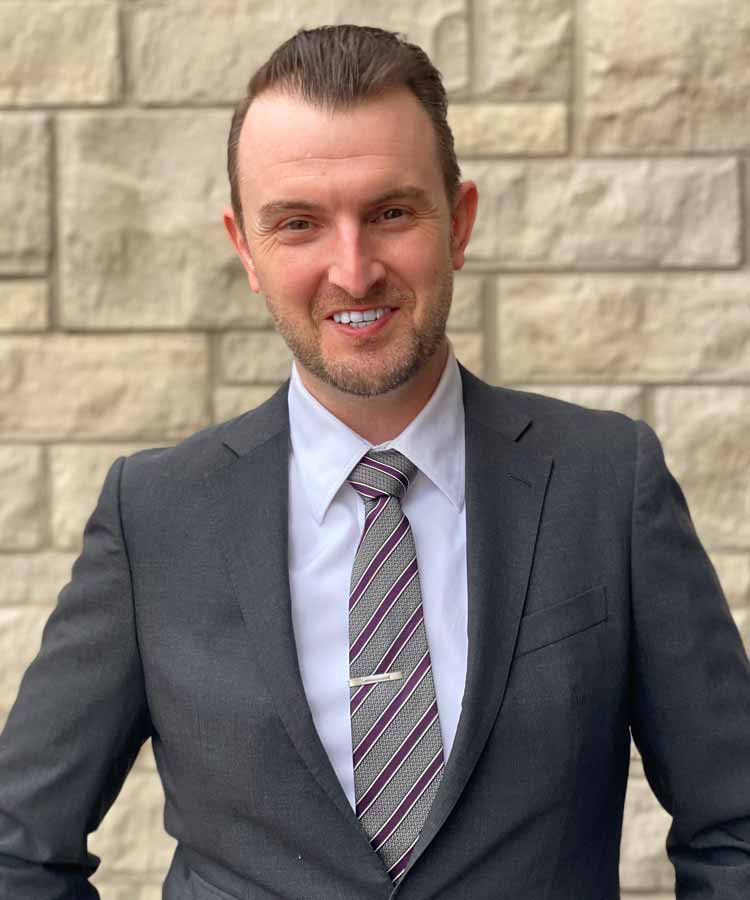 Saifullah Muhammad, Journalism; General Arts & Science — English Language Studies , Class of 2017,2019
Saifullah Muhammad is a Rohingya human rights activist who has spent much of his life advocating for refugees and persecuted minorities. He was born in a coastal village by the Mayu River in Myanmar, a community of Rohingya fishermen and subsistence farmers. Like much of his family, Saifullah was rendered stateless since birth and raised in a large, yet barely known refugee camp in Bangladesh.
He is among the very few to have made it to Canada, having left his whole family behind. Now residing in Kitchener, Saifullah has called southwest Ontario home since 2016. He graduated from Conestoga's Journalism program in 2019, earning a place on the Dean's Honour list. Saifullah has the distinction of being the very first Rohingya to be professionally trained as a journalist.
During his studies at Conestoga College, he helped create the 'Canadian Rohingya Development Initiative' to share evidence of genocidal intent of Myanmar government at the world stage. He is the co-founder of Rohingya Youth Voice Canada and Rohingya Football Club (RFC) Rohingya National Team to play CONIFA World Cup.
Saifullah's unique background as a refugee advocate, and now professional journalist, has inspired many institutions, organizations and individuals to invite him to speak at various events, including the United Nations. Saifullah is currently completing his master's degree in Peace and Conflict Studies at the University of Waterloo.
Meti Basiri, Business Marketing, Class of 2014
Meti is driven by the belief that education is a right, not a privilege. In his role as co-founder and Chief Marketing Officer (CMO) at ApplyBoard, Meti leads the international recruitment, partner relations, sales enablement, sales operations, and marketing teams along a shared mission to educate the world.
As a former international student, Meti empowers his teams to support students along their educational journey by delivering an exceptional customer experience and continuous innovation. Since co-founding ApplyBoard in 2015 with his brothers Martin and Massi Basiri, Meti has been instrumental in building longstanding partnerships with over 1,500 of the best educational institutions across Canada, the United States, the United Kingdom, Australia, and 5,000+ global recruitment partners.
In 2019, Meti was named on Forbes' Top 30 Under 30 in three different categories, including Education, Immigrants, and Big Money.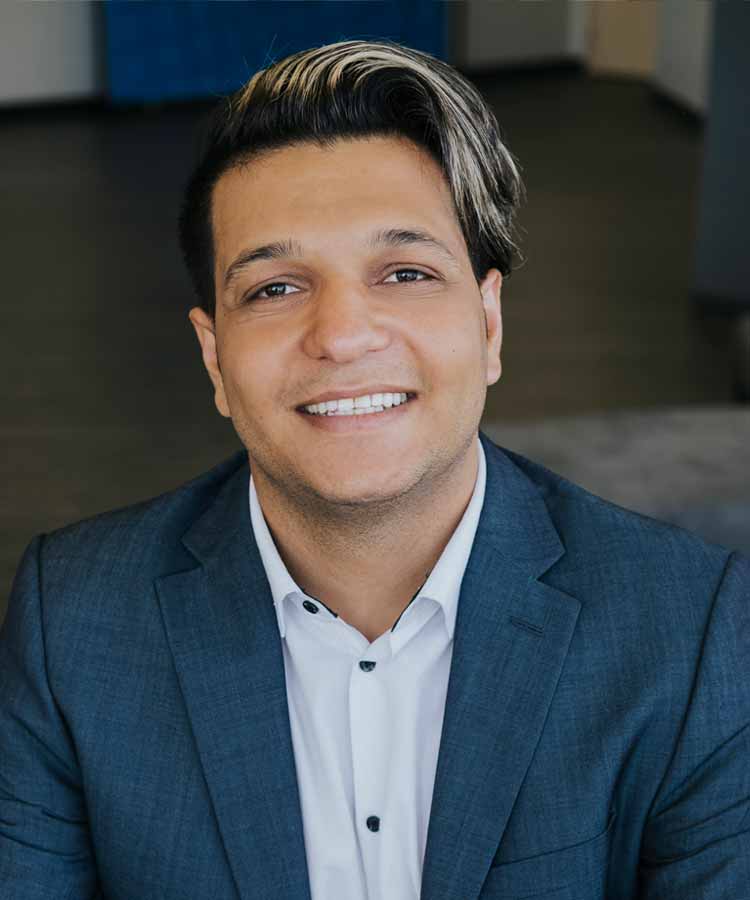 Massi Basiri, Fitness and Health Promotion, Class of 2014
Massi Basiri is a 2014 graduate from Conestoga's Fitness and Health Promotion program. In 2015, he co-founded ApplyBoard alongside his brothers Martin and Meti and has since been integral in growing the company to over 750 employees.
As a co-founder and the Chief Operating Officer (COO) of ApplyBoard, he ensures that the organization's processes and activities always keep student success and well-being at the forefront of every operation. Massi originally planned to join the medical profession, but discovered that his unique insight into improving international education recruitment could help create bright futures for thousands of international students.
Massi was named on Forbes' Top 30 Under 30 in 2019 in three different categories, including Education, Immigrants, and Big Money.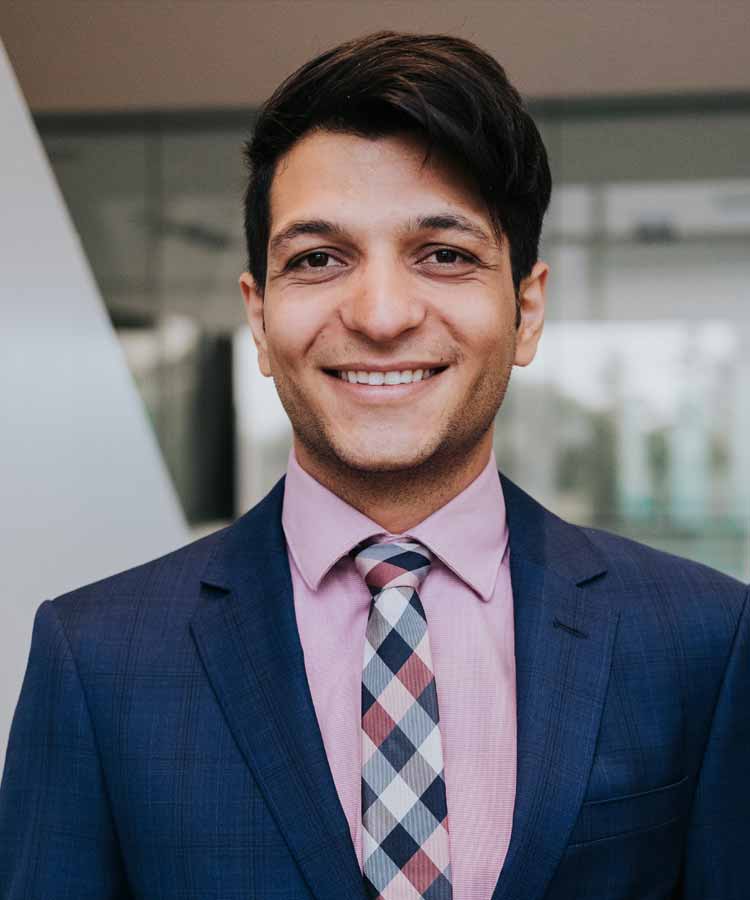 Jillian Harvey, Bachelor of Applied Technology — Architecture - Project and Facility Management, Class of 2013
Jillian graduated from Conestoga's Architecture - Project and Facility Management (APFM) degree program in 2013. Shortly thereafter, she initiated the Women of APFM award. The award was established by a group of alumni to encourage women within the APFM program to continue pursuing a unique career. As women are underrepresented in the architecture project facility management and the project/facility management industry, it was important to Jillian that she support other women entering the same field.
Jillian is an emerging leader within the Project and Facilities Management industry, and she is passionate about creating innovative work environments that empower people to excel in their own work. Jillian has gone on to earn her master's degree and two professional designations, which complement her technical based degree from Conestoga.
As Facilities Coordinator for the Agricultural Research Institute of Ontario portfolio with the University of Guelph, Jillian supports the coordination of minor and major capital projects implemented at agricultural research stations across Ontario.