Construction Project Management
Credential:

Ontario College Graduate Certificate

College Code:

CONS

School:

Program Code:

0895
Accelerated Delivery:

No

Campus:

WA

Academic Year:

2021/ 2022
About the Program
This one-year graduate certificate program will provide specialized and practical training in construction project management for graduates of diploma and degree programs in construction-related fields. In addition to core skills in contract administration, quality management, bidding and estimating, project planning, scheduling and risk management, students will gain knowledge in softer skills related to leadership, communication and negotiation. Learning will be enhanced through the use of case studies, group work and the submission of a final comprehensive project. This program will also prepare students to take various professional certification exams with main focus on CAPM (Certified Associate Project Manager), PMP (Project Management Professional), PQS (Professional Quantity Surveyor designation) and Gold Seal certification. A laptop is required for in-class assignments and project work.
For more information, contact the Program Coordinator at
cpm@conestogac.on.ca
.
Program Information
Length: One-year Ontario College Graduate Certificate program (also available part-time)
Delivery Sequence: Waterloo - September/2021 - Fall | Winter
Location: Waterloo
Start: September
First-Year Capacity: 20
Note:
This program is designed for domestic students (Canadian citizens, permanent residents, and convention refugees) wishing to pursue studies in the field of construction management.
Students on an international study permit wishing to pursue studies in construction management should choose Construction Management (program 1378).


Admission Requirements
A three-year advanced diploma or a degree from an accredited college or university in a construction-related field (e.g., architectural technology, construction engineering technology, civil engineering technology, civil engineering, environmental engineering, architectural studies) OR
A three-year advanced diploma or a degree in another discipline with a minimum of two (2) years of experience in construction-related work
Note re: Admission Requirements
Applicants with documents (transcripts) from an educational institution from a country other than Canada must have their documents evaluated for equivalency at an approved provider of credential evaluation services. Applicants to this program require a Comprehensive or Course-by-Course Report. Please see How to Apply for more information.
Applicants with transcripts from institutions where the language of instruction is not English must demonstrate English language proficiency with a minimum test score on one of the following language proficiency tests or equivalent scores from another internationally recognized English language test:

IELTS overall band of 6.5 with no band less than 6.0
TOEFL iBT 88
CAEL 70, no sub-test band score less than 60
PTE Academic 58
Conestoga English Language Test (CELT) Band 6

We offer a language program for students whose English language skills are below the standard required for admission but all other admission criteria have been met. You will be eligible for admission to the graduate certificate program after completion of level 4 of the General Arts and Science - English Language Studies (ELS) program with an overall grade average of 80% and no grade less than 75%. Your placement in the ELS program is determined by scores on an in-house English language test or TOEFL or IELTS.
Admission Procedures
Submit proof of admission requirements. Please submit the resume directly (if required) to the Conestoga International Admissions Office.
Qualified applicants may be required to discuss their program suitability and aptitude with program personnel.
Final selection is made following a ranked assessment of the admission requirements, student grades, type of credential and work experience.
Program Requirements
Students in this program are required to bring a mobile device that meets minimum specified requirements.
Students are required to provide their own CSA-approved footwear. Students are required to wear CSA-approved personal protective equipment including footwear, hard hats, safety glasses and hearing protection when required for construction site visits.
Computer literacy and a working knowledge of MS Windows, word processing, and spreadsheets are expected.
This is an eText program. Learn about our eText initiative.
Tuition & Fees
Tuition fee details for the 2020-2021 year are listed below. Fees for the next academic year are unavailable at this time. Books and supplies are additional.
Domestic Fees
Estimated fees based upon the previous academic year (2020 / 2021) for Construction Project Management - Program # 0895
Waterloo - Fall 2020 Level 1 & 2 (Program Start: 2020-09-08)

| Description | Fall 2020 | Winter 2021 |
| --- | --- | --- |
| Graduation/Alumni Services Fee | $20.95 | $28.45 |
| Administration Fee | $18.40 | $25.90 |
| Technology Enhancement Fee | $142.75 | $142.75 |
| CSI Association Fee | $84.50 | $110.00 |
| Program Tuition Fee (ACR) | $2907.00 | $2907.00 |
| CSI Health Plan Fee | $295.00 | $0.00 |
| ONE Card Fee | $12.75 | $12.75 |
| eText Fee | $150.00 | $148.00 |
| CSI Legal Protection (optional) | $30.00 | $0.00 |
| Capital Development Fee - Waterloo | $48.00 | $48.00 |
| CSI Advocacy Fee | $0.00 | $0.00 |
| CSI Event Fee and Campus Life (optional) | $15.00 | $30.00 |
| CSI Student Clubs and Societies (optional) | $3.50 | $4.00 |
| Locker Fee | $0.00 | $0.00 |
| Alumni Services | $0.00 | $0.00 |
| Student Spaces | $0.00 | $0.00 |
| Graduation fee | $0.00 | $0.00 |
| Academic Support Fee | $0.00 | $0.00 |
| CSI Academic Support Fee | $0.00 | $0.00 |
| Health and Wellness Fee | $0.00 | $0.00 |
| CSI Health and Wellness Fee | $0.00 | $0.00 |
| Career Services Fee | $0.00 | $0.00 |
| CSI Career Services Fee | $0.00 | $0.00 |
| Sustainability Fee (optional) | $5.00 | $5.00 |
| Student Services | $50.65 | $50.65 |
| CSI - Student Frosh Kit Fee (optional) | $0.00 | $65.00 |
| Session Total | $3783.50 | $3577.50 |
| Year Total | | $7361.00 |
International fees are currently unavailable; please check back at a later time.
Financial Assistance
The Ontario Student Assistance Program (OSAP) is a needs-based program designed to help Ontario students cover the cost of post-secondary education. Funded by the federal and provincial governments, OSAP is intended to promote equality of opportunity for post-secondary studies through direct financial assistance for educational costs and living expenses. These interest-free loans are intended to supplement your financial resources and those of your family. The majority of students apply for loan assistance via the
OSAP website
. Students can also print the application booklet through the OSAP website.
For more information, please visit
Financial Services/Awards
.
Graduate Opportunities
Graduates will be prepared for employment with general contractors, sub-contractors, consulting firms, government agencies involved in capital development, and others. They will have the skills necessary to function within multi-disciplinary teams consisting of project managers, architects, engineers, regulators, environmental consultants, contractors, trade contractors and construction professionals.
For more details on related occupations, job market information and career opportunities, see the Government of Canada website:
https://www.jobbank.gc.ca/home
Pathways & Credit Transfer
Conestoga pathways enable students to build on their academic achievements in order to earn a degree or additional credential. Pathways are formed through agreements between Conestoga programs or partner institutions. View the
transfer agreement opportunities
for this program.
Often applicants have earned credits from another college or university that may allow a student to be granted advanced standing or exemption. Learn more about
credit transfer opportunities
at Conestoga.
Prior Learning Assessment and Recognition (PLAR)
Conestoga recognizes prior learning of skills, knowledge or competencies that have been acquired through employment, formal and informal education, non-formal learning or other life experiences. Prior learning must be measurable at the required academic level and meet Conestoga standards of achievement. Challenge exams and portfolio development are the primary methods of assessment. Other methods of assessment may be available depending upon the nature of the course objectives. PLAR cannot be used by registered Conestoga students for the clearance of academic deficiencies, to improve grades or to obtain admission into a program.
Learn more about
PLAR.
Program Courses
Course Details (0895)
Course Code
Course Title and Description
Level 1
CON0101
Conestoga 101

Description: This self-directed course focuses on introducing new students to the supports, services, and opportunities available at Conestoga College. By the end of this course, students will understand the academic expectations of the Conestoga learning environment, as well as the supports available to ensure their academic success. Students will also be able to identify on-campus services that support their health and wellness, and explore ways to get actively involved in the Conestoga community through co-curricular learning opportunities.
Hours: 1
Credits:
Pre-Requisites:
CoRequisites:

CONS8000
Construction Risk Management

Description: This course covers the fundamental aspects of analytical tools including the basic processes of risk planning, risk identification, qualitative and quantitative risk analysis, risk response planning and risk monitoring and control. Tools and techniques of risk management will be studied and applied into small to major construction projects. Students will be required to complete a number of projects and apply risk simulation software.
Hours: 42
Credits: 3
Pre-Requisites:
CoRequisites:

CONS8010
Construction Planning and Scheduling

Description: The course covers in detail project planning, scheduling and control. Topics covered include: project charter, developing work breakdown structure (WBS) and statement of work; developing project schedule; assign resource; perform resource and time constrained scheduling; estimate project cost and prepare project cost baseline; project monitoring and control; scheduling under uncertainty and computer application in project planning, scheduling and control.
Hours: 42
Credits: 3
Pre-Requisites:
CoRequisites:

CONS8020
Construction Procurement and Contract Administration

Description: The first part of the course examines construction procurement processes and administration. Topics include: construction contracting methods, contractual relationship, types of contract, risk related to different contract type, request for proposal (RFP), bid invitation, bid evaluation, contract negotiation and award, contract administration. The second part of the course reviews practical application of basics of contract law as related to construction topics include: contract law, contract changes, payment delays and claims, surety bonds; warranty, construction insurance; construction liens, labour law and union contract, construction dispute resolution.
Hours: 42
Credits: 3
Pre-Requisites:
CoRequisites:

CONS8060
Development Economics

Description: This course primarily is concerned with the property development, investment and finances. Topics covered are development processes, site analysis and selection, market studies, estimating development cost, developing integrated financial cash flow, land development, lease, buy or build analysis, project economics during construction, financial modelling using MS Excel, risk analysis. The course also reviews the different types of project finance and delivery methods.
Hours: 42
Credits: 3
Pre-Requisites:
CoRequisites:

CONS8120
Quantity Takeoff and Measurement

Description: The course covers fundamentals of blue print reading, specifications, master format divisions and material takeoff. The takeoff methods of materials will be demonstrated using residential and commercial building.
Hours: 42
Credits: 3
Pre-Requisites:
CoRequisites:

CONS8210
Construction Job Site Management

Description: The course covers construction job site management from contractor's point view. It introduces students to duties and responsibilities handled by construction superintendent, construction engineer throughout the project progress from start to closeout. Topics covered are: site team roles, field office mobilization and administration, construction documents on the jobsite, and record keeping at the jobsite, jobsite layout and control, meeting, negotiations and dispute resolution, jobsite labour relations and control, managing time and materials, jobsite equipment use, operation, and maintenance, personnel and safety management, sustainable construction practices, changes and claims, progress payments, and project closeout. The course will have regular site visits (every three weeks) in order students to observe and see jobsite management in practice.
Hours: 42
Credits: 3
Pre-Requisites:
CoRequisites:

Level 2
CONS8030
Cost Estimating and Bidding Procedures

Description: The course provides students the principles and methods in preparation of unit costs for materials, labour and equipment and preparation of total tender price. Topics covered include: methods of approximate estimating, the cost of resources, contract clauses and their effect on estimate, the calculation of unit rates and total project cost, contractual arrangements and documentation, bid preparation and closing.
Hours: 42
Credits: 3
Pre-Requisites:
CoRequisites:

CONS8050
Construction Quality Management

Description: The main purpose of this course is to guide the student through the project quality management processes. Topics include quality planning, quality assurance, quality control, continuous quality improvement and integration of quality activities into project life cycle, tools and techniques of data collection, data analysis, statistical concepts and techniques in quality control and ISO 9000 series.
Hours: 42
Credits: 3
Pre-Requisites:
CoRequisites:

CONS8070
Applied Environmental Law and Construction Safety

Description: This course provides an introduction to selected laws concerning environmental protection and construction safety. Key statutes, regulations and policies that relate to environmental management and construction safety in Ontario are examined in the context of industrial/commercial facilities, brownfields and new urban developments. The course reviews the relevance of environmental legislation as it relates to issues such as air and waste quality, hazardous waste management, site assessment and cleanup, emergency planning, spills, transportation of dangerous goods, noise, and vibration. Construction safety and liability will be explored in relation to the Ontario Occupational Health and Safety Act. The course will provide an understanding of the legal framework in Ontario for approvals, enforcement, penalties, liabilities and reporting requirements under selected applicable law. Case studies and guest speakers will be used to demonstrate the application of environmental and construction safety legislation.
Hours: 42
Credits: 3
Pre-Requisites:
CoRequisites:

CONS8080
Major Project in Construction Project Management

Description: This course is designed as a capstone project to enable students to apply and synthesize the material learned in other courses. Working in a team, students will select a project, submit a project proposal and prepare a detailed project report. Interim written reports and group presentations will be required. Enrollment in this course is limited to students who are in their final semester of the program.
Hours: 56
Credits: 4
Pre-Requisites:
CoRequisites:

CONS8250
Professional Exam Preparation

Description: The course reviews the different project and construction management professional certifications related to the courses taken in the program. It mainly focuses on guiding students in the preparation of Certified Associate in Project Management (CAPM), Gold-Seal Certified (GSC) and Construction Estimator Certified (CEC) certifications. Enrollment in this course is limited to students who are in their final semester of the program.
Hours: 42
Credits: 3
Pre-Requisites:
CoRequisites:

MGMT8200
Leadership in Project Management

Description: This course addresses essential leadership skills such as: human resource management, communication management and leadership styles and skills in project management. Students will learn skills and techniques of organizational planning, staff acquisition, team development, team motivation and evaluation, conflict resolution, negotiations, effective communication and personal productivity skills.
Hours: 42
Credits: 3
Pre-Requisites:
CoRequisites:
Program Outcomes
Develop and use strategies to promote continuous professional learning in the construction industry
monitor and support workplace health and safety practices and procedures which are compliant with current legislation and regulations
assess construction project* operations for compliance with contractual obligations, applicable laws, standards, bylaws, codes and ethical practices in construction methodology
analyze and monitor construction processes to ensure that sustainability practices* are implemented in accordance with contract documents, industry standards and environmental legislative requirements
establish and manage relationships among diverse project stakeholders* to achieve construction project* goals
manage the production, storage, retrieval and communication of project-related digital documents according to best practices, to meet construction project* deadlines and goals
perform a feasibility study to inform decisions in the planning phase of a construction project
schedule, manage and evaluate the progression of construction projects* by applying the principles, practices and tools of construction project management* to complete projects on time and within budget
prepare estimates and manage procurement processes to control costs in accordance with best practices in construction project management
develop and oversee quality assurance and control* processes involved in the completion of construction projects* to meet project specifications and industry quality standards
analyze and manage project risks to mitigate their impact throughout the construction project lifecycle
formulate human resource management strategies to optimize personnel requirements for construction project* completion
build and lead multidisciplinary teams throughout the construction project lifecycle* to accomplish construction project* goals
Program Advisory Committees
The College appoints Program Advisory Committee members for diploma, degree, certificate and apprenticeship programs. Committees are composed of employers, practitioners and recent program graduates. College representatives (students, faculty, and administrators) are resource persons. Each committee advises the Board on the development of new programs, the monitoring of existing programs and community acceptance of programs.
For a list of the current members, please visit our
Program Advisory Committees
.
Program Handbook
For additional program information, call the Information Centre at 519-748-5220 ext 3656.
Disclaimer
The College reserves the right to alter information including requirements and fees and to cancel at any time a program, course, or program major or option; to change the location and/or term in which a program or course is offered; to change the program curriculum as necessary to meet current competencies in the job market or for budgetary reasons; or to withdraw an offer of admission both prior to and after its acceptance by an applicant or student because of insufficient applications or registrations, over-acceptance of offers of admission, budgetary constraints, or for other such reasons. In the event the College exercises such a right, the College's sole liability will be the return of monies paid by the applicant or student to the College.
Students actively registered in cohort delivered programs who take longer than the designed program length of time to complete their studies are accountable for completing any new or additional courses that may result due to changes in the program of study. Unless otherwise stated, students registered in non-cohort delivered programs must complete the program of study within seven years of being admitted to the program.
PROGRAM SEARCH
Program Accreditations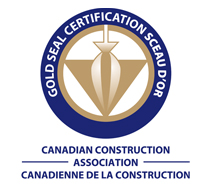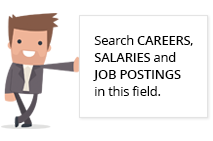 Success Stories