Live and learn on campus
Located next to our Kitchener - Doon and Cambridge campuses, Conestoga's residence offers you all the amenities of home, including:
Kitchenette with microwave

Fridge and freezer
Television with basic cable
Telephone and WiFi access
Our building is equipped with secure access to living areas, 24-hour security, common study lounges and laundry facilities. The Conestoga Residence is located within walking distance to the Kitchener - Doon and Cambridge campuses.
Residence tours are now available. Schedule your Conestoga Residence Tour today.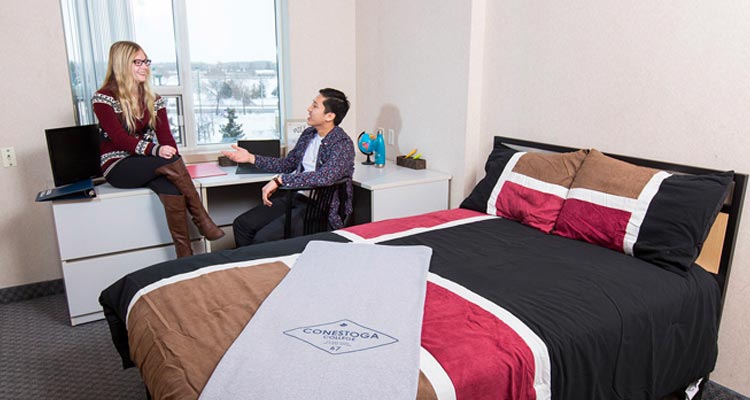 Where will I be living?
Explore the facilities and amenities of the Conestoga Residence.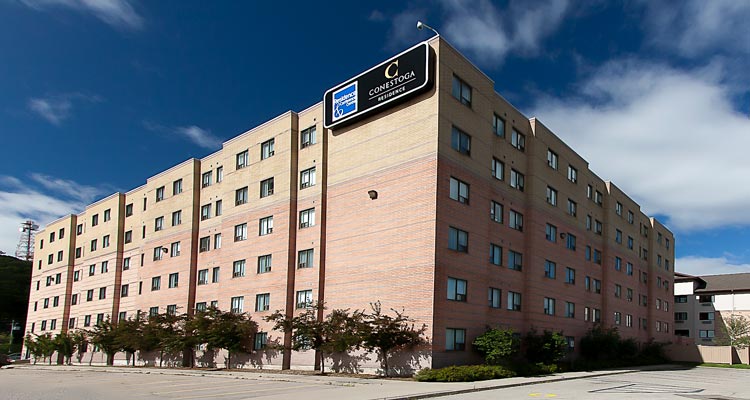 What does this cost?
Review the full residence fee schedule for the summer, fall and winter terms.
What do I need to know?
Discover the advantages of residence living and learn what you need to know to make a successful transition into college life.
Conference facilities
Hosting a conference or sports tournament? We can meet your needs with summer accommodations, a conference centre and sports fields. For more information, please visit the Residence Conference Centre website.
​