Initializing...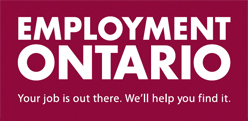 This Employment Ontario program is funded in part by the Government of Canada and the Government of Ontario.
Connect Life and Learning
Welcome to the Career Centre – Services for Job Seekers & Graduates

We can help
The Career Centre at Conestoga is your one stop for personalized support. Services and resources are available at no cost to the job seeker or graduate.

We can help you meet your job goals. Connect with us if you want to receive assistance with:
Finding new employment and career opportunities
Creating a personal plan
Gaining a competitive edge by connecting with Conestoga-affiliated employers
Understanding the job opportunities in your local area
Launching your career

Accessing free technology including computers and printers
Completing applications to access financial incentives for returning to school
Exploring training options to fit your needs
Strengthening your skills with technology and how to make the most of it while looking for work
On-campus locations are available in Kitchener, Stratford and Waterloo. All are welcome.
Conestoga provides itinerant services in Elmira, New Hamburg, Wellesley, and throughout Perth and Huron Counties. Contact the Career Centre for an appointment at a location convenient to you.
Are you currently unemployed and not sure where to start?
Talk to us. You may be eligible for Second Career funding or other financial assistance to offset some of the costs of retraining or returning to work.
For services in Waterloo Region, please email us at waterloocareercentre@conestogac.on.ca or call 519-885-0300, ext. 5226 or 519-748-3535 or 1-877-748-3535 to meet with an advisor.
For services in Stratford, Perth and Huron Counties please email us at stratfordcareercentre@conestogac.on.ca or by phone at 519-271-5700, ext. 7224