Engineering, technology and trades (ETT) are for everyone. Conestoga has supported many women pursuing a rewarding career in ETT.

Constance Hanna

​Millwright 2004
Graduate



If you have the determination, and you work smart - not hard - you can accomplish anything you put your mind to. What I love about being a millwright is that every day usually presents a new challenge. It's not always an easy job, but it's great.


I believe women pay more attention to detail and have a certain style for organization, possibly giving us a one-up. In high school it was easy to get discouraged by an old-school mentality towards women in trades, that somehow we didn't belong. But that's not true, and the possibilities for women are endless.

Kate Parr

Mechanical Techniques - Millwright
2017 Graduate



​In trades, it's about getting the job completed correctly and safely, not about physical strength. Women should join trades and technology because it's a career option in demand in the current job market. It's a creative industry where you are always learning something new and interesting.

Jennifer Donovan

​Women in Skilled Trades (WIST) General Carpentry 2017
Graduate



Trades and technology keep our society and economy moving forward, and in order to compete in today's global markets, this industry must be able to adapt to the times. It is an industry that has seen minimal innovation over the past decade and women are perfectly positioned to break this trend.


Being motivated to enter into an industry where one is a minority - an industry where one will likely face scrutiny - requires grit and an entrepreneurial spirit. The type of people ready to take on that challenge are the ones most likely to bring about change and innovation.

Jennifer Green

​Industrial Maintenance Mechanic (Millwright) 2008
Graduate



Skilled tradesperson Jennifer Green has made remarkable contributions as an advocate for the advancement of trades and women in trades and technologies, through her leadership, individual achievements and various presentations and speaking engagements.

Green graduated from Conestoga in 2008 as a licensed Industrial Maintenance Mechanic - Millwright with a Certificate of Apprenticeship and Certificate of Qualification. She now works as a maintenance planner/scheduler at the Upper Grand District School Board, where her main goal is to create a robust preventative maintenance program.

She is a sought-after speaker and works actively with Conestoga, education partners, Skills Ontario/Skills Canada, community, companies and organizations for the advancement of trades, gender gap and age gap. She is an advocate for the promotion of women in non-traditional careers, a mentor for trades and apprenticeships and a role model for women in skilled trades.

Involved with Skills Ontario since 2005, Green helped create the Skills Ontario Alumni Association in 2016 and became the inaugural president where she continues to evolve the association and help others across the province start similar associations.

Clarice Ward
General Carpenter Apprenticeship, Women in Skilled Trades Pre-Apprenticeship 2011, 2007
Graduate



Clarice Ward is a national advocate for diversity and inclusion in apprenticeship training. As an assistant project manager of specialty contracts at Melloul-Blamey Construction Inc., she is the first woman to transition from tradesperson (general carpenter) to construction management in Melloul-Blamey's 37-year history, and one of the only tradeswomen to serve on the board of directors of the Canadian Association of Women in Construction.

A speaker, mentor and champion of women in apprenticeships, she has influenced thousands of women to consider skilled trade opportunities. Ward was awarded a 60th Anniversary Gender Equity Fellowship by the University of Waterloo in 2019.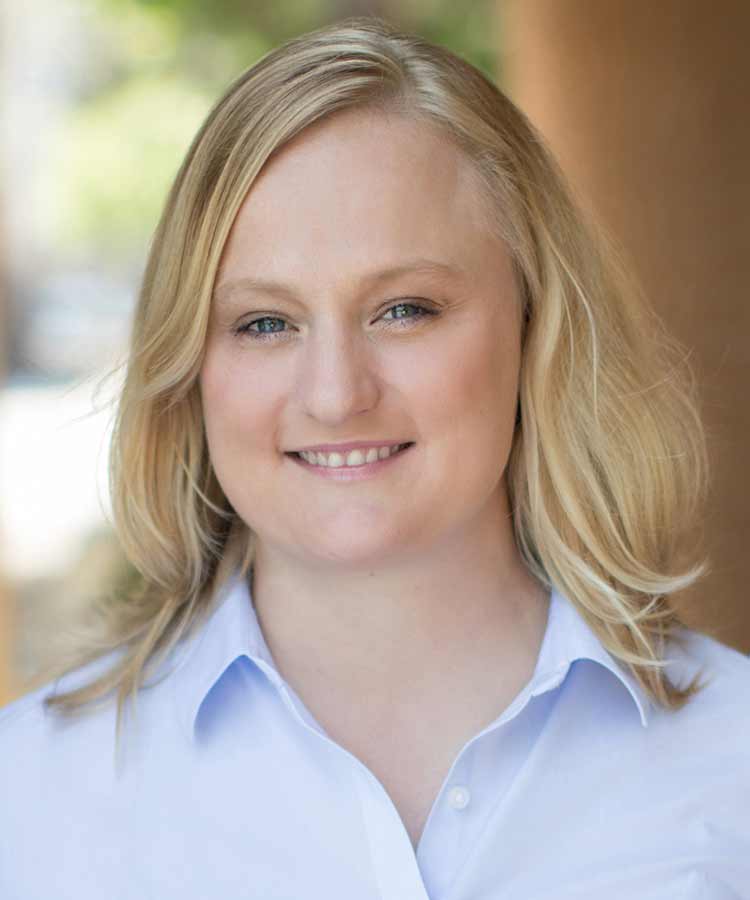 Previous
Next
Zoe Talbot

CES Executive Member, B.Eng. MSE Candidate



Since childhood, I've had a passion for all things engineering and a strong desire to pursue it as my career. Growing up, my family and I would laughingly share ideas and ingenious solutions that could fix the world's problems. As a high school student, I participated in Go ENG Girl at Conestoga, First Robotics, E-Car Club and Skills Canada. Now, I have the unique opportunity to become an engineer through my studies at Conestoga, working hard, and collaborating with others to create innovative and meaningful solutions.

We are all responsible for doing our best to make positive contributions to our society. I hold myself to this standard by advocating for my fellow students through my various leadership roles at Conestoga. As a class representative, I represent the opinions/suggestions of my classmates by connecting with professors and faculty. In addition, as the Conestoga Engineering Society's (CES) Vice President External, I engage with other academic institutes, industry, and professional organizations to support engineering students. As a School Student Ambassador, I have spoken at events such as Conestoga's Go Eng Girl, an initiative which empowers young females contemplating a future in engineering. Recently, I joined the Conestoga President's Ambassadors Team to help share the importance of expanding education in engineering, through hosting VIP guests, donors, and alumni at campus events. There are numerous opportunities on campus to become actively involved.

By stepping out of your comfort zone and embracing new experiences, I believe anyone can unlock their full potential and ultimately make a positive impact in society. If engineering interests you, take the plunge! It leads to exciting careers, and it takes EVERYONE to make a great workforce!
Melissa Broda

Mechanical Engineering Technology - Robotics & Automation, 2022 Graduate
Technology Foundations, 2019 Graduate



At 18, I started as a Psychology major at a well-known university. After two years, I changed my arts major three times. Something just didn't feel right. The industry was not for me.


I turned to Conestoga's Technology Foundations program. I had no engineering background. I was not mechanically inclined, and math scared me. Despite this, I excelled in Technology Foundations and came to love math. I started Robotics and Automation the following September. I learned an abundance of skills to launch my career and succeed as an engineering technologist in the automation industry.

To girls considering a career in engineering: do not let the imposter syndrome get to you. Keep going and don't doubt your abilities. This is a growing industry and women need to be part of it.
Julia Biedermann, PhD, P.Eng

​Executive Dean, Engineering, Technology & Trades (Retired)


Math was my favourite subject when I was in elementary and secondary school. I loved to complete math challenges and enter math competitions. Despite excelling in math, no one ever suggested I should consider engineering as a career. It wasn't until my first year of university that I discovered engineering and made the decision to switch programs. With engineering, I had the opportunity to apply my math skills to solving real world problems which made my studies and career even more rewarding.
It has been an interesting journey to get to where I am today. I completed my Bachelor's and Master's degrees in Civil Engineering at the University of Toronto and my Ph.D. at the University of Waterloo. I enjoyed being a student, working on independent research and sharing my knowledge through teaching assistant positions. Sprinkled throughout those years of post-secondary studies I also worked full-time, earned my professional engineer status (P.Eng.) and took two maternity leaves. I've experienced the challenges that all working parents share and learned to achieve a work-life balance.
I've spent the greater part of my career in post-secondary education. I began teaching at the University of Guelph in 1994 and in 1997 moved to Conestoga College to teach in the Civil Engineering Technology program. I held the position of program coordinator for two years before assuming the role of Chair of Engineering & IT responsible for the academic management of the civil, environmental, architecture and construction-related programs. In September 2013, I was promoted into my current position of Executive Dean for the Schools of Engineering, Technology & Trades.
I encourage all young women to consider a career in engineering. The ability to be successful in engineering does not depend on your gender; it requires an aptitude for math and a strong work ethic. An engineering career has many benefits including great career opportunities, good income earning potential, and a work environment that is often team-oriented and public-serving. In other words, it is a good option for any young woman to consider.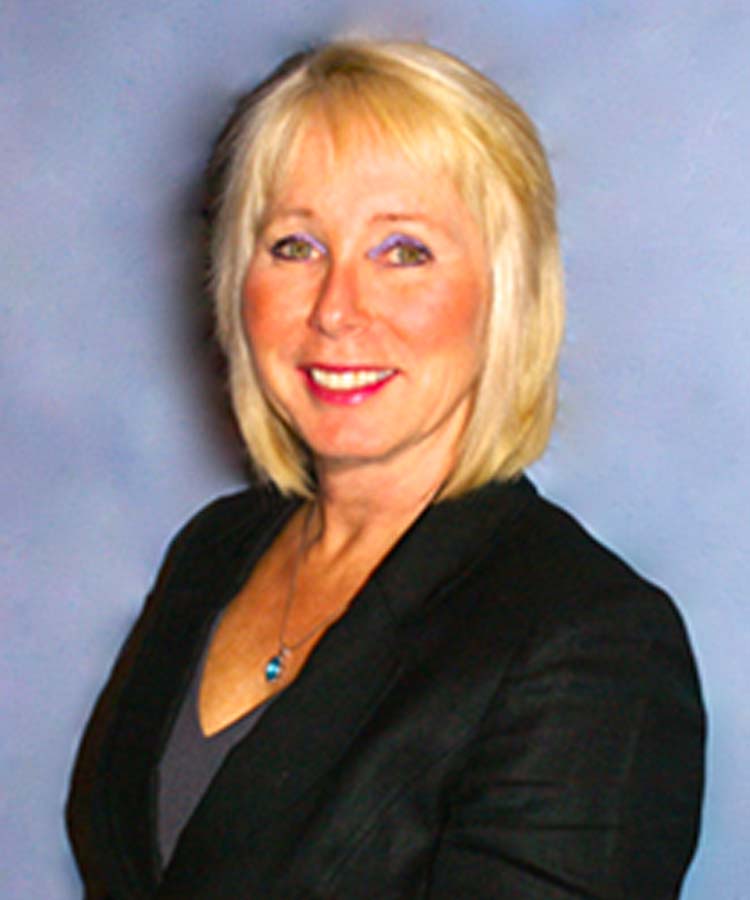 Karen Cain
Chair, School of Engineering & Technology



Growing up, I was never quite sure what I wanted to be. I was a typical teenage girl, with a love of fashion and a phone surgically attached to my ear. I had a great many interests and my favourite subject at school was math. I loved to shop and sew and knit and any other crafty type of thing I could get my hands on.

Did I know what engineers did? Not really. I thought about Architecture, but I wasn't sure that I was artistic enough for that. Engineering appealed to me because it was organized and logical and at the end of the day, there was a correct answer – or a best answer at least. So, I headed out to get my degree in the field of mechanical engineering. Why mechanical? Well, it is not just about cars. Mechanical engineering is a very broad type of engineering, so I was able to try out many different subjects and figure out what I liked and what I didn't. I took courses in materials and manufacturing, which I loved, and courses in automotive engine design and airplane performance, which I didn't. The great thing was that I found what I loved. I love to test out different materials (steel and metals, plastics and ceramics) to see when they break. I love taking something that is broken and sleuthing out what happened to it – very CSI. And I love redesigning the machine, airplane, stapler, camera, and whatever else you can think of, in order to make it stronger and last longer.

When I got to the end of my studies, I thought why stop here. I continued to do a Master's and Ph.D., specializing in my favorite material – Composites. Why are they so special? Composites are the combination of two or more materials…like steel-reinforced concrete, Fiberglas-epoxy, carbon fibre and even chocolate chip cookies. They behave in weird and wonderful ways and can be stronger and stiffer than the toughest steel (not the cookies, they are just delicious).

During this time got married, had a child, wrote my thesis and developed a love of teaching. And that's how I found myself at Conestoga where I taught for 10 years before becoming Chair of the department.

I found out that engineering is creative. It is inventing and imagining the future. Cars that drive themselves, lights that turn off when you leave the room, high-tech athletic fabrics that are anti-bacterial and glow-in-the-dark and, best of all, apps that tell you when your favourite shoe store is having a sale! And this is 'in the now'. Can you imagine the future? If you would like to, then you should think about becoming an engineer too.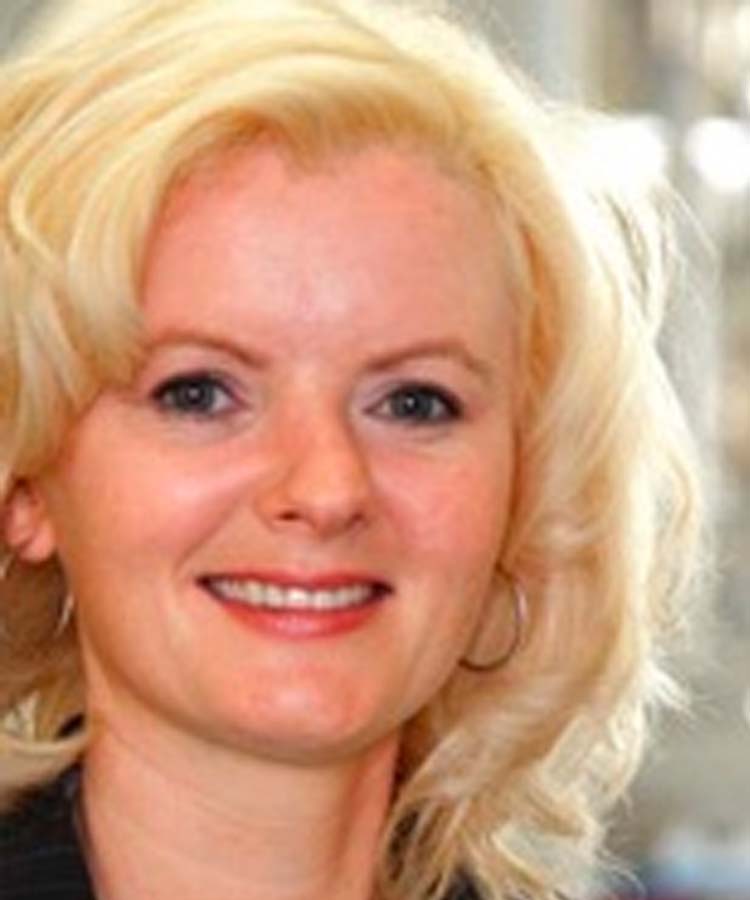 Jessica Steffler

Civil Engineering Technology - Environmental, 2005



After graduating from Conestoga in 2005, I went straight into working for a contracting company, first as an estimator, then as an inspector. From there, I worked in technical sales which led to my current role as the Director of Career Promotions for the Ontario Civil Construction Careers Institute (OCCCI).

The OCCCI is a not-for-profit organization established by the civil construction industry to help manage the expected labour shortage. My role involves conducting outreach to high school students as a way of attracting interest in the construction industry.

I enjoy being a representative of this dynamic and exciting industry. Connecting with students, exposing them to the career possibilities that construction holds is certainly worthwhile. The added benefit comes when I am able to be a source of information and support for young women who are considering a career in construction engineering; this is both fulfilling and inspiring to me.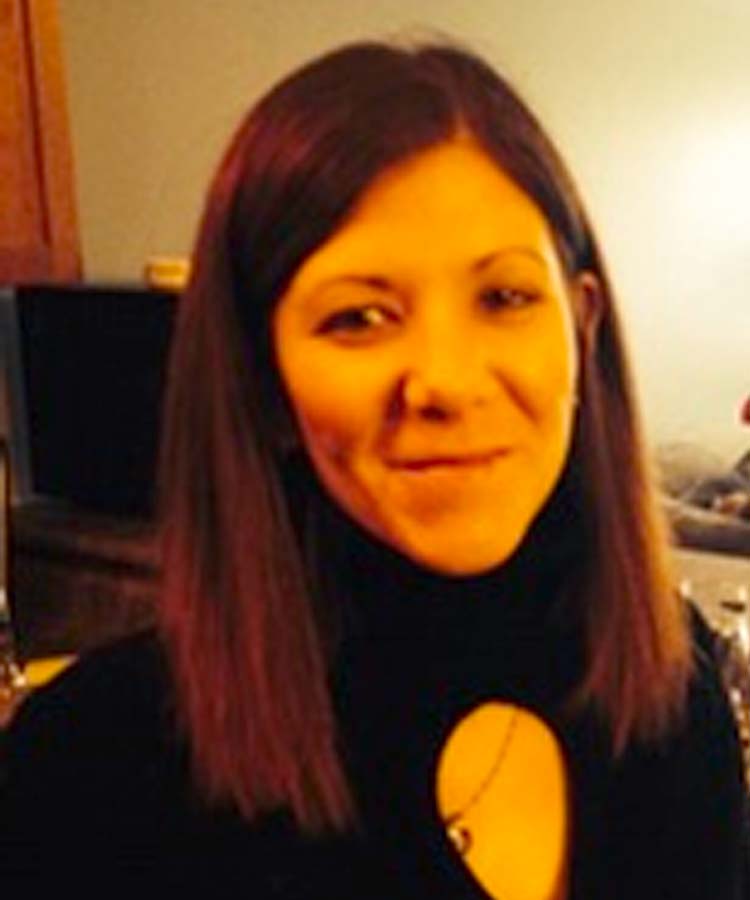 Anita Sparre

​C.E.T.



Thoughts and ideas about my future career path were seeds that started to germinate when I was in high school. I followed my curiosity and enrolled in technical courses like drafting, electronics and auto mechanics. In my last semester of high school I enrolled in an engineering co-op placement to get an understanding for the work involved. Purely by happenstance, my physics teacher overheard me talking about my co-op placement and afterwards asked me to consider applying for a unique program created in partnership between Conestoga-Rovers and Associates Ltd. (CRA), Conestoga College and the Waterloo Region District School Board. I applied and was the successful recipient of this program in 1996. The program was a 4-year commitment to work at CRA; one year full-time before entering Conestoga College for Civil Engineering Technology as well as summer employment throughout college.

Upon graduating from Civil Engineering Technology in 2000, I continued my career at CRA for another five years designing and inspecting subdivisions, roads, water supply and wastewater collection systems. While employed at CRA I became a part-time professor at Conestoga College; teaching 3rd year students how to use 3-dimensional software to design civil engineering projects. Later in my career I also became a part-time project adviser at Conestoga College for 3rd year Civil Engineering students; guiding the students through their final land development project.

In 2005, I decided to focus my career on development engineering and moved to the City of Kitchener where I was as an Engineering Technologist in the Development Engineering department, reviewing and approving engineering submissions for subdivisions and site plans. Years later and still in love with the development engineering field, I was drawn to the Town of Milton in 2012, which is the fastest growing community in Canada. At the Town of Milton I'm one of two coordinators in the Development Engineering department, where we supervise a group of engineering technologists and inspectors processing subdivision and site plan applications. Working in municipal government provides me with a very good work-life balance and opportunity to liaise with other related professionals such as planners, lawyers and accountants.

What started out as a seed for me in high school has grown into a flourishing tree through mentorship, determination and hard work. Being a woman working in engineering for almost 20 years, I can say that developing my interpersonal skills was as useful as my technical training. I encourage all ladies to explore your technical talents (this might take courage), develop your interpersonal skills, and participate in networking events. I really enjoy working in engineering and I'm pleased to see more women joining me!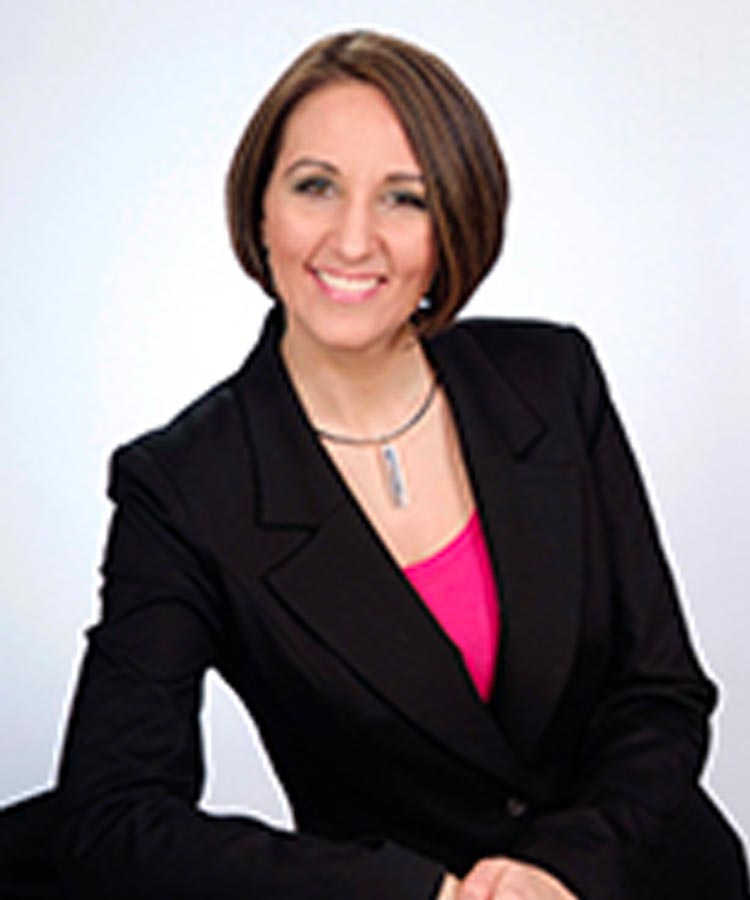 Iolanda Longo

​Integrated Telecommunication & Computer Technology (2008), Electronic Engineering Technology - Telecommunications (2005)



While I was enrolled in Conestoga's Electronic Systems Engineering degree program I had an internship at BlackBerry for the Software Enterprise Business Unit. This role turned into a full-time career upon graduating and offered me challenges and great opportunities to grow for eight memorable years. I gained technical skills with product design and strategic planning, software development, people management and release management that expanded upon what I had learned at Conestoga.

In 2014, I moved to California to accept a Senior Release Manager role at Salesforce for an Infrastructure Engineering team in San Francisco. The excitement of the scope and impact of the role as well as the corporate culture of Salesforce is what encouraged me to make the big leap to accept the offer. The corporate culture at Salesforce is commonly referred to as the "Aloha Spirit" by being genuine, inclusive, caring and compassionate while moving at an extraordinary rate to obtain innovative success. This balance of fast-paced innovation and focus on giving back to the community through a number of philanthropic opportunities is what makes my current job so unique and an exiting next chapter in my career.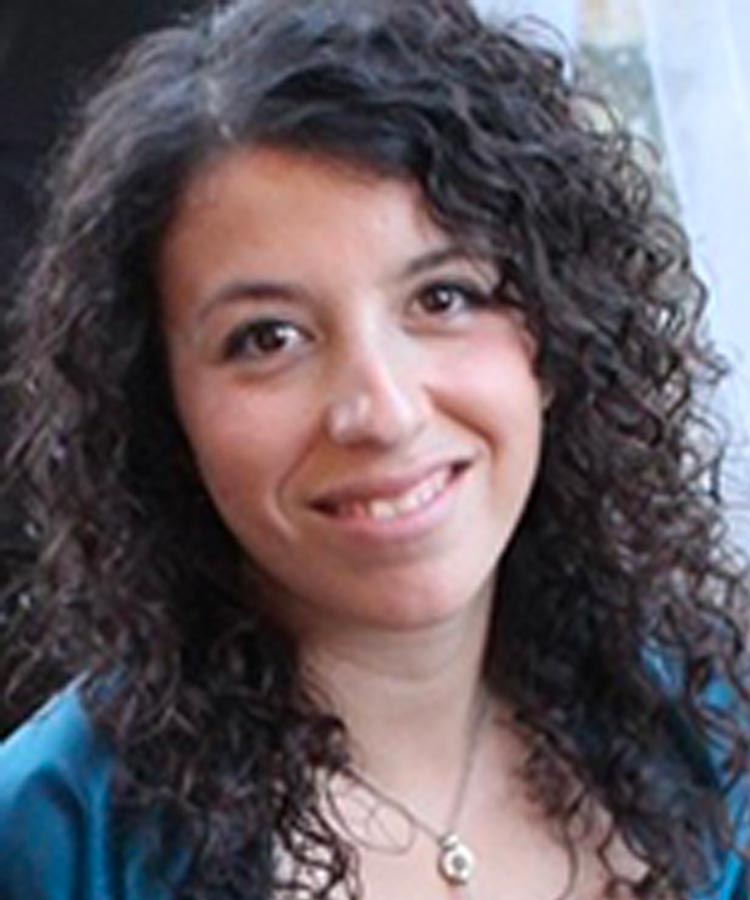 Previous
Next