Thanks to your generosity, we're able to provide students with new opportunities and support on the path to successful careers. Your donations contribute to the development of our programs, improvement of our facilities and make a difference in the lives of many students.
Every donor has a story; learn more about some of our donors below.
The Cowan Foundation
Cowan Foundation invests $5 million to support PSW training
June 16, 2020 — The Cowan Foundation is today announcing a $5M major investment in Conestoga College and its partnership in a broader $10M initiative to address the urgent need for additional health care professionals including personal support workers (PSWs) at the frontline of care. This innovative and unique collaboration will create the most technologically advanced PSW and supportive care program of its kind in Canada and lead a change movement in the workforce for seniors care.
Across Canada, the shortage of PSWs has caused interruptions in seniors' care and services, and added to the long wait times for care services in home and community settings, creating undue burden and stress for seniors, their families and care partners. With one-quarter of Canadians projected to be seniors by 2036, this shortage in PSWs is a national priority.
The Cowan Foundation's partnership with Conestoga will build upon the college's existing Cowan Health Sciences Centre to create an epicentre for remote simulation learning, with a unique emphasis on innovative and tailored delivery approaches to support PSW learning, eliminating many of the financial, travel and time barriers that exist today for PSW students.
Using a unique 'hub and spoke' model of delivery, the Cowan Health Sciences Centre on Conestoga's main campus will enable program delivery in communities across southwestern Ontario. It will use state-of-the-art technology such as virtual reality and gaming theory combined with impactful online learning to support skills development. It will also leverage Conestoga's first-of-its-kind living classroom model to provide PSW students with hands-on learning experience within an expanded number of health care organizations including nursing homes, home care, retirement homes, hospitals and community organizations. In addition, it will enhance Conestoga's applied research capacity to deliver evidence-based care and solutions for long term care.
Because of the expanded program, Conestoga expects to increase PSW student enrolment from 200 students/year to an estimated total of 2,000 students over five years.
"Like so many Canadians with family in assisted living or long-term care, I have always been appreciative of the efforts of PSWs as they work to care for our elderly. Their value in the health care delivery system has been amplified during this COVID-19 crisis, and I am deeply grateful to them for all they do," said Chairman of The Cowan Foundation, Maureen Cowan. "We hope that this $5M gift, made in honour of my grandmother, Frances Cowan, will elevate the importance of the work of current PSWs and create an opportunity for diverse methods of training and delivery with state-of-the-art technology, not only within the Cowan Health Science Centre but in special on-site labs in hospitals and retirement homes in smaller communities. We want to remove barriers to opportunity and provide more individuals across the Province of Ontario with a pathway to learning and meaningful employment, so we are well prepared to deliver the highest quality care and to meet the future needs of seniors in their homes and diverse care environments."
"The COVID-19 pandemic has demonstrated the urgent need for innovation and research in developing and maintaining a qualified workforce for seniors care. The Cowan Foundation's generous investment and vision for the future of PSW education will position us as an emerging leader in applied research and innovation focused on education and workforce development to improve the quality of life of Canadian seniors," said Conestoga President John Tibbits.
"I am so thankful to the Cowan Foundation for their generous $5M investment in Conestoga College. This is an incredible investment for the college and the greater community they represent," said Ross Romano, Minister of Colleges and Universities. "I am excited to see Conestoga adopt a new, innovative 'hub and spoke' delivery model that will capitalize on new technology to expand training for PSWs across Southwestern Ontario. I commend both the Cowan Foundation and Conestoga College for their efforts in bettering the education of our future frontline health care workers."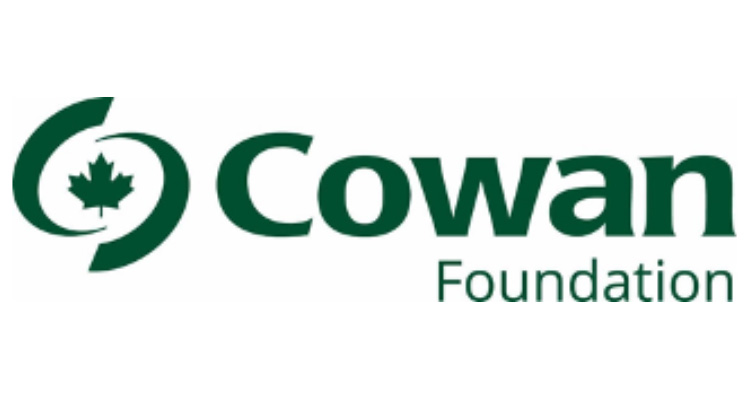 WalterFedy
For nearly 30 years, WalterFedy has invested to help grow Conestoga's recruitment power
When COVID-19 turned the world on its head last March, the team at Kitchener-based architectural and engineering firm WalterFedy took the time for a little corporate self-reflection.
They zeroed in on their core value of community building and quickly concluded that they had to change their approach. "We looked at all the organizations we support. All were experiencing the stresses and strains of a global pandemic, and rethinking how they do business," explains CEO Garth Cressman.
That included one of the company's long-time beneficiaries, Conestoga College. "They're reinvesting in the way they deliver educational services to students." Cressman adds, "That takes dollars."
WalterFedy is keen to help. The company has supported Conestoga for nearly 30 years, investing in student awards, the Institute for Food Processing, the Centre for Entrepreneurship and, most recently, the Waterloo campus expansion. Many of the company's employees serve on program advisory committees and as part-time instructors. WalterFedy is also a popular co-op employer, having supported 22 Conestoga students between 2015 and 2019, nine of whom landed jobs at the company after graduation.
All told, around 40 per cent of the company's 215 employees are Conestoga alumni from programs ranging from civil engineering technology to architecture – construction engineering technology.
In fact, recruitment power is one of the many reasons why WalterFedy remains one of Conestoga's leading donors.
"It's important for our long-term success and sustainability to have a strong pipeline of talent to draw from and feed our firm," explains Cressman. "When we hire a Conestoga graduate, we know we're getting someone ready to deliver value and contribute to our organization from day one."
WalterFedy's gifts are geared at ensuring the college and its students have what it takes to stay ahead of the curve. Four outstanding students a year in civil engineering technology and architecture – construction engineering technology benefit from the company's named scholarships.
"Scholarships help attract great students who go on to become great employees," Cressman says, adding that the need for student support is perhaps greater now than ever before.
"This is one important way that we are choosing to give back to our community as both a donor and an employer. If our college is healthy and thriving, so are we."

ApplyBoard
Conestoga grads and entrepreneurs Meti and Massi Basiri remember what it's like to be struggling students
Before co-founding what is now the world's largest online platform for international student recruitment, Meti and Massi Basiri sometimes worried whether they had enough money to buy groceries.
"I remember the hardships that my brothers and I faced when we first came to Canada as international students," recalls Meti, who came to Conestoga College from Iran in 2012 to study business administration - marketing. His twin brother, Massi, studied fitness and health promotion. Before graduating in 2014, Meti and Massi, along with their older brother Martin, launched a grassroots business to help other international students navigate the complex post-secondary education application process.
Their start-up became ApplyBoard, named the fastest-growing technology company in Canada by Deloitte in 2019.
Over five years, ApplyBoard has helped more than 120,000 students from 110+ countries study at educational institutions across North America, the U.K. and Australia. Of the approximately 10,000 international students currently enrolled at Conestoga, 800 of them are ApplyBoard clients.
Meti and Massi remember all too clearly what life can be like for international students studying in Canada — and they're worried that the global pandemic is only exacerbating an already difficult situation.
"I started receiving calls from international students who had had no groceries, no job and nowhere to turn," says Meti. "The need was always there, but COVID accelerated it."
The brothers were driven to act literally overnight.
They quietly donated to 20 Canadian post-secondary institutions, reserving the biggest cheque for their alma mater. Conestoga's Student Emergency Relief Fund provides short-term financial assistance to help international and domestic students cover everything from the basic necessities such as food and rent, to tuition and expenses associated with online learning.
Since its establishment this spring, the fund has supported 5,800 Conestoga students who have experienced difficulties as a result of the pandemic.
"If this means another student doesn't have to worry about their meals at night, I'm happy," Meti explains. "I don't want any student to miss the opportunity of education."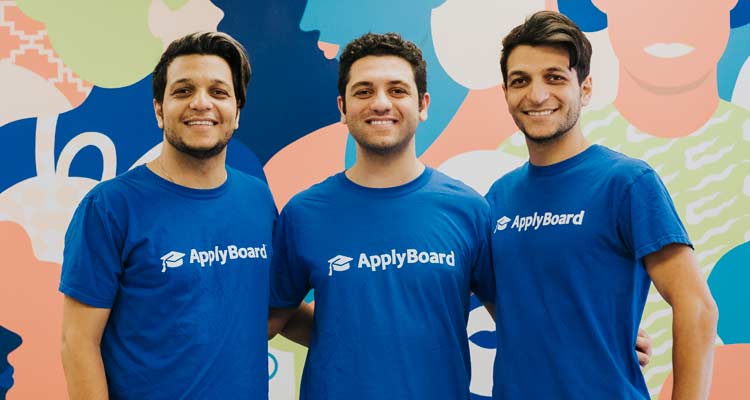 Denise Squire
Inspired by her students, Conestoga EAS teacher Denise Squire goes above and beyond to ensure nothing stands in the way of success.
It started last March with an email to the students in Conestoga's English for Academic Studies (EAS) program.
"I asked my students to let me know what kind of technology they had available to them so I could think about ways to design effective class materials and deliver remote learning," says Denise Squire, a teacher in Conestoga's EAS program and 2018 graduate of the college's Teaching English as a Second Language program.
The responses rolled in — and they were shocking.
Some revealed that they only had a cell phone and couldn't afford a computer. Others shared a laptop with their spouse, children and roommates, and could only attend class when the technology was available. Still others had spotty Internet or relied on limited cell phone data plans.
"The shift to remote learning created significant challenges for many of my students," says Denise. She made it a priority to build flexibility into her classes, adding asynchronous, recorded lectures so students could attend at a time and place of their choosing. She also created detailed support materials and instructions for every lesson.
"If we couldn't be together learning from each other in class, I wanted to ensure that every student had what they needed to succeed within their home environment, no matter how limiting their technology."
She also made the decision to give back financially with a contribution to Conestoga's Student Emergency Relief Fund, established to help students weather unforeseen challenges such as the global pandemic.
Teaching is a second career for Denise, who spent 27 years in the healthcare sector, including the last 18 as executive director of the Woolwich Community Health Centre in St. Jacob's. In that role, she saw firsthand how language barriers can affect every aspect of a person's life and well-being. She also saw how respectful, culturally-appropriate English language instruction can change lives.
"Offering language instruction to our Low German-speaking clients opened the door to all kinds of opportunities, from further educational pursuits to better employment options. It paved the way for so many families to lift themselves out of poverty," she says.
It's why Denise is so committed to ensuring nothing stands in the way of remote learning for her Conestoga EAS students.
"They're some of the most resilient and motivated people you'll meet. It's hard not to be inspired to help."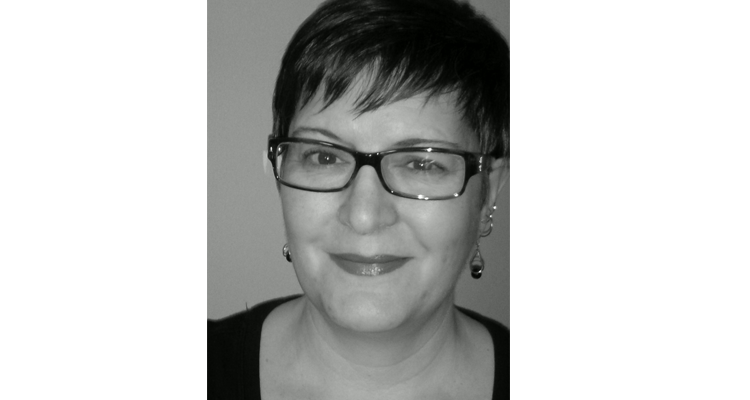 TMTA
Transportation Maintenance Technology Association gives to help the next generation of skilled labourers complete their education.
Glen Spencer had invested exactly five days of training in his newest Conestoga College apprentice when COVID-19 literally shut down the city — and the college.
"The young man kept working for us, but his school hours were put on hold," explains Glen, a 1987 Conestoga automotive service technician graduate and the manager of fleet mechanical at the City of Kitchener.
"He was quite discouraged because it meant his training didn't unfold as planned."
So when the call came for alumni and local businesses and organizations to come together to help Conestoga students affected by the global pandemic, Glen was quick to rally in support of the cause.
He took the need to the Waterloo region chapter of the Transportation Maintenance Technology Association (TMTA), a 280-strong membership of companies involved in the maintenance and care of heavy truck fleets. Led by Glen as president, the TMTA Board of Directors made an unprecedented donation to Conestoga's Student Emergency Relief Fund.
"It was an easy decision," Glen says. Five of the eight TMTA Board members are Conestoga College alumni and two, including Glen, serve on program advisory committees. Conestoga graduates also figure prominently among the TMTA membership. Like Glen, a significant number have apprentices who are actively completing their academic studies at the college.
Helping to reduce barriers to education and ensure more apprentices earn their license is a goal shared by every TMTA member. "We're all thinking about the next five years when a big influx of people will retire and we'll be looking to the next generation of skilled labourers to fill the gap," Glen explains.
He, for one, is relying on Conestoga College and the Student Emergency Relief Fund to help make that happen.
"Our hope is the fund gives students the ability to bridge that time when school paused to when they could get back to class this fall and continue their education as planned."
As for Glen's City of Kitchener apprentice, he's relieved to be back to juggling work and online learning.
The best part? He now has four other Conestoga College apprentices to keep him company.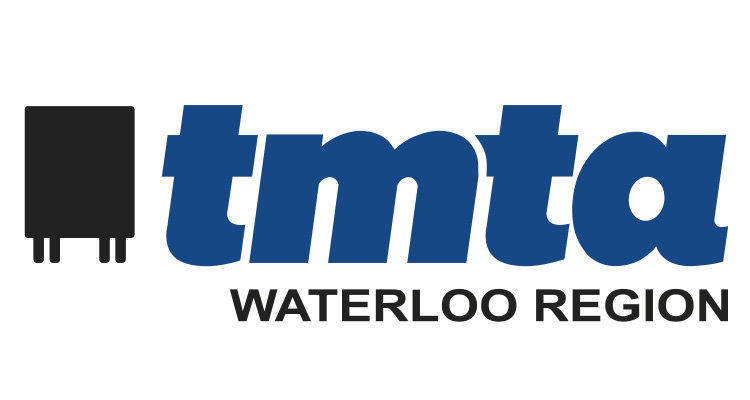 Cathy Farr
Cathy Farr's mother didn't attend college, but future students will now benefit from a scholarship in her name
Cathy Farr's journey to becoming a Conestoga College donor was a perfect storm of retirement, a thank you video and ancestry.ca.
It started five years ago when, newly retired from a career in property assessment, the University of Toronto graduate decided to strengthen her local peer network by joining the Guelph chapter of the Canadian Federation of University Women. In addition to participating in the club's vibrant social life, Cathy volunteered as a member of the scholarship committee, helping to raise and award funds to women pursuing post-secondary studies.
A video from a grateful scholarship recipient at Conestoga College got her thinking both about the importance of student aid and the role the college plays in training leaders who make good lives for themselves and give back to their communities.
"There was such energy and gratitude in that video about the value of financial support, but also about the value of being recognized. It gives students such a boost," she says.
Around the same time, Cathy started dabbling in genealogy. When her online research led her to two cousins she didn't know she had, she started to see her family, including her late mother, in a new light.
"My mother was of the generation that was disrupted by the Second World War," she remembers, "but if the world had been different, I think she would have gone on to university to study science or engineering. She loved tinkering with things and fixing broken bits."
These two experiences stuck with Cathy for months until she had a eureka moment about what she needed to do next.
"I decided to rewrite my will to leave a bequest to Conestoga College in memory of my mother," she explains. Her designation of choice? A named scholarship for a student in the School of Engineering & Technology.
"My mother may not have had the opportunity to attend university, but she made sure I did. This is my way of doing the same for future students in a field my mother would have enjoyed."
Reflecting on the many disjointed moments that came together to make her bequest possible, Cathy smiles.
"I have a sneaking suspicion my mother would have loved Conestoga."
KW Legacy
KW Legacy says thanks to their community with scholarships for future community leaders
Tom Cai's summer got off to a rocky start.
First, his co-op term in Conestoga's architecture – construction engineering technology program was cancelled due to COVID-19. And then he found out that the restaurant he'd been working at for years had closed, leaving him with limited prospects for summer employment – and tuition funding.
So when an email arrived telling him he'd won a $5,000 scholarship, he literally couldn't believe it.
"I wrote back asking them to confirm this was really happening," he laughs. "And then I called my family to let them know my good luck."
Tom was the recipient of a KW Legacy Scholarship, one of 11 awarded in 2020 to local post-secondary students by KW Legacy, a group of visionary community members who want to give back by supporting future community leaders. In addition to academic performance and financial need, Tom was recognized for his community service as a peer tutor.
"We started out as a group of high school friends doing individual charitable work," explains Peter Kalbfleisch, the vice principal at Kitchener-Waterloo Collegiate and a founding member of KW Legacy. "We started talking and wondering what kind of impact we might have by working together."
They created a scholarship program to give students who are promising community leaders and in financial need a leg-up to post-secondary education. As their membership grew – KW Legacy now includes 25 local leaders – they added a mentorship component, matching the award-winners to Legacy members who give of their time, knowledge and experience to help young people navigate their studies, remain active in the community and plan for the future.
Since 2014, KW Legacy has awarded more than $320,000 to 55 local students. While a portion of the funding comes from member donations and KW Legacy's annual golf tournament, the program also includes sponsorships from companies like Alder Concrete Group Ltd., which created the Alder Legacy Scholarship awarded to Tom.
"Supporting future community leaders was something we could get behind 100 per cent," says Matt Alder, the company's founder and president. Matt and business partner Chris Buchanan decided to invest in that future by supporting students in the program they both attended and that Matt says, "had such a profound influence on my life."
Originally destined for a career in architecture, Matt changed gears after spending a year studying construction engineering technology at Conestoga. By supporting today's students, he hopes to give others a chance "to graduate into the local construction community and experience all the joys and stresses that come from growing something great."
For Tom, who has returned to school as a mature student, the scholarship is both a recognition of his hard work and confirmation that he's on the right track after a challenging summer.
"It's not enough for me to do well," he says. "I want to help others in my community succeed."
Just like the KW Legacy members who are helping to make his Conestoga education possible.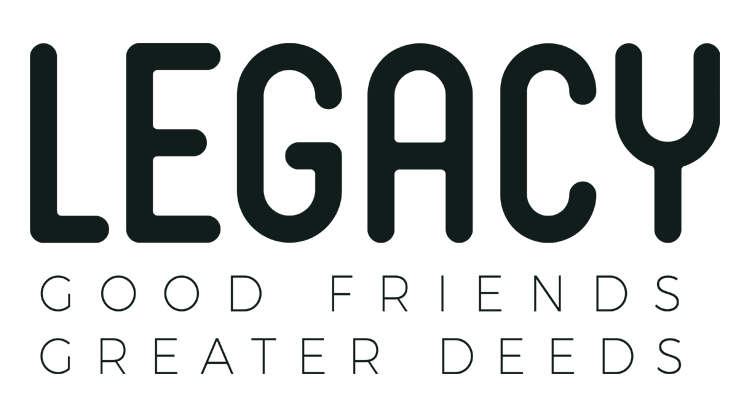 Paul Drouillard ACIS, P.Adm, CPA, CGA - Partner
Drouillard Sambrook Kingston LLP
"We have always been a proud supporter of Conestoga and this crisis won't change that. Yes, you can count on us again. Stay safe,"
Hanna Dunn, Vice President, Human Resources
Massilly North America
"The award recipient's letter is heartwarming; it reinforces our resolve to help Conestoga students who will be the future of Trades in our community. We are delighted to be able to make a difference, one student at a time."
Dan Ferko / President
Haas Factory Outlet - A Div. of Sirco Machinery Co. Ltd.
"I love seeing the faces that are impacted by these programs. Very impressive young people that are growing up in a difficult period of history. Great educational institutions like Conestoga College are to be commended for the diligent effort that continues each day to teach and help these students get a foothold on their future inspite of the current difficulties we all face."
Claudia Wunder
"I do feel pride and joy on receiving these (student) letters. I'm so very glad I set up this scholarship in memory of my father.
I feel for students who've had their lives turned upside down by this pandemic. Let's hope for an eventual return to normal interactions so institutions like Conestoga College can continue with their important work."

Derek Lall
CHES Ontario – Education and Professional Development
"We at the Canadian Healthcare Engineering Society are very happy to be able to make a difference for students, but also help support the future of facility management professionals in healthcare. Thanks for the partnership and opportunity to make this happen."
Previous
Next