Thanks to your generosity, we're able to provide students with new opportunities and support on the path to successful careers. Your donations contribute to the development of our programs, improvement of our facilities and make a difference in the lives of many students.
Every donor has a story; learn more about some of our donors below.
Debra Tonin
Giving today's students a fighting chance - Conestoga alumna Debra Tonin honours her parents and pays forward the opportunities they made possible
Debra Tonin sums up her reason for donating to Conestoga: "I want to thank my parents for giving me a fighting chance."
That chance, she explains, took the form of education — something her parents had in short supply, but were committed to providing to their children. Hazel and Dino Tonin worked hard to pave the way for Debra to earn a university degree, her certified professional accountant designation and, in 2009, an accounting and information technology certificate from Conestoga.
"One of my earliest memories is being in the car with my dad going to pick up my mom from school. I grew up watching her study," says Debra, who recently retired as the manager of financial planning with the City of Kitchener.
Married in 1956 at just 18 years of age, Hazel Tonin earned her high school equivalency as a young mother. She went on to have a successful career as an accounting clerk before passing away in 1975.
Debra remembers her mother as a continuous learner and source of inspiration. "She always said to me, "Make sure you can look after yourself and your children. Don't ever rely on someone else for survival."
Debra's father, Dino, also went above and beyond to make post-secondary education a reality for his daughter, working three jobs and completing his own college studies — a six-week Conestoga course. The photo of him smiling at convocation motivated Debra throughout her education journey.
When Dino died in December 2020, Debra decided to use her inheritance to honour her parents and pay forward their support and encouragement. The Dino and Hazel Tonin Memorial Award will benefit one mature Conestoga student a year. The recipients will demonstrate financial need, along with compassion, caring and kindness to others through community involvement.
"I didn't get where I am alone," Debra says. "My parents and so many others held me up when I had nothing to stand on."
She knows that not every student is so lucky.
"You don't know how good it makes me feel to give someone else a fighting chance," she smiles.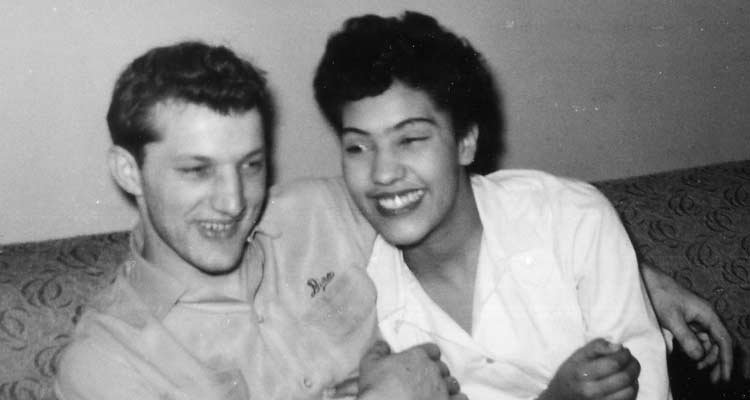 Donna Squire
A final wish, granted. Donna Squire's family wanted to honour her love of nursing and teaching. The long-time Conestoga instructor had something to say about that.
In the back of a patient transfer, Donna Squire made the decisions that will impact generations of international nursing students at Conestoga College.
"I told Donna about the idea to create a student fund in her name and she was pretty touched," her husband Mark remembers of the moment Donna was transported to Cambridge Memorial Hospital from their Muskoka cottage. A long-time clinical educator at Conestoga, Donna began outlining the terms of a bursary to benefit students in the Enhanced Practice for International Educated Nursing program, where she taught for the last four years.
Mark used his phone to capture every word.
"One of the things I like most about the bursary is it has Donna's touch all over it," he says. Seeing it established was one of her last wishes before she passed away on June 23, 2021.
The Donna Squire International Nursing Student Bursary will be awarded annually to three second-year students in the program that prepares internationally-educated nurses for practice in Canada. The candidates will demonstrate a positive attitude and commitment to the values of nursing, along with exceptional critical thinking and self-direction skills, professionalism and quality of care for patients — the same skills that Donna worked hard to instill in her students.
"She had a reputation for being a firm instructor who refused to compromise best practice and patient safety and was committed to lifelong learning," Mark says. From the hundreds of emails, cards and online messages he received after Donna's passing, he points to a particularly touching note from a former student who wrote, "Donna made me into the nurse I am today."
"Donna was a phenomenal mentor," agrees Karen Towler, the associate chair of continuing education in Conestoga's School of Health and Life Sciences. "She cared very deeply for her nursing students and strongly believed in the future success of each and every one."
Her passion, positive attitude and infectious personality also impacted the lives of her colleagues at Conestoga and Cambridge Memorial Hospital, where she was a part-time nurse on the same floor where she taught.
Many of these same colleagues, friends and students chose to remember Donna at her celebration of life in August and with gifts to the bursary. To date, $68,145 has been committed, including a $25,000 pledge from the Squire family that includes Mark and Donna's three children, Lucas, Zach and Kylie.
"I'm really humbled by the number of people who have made donations out of the goodness of their hearts," says Mark. "We know we loved Donna. We just didn't know so many other people did too."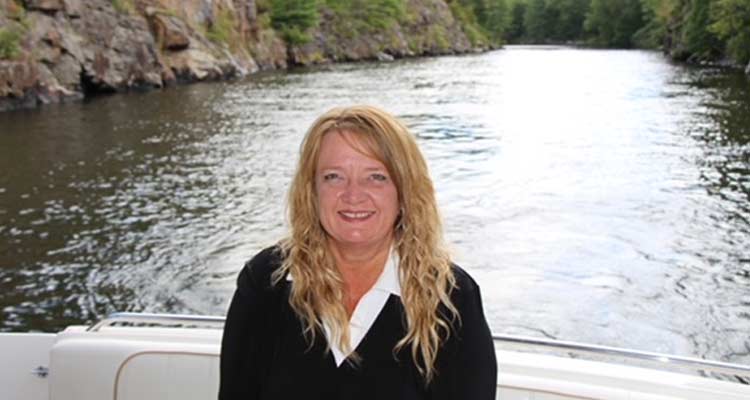 Economical Insurance
Neighbours helping neighbours. For Waterloo-based Economical Insurance, philanthropy is a cornerstone of a healthy and vibrant community.
Two years ago, Kessly Frasson thought she had her future all sewn up. She planned to become a nurse and had already applied to multiple college nursing programs across Ontario.
And then she had several frank conversations with practising nurses about the challenges of juggling life and work.
"I realized that being present in my family's lives may be difficult as a nurse," she says.
She withdrew her applications and wasn't sure where life would take her next until the opportunity came to shadow a family member who works as an insurance broker. "When I got home from the brokerage that night, I applied to the business insurance program at Conestoga and was elated when I was accepted at the end of that week."
That was September 2020. By this spring, she knew her rapid-fire decision was the right one.
Kessly received the Economical Insurance In-Session Award, presented to a top student entering the second year of the two-year program. The award-winner must demonstrate professionalism and teamwork in the classroom and a commitment to a career in the insurance industry.
The Waterloo-based Economical Insurance company has supported Conestoga's business insurance students for 30 years. In addition to the annual in-session award, they recognize a high-performing student from each year's graduating class.
"One of the cornerstones of our organization is 'neighbours helping neighbours'," explains Sarah Speedie, Economical's senior specialist, corporate social responsibility. "It's important to us that students have the foundation to pursue their insurance studies. We're also committed to investing in organizations that benefit our immediate community and its future growth."
All told, Economical invests $85,000 a year in post-secondary scholarships across Canada. The Conestoga awards were among their first. "It's where many of our employees and clients are based," says Sarah.
Kessly, for one, is immensely grateful for the company's generosity and commitment.
"Economical has had a profound impact on my life by not only helping me afford my tuition while still saving money for the future, but also by boosting my confidence and motivation to work hard for my dreams."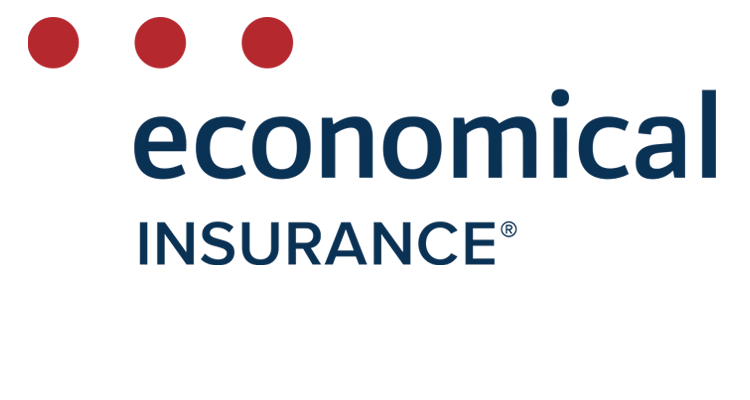 Menno S. Martin
Getting back what they give. St. Jacobs renovation company Menno S. Martin has been a loyal Conestoga donor for 16 years.
It started last March with an email to the students in Conestoga's English for Academic Studies (EAS) program.
Art Janzen sees himself in the award-winning Conestoga students he supports through his company, Menno S. Martin Contractor Ltd.
"For some of them, this is their second shot and a new path. They entered into the renovation technician program after trying other things, switching programs or having had to drop out of school altogether because they didn't have the support. To hear their stories and know I'm in a position to help is huge."
Art briefly studied management at Conestoga College but did not have the support to finish the program. He remembers feeling bittersweet about his decision to withdraw and longing for something more.
"I was driven and hoped I could fall into something I loved."
He got his second shot when he joined St. Jacobs-based Menno S. Martin in 2006. Four years later, Art purchased the 75-year-old renovation company with business partner Trent Bauman. Along with the company, the two inherited a 16-year tradition of supporting Conestoga through the Menno S. Martin Contractor Limited Bursary, an annual award for students in the renovation technician program.
For Art, every bursary is a chance to help the next generation overcome challenges and sink their teeth into something they love.
2020 recipient Melissa Giles says the news of her award couldn't have come at a better time. "It really helped me get through COVID. My mom broke her leg and I had to take care of her for seven weeks." Melissa is using the skills gained in her first year of study to build a playhouse and show her daughter that "women in the skilled trades can do amazing things."
"By giving and supporting Conestoga's students, we get back what we give ten-fold," Art says. "We're supporting students who will ultimately become our staff, our clients, our community." Of the company's 17 current employees, seven are Conestoga graduates or apprentices.
Even though Art isn't one of those graduates, he feels just as proud to be a part of the Conestoga family as a donor.
"This college means a lot to me. I feel like I'm finally finishing what I started there."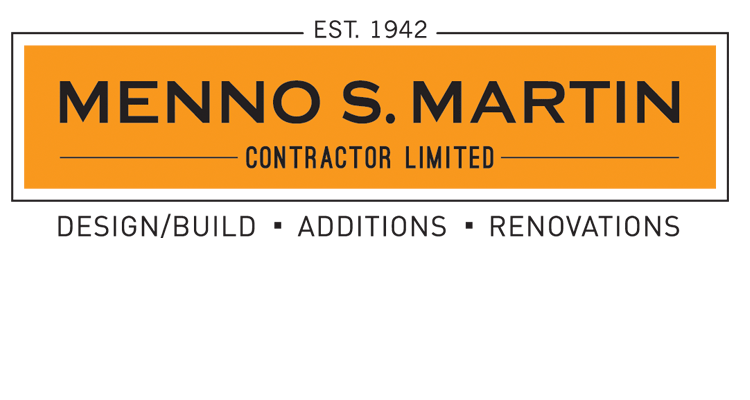 Sowa Tool & Machine Co. Ltd.
Growing the talent pipeline. Sowa Tool & Machine Co. Ltd. offers a win-win response to Ontario's future skills shortage.
It's estimated that Ontario will face a dire shortage of 560,000 skilled workers by 2030. As experienced workers retire, there are simply not enough people with the education, qualifications and training to fill the gap, according to a report by the Conference Board of Canada.
Sowa Tool & Machine Co. Ltd. has been contributing to the solution for nearly 30 years. The local metalworking distributor made their first gift to help Conestoga students succeed in 1992. They later established the Sowa Tool and Machine Award to help two general machinist and tool and die apprentices a year overcome financial barriers to practice.
"We might not have had the vision in 1992 to understand the tremendous skills gap to come, but we knew enough to do whatever we could to attract and support more students to the field of manufacturing," says Ryan Esposito, Sowa's chief operating officer and executive vice president.
Recognizing that cost is a deciding factor for many students, Ryan and his team offer a creative way to help ease the burden of education and training while keeping their company top of mind among new graduates.
Rather than a cash award, they offer gift certificates to help the recipients outfit their toolboxes with Sowa products.
"We want to fill their kits now so that when they join the workforce, they think to reach out to us as a supplier. It's a win-win for both parties," explains Ryan.
Sowa also partners with Conestoga to offer thousands of dollars of equipment at a deep discount, and students who visit the company's Kitchener showroom receive a percentage off their purchases.
He's pleased to partner with a college that shares his company's commitment to attracting new entrants into trades-based careers and bolstering the province's talent pipeline. Conestoga's new Skilled Trades Training Campus is slated to open in Cambridge in September 2022.
"We have a responsibility to help make manufacturing appealing to the next generation," Ryan says of the new campus and Sowa's support. "Anything we can do to make it easier for Conestoga to grow and offer these programs to more kids is an investment in everyone's future."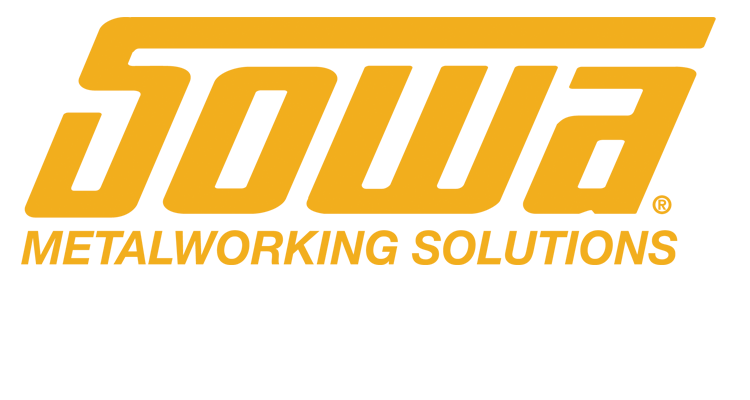 Lara Cox - Regional Sales Director, East
Phonak Canada
"It is truly our pleasure to support such a leading program (Hearing Instrument Specialist) and we look forward to doing the same for years to come!"
Peter Findlay

Retired Conestoga Faculty
"We consider it a privilege to be able to donate to the Woodworking Scholarship. Giving while living is a great way to give back to our community."
Ryan Pollington - Financial Planner, TD Wealth Financial Planning
2005 graduate, Police Foundations
"It truly is an honour to be a part of the PAC committee and to represent TD Wealth in helping amazing students achieve their goals. I look forward to many years of working together!"

Steve Cauduro, C.E.T.
Ontario Association of Certified Engineering Technicians and Technologists (OACETT)
"We are very happy to donate to a great cause and to an institution that many of our members attended themselves."

Jim Blair, C.E.T., G.S.C | Director – Business Development, Partner, Collaborative Structures Limited

2009 graduate – Construction Engineering Technology
"It's with great pride that our company is over 70% employed with Conestoga and particularly ACET graduates."
John Stephens, WNH's Vice-President of Operations
1990 graduate Construction Engineering Technology
"We are proud of our ongoing partnership with Conestoga College. Providing scholarships to deserving students helps to ensure future powerline maintainers receive the training and education they need to succeed in their careers."
Previous
Next