Conestoga would like to recognize the support you have given through the words of our students. Below are messages from students whose lives have been personally touched by generous contributions from donors like you.

Hayat Abdelrahim
I'm new immigrant to Canada and first generation to participate in postsecondary studies. My long-term goal is to obtain a Bachelor of Sciences in Nursing and make a difference in people's life daily. In 2018/2019 I took the Personal Support Worker Program and graduated with 4.0 GPA. I volunteer two to four hours a week and on special events at Riverside Glen Long-Term Care. Currently, I work at a retirement home in Guelph part-time to help with the COVID-19 crisis. In the upcoming school year, I will start the Practical Nursing Program and continue my education to achieve my goals.
Your financial generosity has allowed me to be one step closer to my goal and has inspired me to do more volunteering work to give back to the community. I hope one day I will be able to help other students achieve their goal just as you have helped me.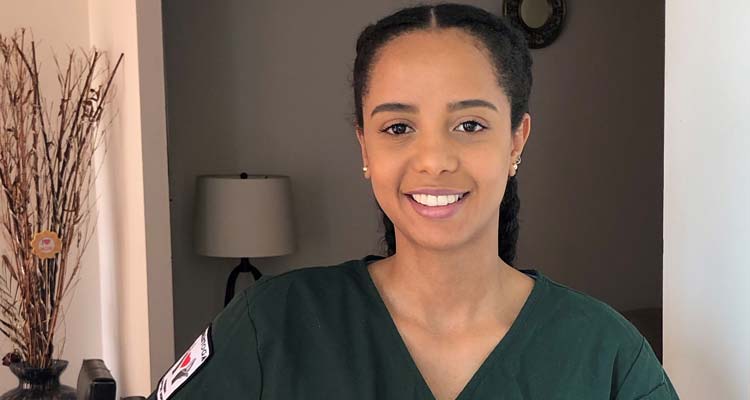 ---
Broderick Visser
I'm pleased to receive this award and plan on investing it in future journalistic endeavours and equipment. As of right now, I am laid off my job and seeking to find something in my field or something to help pay off my student debt and pay my bills. Worst case scenario, this donation will help me pay some of my bills. I am a graduate of the Conestoga Journalism program, the last two years have flown by so quickly. I guess you lose track of time when you are having fun and enjoying what you do. 
I originally chose to study at Conestoga because it was the only school I applied for journalism at (coincidentally enough). I also picked a school in Kitchener to stay close to family. I am planning on going to Wilfrid Laurier University for the fall 2021 start date to get my BA in Journalism. After that I plan on seeking a job in the journalism field or even something in relation to my field. I don't know what life has planned for me, but I trust that life will take me on the path that is meant for me.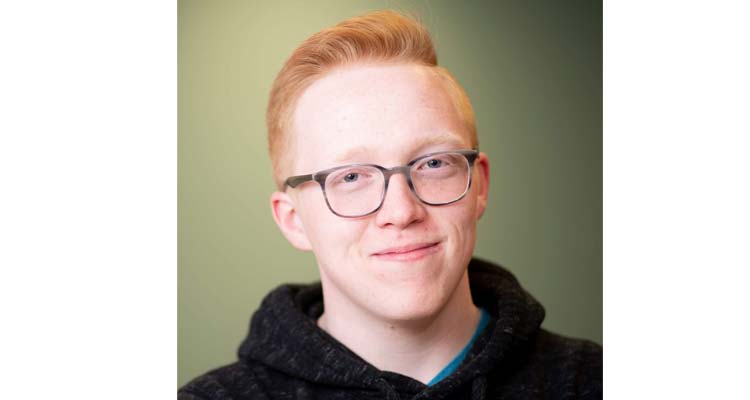 ---
Mel Zegers
I would like to express my deepest gratitude for the generous award you have given me; the Halton Hills Hydro Award. I feel so fortunate to have been selected as a recipient, it is an absolute honour. Your generosity will help allow me to pursue my dreams and for that I cannot thank you enough. The money will go towards my tuition, equipment and training fees. I just completed my first year of the Powerline Technician Program at Conestoga College. I have loved every minute of it and cannot wait to start this new career. 
This is a second career for me, I worked as a teaching assistant for the Peel District School Board for five years before deciding that I wanted a change. I left my teaching job once I'd been accepted into the program and I have not looked back since, it is the best decision I have ever made. COVID has definitely had a negative impact on our learning but I'm excited to get back into it. I had applied in person for a co-op with Halton Hills Hydro but it is my understanding that due to the COVID situation, interviews were not had. I was successful in getting a co-op placement with Alectra but was notified last week that it has been cancelled due to the current state of things. Unfortunate as it is, I am not letting it get me down. I've been working for a tree removal company ever since school has been out and trying to learn as many skills as I can and gain experience driving trucks etc. Thank you once again for your generosity, it was a very unexpected surprise. I am looking forward to continuing my studies in September and gaining valuable experience in the field next co-op.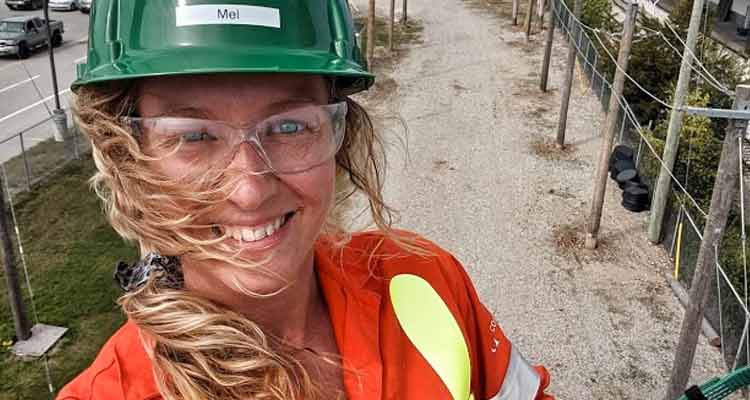 ---
---
---