Conestoga would like to recognize the support you have given through the words of our students. Below are messages from students whose lives have been personally touched by generous contributions from donors like you.

Jennifer Minkarious

The balance of trying to be a mom and student, among the many other hats that I wear daily, leaves me exhausted most days and I knew that when I applied to go back to school it would be full of challenges, both good and tough. I had chosen my program of study as I want to pursue a career in human resources and felt this program would give me a solid foundation as I continue my studies. More specifically, I hope to help change the workplace environment that most people often find toxic and unsupportive of their needs.
When I first applied for an award, I did so without much thought that I would win, but you will never get anywhere if you don't try. I have been a single mom for the last six years and felt that I would never be able to achieve anything successful or worthy in my life. I was one of the few lucky ones to be adopted from Romania. Once adopted, doctors in Canada said that I would never be able to function independently and couldn't succeed past a kindergarten education. I had been born with several learning disabilities, leaving me feeling that I was not a contributor to society. After several failed attempts at post-secondary education, I was hesitant to return to school, scared that I would fail and, even worse, fail my son. I wish I could express my emotions when I saw the email that I had won the award.
Even though I excelled in academics, the award gave me extra financial security and a sense of pride that I was on the right path of where I needed to go. Despite all the challenges I have faced, I have always wanted to lead by example and use the events of my life to inspire others to keep going, no matter how small they seem. Over the years, I have been a part of leadership roles within my community that has allowed me to give back to my community.
Becoming a leader and being a part of your community takes courage. We are all a part of our community, and each contributes in unique ways that impact those around us. Thank you so much for your generosity to the college and me, and for supporting students with their dreams and goals.
"No matter how hard the road gets, as long as you are breathing, there is something to smile about."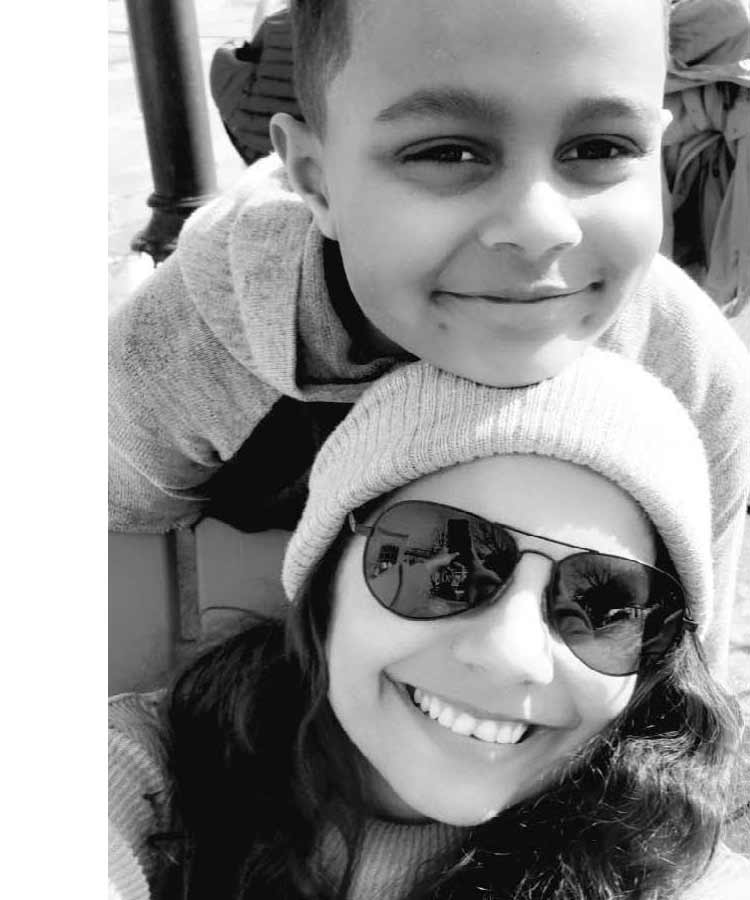 ---
Michael Tran
My name is Michael Tran and I am attending the Brick and Stone program at Conestoga College. I would like to say thank you. Thank you for making awards possible. Awards are a great aid and the financial relief has helped allow me to focus on my studies more.
I chose the Brick and Stone program because it is my dream and aspiration to become a mason. I look forward to the day when I can become a Red Seal journeyman mason and I appreciate you helping me take my first steps toward that goal. My favourite Conestoga experience has been being able to meet the masons teaching at the college and being able to learn about masonry. As an aspiring mason, this award means a lot to me.
I had attended a pre-apprenticeship program for masonry previously in 2020. I ran into a little accident that led me to injuring my finger. It was a small injury, but due to the shock and fear of it being bigger than what it was, I did not finish the program. I travelled abroad to sort myself out, but I saw something that reminded me of my dream. I had seen masons working out in the open and my desire to become one reignited and still burned within me. I had the option at that point to continue to work with my father on a farm, but I decided to continue with my aspiration to become a mason. This is what led me to the Brick and Stone program at Conestoga College and I hope to continue to climb the steps that will lead to my ultimate goal.
As I journey on my path, I thank you for the help that you have provided along the way. I take this kind gesture to heart and will smile back fondly one day when I become a mason knowing how a generous donor helped me at the beginning.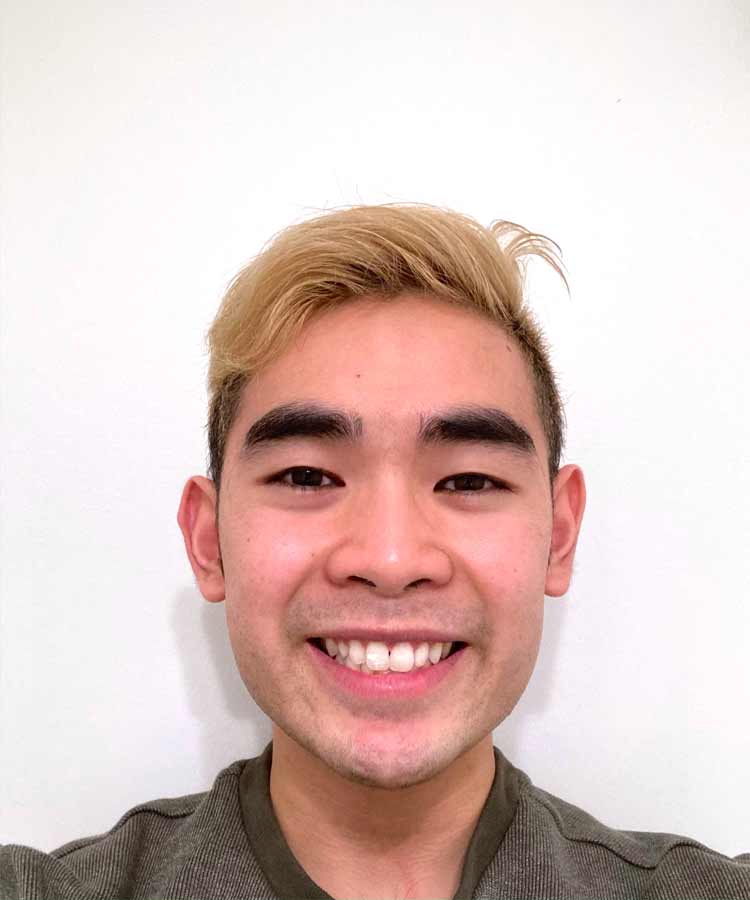 ---
Alex Balint
My name is Alex Balint and I am very honoured to have received a safety award through the Conestoga College Heavy Equipment Program that I completed in Brantford. This award helped me purchase some new clothes and tools for my upcoming job prospects.
My goal has always been to be a safe and highly skilled equipment operator. I enjoyed the experiences provided by Conestoga which included operating the machinery. I plan to continue learning as I venture out into the workforce. Learning in a hands-on environment is where I excel.
Operating heavy equipment has been one of my passions. My Grandpa has been operating machines for over 50 years and hearing his stories of the interesting work he does and his enjoyment in his job has always been my inspiration for wanting to be a machine operator. I was able to experience first-hand what he does during high school when I participated in the "Take Our Kids to Work Day." I couldn't wait to go to work with him. He even taught me how to operate some of his equipment!
My future career goal is to find employment as a heavy equipment operator and continue to eagerly learn everything I can while on the job to make myself the best equipment operator I can. In the future, I would consider operating my own small business with some of my own machinery. I am extremely excited to see what the future brings in this career and I am always striving to learn even more. Thank you again for your generous donation to Conestoga.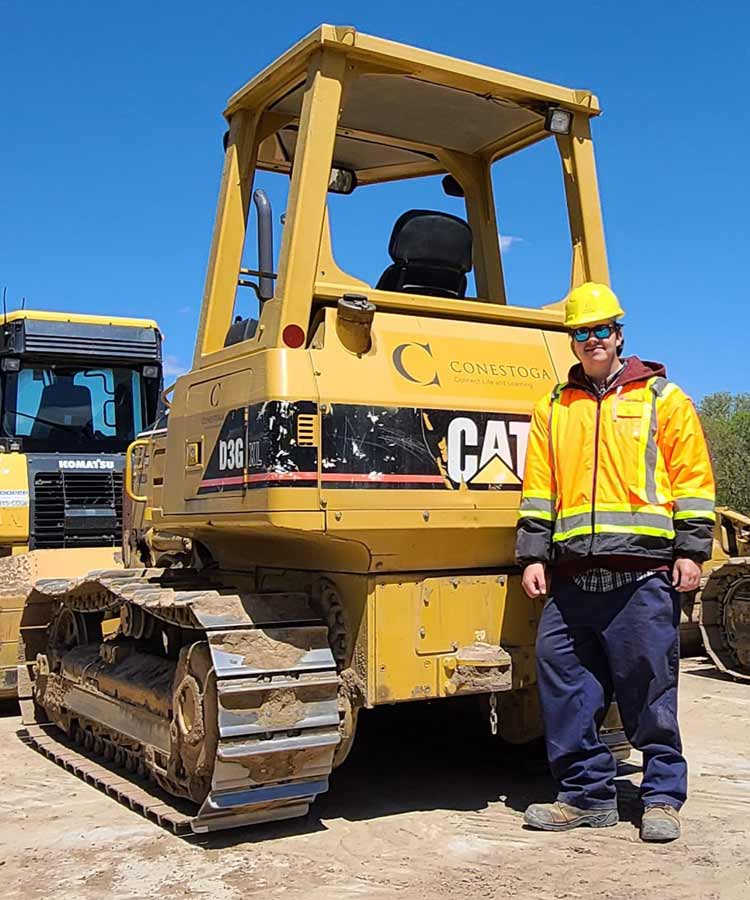 ---
---
---