Conestoga would like to recognize the support you have given through the words of our students. Below are messages from students whose lives have been personally touched by generous contributions from donors like you.

Allyssa Wein RN, BScN
I would like to express my wholehearted thanks for being selected as the recipient of the RPN-BScN Leadership Award. I am truly honoured to be recognized for my dedication to my Nursing studies at Conestoga College and appreciate your organization's generosity and support.
A career in the healthcare field has always been an aspiration of mine. I have a passion for people and naturally sought out a position in a helping profession. My previous experience working in long term care solidified my desire to work with an older adult population. I fell in love with the residents and staff at this facility and vowed to myself that I would one day assume a position at the bedside. Older adults represent an ever-increasing proportion of patients in need of care and I feel it is my responsibility as a nurse to advocate for their optimal quality of life. This experience in long term care inspired me to take on multiple volunteer positions in both veteran's and palliative care and a medical mission's trip abroad. These opportunities lead to my journey towards pursuing a career in nursing.
I can't thank you enough for your donation. Recognition through scholarship makes the challenges of academics and stress of work-life balance all worth it. Receiving the RPN-BScN Leadership award has given me a sense of pride and served to motivate me to strive for success throughout my nursing studies and beyond. I am grateful for the acknowledgement and am determined to make a difference in the constantly changing healthcare environment as a leader and advocate for my patients going forward.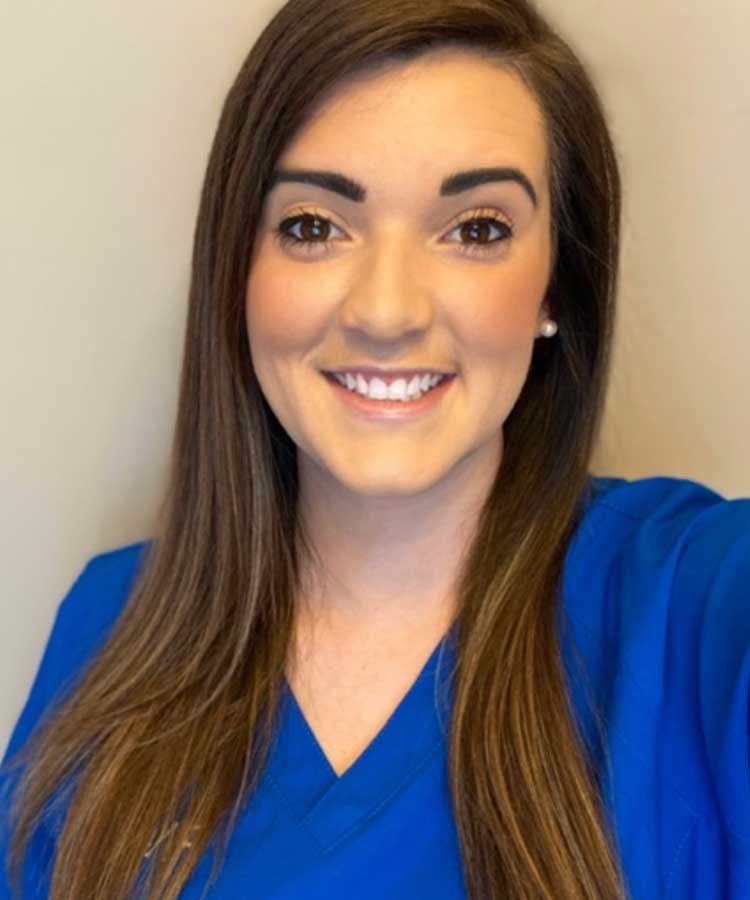 ---
Jacob Boychuk
My name is Jacob Boychuk, and I am the recipient of the Pre-Service Firefighter Community Service Excellence Award. I would like to offer my sincerest thanks for providing this award. The monetary award was very appreciated at the end of my last semester of Pre-Service Firefighting at Conestoga College.
Throughout my time in Pre-Service Firefighting, I organized many fundraising efforts for the Canadian Fallen Firefighter Foundation, holding donut sales and other events. Our class was able to raise thousands of dollars for the foundation to provide financial support to families who have lost a firefighter in the line of duty. I was also involved in community service within the college campus, showing up to every class with a willing attitude, and always being ready to step in to help my classmates. Outside of the college I have spent significant time volunteering at Bridges, a soup kitchen for people experiencing homelessness and St. John Ambulance.

I have allotted the funds from the award to assist in obtaining necessary certificates for firefighting, such as my D-Z license and Ontario Fire Administration Inc. testing. Your funding has contributed to the lessening of my financial burden and anxiety about the costs incurred, and will help me to achieve my goals of becoming a career firefighter.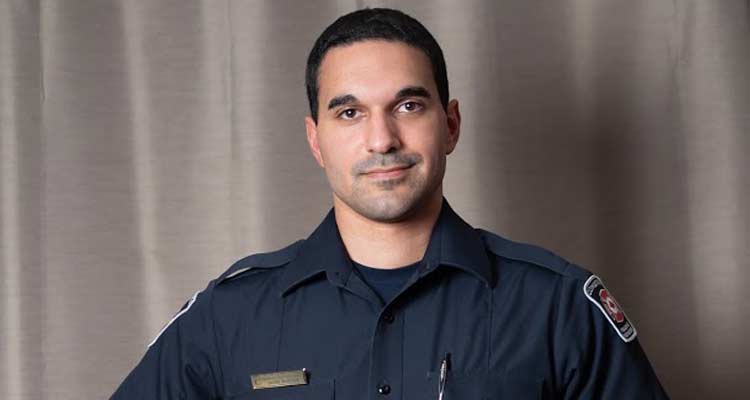 ---
Kendra Ferguson

Thank you so very much for your generous support. My name is Kendra Ferguson, and I am a second-year student in the Welding and Fabrication program at Conestoga College. I am also a wife and the mother of two very special children. I am an older student who has gone back to school because I was tired of myself and my husband both working and yet barely making ends meet. I chose to study Welding and Fabrication because I am an avid crafter and I love to make things. I make all sorts of items out of paper, fabric, and other odds and ends, and now I am learning to make things out of metal. Welding and Fabrication is in high demand and I chose Conestoga because I did a lot of research and Conestoga is one of the best schools for welding.
This award means so much to me and my family. Last year we scrimped and saved for me to be able to go back to school since between classes, homework, and my children I was unable to work. We got through because we knew I would be able to find a good job during summer break. Unfortunately, Covid happened and I was unable to find employment since the daycare arrangements for my childcare were cancelled. At the beginning of this school year we were desperately trying to figure out how to afford to pay my tuition so that I could complete my studies. This award has meant so much to us and I thank you from the bottom of my heart. I hope that one day I will be able to pass it on and help another student the way you have helped me and my family.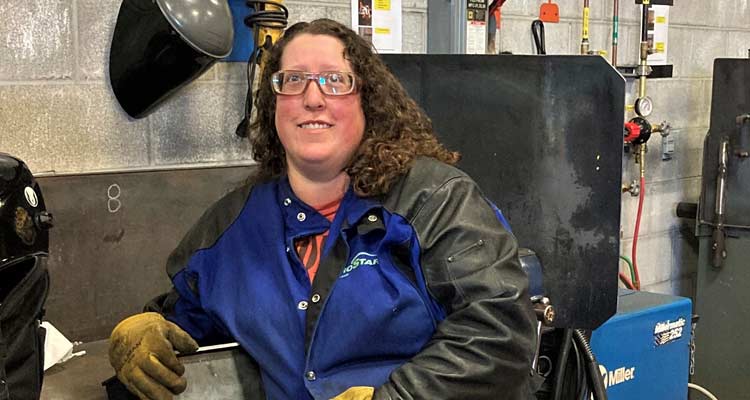 ---
Victoria Guido

I am an Indigenous student in my final year of the BScN program at Conestoga College. It is an honour to be receiving an award that recognizes dedication, devotion, and passion to nursing and the community.
I have many passions in nursing including paediatric nursing, mental health nursing, Indigenous health, and women's health. Throughout the last four years of my nursing school career, I have dedicated a lot of my time to pursuing these many passions while also serving my school and local communities. Throughout elementary school, high school, and university, I have tried to volunteer and help out in my community and the surrounding area every chance I get. Throughout the school terms and on my reading weeks, I volunteer at the Rose of Sharon Services for Young Mothers in Newmarket. I have been a volunteer there for 4 years, working mainly in their Child Development Centre. During my summer breaks, I volunteer at The Hospital for Sick Children in Toronto. I have also been a volunteer there for 4 years as well. During the months I am there, I work as a Child Life volunteer and have worked on many different units including in the POCU, on the surgical services unit and the NICU. Each of these experiences have allowed me to grow as an individual and solidified my choice of becoming a Registered Nurse. I have been able to meet so many amazing people while giving back to a community that has given so much to me.
I am the Indigenous Student Representative, and this position has allowed me to showcase my passion for Indigenous health while making a difference in my school community. As an Indigenous woman and nursing student, the health and well being of this population is near and dear to my heart. I have been working to create more opportunities for students to learn about Indigenous health and the issues that face this population.
This coming Fall, I will be pursuing a Master of Nursing graduate degree from the Bloomberg School of Nursing at the University of Toronto. This scholarship will not only offer monetary aid in pursuing this degree, but it will challenge me to continue finding new passions in nursing, and to continue having a positive work ethic as I enter into the workforce as a newly graduated RN.
Thank you again for making this award possible and allowing students like me to be recognized for the work we do.
Miigwetch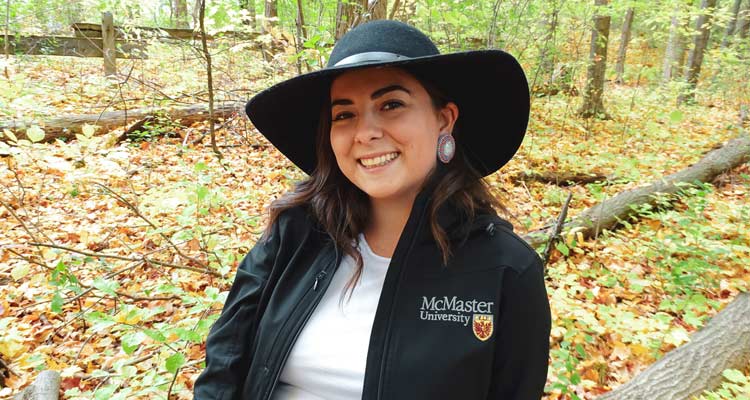 ---
---
---
---