Parking Services
Winter term permits:

Permits will be available to purchase online starting December 2, 2019.

Permits will be available for pick-up at the campus selected starting January 2, 2020.



Paid parking is in effect at all Conestoga campus locations. This includes all Waterloo campuses and sites (108 University Ave., Dearborn, Marsland and University Gates).
Hourly and daily parking is available to purchase through the HonkMobile App or at the Honk kiosks located inside the following locations:


Doon campus at the Welcome Centre, ATS, ESB, Wood Working building and Doon Main Building at door 1, door 3, door 6, door 7, and the F-Wing

Cambridge campus in the main lobby
Guelph campus in the main lobby
Waterloo campus at the front entrance near the Welcome Centre

50 Wellington Street and 274 Colborne Street in Brantford


Payment for daily parking can also be purchased online.


Permits are sold on a first-come, first-served basis.
Please note: the number of parking spaces available is limited, and purchasing a permit does not guarantee that space will always be available.


You cannot purchase a parking permit if you have outstanding parking tickets.


You are required to present your ONE Card when picking up your permit.


You are required to present your valid provincial accessible parking permit if you are picking up an accessible parking permit.


Residence permits are sold in person at the Doon parking office. Residence permits are not valid at the Doon campus. Residence students will be given first priority to purchase.


You must park in your designated lots. Tickets will not be rescinded if you park in another lot.


Permits must be clearly displayed from the rear view mirror with permit number facing out. If your permit is not clearly displayed or obstructed for any reason, you will be ticketed and tickets will not be rescinded.
Forgot Your Permit Today?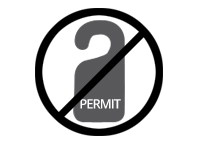 Got a Parking Ticket?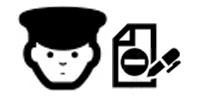 Parking App
Pay for parking on your phone with the HonkMobile app.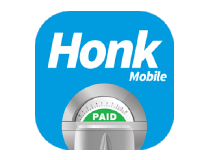 Parking Permits for Kitchener - Downtown

Employees: Please contact us.
Students: Please email parking@europro.ca.
Don't get the boot!
Learn about vehicle immobilizers at Conestoga.